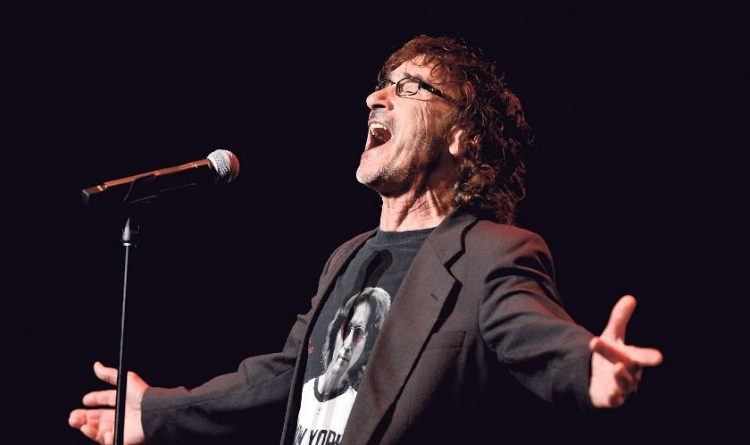 Pittsburgh is perhaps the most American of cities: hard working, gritty, and full of extremes. Located in Western Pennsylvania, its geography is practically midwestern, its attitude is strictly east coast, and its personality — well, its personality is 100% Pittsburgh.
It's known for its steel mill heritage as much as it's known for its many bridges that span the city's three rivers. Despite its rust belt history and blue collar ethos, Pittsburgh is a major urban center, a big college town, and a thriving American city that has faced a constant barrage of hardships and made it past each one. In fact, in recent years, for several years in a row, Pittsburgh has been named one of the country's most livable cities by The Economist's Global Liveability Ranking
The people who call Pittsburgh home (you can call them Pittsburghers — it's OK) are a resilient bunch. They're kind at heart, even though they might come across as rough around the edges; in a city that's seen as many ups and downs as Pittsburgh has, you need to have a bit of a gruff exterior. And, for all of their differences, Pittsburghers have a lot of things in common. If you're from the Steel City, you already know this, but if you're not, read on, because you'll want to learn more about the city that sits at the intersection of the Monongahela, Allegheny, and Ohio Rivers. Here are ten things only people who live in Pittsburgh Understand.
1. "Yins" is a perfectly acceptable pronoun.
Pittsburghers basically have their own dialect, and while it may sound sort of strange to out of towners, people who live in Pittsburgh understand it just fine. For example, "yins" is the plural form of you, as in, "I want to go to the Bucs game with all of yins." Also, you might call someone who cuts you off in traffic a "jag-off." And the words "to be" are often dropped from specific verb forms; instead of saying a car "needs to be fixed," a Pittsburgher would just say it "needs fixed." The word "n'at," which is a slurred shorthand for "and that," is often used as a tag at the end of a sentences, as in, "Let's go get a sandwich at Primanti's n'at." Finally, you'll find odd phonic swaps in Pittsburghese, most of which border on a midwestern accent but are distinctly Pittsburghian in nature: "dahntahn" for downtown, "Stillers" instead of Steelers, and "worsh" instead of wash, for example.
2. Black and gold are mandatory colors in any wardrobe.
Wiz Khalifa screwed it up: it's not black and yellow, it's black and gold. (Come on, Wiz. You know what it is.) Anyway, every major sports team in Pittsburgh wears these two tones, and they are the unofficial colors of the city. From shirts to pants to the Terrible Towel that Pittsburghers often have on them (it's a Steelers thing), black and gold are required hues
3. Despite its blue collar reputation, Pittsburgh has a vibrant arts community.
The Steel City isn't entirely made up of sports fans chugging Iron City beer while watching the Penguins (the reigning Stanley Cup champions, you know) put the beat down on some unfortunately NHL foe. The arts community in Pittsburgh is thriving, thanks to institutions like the Pittsburgh Symphony Orchestra, the Pittsburgh Ballet Theatre, The Andy Warhol Museum, The Mattress Factory (a contemporary art museum), and the four Carnegie Museums of Pittsburgh. Looking for some high culture? Pittsburgh has it.
4. Sheetz is life.
OK, yes, Sheetz is a gas station, but it's so much more than a place to fill up your tank. For Pittsburghers of all stripes, Sheetz is a place to grab a tasty breakfast sandwich, a surprisingly good hot lunch, and any last minute grocery items you might need. You're likely to run into someone you know at your local Sheetz, and they make a damn fine cup of coffee. Take Sheetz away from the Steel City, and you take away a major Pittsburgh institution.
5. No one speaks ill of Mr. Rogers.
Children's television champion Fred Rogers, aka Mr. Rogers, was a proud Pittsburgher, and his hometown loves him. There's even a Fred Rogers Memorial Statue in Pittsburgh. After all, Pittsburghers may be a little rough and gruff, but at heart, we know our manners, and we'll never forget the nice man from Pittsburgh who taught them to us. However, you won't believe how quickly our manners go out the window if you say something rude about our childhood hometown hero.
6. The French fries go on the sandwich, not next to it.
The same goes for the cole slaw. If this sounds strange to you, you've obviously never been to Primanti Brothers, a Pittsburgh sandwich shop that piles it high between two slices of bread. Yes, the fries and slaw go on the sandwich along with the meat and cheese, and it's unapologetically delicious, if not a tiny bit sloppy). Give it a try some time, and then head over to Eat'n Park for one of their smiley face cookies. As any Pittsburgher can tell you, if your cookie isn't smiling, it's not really a good cookie.
7. Cleveland sucks, Baltimore sucks, and Philly really sucks.
You might say that putting down other cities is no way to bolster your own, but Pittsburghers say phooey to that, at least as far as professional sports teams are concerned. The Browns, the Ravens, the Eagles — we hate all of them. And if you're a Flyers fan who values your personal well being, don't even think of showing up to a Flyers-Penguins game at PPG Paints Arena with an orange jersey on your back.
8. Kennywood is the greatest place on earth to spend a warm day.
Located just east of Pittsburgh, Kennywood is a great local amusement park. If you grew up anywhere around the 'Burgh, you probably spent many a summer day riding the coasters and all the thrill rides, and the park holds as much nostalgic value as it does entertainment value. However, all Pittsburghers know that the phrase "Kennywood is open" means something entirely different. Hint: if a native says that to you, you'll probably want to check your fly.
9. You won't get far if you don't take the bridges and tunnels.
There are more than 400 bridges in Pittsburgh, and you can always spot an out of towner, because they have no idea which lane they're supposed to be in. And you'd think with so many crossings in the city, there wouldn't be much traffic on any given bridge or tunnel. You would, however, be wrong.
10. Donnie Iris is the greatest rock star in Pittsburgh.
And all of Pennsylvania. And for all we know, the entire US. He's a former member of Wild Cherry and a former member of the Jaggerz, but to Pittsburghers, he's the local rock star who regularly performs all over the Steel City, and he's awesome.