If you've never been to Pittsburgh PA, you may not fully understand what a unique place it is. Although Philadelphia is the first place that comes to mind when most people think of Pennsylvania, Pittsburgh certainly shouldn't be overlooked. With its interesting past and one time booming steel industry, Pittsburgh has a culture that is unlike any other. From its beautiful architecture so its rich history, Pittsburgh is a city that is extremely easy to fall in love with. If you're thinking of moving to Pittsburgh, but aren't sure what to expect, this list might just save the day. Here are 5 things you should know before moving to Pittsburgh PA.
You better be a sports fan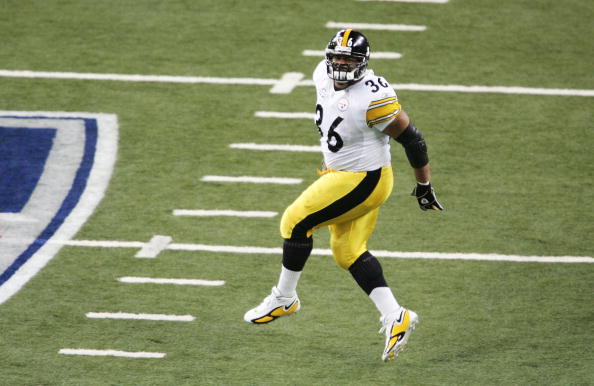 There are lots of cities across the country where sports are a big deal, but even among those, Pittsburgh is something special. As the home to the most successful team in the NFL, these proud fans have no problem putting their bragging rights to use. With professional football, baseball, and hockey teams, Pittsburgh fans have plenty to choose from, and can cheer their teams on all year-long. With that being said, if you're not a sports fan, you better become one before moving to Pittsburgh, and if you're already a sports fan who doesn't like Pittsburgh teams, then you might want to keep that to yourself.
(Photo by Elsa/Getty Images)
Bridges are everywhere
Nicknamed the City of Bridges, Pittsburgh has nearly 450 bridges. With varying sizes and designs, these bridges add a unique flair to the city's landscape. However, if you're the kind of person that doesn't like driving her bridges, you might want to conquer that fear before you get to Pittsburgh, because avoiding them will be impossible.
image via www.brooklineconnection.com
Low cost of living
For many people, moving to a major city can be kind of intimidating because of the high cost of living associated with these types of places. However, the good news is that living in Pittsburgh PA certainly won't break the bank. The cost of living in Pittsburgh is lower than the average in Pennsylvania and housing is especially cheap. While the low costs may be appealing, many in the city have complained that finding high paying jobs is somewhat difficult.
 (Photo by Tim Boyle/Getty Images)
Pittsburgh has its own language
It's pretty common for a place to have its own slang, but what Pittsburgh PA has is much more than that: this city has a language all of its own. Known as Pittsburghese, this interesting local dialect can actually be pretty difficult to follow if you're not from the area. While words like yinz (think y'all) and jumbo (bologna) may seem like no-brainers to Pittsburgh natives, newcomers will definitely have a few head scratching moments. Luckily, with the help of the Internet, you can do a little searching before you arrive so that you won't have to feel out of the loop.
(Photo by John Moore/Getty Images)
You'll never want to leave
To put it simply, once you move to Pittsburgh, you'll probably want to stay forever. With its low costs, unique culture, and interesting landscape, the city is a fun place to explore and it's not hard to find something to do. With all of the different neighborhoods throughout the city, it won't be hard to find your niche, and before you now it, the good ol' steel city will be feeling just like home.
(Photo by Christopher Furlong/Getty Images)
lead (Photo by Chris Hondros/Getty Images)