A futon is one of the best pieces of furniture if you're looking for something that is practical, comfortable, and stylish. Futons are perfect for spare bedrooms or living spaces where your guests may be sleeping during their visit. However, everybody may not have enough extra room for the traditional futon. Fortunately, small futons a great option. I know, I know, when you hear the word 'futon' you probably think of a piece of cheap furniture only suitable for a college dorm room or a starter apartment. However, that isn't always the case. Futons are available in a wide variety of designs, and can look mature and trendy. Not only will a small futon save you space, but it'll still provide you with an extra place to sit and sleep. If you're looking for the perfect futon for a small space, these options could be great. Check out 10 small futon ideas for your home.
A small futon like this is perfect for when you have occasional guests, but don't have an extra bed for them to sleep on.
image via roselawnlutheran.org
Futon for one? This cool futon chair isn't just practical, but it's also very stylish.
image via shoeboxdwelling.com
Leather futons are a great option for people who want something that has a more mature look and feel.
image via dormco.com
Think futons are boring? Think again. This patterned blue futon gives the entire room a little bit of extra pizzaz.
image via roselawnlutheran.org
This small gray futon has some extra padding that makes for a more comfortable sleep.
image via https://www.pinterest.com/hlswoods720/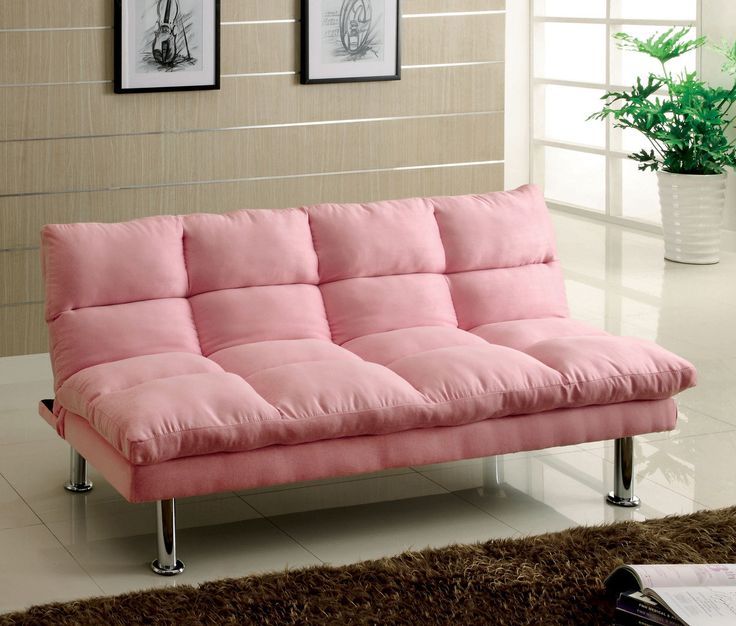 This futon is the perfect example of why futons are such great pieces of furniture. By day, this can a comfortable pink couch, but by night, it can also be a comfortable pink bed.
image via eschouse.com
Even if you don't have an extra bedroom, a small futon can be perfect for a living room or bonus room space.
image via atcshuttle.com
This striking black futon has such a nice design that many people might not even notice that it's a futon.
image via tra-travel.com
If you're looking for a way to make your small futon look a little more appealing, you might want to consider adding some accent pillows.
image via carehouse.info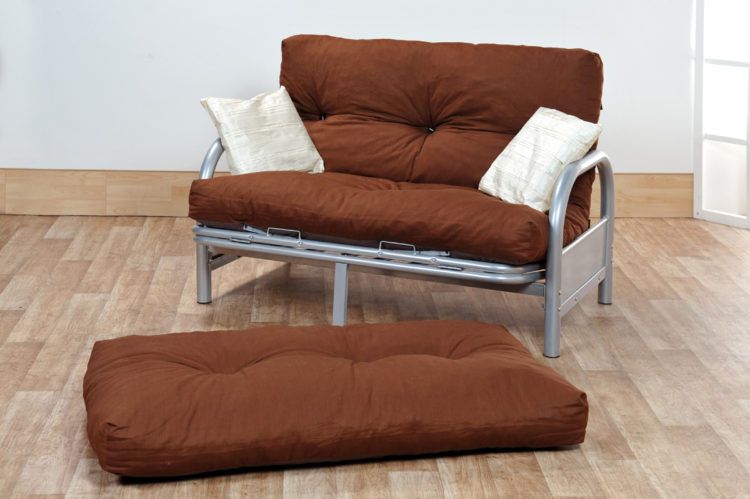 Although this futon has a traditional design, its small design makes it a great fit for tighter spaces.
image via troot.us
lead image via atcshuttle.com