Located in Cormal County, Texas as part of the San Antonio Metropolitan Statistical Area, Garden Ridge, Texas has a comfortable population of around 3,200 residents. With a median income of around $135,000 per year and a home value of $413,000, it is considered one of the wealthier areas in the San Antonio region. There are numerous housing options in the area for those looking to relocate.
Incorporated on July 6th, 1972, Garden Ridge is a bedroom community. The city gets its name from the series of ridges that overlook fields of wildflowers that can be found in Texas Hill Country. The ranch that overlooked these flowers was owned and cultivated by first-generation German immigrants. The city began as a subdivision during the 1960's but was growing so fast that the area was considering annexation. The citizens decided to incorporate their community into a town. Today, it continues to be one of the fastest growing communities in South Texas. Such growth allows for city tax rates to be the lowest in the area.
In March 2003, Garden Ridge was able to reduce its water dependence to a single source for the first time in history. Other than the incorporation of the town, this has become the most significant action taken by the city in its short history. The municipal park consists of a city hall, community center, police station, library and public works facility. Here are our top 10 reasons to consider Garden Ridge, Texas as a potential home destination:
1. Access to San Antonio
Located only 23 miles outside of San Antonio, Garden Ridge gives residents and visitors easy access to the city and all it has to offer. From museums; such as the Texas Transportation Museum, McNay Art Museum and Witte Museum, to the San Antonio Zoo, the culture of Texas and the United States is right at your fingertips.
2. Excellent Employment in the Area
With only a 5.37% unemployment rate (much lower than the national average), Garden Ridge is an excellent place to live and work. A city's unemployment rate is a large indicator of the local economy's health. Low unemployment rates, like in Garden Ridge, indicate that the region can better attract and retain skilled workers, retailers and new industries. There are 1,377 employed residents in the town and only 74 unemployed individuals.
3. Excellent for Outdoor Enthusiasts
For the outdoor enthusiast, Garden Ridge is on the edge of the suburbs so there this plenty of wildlife and nature to be enjoyed. Only a short drive from Garden Ridge is the Natural Bridge Wildlife Ranch which is a safari park with over 500 animals over 400 acres of land. There are over 40 species of animals that roam the property including zebra, Africa Buffalo, Emu, Llama, Ostrich, Wildebeest and Giraffe. Near the Natural Bridge Wildlife Ranch are the Natural Bridge Caverns (no relation) which are the largest commercial caverns in Texas.
4. Events
There are multiple festivals and events for all ages. The Garden Ridge Holiday Marketplace features over 45 unique vendors, lunch and a silent auction. The Texas Reptile Expo features a variety of reptiles on display. The Garden Ridge Art Festival boasts paintings, drawings, photos, videos, sculptures and embroidery from members of congregation of the Garden Ridge Church of Christ. In addition to these town festivals, San Antonio features a variety of events from musical acts to food tastings to alcohol-based festivals.
5. Family-Oriented Community
There are many family-oriented activities in the area such as Morgan's Wonderland, a fun amusement park for all ages; McKenna Children's Museum, an exciting activities museum for children and the Animal World and Snake Farm, a great place for kids to learn more about animals and reptiles. Other activities include, Wurstfest, Chuck's Tubes and Comal River Tubing.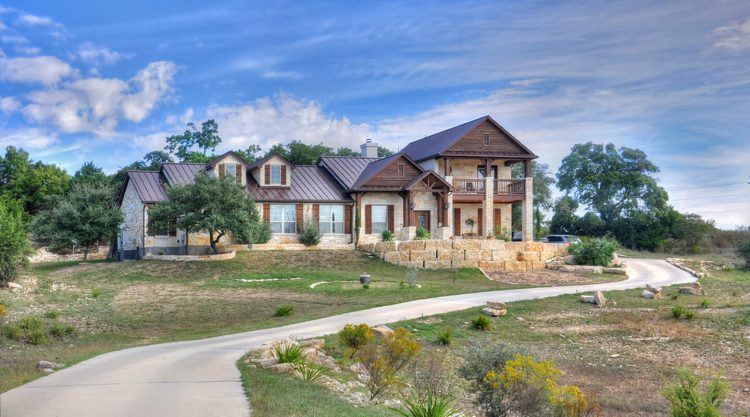 6. High Median Income
With a median household income of $135,000, the residents of Garden City are some of the wealthiest in Texas. A high household income indicates higher taxes going back to the city which results in better schools, a larger police force equates to less crime, cleaner streets and an overall excellent place to live. For those that can afford to live here, the location should not be overlooked.
7. High Quality Healthcare
With such a high median income, residents have access to high-quality hospitals, doctors and other healthcare providers. There are several urgent care clinics in Garden Ridge and the Baptist Emergency Hospital as well as numerous doctors and other specialists in the area. With easy access to the numerous healthcare options in San Antonio, additional healthcare is only a short drive away.
8. Quality of Schools
When parents consider to where to live in an area, the strength of the school system helps to attract new residents and cities prosper. Within Garden Ridge, there are 29 public elementary school served by the Cormal Independent School District. There are also 12 high schools and 36 middle schools in the immediate area with over 780 enrolled students. The public schools are regularly ranked in the top 10 within the State of Texas.
In addition to the public schools, there are 8 private elementary and middle schools and 4 private high schools that service the Garden Ridge area. There are currently a little over 1,000 students that attend these private schools.
9. Plenty of Parks
Within the city of Garden Ridge are two beautifully-landscaped parks that are maintained by the Facilities Department. Paul Davis Park offers beautiful oak trees, a barbecue hut, barbecue pits, a softball field, two covered pavilions and playground equipment. Park Lane Park is a pocket park that offers a comfortable green space in Garden Ridge. Additional parks that are a short drive away include, Schlather Park, Veteran's Memorial Park, Crescent Bend Nature Park, McClain Park and Comanche Lookout Park, to name a few.
10. Wineries
With a short drive to San Antonio, you can enjoy Stray Grape Urban Winery, a winery located in an urban area. You can enjoy a variety of activities including food and wine pairings, harvest tours, wine tastings and even a wine club. The property also features a gift shop where you can purchase bottles of wine that you enjoyed while on the tour.