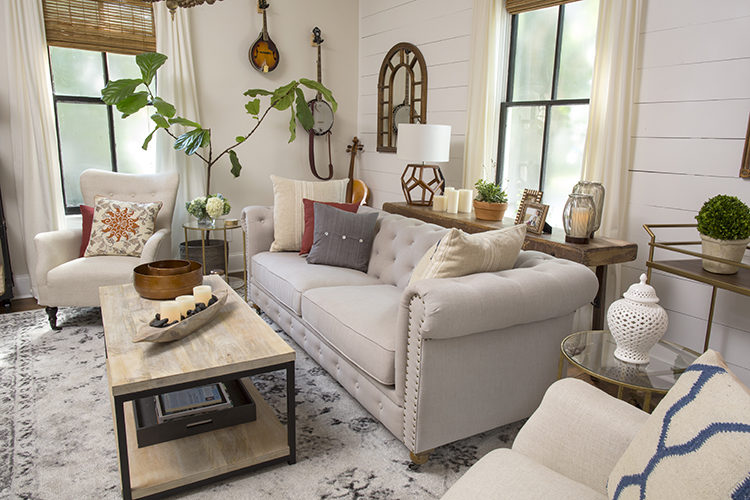 In recent years, modern farmhouse style has become increasingly popular in many homes. According to Barn and Willow, modern farmhouse style is "known for its warmth and simplicity, characterized by natural textures and materials like wood or galvanized steel." In addition to that, it also "combines the sleek clean lines of contemporary design with the cozy farmhouse aesthetic to create a uniquely fresh take on the country living inspired style." While modern farmhouse decor is commonly seen in kitchens, it can also work well in living spaces. With the ability to provide the perfect balance between comfortable and classy, a little modern farmhouse touch could be exactly what your living room needs. Take a look at 10 modern farmhouse living room ideas.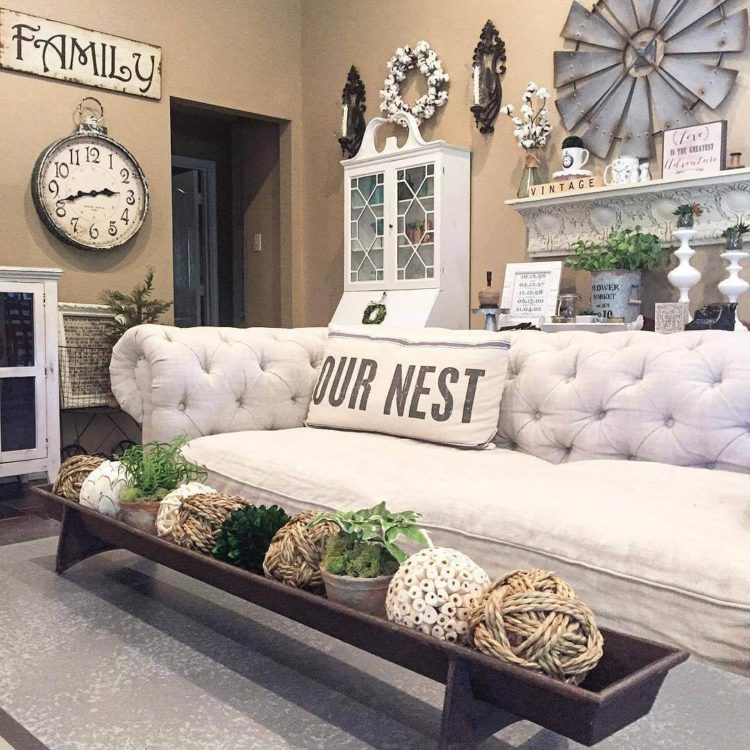 Full of accessories, this beautiful farmhouse living room has a bit of a rustic touch that makes the space feel comfortable and calming.
image via homebnc.com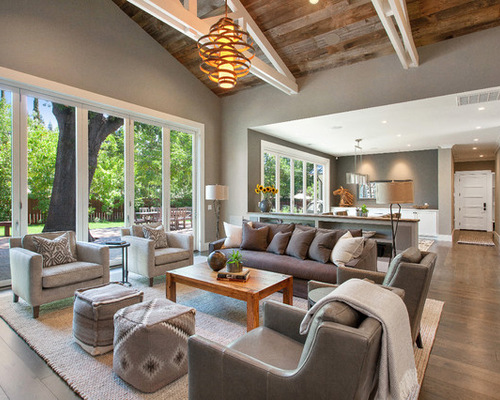 Since living spaces are where most people usually go to entertain their guests, it's important that they be welcoming and bright.
image via houzz.com
According to Barn and Willow, "Natural wood accents are a must-have for any farmhouse style home, be it wood panels on a wall or exposed beams on the ceiling."
image via http://theturquoisehome.com
Earth tones are very popular in modern farmhouse spaces, and it's because they provide a nice warm and calming effect.
image via http://blog.schneidermans.com
One of the great things about modern farmhouse decor is that it can work well in both formal and casual spaces.
image via homelovr.com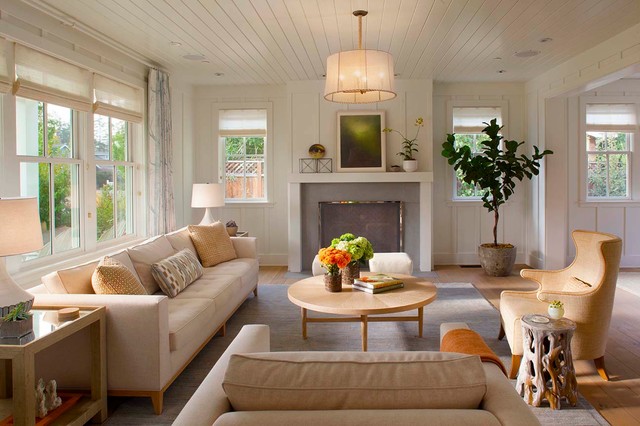 Cream is a very popular color choice, and it can work well with almost any other color.
image via houzz.com
Vintage inspired decor is also another common element you'll find when it comes to modern farmhouse style.
image via theglamfarmhouse.com
If your home has an open floor plan, you may want to consider using modern farmhouse decor in both the kitchen and living room.
image via racetotop.com
If you've got old boxes or crates lying around, now is the time to reclaim and reuse them in your interior design.
image via http://vintageindustrialstyle.com
Although this room has a cozy feel, it still manages to be attractive and stylish.
image via vouum.com
lead image via blog.homedepot.com