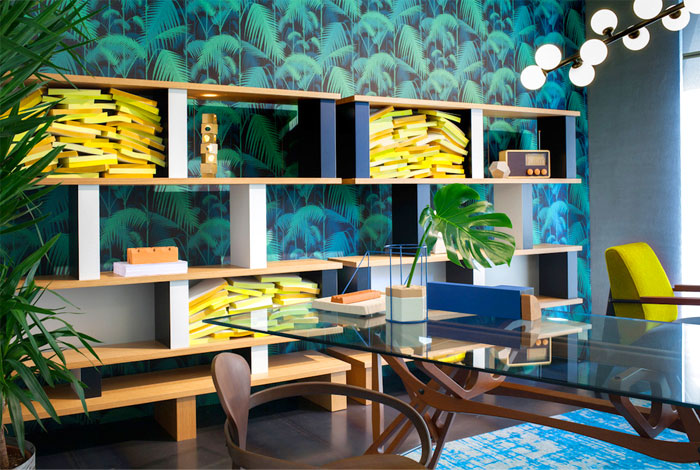 If you're a fan of interior design, then you know keeping up with trends is important. Interior design trends can include things like colors, accessories, and/or furniture. Of course, there's nothing wrong with traditional spaces, but no one ever wants the inside of their home to look outdated or tacky. But let's be real, staying on top of trends can be difficult. They're always changing, and it can be hard to know which ones are actually worth following. However, once you understand which trends can work well in your space, you can start to incorporate them into your home. If you've been looking for a way to spruce up your interior, these awesome trends will give you a great place to start. Keep in mind, just because these things are trending this year doesn't mean they'll be going out of style any time soon. Here are 10 interior design trends you should follow in 2017.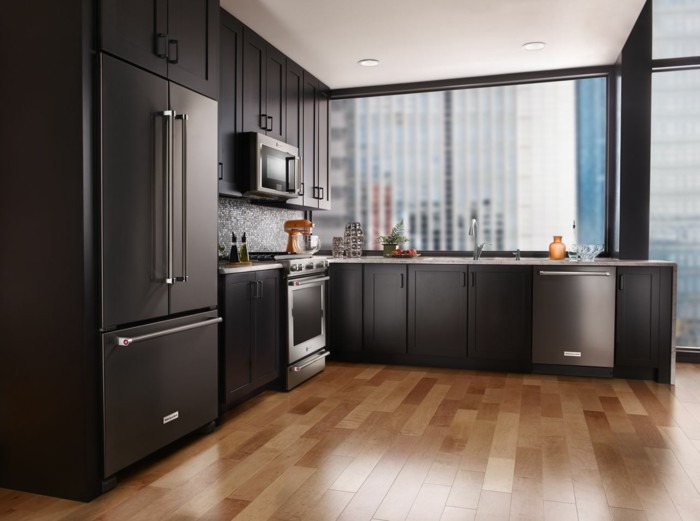 Although glossy appliances have been a staple in kitchens for years, one of the biggest trends in interior design this year is matt appliances,
image via humidead.com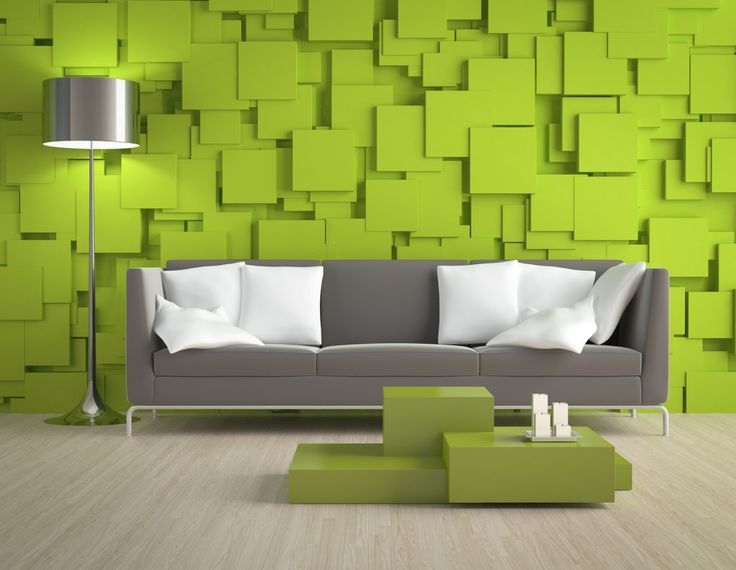 One of the most popular colors in interior design this year is bright green. Although this color can be a little overwhelming, when used correctly it can really add something special to your space.
image via https://www.pinterest.com/claudyai
Matching was once the only way to go, but mixed patterns are becoming more and more popular in the world of interior design.
image via theinspiredroom.net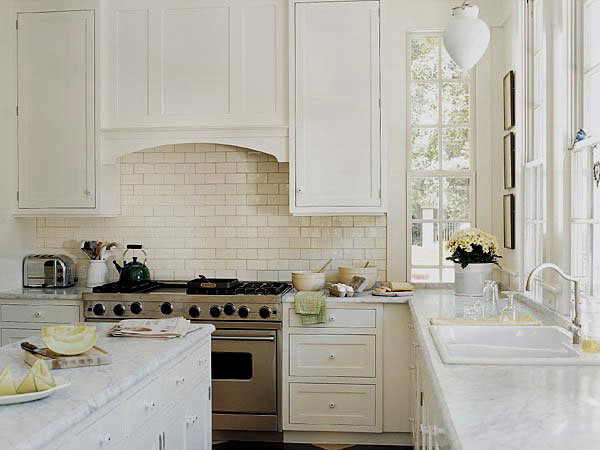 Subway tile can be a great addition to a bathroom or kitchen space. Whether it be used as a backsplash or to tile your shower, the clean rectangular design can look nice in any space.
image via freshome.com
As smart technology continues to grow and advance, it's becoming a must have for many people. Whether you're interested in smart light bulbs, thermostats, or TVs, just know that smart technology is definitely a big part of interior design this year.
image via quickenloans.com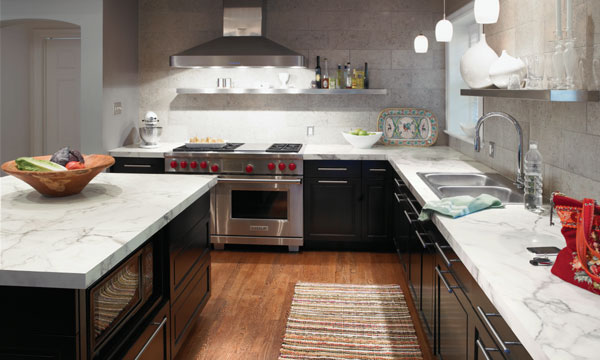 Faux marble is all the rage this year, and this is one 'trend' that you won't have to worry about dying out. Marble has a classic and timeless appeal that means it will never truly go out of style. Of course, real marble is in style as well, but if you want to save some money, faux is where it's at.
image via younganddomestic.com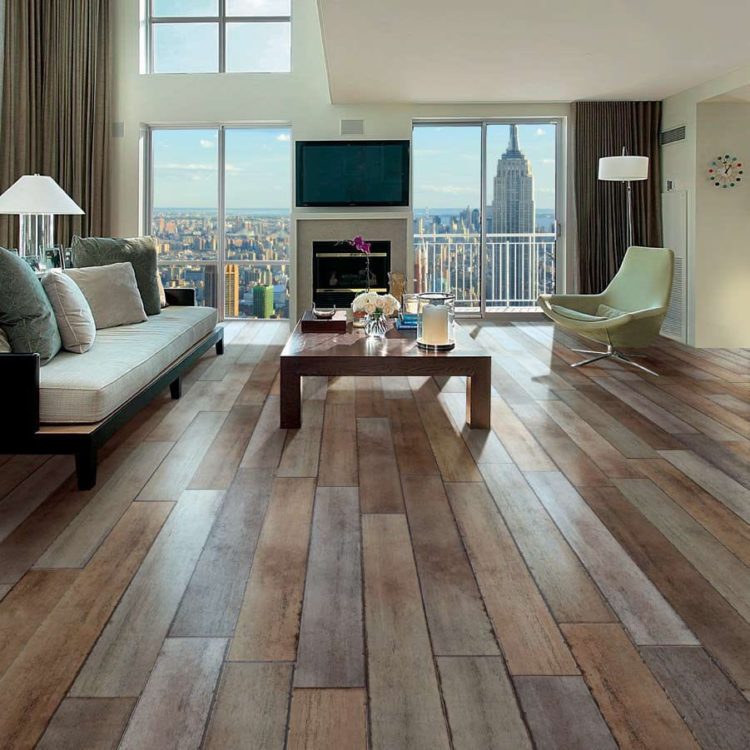 If you're thinking of installing new floors in your home, keep in mind that wood tile has become very popular. Not only are they stylish, but they're also durable and easy to clean.
image via archiexpo.com
Farm house decor may seem like an unusual thing to gain popularity in 2017, but it looks like "Farmhouse staples such as cozy quilts, weathered antiques, and patinaed collections are hot topics."
image via dwellingdecor.com
If you love rounded furniture, you'll be pleased to know that 2017 does too. Of course, buying large pieces of round furniture isn't for everybody, but you might want to consider incorporating round tables or a round ottoman.
image via homedit.com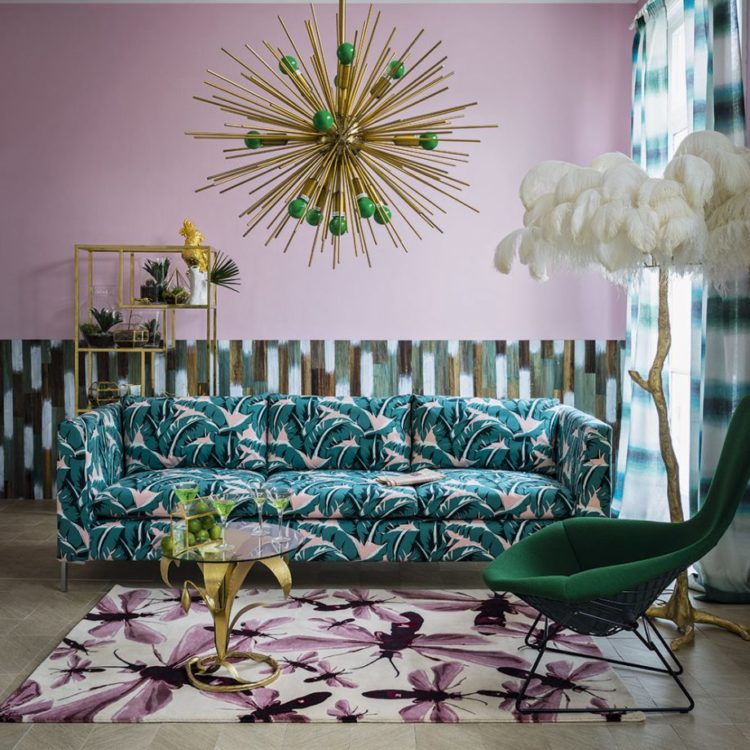 Tropical prints are also very popular this year, and they can really help make your interior brighter and more pleasant.
image via idealhome.co.uk
lead image via 
Interiorzine.com