In recent years, wallpaper has been making a pretty big comeback. Although there was once a time where wallpaper was seen as a little outdated and tacky, new options have shown people who wallpaper can be stunning and stylish. Metallic wallpaper is among those options, and it can be a great choice. Not only does metallic wallpaper complete the task of covering your wall, but it can also come in a wide variety of designs, patters, and colors that make it the perfect fit for any home or room. As the name suggests, metallic wallpaper has a shiny design that is sure to turn more and a few heads. If you're looking for a way to add a little bit of unique style to your home, metallic wallpaper could be the perfect option. Take a look at 10 incredibly impressive metallic wallpaper designs.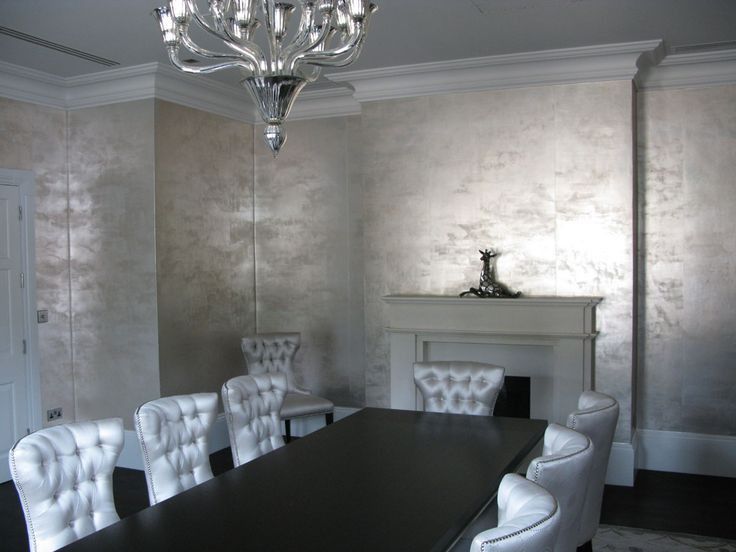 If your home has a formal dining room, metallic wallpaper can be a great way to make the space look a little more luxurious.
image via deavita.com
If you want to give wallpaper a try, but don't feel comfortable plastering it all over an entire room, you always have the option for a wallpaper accent wall.
image via http://living.ticebranch.us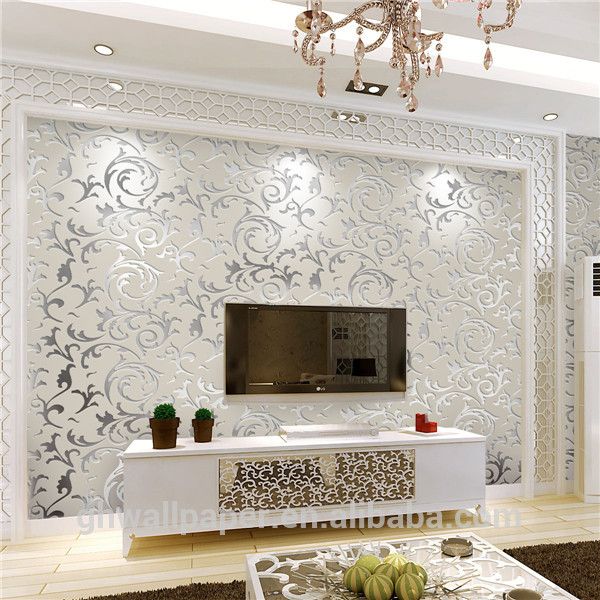 This certainly isn't your grandmother's wallpaper, and a nice silver design makes this room look even more stunning.
image via nazam.com
Metallic wallpaper isn't just great for living rooms and dining rooms, it can also work well in bedrooms.
image via vorach.com
Got an entryway that you'd like to spruce up a little bit? Metallic wallpaper might be just what you need to get the job done.
image via http://www.homedecorlibrary.com/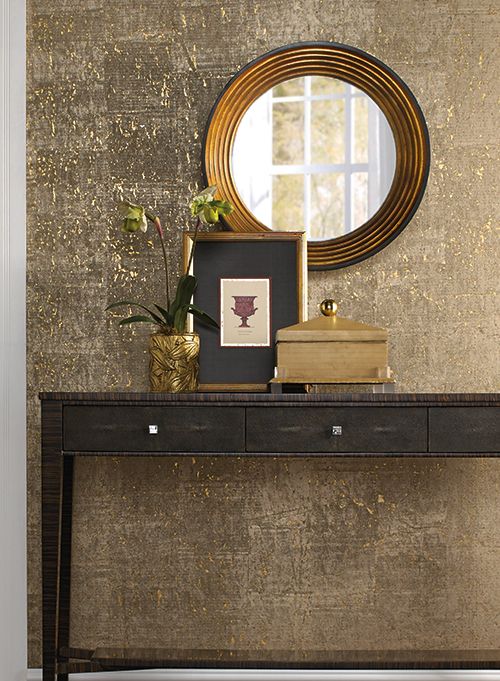 If patterns aren't really your thing, you might want to go with something a little simpler.
image via yellowhome.ru
Light is an important aspect of any room, and metallic light paper can actually make your room appear brighter.
image via livinator.com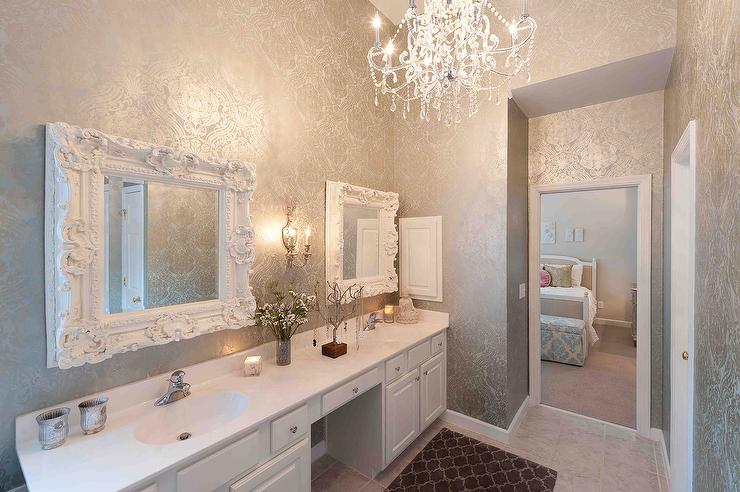 One of the best things about metallic wallpaper is that it doesn't always look like wallpaper at all.
image via decorpad.com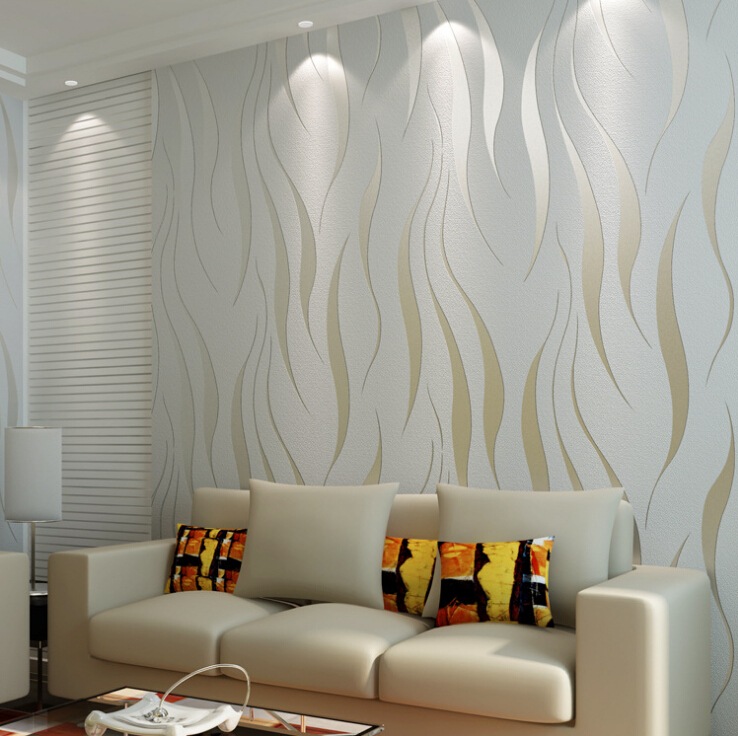 This elegant design is perfect for a living room space that is both formal and comfortable.
image via aliexpress.com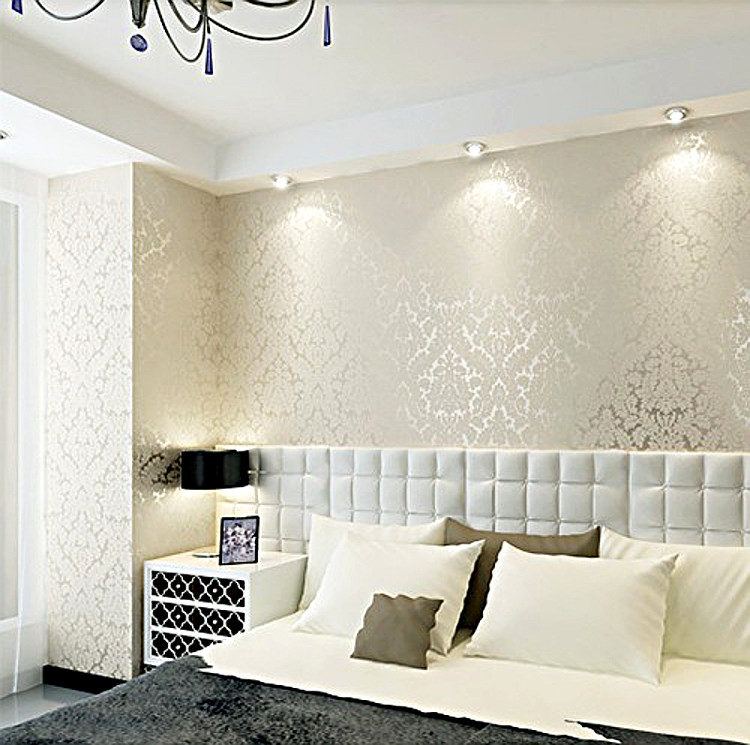 Another great thing about wallpaper is that it's not as permanent as paint. There are removable wallpaper options out there that make it easy to take the paper off your walls when you're ready.
image via homeimage99.com
lead image roomed.nl