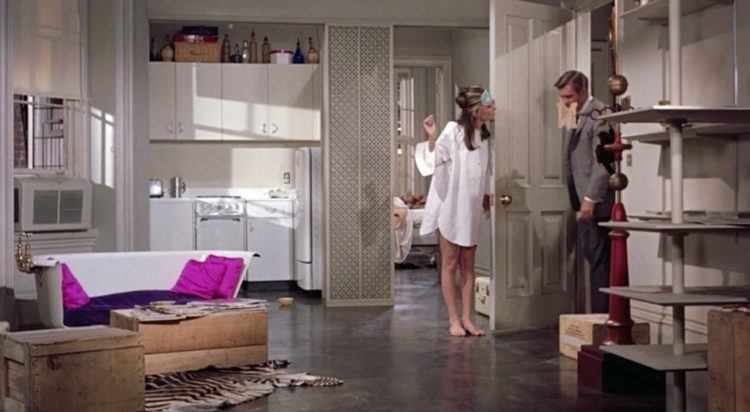 Some films are notable not just for their plots and acting talent, but the amazing interior design featured within them. If you're looking to get design inspiration for your own home there's a short list of movies that you should be sure to watch, but the key to drawing inspiration from films is to adapt and make items work for you rather than trying to find exact duplicates. Here are ten home decor items that were inspired by movies.
1. Indiscreet (1958), Gallery Prints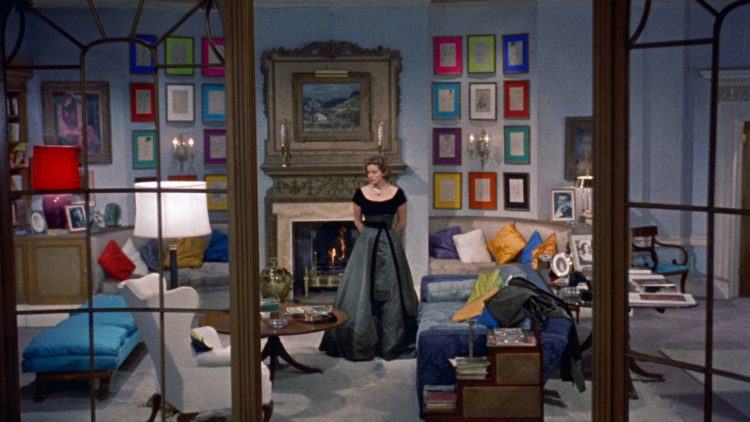 This British comedy starring Ingrid Bergman and Cary Grant is still a joy to watch in modern times, especially because of the stylish interior featured in it. If you think gallery walls are a thing that only popped up a few years ago, seeing this movie will change your mind. It's set in the 50s, but the vivid multi-colored gallery wall prints would fit into trendy digs today. You can get the same look by selecting several monochrome art prints, putting colored mats on the back, and using the same frame for each print.
2. The Great Gatsby (2013), Art Deco Chandelier
Baz Luhrmann's film adaption of the F. Scott Fitzgerald classic featured gorgeous interior design, and the chandeliers in the movie were stunning. If you're looking to bring a touch of glamor and luxury into a room, you can't go wrong with an art deco chandelier a la The Great Gatsby. Pair it with floor to ceiling breezy curtains and a large scale area rug, and you'll have a revamped space with tons of style.
3. Coco Chanel & Igor Stravinsky (2009), Monochrome Striped Wallpaper
When you make a movie about one of the most chic and stylish women of all time, it has to include amazing sets. While reviews for Coco Chanel & Igor Stravinsky were mixed, the decor for the film's scenes hit the mark. In one particular moment the film's characters are shown in a room with two bold wallpapers, one of which is black and white striped. It would be the perfect statement item to add to a room, even in small doses. If you don't want to overwhelm a space but you like the idea of incorporating monochrome wallpaper into its design, stick with covering an accent wall.
4. The Royal Tenenbaums (2001), Exotic Masks
There was so much to love about the sets in this award winning movie, particularly the scene with a zebra clad wall that was decorated with African masks. The look was exotic, attention grabbing, and perfectly suited the family in the movie. You may not want to go with the zebra print wallpaper, but there are a wide range of size and color options as far as the masks go. Masks such as these look best in groups, so grab three or more and arrange them near each other.
5. It's Complicated (2009), Wooden Teacart
While the characters lives in It's Complicated get entangled, what's not complicated at all is the sophisticated style of decor featured in the home of Jane/Meryl Streep's home. While her life is anything but picture perfect, the house looks immaculate. The kitchen in particular is noteworthy, and right near its archway entrance is a wooden teacart filled with perfectly ripe pears and stacks of delicate linens. Adding such a teacart to a living room is a great idea, and you can opt to fill yours with bar items, books, floral arrangements, or even make a coffee station.
6. A Single Man (2009), Upholstered Headboard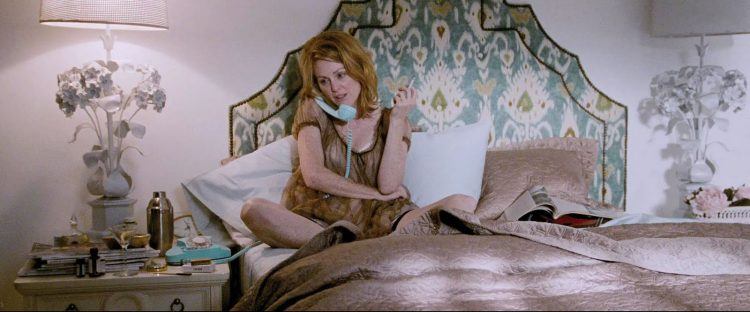 It may be difficult to focus on the home decor items in A Single Man due to the drama in the film, but if you manage to do so you'll find plenty of design inspiration. A bedroom scene shows a stately upholstered headboard with ikat fabric and brass nailheads — the look was on trend back when the movie debuted and is still "in" today. You can create a DIY version of the headboard with your preferred choice of fabric, but since the style is so popular it won't be difficult to find one in stores or online.
7. Breakfast at Tiffany's (1961), Zebra Rug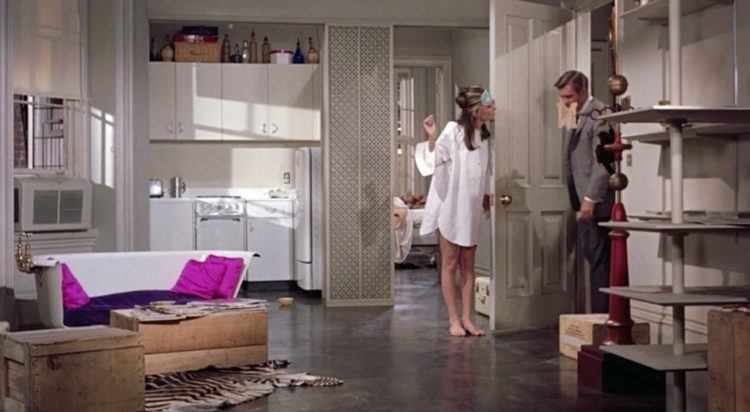 Who wouldn't be moved to redecorate after seeing all of the fabulous home decor items in Breakfast at Tiffany's? The highlight is Holly Golightly's iconic living area, which has eclectic furnishings including a couch made of half a bathtub. Near it and two wooden crates used as tables is a zebra rug — this is an item that you can easily incorporate into just about any room. To keep the expense down and be green, definitely go with a faux zebra rug instead of the real thing.
8. The Devil Wears Prada (2006), Octagonal Mirror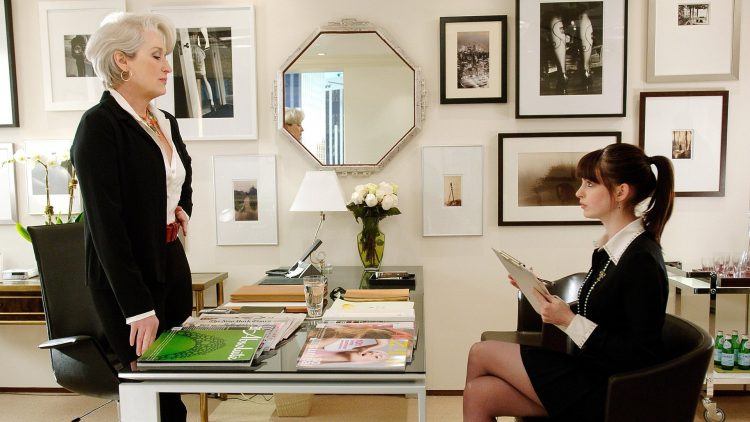 It's difficult to pick just one thing from the sets of The Devil Wears Prada, but this octagonal mirror stands out. Not only would it work in any room, it's simple, stylish, and you really can't go wrong no matter how you hang or use it. In the movie an octagonal mirror was shown on a gallery wall surrounded by black and white photos, but it could easily stand on its own without any art or decorations near it.
9. Down With Love (2003), Pink Chair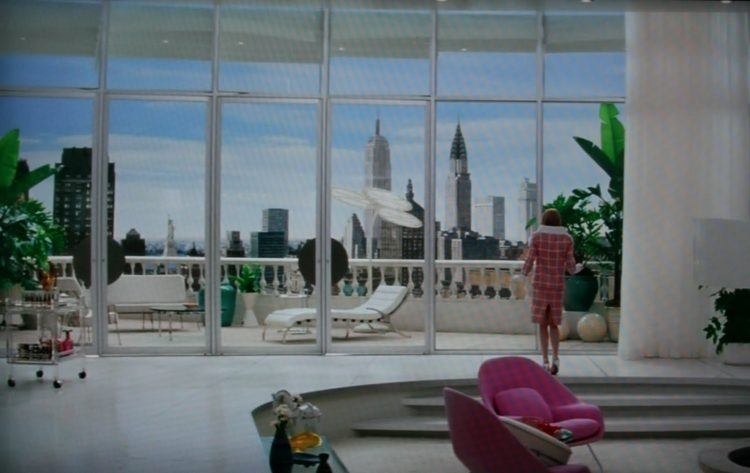 The apartment featured in Down With Love is spectacular, and outside of it is a terrace that looks incredible. Inside the space is an assortment of mod furniture that verges on being futuristic, including a pair of pink chairs. Adding a pink chair to your home will provide a surprising pop of color, and you'l be surprised by the wide range of shades that pink complements.
10. Sex and the City 2 (2010), Floral Print Throw Pillow
The film itself wasn't a hit, but there are many scenes worth watching just to get a glimpse of the home decor items scattered throughout. Carrie and Big's apartment has an array of gorgeous furniture and decorations, including beautiful throw pillows. The floral print one would work well in most living rooms including those with traditional, contemporary, transitional, and even modern styles.