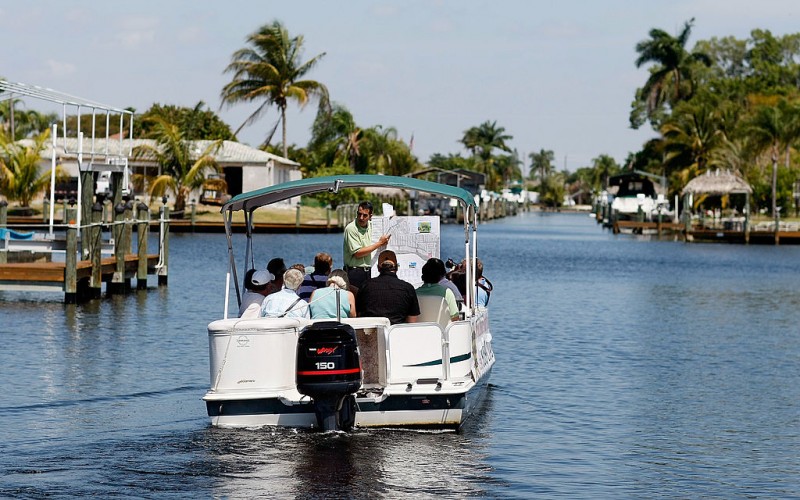 Located on the Gulf of Mexico, Cape Coral, Florida is full of fun things to do. Although the city may not be one of the state's most popular, the warm weather and great activities make it the perfect destination for those looking to visit Florida without the commotion of some of the more well-known cities.  Nicknamed "Waterfront Waterline," Cape Coral is both beautiful and relaxing – and can feel like a little piece of paradise. Whether you like beaches, museums, or shopping, the city of Cape Coral has something to offer you. If you're looking for a new vacation spot, or simply looking for new things to do in a familiar place, here are 10 fun things to do in Cape Coral, Florida.
Wicked Dolphin Rum Distillery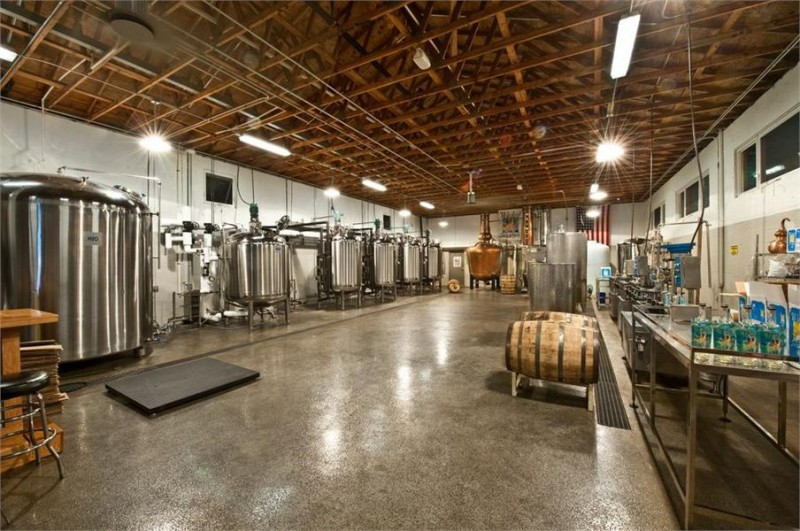 Any time you visit a new place, touring new places is always one of the most fun things to do, and Cape Coral, Florida is no different. The Wicked Dolphin Rum Distillery, which is family owned and operated and was founded in 2012, provides tours of its facilities and allows guests to see the rum making process. According to the website, the tours last for around 45-60 minutes and include a rum tasting at the end. Best of all; however, is the fact that both the tour and the tasting are completely free. If you're over 21, you'll definitely want check this place out.
image via www.fortmyers-sanibel.com
Boat Tour
If you want to see things from a different perspective, a boat tour is the way to go. In Cape Coral, there is no shortage of companies offering boat tours, and it'll give you a chance to experience the beautiful weather and spend some time out on the water. This is also a great activity that can be enjoyed by people of all ages, so if you've got a family, this could be a great way to get out and see some of the beauty that Cape Coral has to offer.
(Photo by Ethan Miller/Getty Images)
Sunsplash Water Park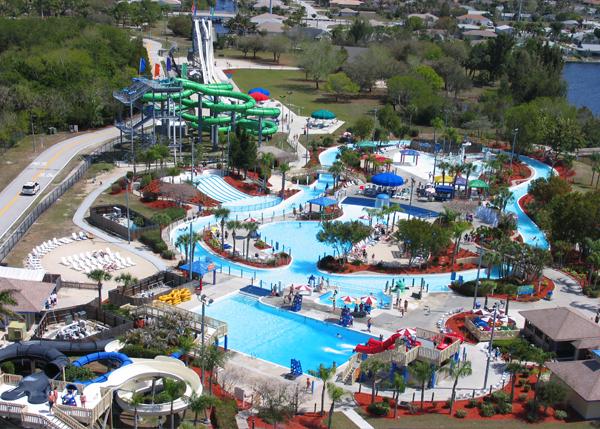 Like most of Florida, the weather in Cape Coral can reach scorching highs. As a result, finding ways to cool off is always at the top of the list. Sunsplash Family Water Park is perfect for people looking to beat the heat and have a little fun in the process. Open to people of all ages, Sunsplash is made up of 14 acres of pools, slides, and good food. Whether you're 5 or 55, you'll be able to find something you enjoy at Sunsplash.
image via sunsplashwaterpark.com
Relax on the Beach
It goes without saying that one of the most fun — and relaxing — things to do in Cape Coral, Florida is spend some time on the beach. With plenty of beautiful option, hanging out with your feet in the sand will be an easy thing to do while in Cape Coral. The best thing about going to the beach is that you can decide exactly what you want to do when you get there. After all, no trip to Florida is complete without at least one day at the beach.
(Photo by Joe Raedle/Getty Images)
Murder Mystery Dinner Train
For over 20 years, the Murder Mystery Dinner Train has been providing fun and excitement to people in the Cape Coral area. Similar to a game of Clue, guests on the train will be involved in a 'murder' plot, and will spend an evening trying to discover who the 'murderer' is. The train ride promises to be full of fun, food, and most importantly, mystery. If you like stepping outside of the box and trying new things, this could be the perfect thing for you to try.
image via www4.toledoblade.com
Butterfly Estates
Visiting a museum isn't one of the first things that people think of when they envision having fun in a place like Cape Coral, Florida. However, this 'museum' puts an interesting touch on a classic idea. If you enjoy experiencing the beauty of nature, you might want to make a stop at Cape Coral's Butterfly Estates. The 'museum' is all about preserving butterflies and allowing them to be seen and enjoyed by people. According to the website, "The inspiration for our venue is the Southwest Florida natural environment. Our celebration of its beauty is shared by our guests, volunteers and staff members."
Photo via Getty Images
Live Music
Live music always makes for a good time, and Cape Coral has plenty of intimate venues. Sure, you probably won't catch any huge acts, but you'll be able to enjoy some very talented local bands. However, the best thing about listening to live music in Cape Coral is that you can do it almost anywhere. Throughout the city, bands can be found playing as restaurants, shops, and on the waterfront. Whether you're a native of Cape Coral or just visiting for a few days, live music is something that never gets old.
 (Photo by Raphael Dias/Getty Images)
Enjoy Some Incredible Food…or Catch Your Own
Like most other places in Florida, one of the most fun things to do in Cape Coral is eat. In general, the south is known for its amazing cuisine, and Cape Coral has a wide variety of delicious food options. While you can definitely find some amazing restaurants throughout the city, one of the best things about Cape Coral is that there is over 400 miles of coast where you can catch your own dinner.
(Photo by David McNew/Getty Images) (Photo by David McNew/Getty Images)
Go Camping For a Night
Cape Coral's Jaycee Park is a very popular spot in the city. Whether you want to play or relax, Jaycee Park is the place to be. However, for those who want to take their time in the outdoors a step further, Jaycee Park holds an annual night of camping. Each year, families flock to the park to pitch tents for a night and hang out in the beautiful Florida weather.
Photo via Getty Images
Cape Coral Cardboard Boat Ragatta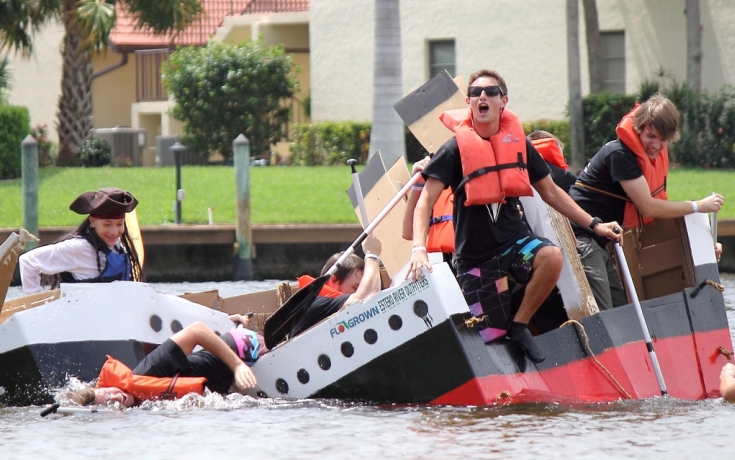 Last, but certainly not least, the Cardboard Boat Ragatta is easily one of the most fun things to do in Cape Coral, Florida. Each year, countless participants build cardboard boats and go out to the beach at Four Freedoms Park to try their luck. Sink or swim, people love this event and it's a great opportunity to do something with family and friends.
image via capecoral.com
Lead (Photo by Joe Raedle/Getty Images)