Lots of people love the look and feel of a fireplace, but how cool would it be if you could get the warmth and style from a fireplace without actually having a traditional one? The good news is that it's possible, and a table top fireplace is one of your options. A tabletop fireplace provides an excellent alternative to the 'regular' fireplace, and there are lots of options out there that can really make your space come alive. Some of the benefits of owning a table top fireplace include portability and safety. With a tabletop fireplace, you're not locked in to having the unit in just one place. You have the flexibility to change rooms and even take your fireplace outside if you'd like.  If you love the warmth and elegance of dancing flames, a tabletop fireplace could be exactly what you need. Take a look at 10 amazing tabletop fireplace designs for your home.
This simple design features two glass sides that make for easy viewing. On top of that, the sleek build of this unique allows it to blend in with any environment.
image via dudeiwantthat.com
This small black tabletop fireplace has a sleek ceramic design that is perfect for your living room. A smaller build also means that you can place it on a small table.
image via portablefireplace.com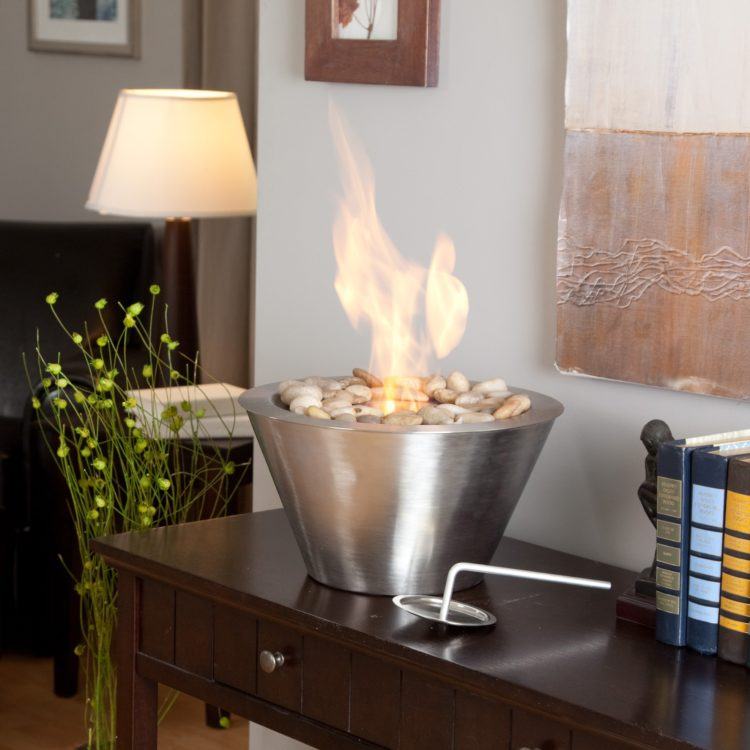 If you've got a little more table space, you might want to go with a bigger fireplace.
image via walmart.com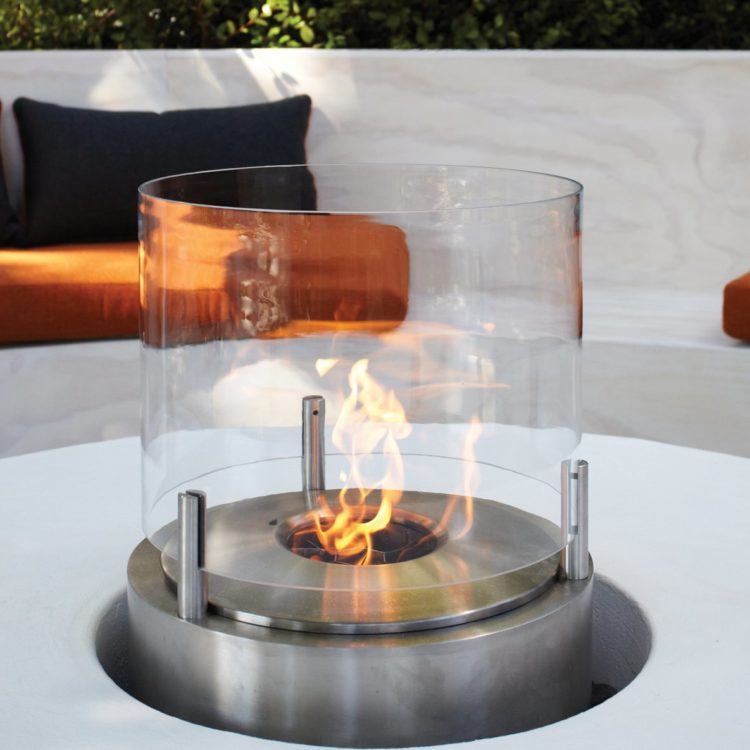 While tabletop fireplaces can be great for the inside of your home, they can also be a good fit for outdoor spaces.
image via wayfair.com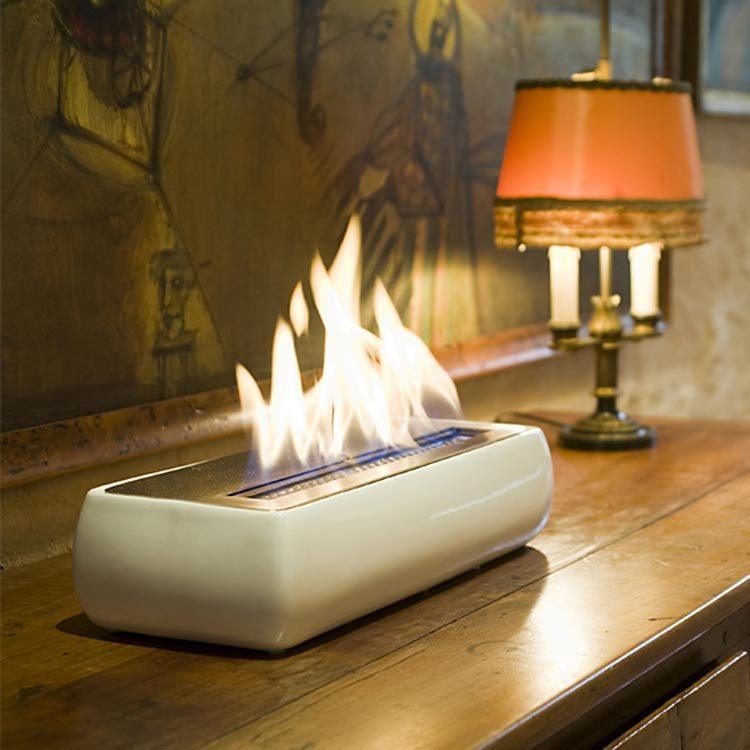 Some people like fireplaces for the warmth they provide, but others simply like them because of the beauty of flames.
image via dwellism.com
This double-decker tabletop fireplace has a timeless design that is perfect for formal living spaces.
image via terapeak.com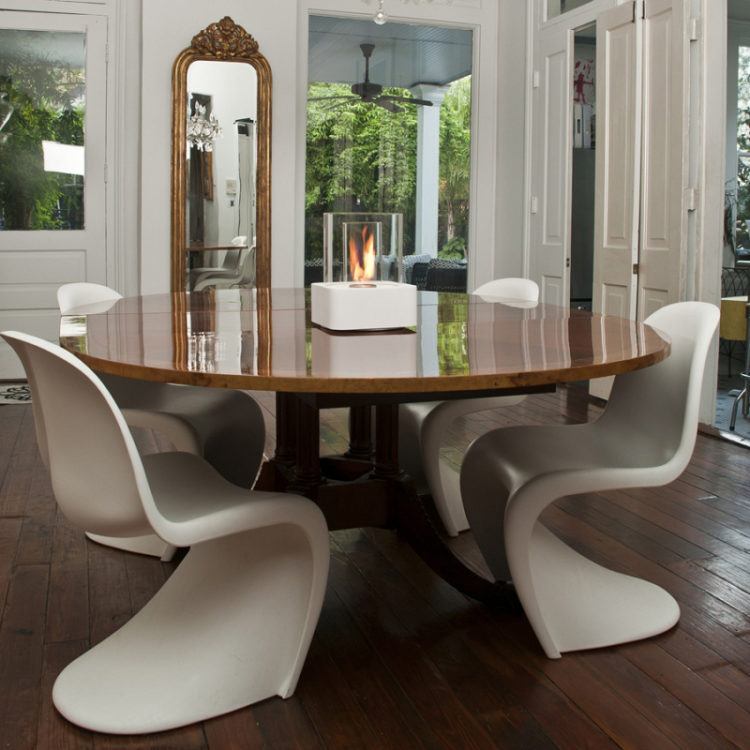 Tabletop fireplaces don't just have to be for living rooms, they can also provide the perfect center piece for dining tables.
image via http://outdoor.juliatagan.com/
With a set up like this, your guests will definitely will appreciate your style and taste.
image via provided.co.uk
This large outdoor tabletop fireplace is great for your backyard sitting area.
image via hearthandhome.com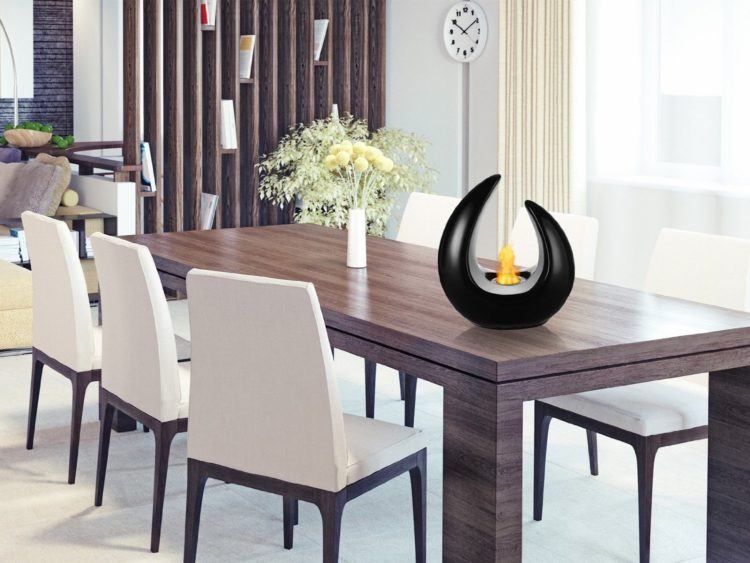 Looking for something a little more stylish? It's always good to keep in mind that tabletop fireplaces come in a wide variety.
image vial culvercentrale.com
lead image via http://www.ventlessfireplacereview.com/