Taking a bath can be an amazing and relaxing experience.  However, when is the last time you bathed for any reason other than to simply get clean? Unfortunately, once people reach adulthood, they often bathe quickly, or opt for showers instead due to time restraints and other obligations. As a result, the luxury of being able to take time to sit in a nice warm bathtub has become a reward for many hardworking people. Whether it be after a long day at the office, or a night out on the town, many people enjoy having more time to sit in the tub and enjoying a nice glass of wine and a good book.  While that combination may sound great, have you ever thought about ways to enhance your experience while in the bathtub? Have you ever wondered how cool would it be to enjoy a nice bath while watching your favorite TV show? For many, this idea is simply not feasible, as TVs and water don't typically mix. However, thanks to some pretty creative people, along with advances in both technology and design, there are currently several bathtubs that have found a solution to the problem.   Whether you prefer a big screen, a small screen, or multiple screens, these savvy designs offer something for every type of TV lover.  While bathing is simply seen as a necessity for most, it has the potential to be so much more than that. For those of you who have always dreamed of relaxing while catching up on the latest in TV, here are 10 amazing bath tubs with built-in TVs.
1.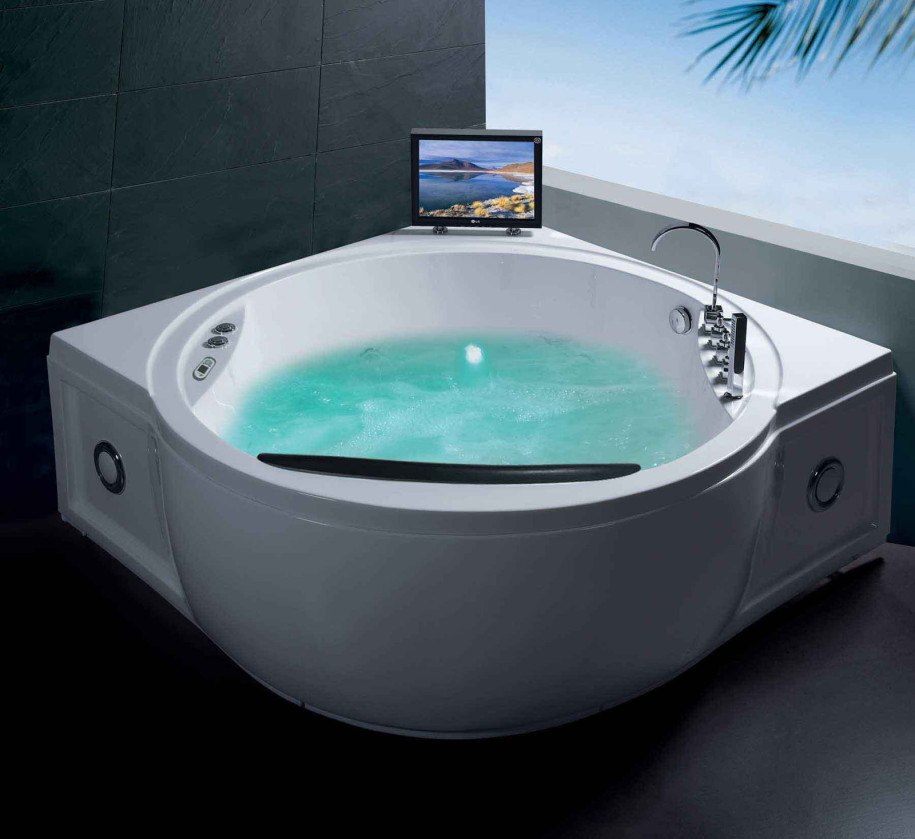 (image viahttps://www.pinterest.com/InukaS)
2.
(image via sindi-homedesigns.blogspot.com)
3.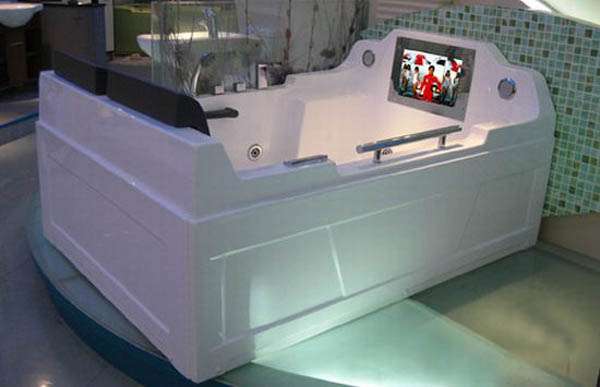 (image via trendhunter.com)
4.
(image via sengpar.en.alibaba.com)
5.
(image via decorolo.com)
6.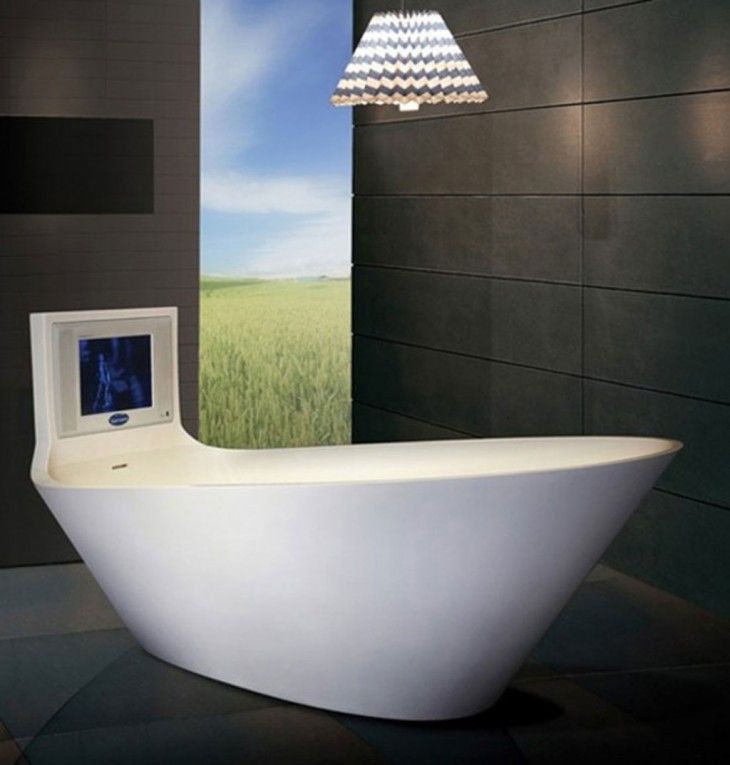 (image via behomedesign.com)
7.
(image via hiwtc.com)
8.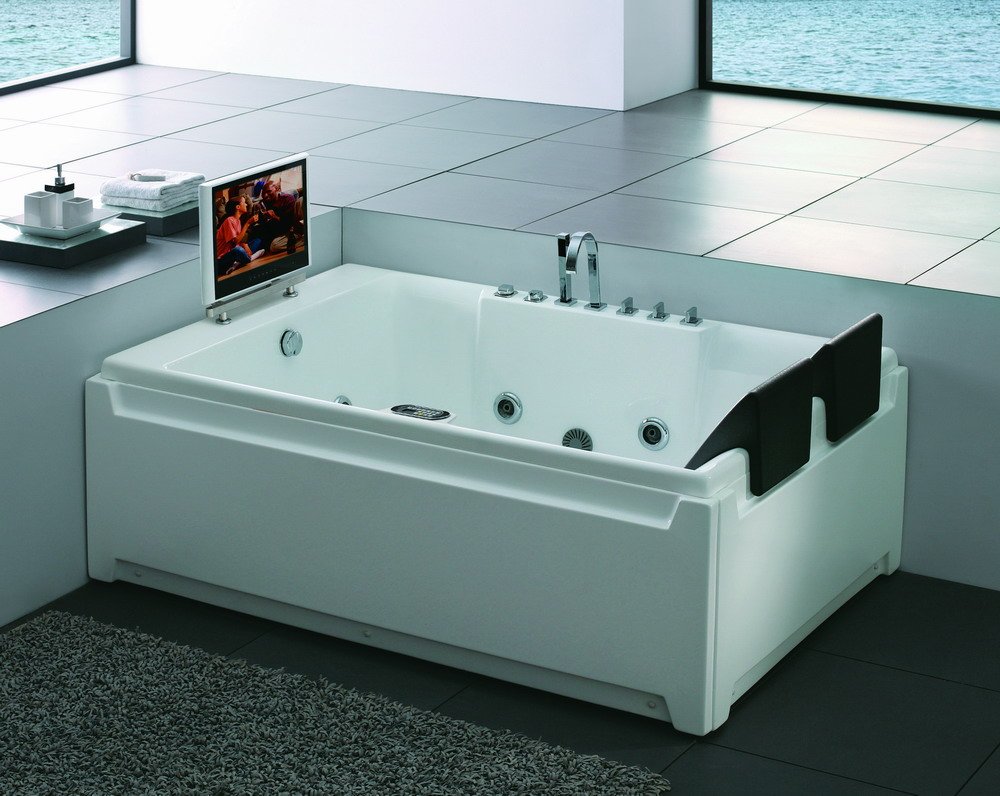 (image via ec21.com)
9.
(image via slashgear.com)
10.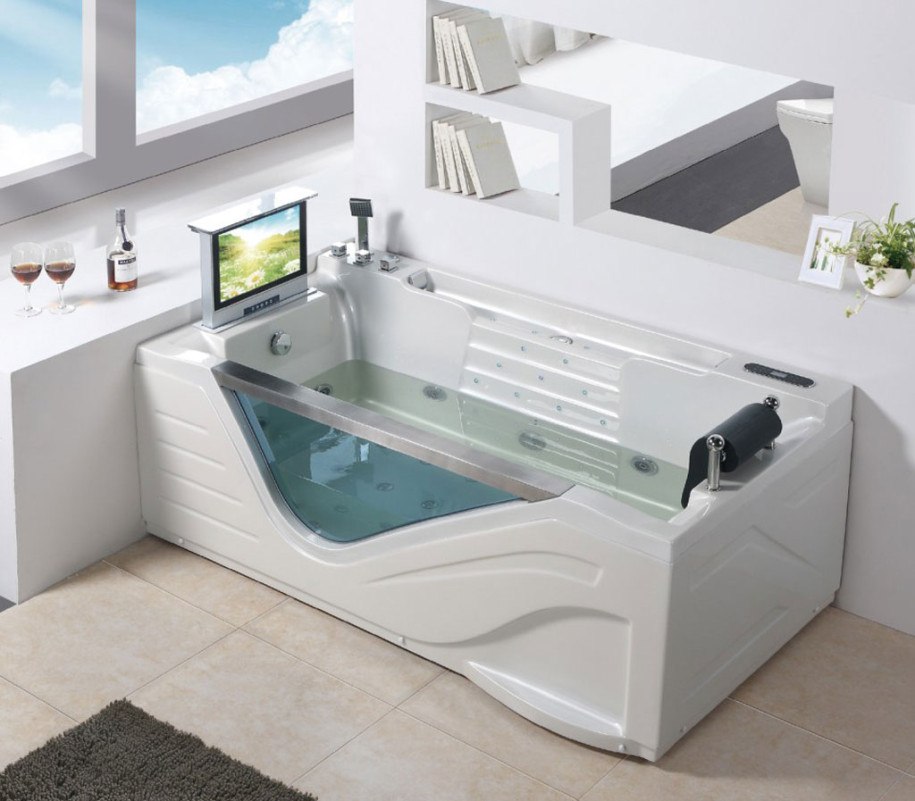 (image via beacont.com)
 (Photo by Mike Coppola/Getty Images for "bethenny")