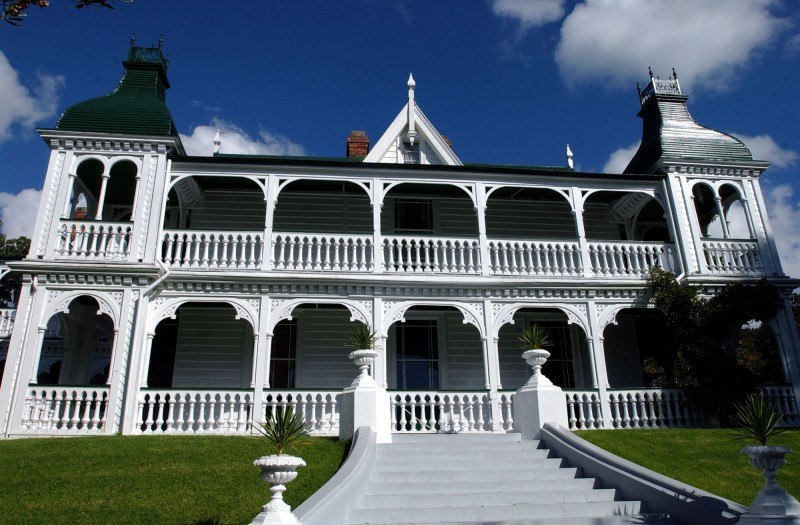 Firstly, a title to a real estate property, is the evidence that the owner, is legally in possession of that specific property. A dictionary's defines "title insurance," as a contractual agreement that is entered into to compensate for loss or damage that resulted from defects or problems associated with the ownership of real property or from the enforcement of liens that exists against it. In summary, title insurance protects property owners and lenders against any losses or damages due to encumbrances, liens, or defects in the title to the property. Title insurance is different from other types of real property insurance, because it protects against circumstances that occurred in the past history of real estate property.
History
Title insurance is unique to the United States, perhaps as far back as 1853, with a final insuring practice handed down by a Pennsylvania Supreme Court ruling in 1868. Prior to any type of regulations, the transfer of title property from one party to another had no insurance backing, thus the risk of losing a property, because of unresolved and hidden issues could mean harm to a borrower or lender, who had to go through great lengths to prove negligence and collect damages. In 1907, the American Land Title Association was created and has become the voice of the title insurance industry. Every state in the United States, has a title insurance association. The American Land Title Association and its statewide subsidiaries, stay abreast of legislative, regulatory issues and with the National Association of Insurance Commissioners.
Types of Title Insurance
Both purchasers and lenders need title insurance to protect them against various title defects. There are two different types of title insurance: Lender's and Owner's title insurance.
A. Lender's Policy A lender's title insurance is also known as a "loan policy." Lenders generally require a loan policy when they issue loans. The policy is based on the amount of your loan and it is designed to protect their investment or the mortgage. The lender's policy decreases annually and it will decrease more as the loan is paid off. A lender's title insurance only protects the lender, not the owner, in case there is a title problem.
B. Owner's Policy An owner's title insurance is issued for the amount of the purchase price of the real estate property and you pay a one time closing fee. This policy protects the homeowner if a title problem occurs that did not exist during the title search. An owner's policy also protects homeowners by paying for legal fees in defending a claim to the title.
The Title Search
Title insurance is all about the title search and what it reveals. After the contract has been accepted on a sale, then a title search professional, will perform a thorough public records search. This search is to find out if there are any problems with the property's title. This search involves combing through land records on specific properties, that can go back many years. If a search does reveal an issue, then title search professionals are required to fix the issue before closing. The title search includes examining the records in the Clerk of Courts, Register of Deeds, and other municipal and county records. A title search professional is looking through recorded documents, liens, judgments, street easements, taxes, sewer information, anything that affects all aspects of that property's previous ownership.
Protection
Some interesting problems that may be hidden and are revealed in a good title search and in which title insurance protects lenders and owners from, include:
• fraud, where there was a false impersonation of the true owner• undisclosed heirs• legal documents that were recorded in error• title gaps in ownership• forged deeds, wills, mortgages, and releases of mortgages and other instruments• errors in tax records• misinterpretation of wills and ancillary instruments• forfeitures of real property due to criminal acts• probate issues• inheritance and gift tax liens or• documents executed under false, revoked or expired powers of attorney.
What Is The Cost of a Title Insurance Policy
The cost of a title insurance policy, will be different in each state. Some states, a title insurance policy is the only cost, but in other states, the cost of a title insurance, includes the title search and even closing costs. For the most part, title insurance is around 5% of the purchase price of the sale. Many people are convinced to choose a title insurance company, as a recommendation from a Realtor, but Realtors or mortgage brokers receive incentives from Title companies. Why not negotiate with the buyer or seller. Depending on which party pays, depends on whether it is a strong buyer or sellers market.
Basic Composition of a Title Insurance Policy
A basic title insurance policy will typify other types of insurance policies. It will contain (a) Covered Risks, (b) Exclusions from Coverage, (c) Schedules, and (d) Conditions. The Covered Risks section lists the kinds of risks that the policy insured against, identifying exclusions. Exclusions from coverage identifies issues that are not controlled by the title company, thus there are no liability causes. Some exclusions include eminent domain, title defects known to the insured, but not disclosed in writing to the title company before the policy date, but not after the date of the policy. Schedules generally consists of a Schedule A, which is similar to a declarations page and a Schedule B, which may list the varying exceptions to the title that a title company found during its title search. The Conditions section of a title insurance policy outlines the relationship between the insured and the title company. The Conditions section also describes the rights of the title company to pay or settle claims, the determination, extent and limitation of liability and other instances.
Benefits
A title insurance policy protects the insured owner, as well as their heirs, for as long as they hold the title to the real estate property and after they sell by a warranty deed. A good title insurance company will satisfy valid claims made against the insured's title, it will also pay for the costs and legal expenses incurred in defending against a title claim. For lender's a title insurance policy benefits them by providing them with the best defense against the loss of security when a problem arises. This defense or protection remains in effect for the length of the mortgage. The benefits of a title insurance policy for a seller protects the seller from financial damage if the seller's title is turned down by a potential purchaser. It also conveys in warranties, that the seller is still protected if the buyer sues for reasons, like a breach of some warranties.
Photo by Dean Purcell/Getty Images