In Massachusetts, finding a worthy property to invest in can be fiddly. With fluctuating prices and an unpredictable future associated with the real estate industry, finding a good bargain relies on several different factors. It can be easy to find what you are looking for if you know exactly what you want. Finding a reputable realtor who knows how the market works is the secret to a stress-free property hunt. It is also important to do your background research. Massachusetts is popular for family homes, with hundreds of colonial style houses, commercial properties and modern condos priced under 1 million dollars listed and approved for sale by the relevant authority.
It is relatively easy to own a five bedroom mansion, but prior market research is fundamental. You can outsource this information from a reputable real estate agent, a close friend presumably residing in Massachusetts or a quick search on the internet. When it comes to real estate, there is nothing like too much information, the more you know, the better for you.
Whether it is a commercial property or a home you are looking for, Massachusetts is one of the best states to invest in. The officialdom involved, paperwork and legal processes are minimal and hassle free with a well-structured procedure.
So, what can $1 million get you in Massachusetts? Here are ten noble properties located in the state available for sale.
33 VINE STREET, MANCHESTER MA
This home located in the heart of Manchester-by-the-sea. Built with expert construction, this house boasts four bedrooms and 2.5 baths. With effortless access to major roads, you can easily take a stroll down to the beach, shopping mall or harbor. The interior an open plan concept complete with schlock cabinetry, premium lighting, the sun drenched windows, large bedrooms, and extra third-floor space. Sitting on a 14,810 square foot piece of land, the exterior comprises of a manicured front lawn bricked walkways, an improved garage door, and a private back yard. It is priced at $999,910.
http://saganrealtors.com/listing/71867174/33-vine-street-manchester-ma/
50 ROGERS LANE, EASTHAM MA
With views from almost every window, this open space concept house has everything you can be looking for in a classy home. Complete with hardwood floors, cathedral ceiling, and multiple skylights. The peripheral has two screened-in porches and a private pier. The huge windows provide natural light throughout the day with a spectacular view.
The property is priced at $899,000, with 3 bedrooms and 1,510 square feet of living space.
http://realestate.boston.com/listings/268-l-20360-36690288/
180 BRADLEE AVENUE, SWAMPSCOTT MA
This home is located at Swampscott seaside community easily accessible to Boston. It has an excellent view of the beach, beautiful scenery, and a tranquil neighborhood. Sitting pretty next to Phillips Beach, the house comprises of four bedrooms and five bathrooms. The first floor has a fully furnished eat-in kitchen, a full bathroom with a sauna and Jacuzzi, and sliding doors leading to the deck at the back. In the second floor, you will find spacious bedrooms, two bathrooms and a full view of the water from the front deck. Its floor is all hardwood, and the lighting is detailed. It also has a security system, a backup generator, manicured front garden, and a two car garage. It is valued at $999,000.
http://saganrealtors.com/listing/71969205/180-bradlee-avenue-swampscott-ma/
26 ORNE STREET, MARBLEHEAD MA
If you are a fan of detailed finishing, this property is perfect for you. Complete with hardwood floors, a renovated kitchen, and six fireplaces, the house has a fantastic view of the lake from the deck up on the third floor. Outside the front lawn is beautifully manicured with a private backyard. The neighborhood is quiet and serene, and is easily accessible from the main road. It is priced at $979,000 with five bedrooms and 2,727 square feet of space.
http://realestate.boston.com/listings/268-l-13465-71994461/
8 NORTH STREET, MATTAPOISETT, MA
With five bedrooms and approximately 4,308 square feet of living space, this colonial-styled house situated less than a block away from Mattapoisett Harbor. Excellent water views from the bedroom, formal dining room and living area and kitchen. The exterior is complete with a mudroom, screened-in porch, and a very large deck. It is priced at $899,000.
http://realestate.boston.com/listings/268-l-20360-36426174/
7 BLUEBERRY ROAD, MARBLEHEAD MA
This newly built house located near Red Pond and the conservation it a true construction marvel. Sitting on 20038 square feet of land, it comprised of 4 bedrooms with bathtubs, three baths, and a laundry AREA. The modern well-lit interior has two floors complete with a furnished kitchen, a cathedral ceiling in the living area, a marble fireplace and an extra storage area. It has a two-car garage and a beautiful front patio. It is priced at $999,000.
http://saganrealtors.com/listing/71992892/7-blueberry-road-marblehead-ma/
 240 NAHANT ROAD, NAHANT MA  
Located 20 minutes from Boston and Logan Airport, This magnificent 5,350 square feet house is a perfect family home. The interior comprises of five bedrooms,( two master suites), large dining room, a fully furnished kitchen and French doors. The back yard has an attractive garden and is also fenced. Nahant is famous for fishing, swimming, surfing and boating. It is valued at $997,000
http://saganrealtors.com/listing/71978869/240-nahant-road-nahant-ma/
85 E INDIA ROW UNIT 19G, BOSTON, MA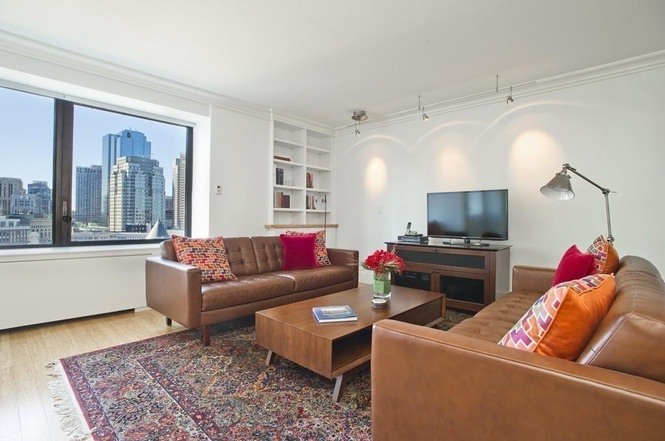 This condo in Boston has two bedrooms and two baths. It is an open plan concept with granite counters, oak floors, a spectacular view of Harbor City and 24-hour concierge. There is a 24-hour heated pool access and a comprehensive security system. The kitchen is fully furnished with high-end appliances. The large windows provide a generous supply of natural light. This condo has a modern ambiance and a luxury feel to it. It costs a million dollars, and garage parking is available for rent.
https://www.redfin.com/MA/Boston/85-E-India-Row-02110/unit-19G/home/9261573
10 LONG RIDGE LANE, IPSWICH, MA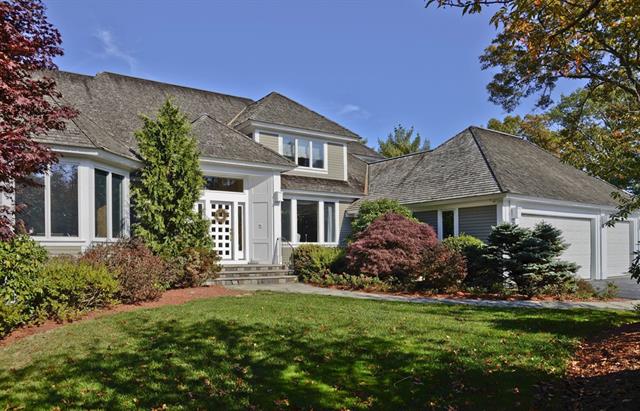 This home redefines fun living. Overlooking a golf course in a deluxe neighborhood, this four bedroom house with six baths and an open plan concept is ideal for leisurely living. The first floor accommodates a fully furnished kitchen with high-end appliances, a gas fireplace and a granite bar, a huge room perfect for a game table. It has a training room, an eating area, and the ceiling is soaring.
http://saganrealtors.com/listing/71950230/10-long-ridge-lane-ipswich-ma/
5 ESTABROOK ROAD, SWAMPSCOTT, MA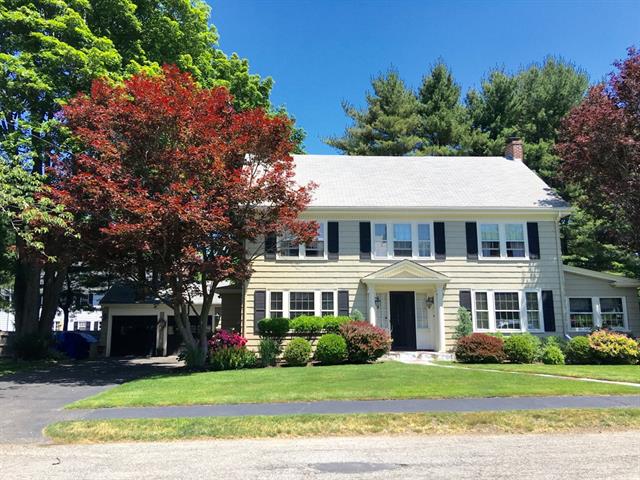 Built in 1932, this updated five bedroom, four bath house located minutes away from the beach is your answer to owning a ''forever home''. Perfect for a large family, the home is an open plan concept with granite counters, custom built-ins, Center Island, a huge TV/family room and a stylish dining area. Upstairs it has five bedrooms and three baths with separate tub and shower. Outside the home is a gorgeously manicured garden and stoned patio perfect for outdoor dining. The garage hosts two cars and has a custom shed. The neighborhood is polite and safe and all this for just $899,900
http://saganrealtors.com/listing/72035918/5-estabrook-road-swampscott-ma/