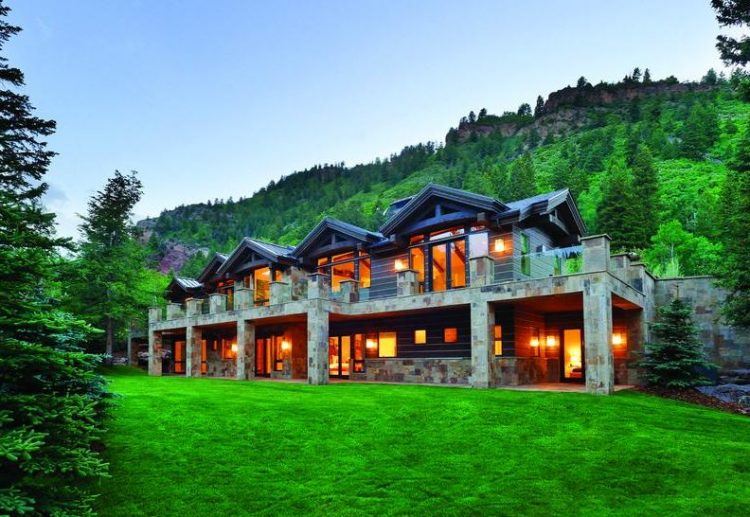 With over 1,600 billionaires across the globe, at least 50 of them have setup shop in and around Aspen, Colorado. This is primarily due to their property ownership in Pitkin County. These billionaires have generated their wealth in a variety of manners. Some are tech wizards, real estate moguls, oil tycoons and financiers while others are gas industrialists and producers of consumer products. These 50 billionaires have a collective net worth of over $355 billion and the combined value of their real estate within the Aspen area is over $750 million.
Aspen has become a billionaire's retreat primarily due to the beautiful scenery, wide-open spaces and seclusion from the world. Billionaire's are constantly in the media and spotlight. Aspen allows them to retreat into their own world and fish, hunt, hike and enjoy nature to its fullest without being bothered. Also, the only noise is the sound of a river running through the forest and the only congestion is a collection of trees that surround their homes.
The following is a list of 20 famous wealthy people with beautiful homes in Aspen.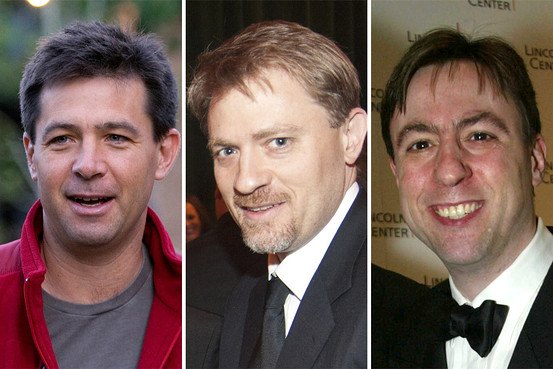 The Ziff's
Rounding out the top 20 are the three Ziff brothers, all of whom are investors and heirs to the Ziff-Davis Publishing fortune. Each Ziff brother is worth $4.8 billion and has stake in Aspen. Daniel is the youngest of three brothers followed by Robert and Dirk Ziff, all of whom operate the family publishing empire and have ties to other Aspen residents including Daniel Och and Edward Lampert, two hedge funders. The three brothers own a $44 million collection of properties in Aspen including four residences in the Starwood community.
Bruce Halle
As the CEO of Discount Tire, Bruce Halle is sitting on $4.9 billion. Along with his wife Diane, Bruce has supported local nonprofit groups such as the Aspen Art Museum, Aspen Valley Medical Foundation, Aspen Santa Fe Ballet and the Aspen Institute in which they endowed the Halle Scholarship program with more than $400,000. Halle owns the 600-acre Wildcat Ranch which boasts an estimated value of over $31.6 million.
Ann Walton Kroenke
As the heir to the Walmart fortune, Ann Walton Kroenke is worth an estimated $5 billion. The story of her courtship with now-husband, Stan Kroenke is romantic. They couple met on a ski trip to Aspen where they eventually purchased a beautiful, multi-million dollar mansion together. In some instances, she is worth more than he is based on Walmart sales from the previous year. The couple now owns four properties around the Aspen area with a total value of $28.7 million.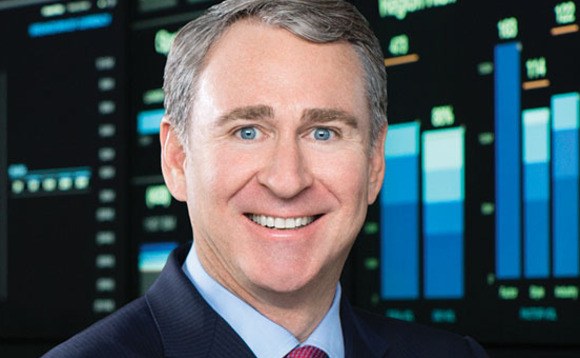 Ken Griffin
Ken Griffin generated his massive weather through Citadel hedge funds. Each year Griffin is invited to the Crown family's (another prominent homeowner in the town) Aspen parties. In 2008, Griffin raised around $200,000 for Obama's presidential campaign. However, just four years later, he backed Karl Rove super PAC. Therefore, he has a reputation for being politically fickle. Tiehack Mountain and is worth an estimated $8.5 million.
Stephen Ross
As one of the several real estate moguls on the list, Stephen Ross is worth an estimated $5.7 billion and the current owner of the Miami Dolphins. Ross is the founded of New York's Related Companies and actually got his start as a tax attorney. Therefore, his knowledge in this field has considerably helped him shape is fortune through the development of federally subsidized affordable housing. Residents in Snowmass would like to see these skills be applied to completing the Base Village. Although the value of his properties is unknown, he has a major stake in Base Villa and Snowmass Village properties.
Stanley Kroenke
With a major hand in sports and real estate Stanley Kroenke made the most expensive Aspen real estate purchase ever in 2011. He earned his wealth by developing shopping centers that were anchored by Walmart's once he married heiress Ann Walton. Also, he is America's eight-largest private landowner due to his shopping center purchases. Collectively, Kroenke and Walton own the adjoining Red Mountain properties, one Aspen Mountain townhome and one commercial structure on Galena Street, all of which total over $28.7 million dollars.
Leslie Wexner
As the CEO and Chairman behind L Brands, the company that owns Victoria's Secret and other retail outlets, Leslie Wexner is known as "the bra billionaire" worth around $5.8 billion. Recently, he stirred up a heated debate with regards to a federal land swap in an effort to privatize land across his 3,900-acre Aspen estate in close proximity to Mount Sopris in exchange for publicizing other holdings with recreational value. The deal was approved in June 2015. He currently owns a $28.5 million Red Mountain estate.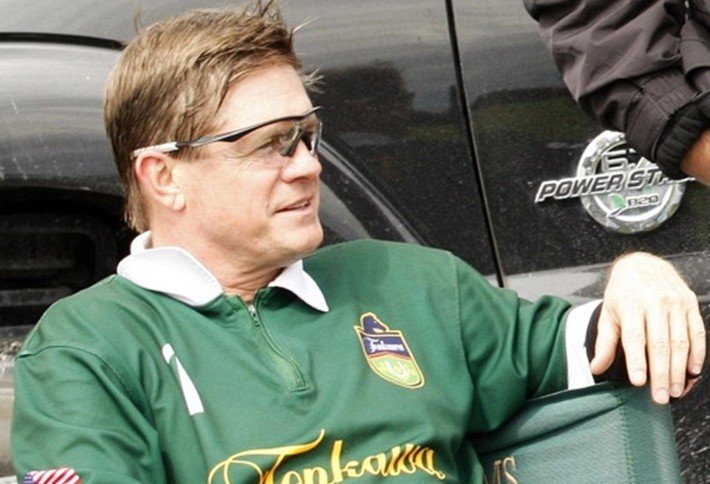 Jeffrey Hildebrand
As an oil and gas mogul, Jeffrey Hildebrand is worth an estimated $6.3 billion. In 2012, he constructed a polo field on his Snowmass Creek property, informing Pitkin County that it was simply a level hay field. In 2013, he purchase the adjacent Windstar property for $8.5 million which was preserved by John Denver. In June 2015, Hildebrand was reprimanded by Pitkin County officials due to a massive fireworks display late at night. His properties in downtown Aspen as well as in Snowmass Creek Valley are worth an estimated $20 million total.
Graeme Hart
As a packaging guru (including Reynolds Wrap), Graeme Hart is worth an estimated $7 billion. As a result, he is the richest New Zealander in the world and dropped out of school at age 16. To make money at the time, he drove a tow truck. According to the New Zealand National Business Review, Hart got an excellent deal on McLain Flats mansion, his $16.4 million home. In February 2011, he purchased the estate for $16 million and it was once listed at $32 million.
The Crown Family
Through inheritance and investments, the Crown Family is worth around $7.3 billion. In addition to the four Aspen/Snowmass ski areas, the Crown family investments include, the New York Yankees, General Dynamics, Rockefeller Center and the Chicago Bulls. Also, Jim Crown is the vice-chair of the Aspen Institute board of trustees and oversee SkiCo. His wife Paula infuses art into the SkiCo facilities to make them more aesthetically-pleasing. The Crown Family owns the Aspen Skiing Company as well as several residential properties in the area.
Richard DeVos
Co-founder of Amway, while in high school, Richard DeVos and his wife Helen donated to the Aspen Music Festival and School and the conservative think tank like the Heritage Foundation and the American Enterprise Institute. DeVos is the current owner of the Orlando Magic National Basketball Association team. The couple is estimated at $7.3 billion and have a ski-in, ski-out residence in Snowmass Village that is valued at over $4.4 million. Twice per year, DeVos attends Charles and David Koch's investors meeting in St. Regis in 2010. The location changes each year based on availability.
Leonard Lauder
As the current owner and Board of Directors member of the Estee Lauder Companies, Leonard Lauder donated his $1 billion Cubism collection to the Metropolitan Museum of Art in 2014. Lauder also collects vintage skiing posters and in 2011, lectured at the Aspen Institute on the "art of the poster" which segued into the launch of his exhibit. Leonard is worth an estimated $8.4 billion and owns four West End properties that are valued at just under $20 million.
Hasso Plattner
Hasso Plattner became a major success in the tech industry, specifically with software. Currently, he is worth an estimated $8.5 billion and is a major sports enthusiast who loves to ski and snowboard. He has previously pledged to donate half of his massive fortune to philanthropic causes. Plattner owns two homes on Red Mountain with a total value of $19.3 million.
Roman Abramovich
As the former wealthiest man in Russian (now 14th), Roman Abramovich made his $9.5 billion wealth in steel and investments. He owns homes in St. Bart's, Sardinia, France, London and New York ($75 million Fifth Avenue mansion) as well as the world's largest yacht, the Chelsea soccer team, a Boeing 767 and has seven children to share his wealth with. When he is in Aspen, Abramovich is fairly low-key and mostly keeps to himself. With two Snowmass Village homes that are worth $29.2 million, most people wouldn't leave their homes either.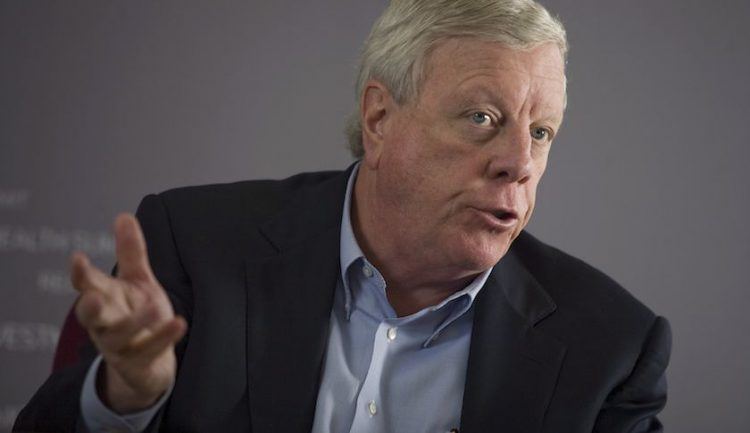 Richard Kinder
Owner of Kinder Morgan, the company that services natural gas to the Roaring Fork Valley, Richard Kinder is worth an estimated $9.8 billion. With over 82,000 miles of pipeline, Kinder Morgan claims to be the fourth largest energy company in North America. Kinder was once the president of Enron under the deceased Ken Lay who was a prominent local resident of Aspen. Kinder owns a $10.8 million riverfront home situated in Woody Creek.
John Paulson
As a hedge fund guru, John Paulson is worth around $13.5 billion. According to his spokesman, Paulson vacationed every year in Aspen for 25 years prior to purchasing a home. He owns the $52.6 million Starwood estate which Paulson plans to reduce the scale of the 56,000 square-foot main house. The estate was purchased in 2012 from Prince Bandar of Saudi Arabia.
Michael Dell
Worth an estimated $18.5 billion due to his ownership and founding of Dell, Inc., Michael Dell does not own a home in Aspen but his father does. Through his MSD Capital investment firm, Dell has taken an interest in the Related Cos which have massive holdings within Snowmass Village. Dell used to be a regular at the Frostmann Little conferences that were held in Aspen. His father's estate, which he frequently visits, is located at Red Mountain and valued at around $9.5 million.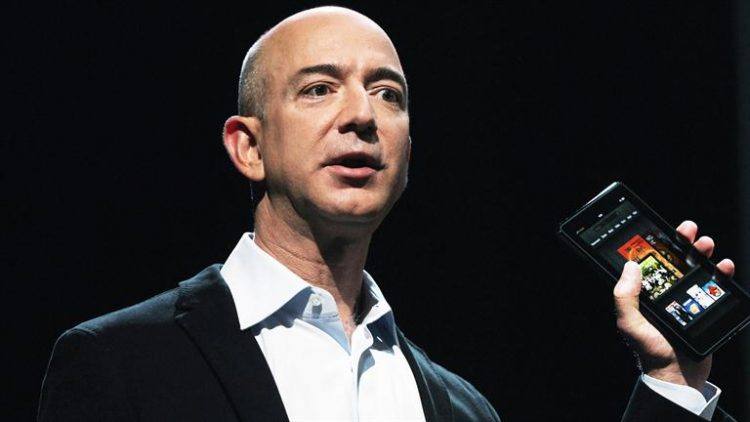 Jeff Bezos
With an estimated net worth of $30.2 billion, Jeff Bezos continues to play a major role as the CEO and founder of Amazon. Bezos's parents own a 10,600 square-foot home in Aspen where their immediate family gathers occasionally. Their presence in the town is marked by the Bezos Scholars Program which is held at the Aspen Institute and Aspen Ideas Festival that is held by the Institute. Like Michael Dell, Bezos does not actually own a home in Aspen. Instead, he visits his parent's $16.5 million residence that is located in Pitkin Green.
David Koch
Estimated at $41.6 billion and owner and founder of Koch Industries, David Koch and his brother Charles have attempted to reshape the landscape of American Politics. David is a member of the board of directors for the Aspen Institute and even has earned the honor of having his name on the building. At one time, David attempted to construct a skating rink on top of Wagner Park. However, he now primarily remains under the Aspen radar. David owns two West End homes that have a combined value of $12.8 million.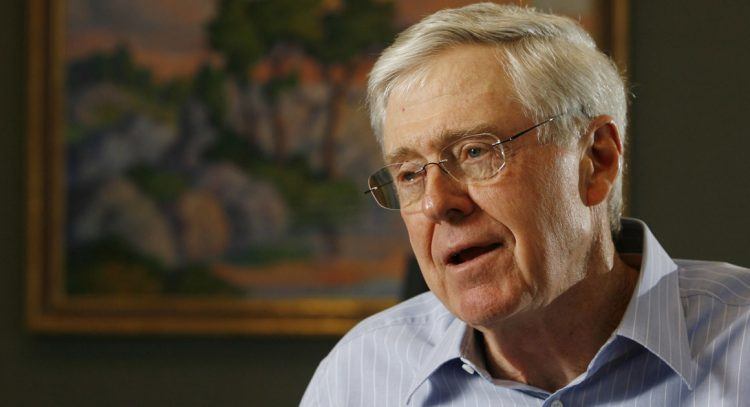 Charles Koch
At the top of the list is Charles Koch, brother of David who is also worth $41.6 billion as a result of his stake in Koch Industries as well as agriculture, pulp and paper, materials and the flourishing energy industry. Charles has been quietly visiting Aspen for many decades to get away from the stresses of being a billionaire. In 2012, his wife Liz told the Wichita Eagle that the skiing experience was solely about flying down mountains and staring at the back of his head while being terrified. Like his brother David, Charles owns a West End residence that is worth an estimated $5.9 million.
The homes purchased by these uber rich celebrities are simply over the top but amazingly beautiful. They own gigantic mansions on incredible large plots of land that give them the privacy needed to relax and unwind. The Town of Aspen is very accommodating to the individuals by simply leaving them alone when drinking their coffee at a café or doing some shopping in town. Although tourists do attempt to take photographs, for the most part, these billionaires are left alone to enjoy their families.
In addition to billionaires, there are numerous sports stars and Hollywood A-listers that frequent the city to get away from the hustle and bustle of their current residence. Despite its small size, Aspen is a place for the rich to play, relax and enjoy the world-class skiing and amenities within the town. Aspen continues to grow in popularity with new buildings being constructed, restaurants, stores and other amenities.