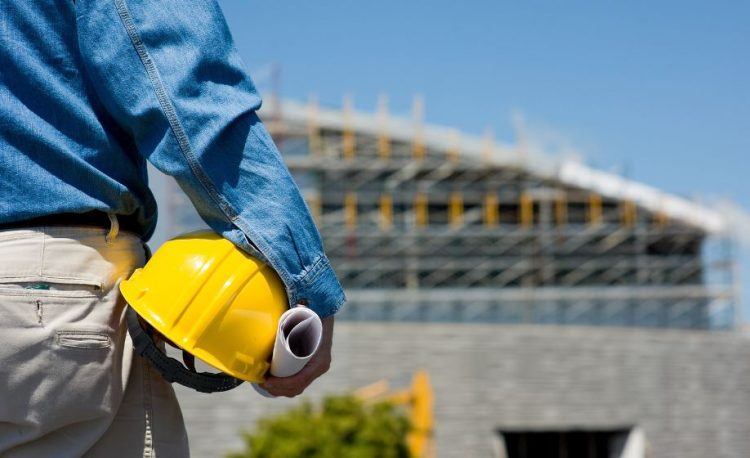 In general, the construction industry has had a difficult time adopting new technologies. Indeed, some companies are still struggling with paper-based processes, which is rather archaic judging by today's standards. But, in response to tight margins, a number of engineering and construction companies have decided to automate and streamline methods of carrying out projects, both in the engineering and construction phases.
One significant cost reduction measure firms have undertaken is to offshore and consolidate design centers, and then incorporate building information modeling (BIM) systems to automate most of the design & engineering work. Critical information is supplied directly to the workers on site. What's more, workers can share information through project sites and then resend it to the home office. The result: wasteful discrepancies have been reduced and safety enhanced. These technologies also allow companies to simulate the construction of virtually any structure before starting the actual project, instead of having to sort things out during the construction stage.
Additionally, advanced construction methods that were started in offshore gas and oil construction as well as in defense and aerospace, for instance modularization and standardization, are increasingly gaining popularity in engineering and construction companies. Among those, these are 5 of the top up and coming construction companies in US:
1. Direct Exteriors – 3 Year growth rate: 2,723%
Construction companies are attracted to restoration projects, like repairing home damages caused by theft or natural disasters, for the high profit margins. While founding Direct Exteriors, Mike McAlpin knew getting insurance companies to pay up would be a hard nut to crack. When one of his business friends got into financial trouble, he studied his books to find out why it took so long to get paid. This prepared McAlpin for the massive hailstorm that hit his suburban neighborhood in 2007. They had discovered the secret: there is a price for replacing each and every tiny shingle. Therefore, you have to invoice them the right way. Mike purchased the insurance company's software, learned their rules, and became familiar with the adjusters' language. One year later, McAlpin paid a forensic meteorologist to find out the most damaged regions of the country by natural disasters. Since then, the construction company has gradually accumulated profits to open up offices in 6 additional states.
2. Remedy Roofing – 3 Year growth rate: 1,872%
Doug Traylor and Greg Arnim are the masterminds behind Remedy Roofing, which was opened in 2005. The pair grew up around Fulshear and Rosenberg as friends since elementary school, and now run their stable construction company from their corporate office in Texas. With 1,872% growth rate over the last three years and up to $29.3 million in revenue, they are doing rather well. Doug and Greg attribute their success to superior customer service, which has almost always resulted in repeat business. They have offices in Texas (El Paso, New Braunfels, San Antonio, Magnolia, and Katy) Louisiana, Kansas, Oklahoma, and Colorado. What's more, Remedy Roofing has employed 150 sales consultants, fifteen of which are located in the headquarters office in Katy. To enhance the fact that this is a growing company, they are continually looking for more offices whenever needed and are always employing sales professionals. While the consultants work on a commission basis, most of them do quite well. Greg said they provide hands-on training for their employees to help them become more successful. This in turn ensures their clients get the high quality service associated with the company.
3. Florence Electric – 3-year growth rate: 1,113%
Florence Electric, which is based in Canton, MA, was recognized as the best midsize company to work for in Massachusetts, beating twenty other similar companies in the process. This honor acknowledges the company's achievements in creating a positive working environment that draws and maintains people through a blend of company culture, working conditions, and employee satisfaction. The president of the company, Eli Florence, owes their success to establishing strong ties with customers as well as hard work and determination from the management, employees, technicians, and field crews.
4. BigRentz – 3-Year growth rate: 5,093%
Recognized as one of the best construction companies in the world, BigRentz's success can be mostly attributed to the company's development of innovative technology. This has led to the transformation of the construction equipment rental industry to an online marketplace, offering access to basically any piece of equipment, anytime, anywhere. Since it was started in 2012, the company has been growing significantly, with a jaw-dropping 5,093 percent over the last three years and over one hundred employees, and counting. Dallas Imbimbo, the company CEO, says that employee satisfaction is the main drive of the business' success. Had went on to add that the company culture is among the main reasons BigRentz continues to grow so rapidly. When the team members are contented, they go a long way towards ensuring their suppliers and clients are happy.
As a leading company in online equipment rentals, BigRentz offers both long-term and short-term packages, and is the most reliable source of jobsite services, excavators, backhoes, forklifts, boom lifts, scissor lifts, and other equipment needed by small/multi-location businesses, stadiums, general contractors, home construction, and municipal projects. No single construction company can provide more equipment in as many locations as BigRentz. The workplace is filled with a young, vibrant energy, much like the employees. According to the human resources department, the average age of BigRentz employees is 32. To establish that the company is here to stay, Dallas says that they are looking to further enhance the construction industry with technology. He continues to add that this is a forty-billion dollar industry, and BigRentz is the most technologically-focused corporation out there.
5. Stevens Construction Inc – 3-Year growth rate: 120%
Stevens Construction is a commercial and health care construction management firm based in San Francisco. The company was recognized by Inc. 5000 as one of the most promising private companies in America, reporting a staggering 120% growth in revenue within the last three years. Stevens Construction Inc. was started in Fort Myers in 2003 by Mark Stevens, and has about 46 professional employees distributed throughout Orlando, Tampa, and Fort Myers. This represents a 21% growth since 2015. This growth has been particularly due to superior management, the ability to deliver quality projects on a budget, as well as the company's reputation of high ethical business practices. Their current projects include a resort-style outdoor amenity and clubhouse project in Orlando, a 19k square foot inclusion at Bonita Springs Utilities, and a 30k square foot medical office for Naples Community Hospital.