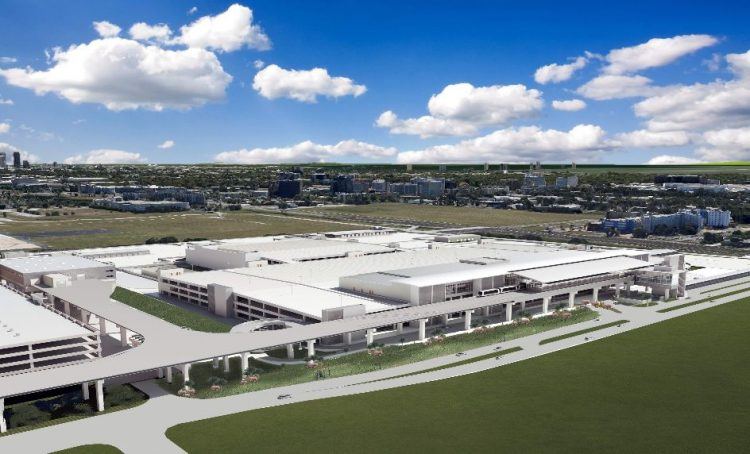 Many buildings in the United States undergo major renovations every day, but only some of them cost a billion dollars or more. Renovations can have a positive effect on any community since they can create jobs, promote gentrification, increase spending, and generate tax revenue. Renovations or remodels are a way to improve structures when they become damaged or outdated.
Any renovation usually requires the combination of a number of experts at their trades just like constructing a new building.
Great flexibility on the part of all of them is also generally required due to the fact that major issues can arise at any time during a renovation. The planning process for any renovation involves feedback from a number of parties from financial investors to designers, but that goes double for major projects that cost in excess of $1 billion.
Here are just a few pricey U.S. renovations, some already completed and others still upcoming:
1. Madison Square Garden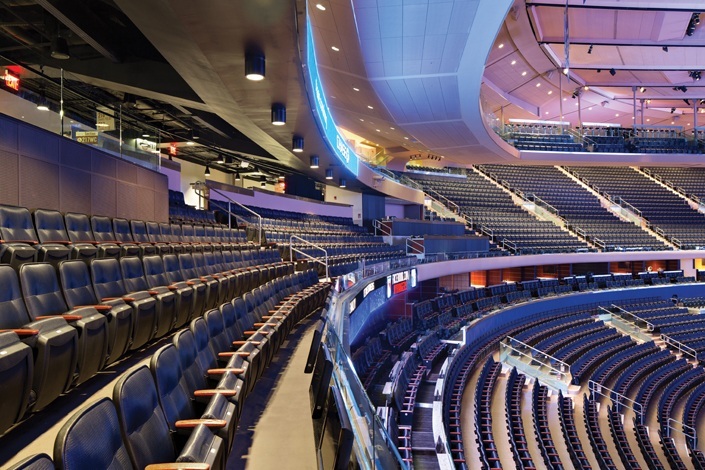 This old but very popular venue in New York required three years of construction and cost $1 billion for the renovations. The renovation included remodeling the Chase Square entrance on 8th Avenue, featuring not just one, but two ceiling-mounted video screens that are 600 square feet each. In addition, the renovation includes the GardenVision scoreboard, which is truly state-of-the-art, as well as a couple of what are called "Chase Bridges" that are on the 10th floor and are running parallel to and very high above the full event floor length.
Other upgrades include the renovated concourses, innovative food and suite options, and much more. The changes are expected to please not only fans but also team members who play there and performers who come to the Garden for shows.
2. Tampa International Airport
Although it's only half finished, this billion dollar renovation is really taking shape with huge pylons made of concrete jutting high in the air in addition to 1.4 miles of people-mover tracks. So far, more than ten new restaurants and retailers have already opened and include Gasparilla Bar, RumFish Grille, Hard Rock Cafe, and P.F. Chang's. Other changes will include a car rental facility that totals 2,600,000 square feet. So far, the public is definitely approving of the new features as the airport takes an old building and turns it into something totally new with upgraded escalators, and panels of sleek glass for replacing old brick facades, as well as all-new software for the entire airport, and much more.
3. Fontainebleau Miami Beach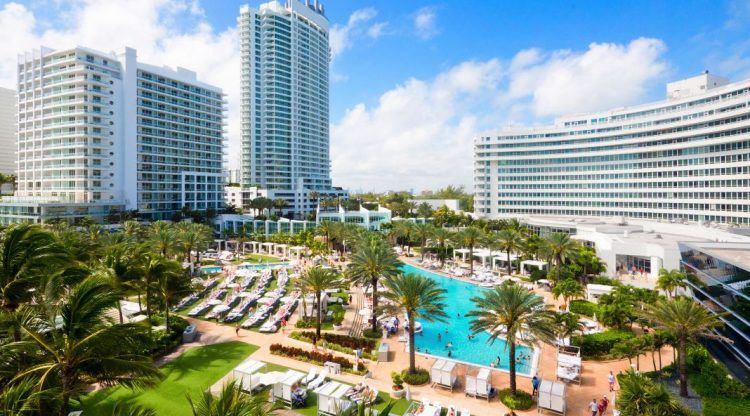 This iconic hotel's $1 billion in renovations and its 18-story tower expansion that includes 286 suites and some of the most amazing Atlantic Ocean views, has been very well received by discerning guests from all over the world. The renovation was completed in 2007 and features a new poolscape that offers both sophistication and excitement, as well as newly refurbished suites that are elegantly furnished and range from 550 square feet to 1,742 squares feet. The completed renovation includes 11 lounges and restaurants, 1,504 rooms, a world-class spa totaling 40,000 square feet, 107,000 square feet of space in 58 meeting rooms, and 51,000 square feet of outdoor function space.
4. LAX Delta Airlines Terminal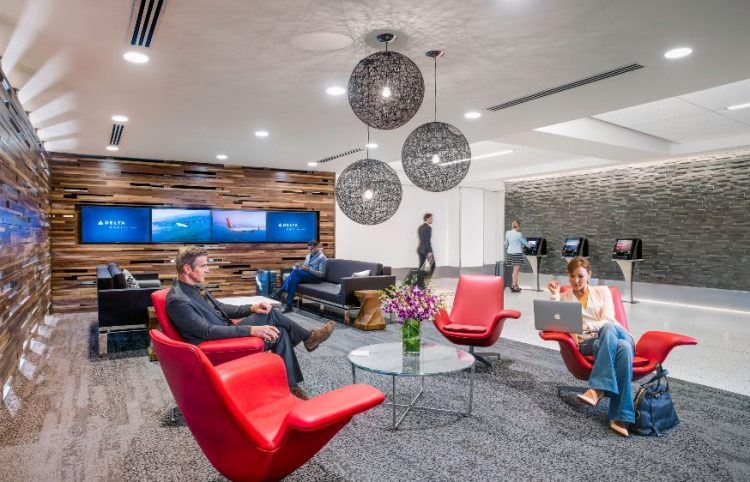 Delta didn't quite spend a billion dollars on their renovation, but they did spend $229,000,000, most of which was provided by the airport authority. And, let's face it, any improvements at LAX are always welcome by travelers. And, although a quarter of a billion doesn't buy all that much in California, it did effectively add Delta's very first check-in lounge that is private and they call it Delta ONE. It includes a modern lounge, dedicated curbside entrance, personalized luggage check, a refreshment bar, and all in a high-design atmosphere. The total renovation took three years and was a complete terminal-wide refurbishment.
5. Empire State Building
This well-known New York City skyscraper received a major $550 million sustainability retrofit in 2009. So, even though it's "only" half a billion, it still seemed noteworthy. The renovation was done by a remodeling contractor called W&H Properties. Not only did they refurbish all 6,000+ windows, making them more energy efficient; but they also performed renovations in the art deco lobby, as well as remodeling the observatory. In addition, the entire building now has the best in state-of-the-art technology.
6. Grand Central Station in New York City
This very prominent NYC building was remodeled over a four year period between 1994 and 1998. The renovation cost almost $100 million. The main concourse ceiling, as well as several other areas, were refurbished, including one of the staircases, numerous pedestrian ramps, and storefronts and other retail spaces.
7. The Pentagon in Arlington, VA
It had to be remodeled following the attacks on 9/11. In fact, 15,000+ cubic feet of stone had to be added and that cost $700 million. This has made the Pentagon the largest office building in the world, as well as one of the priciest building remodel jobs in the history of the U.S.
8. Department of State, Washington D.C.
This building underwent a remodel starting back in 1956 for the purpose of making more room for the expansion of their services and to hold more employees. The renovation added 1,040,000 square feet­, making it four times bigger than the initial building. Developers annexed four square blocks and built eight new floors. The cost was around $52,720,000 which in today's dollars would be quite substantial.  It was completed in 1961 and turned out to be one of the largest projects of that particular time in U.S. history.
9. The Brady Theater in Tulsa, OK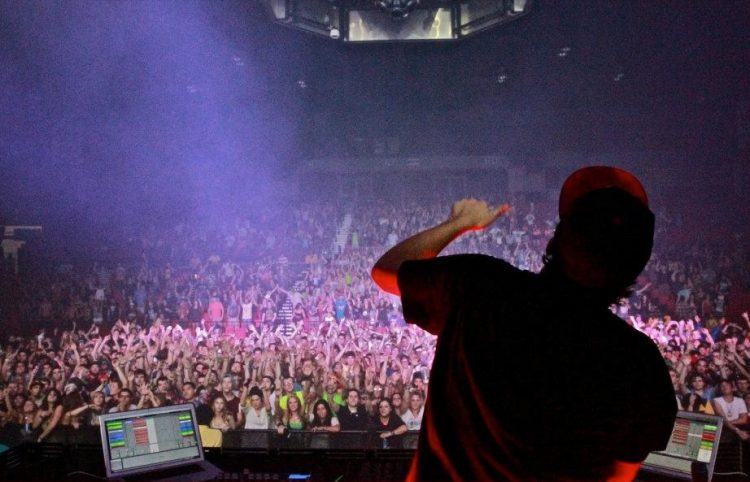 As one of the region's most historic buildings, this theater was built in 1914 and is a center for the performing arts. It was later remodeled in both 1930 and 1952 for the purpose of increasing the viewing areas. A world-famous architect by the name of Bruce Goff was hired in 1930 for that particular renovation, but he worked mainly on the interior. The main structure was expanded in 1952 when they added two new lobbies. At $22 million, it's considered to be one of the most costly renovations in history.
10. Javits Center in Manhattan
Governor Cuomo has recently announced a $1 billion Javits Center expansion. Ever since its opening in 1986, everyone from hotel operators to exhibitors had been complaining that the center was just too small and difficult to navigate. In addition, it seemed to always be damp due to a roof that leaked. Now, Gov. Andrew M. Cuomo has unveiled the expansion plans that will be effective at creating better than a million square feet of new event space, as well as the biggest ballroom in the city.
When completed, the six-block center will run from 34th Street to 40th Street and will also include new exhibition halls, outdoor convention space, and meeting rooms. Other planned projects for NY totaling in the tens of billions announced by Gov. Cuomo include a Hudson River tunnel, new airports, new bridges and roads in upstate New York, as well as the remaking of Penn Station.