Have you ever wondered what people say about your house when they leave? First impressions matter a lot, and the first thing most people notice when entering a home is the area rug. Most people who invest in area rugs prefer going for the cheaper, lower quality carpets in the market. Their assumption is that area rugs are usually designed to be used in high traffic areas, making them very susceptible to wear and tear.
Carpets have a long history in the house, and have even inspired music, art, and literature. Since its inception in Turkey and Mongolia by the nomads, area rug making has metamorphosed into an art that has stood the test of time over and over again. Today, you can find extremely durable area rugs that can survive high traffic areas for many years to come.
Below, we look at 10 types of area rugs you should consider:
1. Hand-Knotted Rugs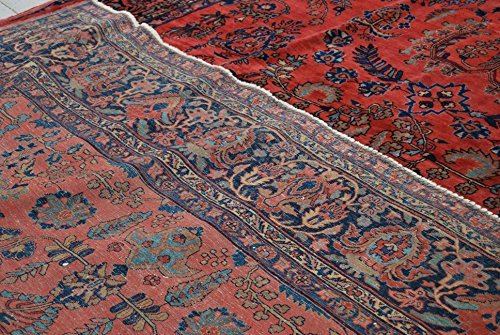 These types of area rugs are handcrafted by a skilled weaver knot by knot, and are usually very expensive. The final product can take a long time to complete, depending on the number of knots in each sq. inch. For instance, a 9X12 area rug can take up more than year to weave completely. The main materials used to create a hand-knotted area rug are cotton, silk, and wool. South Korean and New Zealand wools are frequently combined with local wools due to their high lanolin content, which adds strength, sheen, and suppleness.
Hand-knotted rugs can tolerate high traffic and can last up to twenty years. High traffic areas include the entryway, family room, and hallways, while examples of medium traffic areas are your home office and dining room. Low traffic areas include formal living room and bedrooms.
2. Hand-Tufted Rugs
The main feature of hand-tufted rugs is high quality wool, leading to a finished product that closely resembles a hand-knotted rug. However, a hand-tufted is different from a hand-knotted rug in that the former is made without tying knots. Additionally, designing a hand-tufted rug does not take as much time, which greatly reduces the cost. Hand-tufted rugs can also tolerate high traffic, lasting up between 12 and 20 years.
3. Cotton Rugs and Braided Rugs
American settlers were the first people to make braided rugs as a way to add warmth and color in log homes at a cheaper cost. They were originally made with cotton strips, but there are chenille and wool versions today. These types of area rugs are more common in country style home designs, particularly in family rooms, porches, and kitchens that need an informal appearance.
4. Hand-Hooked Rugs
Most people would shy away from second-grade electronics made in China, but you have to hand it to them when it comes to weaving, in this case the hand-hooked rugs. These rugs don't have a pile but rather knots or small bumps protruding from the surface resembling a needlepoint. The knots that hold the weave together are replaced with a latex backing. A more detailed but time consuming version of hooking, called petite point, makes the area rug look like fine stitching but at a higher price. Hand-hooked area rugs can tolerate medium traffic, and can last up to fifteen years.
5. Flat-woven Rugs: Kilim and Dhurrie Rugs
These types of rugs do not have pile and are normally made from synthetic, animal, or plant materials. The two most popular types of flat-woven area rugs are kilim and dhurrie, which can either be machine-made or hand woven. They are usually made in India, with the primary materials being cotton or wool. Authentic kilims are only made with wool, and are imported from Egypt, China, and Turkey.
6. Machine-made Rugs
Also known as power-loomed rugs, these area rugs are usually designed on machine-run Wilton looms. They are mainly manufactured in Europe, particularly Belgium, using the same fine wool material associated with hand-knotted area rugs. Unlike Wilton Woven rugs, synthetic area rugs are made using synthetic fibers like polypropylene, nylon, and rayon blends. The rugs come with a latex backing, which is sprayed over the material, and are made all over the globe. Synthetic rugs are normally very long-lasting, and can work well in high traffic areas. Machine made rugs can last between 12 and 20 years of high traffic use.
7. Natural Fiber Rugs
Natural fiber area rugs are flat-woven and usable on both sides. Rather than using cotton or wool, designers take plant based fibers like sisal, coir, and bamboo and wove them tightly together to create a rug. In the past, these area rugs were used in entryways or generally outdoors. Today, they can be found in bedrooms and family rooms where they produce a casual feel and appearance. For more decorating options, natural fibers are often bleached or blended with dye. The quandary is that these types of area rugs tend to fade to their natural color.
8. Flokati Rugs
Manufactured in Greek, these kind of area rugs use pure New Zealand wool, which is hand-woven on a loom using an ancient weaving process. Flokati rugs can be traced back to the 5th century. Today, manufacturers are required by the Greek law to wash all Flokati rugs in the Pindus Mountains waterfalls for about 40 hours. Tradition dictates that detergent should not be used, relying on the high pressure of the waterfalls to cleanse the material. This causes the back of the wool to shrink and make the pile thicker, leading to a thick and soft fluff. Once the washing part is complete, Flokati rugs are aired in the sun to dry.
9. Baluch Rugs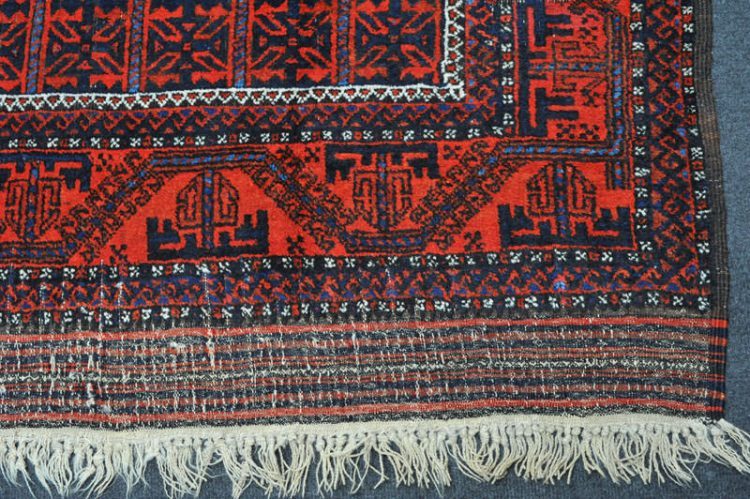 As the name suggests, Baluch rugs are hand-woven by nomadic Baluch tribes from the southern side of Iran. These people are known to be simple and very kind. They design the rugs primarily to express themselves, following a 2500 year-old Persian tradition. Colors are typically a rich burgundy with some ivory and navy. They often come with a prayer symbol or random pattern. Baluch Persian rugs are unique and there are no duplicates anywhere.
10. Oriental Rugs
Oriental rugs are always associated with wealth and tend to be quite expensive. Given that they always maintain they value, sometimes even increasing, oriental rugs can be considered a great investment. Most are hand-woven, with silk oriental area rugs often incorporating real gold threads to add value to the carpet. There are lesser expensive wool versions, which are still a good investment.