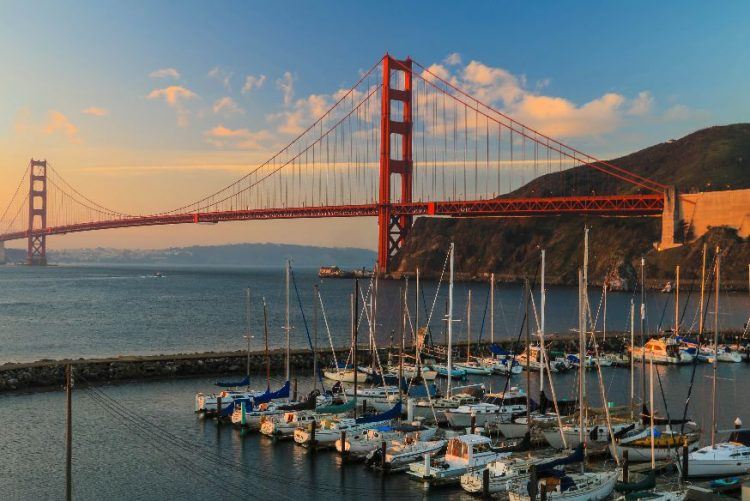 San Francisco has more than earned its reputation as one of the most famous cities in the United States. After all, it boasts a beautiful landscape that is situated on the coast of the Pacific Ocean, which combines with a hospitable climate to create a warm and welcoming atmosphere throughout the city. Better still, it has a rich history that is second to none in the United States, meaning that it is filled with all of the attractions that a visitor could ask for. Summed up, San Francisco is not just an excellent destination of choice for interested individuals, but also comes with more than enough attractions to keep them occupied for week after fun-filled week.
Here are 10 touristy things to do in San Francisco
1. Golden Gate Bridge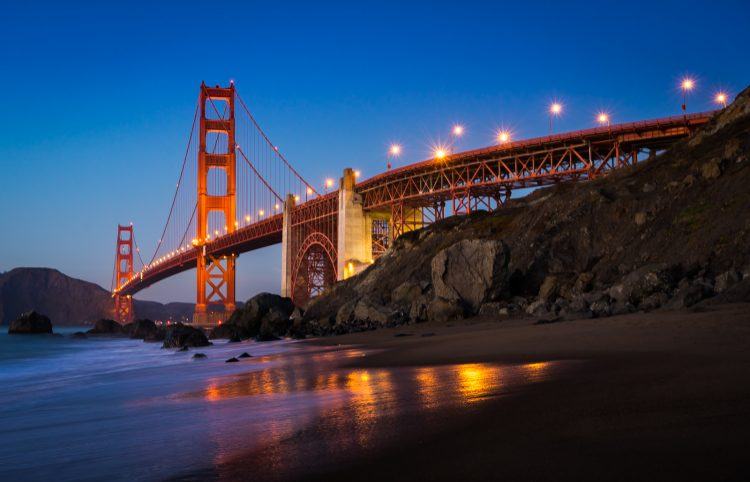 The Golden Gate Bridge is the single most iconic symbol of the city of San Francisco. As a result, it is a must-see site for all visitors, regardless of their interests as well as regardless of their circumstances. Naturally, there are a number of ways to see the Golden Gate Bridge, with examples ranging from either biking or walking across it to driving across it while ensconced in either a car or a bus. Bear in mind that the Golden Gate Bridge charges a toll that ranges between $7.50 and $52.50 depending on the number of axles on the vehicle, while there can be other fees as well.
2. Alcatraz
Alcatraz's main claim to fame lies in the fact that it was once used to house some of the most famous criminals in the United States. However, it should be noted that the island is also home to features such as a lighthouse as well as a wide range of both interesting fauna and flora. Nowadays, interested individuals can experience Alcatraz in style by taking a paid tour, which will cost somewhere between $20.50 and $85 depending on the tour as well as the age of the tour participant.
3. Fisherman's Wharf
Like its name suggests, Fisherman's Wharf is a part of San Francisco that is situated on its beautiful waterfront. While there are still some fishing boats that operate out of its facilities, its primary appeal lies in its numerous restaurants, retailers, and other entertainment, many of which can be considered world-class by any objective measure. As a result, it is the perfect place for someone who wants to splurge a little while they are vacationing.
4. Chinatown
There are numerous Chinatowns that can be found throughout both Canada and the United States, but none of them can compare to the Chinatown found in the city of San Francisco, which is the single biggest one of its kind outside of East Asia. Naturally, it can also boast of a wide selection of retailers, restaurants, and other entertainments, which in turn, mean a wide range of chances for interested individuals to spend and spend until they are satisfied.
5. California Academy of Sciences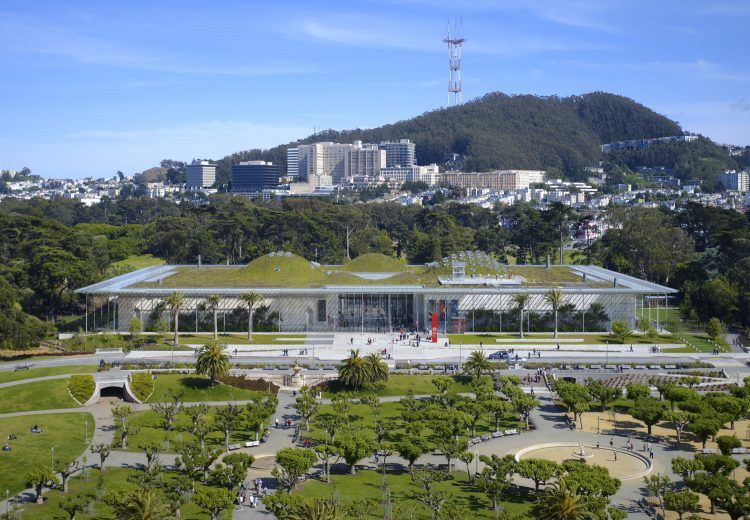 The California Academy of Sciences is known for its interesting architecture, which can be seen in what is called a living roof that has been covered in native plants as well as geographical features to accommodate their growth. However, its exhibits are even more fascinating, with examples ranging from the coral reef in the Steinhart Aquarium to the fossilized skeleton of a T-rex in the Kimball Natural History Museum. Admission is set at $34.95 for adults and a little less for others.
6. De Young Fine Arts Museum of San Francisco
Another museum to check out is the De Young Fine Arts Museum of San Francisco, which hosts an excellent collection for the viewing pleasure of art lovers. Naturally, it boasts numerous examples of contemporary North American art, but it also has more than its fair share of artworks from both older cultures and other modern cultures alike. Tickets start at $15 for adults, but some attractions can come with other fees.
7. Golden Gate National Recreational Area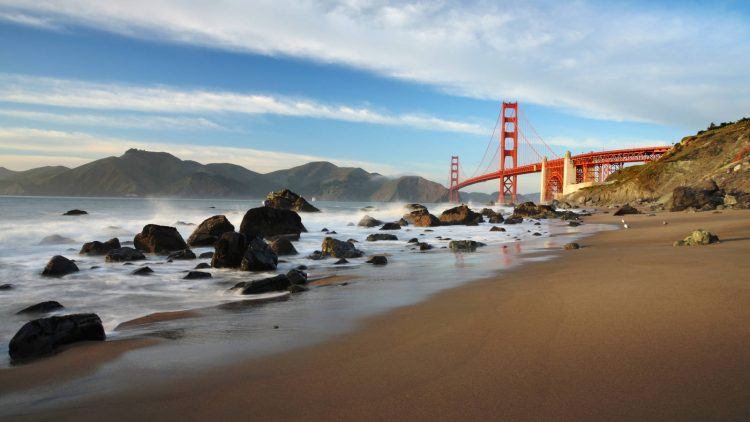 Despite its name, the Golden Gate National Recreational Area is actually located across the Golden Gate Bridge from the downtown district of San Francisco. Trails, picnic tables, and public stretches of beach are available to those who want them, but people who are interested in more energetic activities are also capable of engaging in those as well so long as they make sure to bring the right equipment.
8. Ghirardelli Square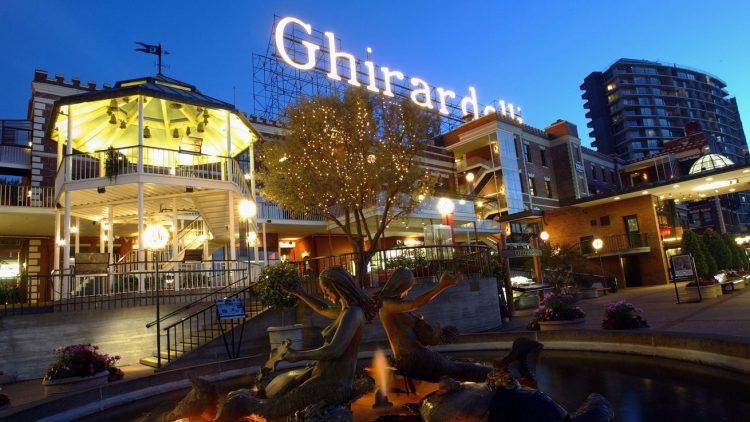 Ghirardelli Square is a project designed to give new purpose to old factory buildings that had become useless for their original purposes. In this, it has succeeded remarkably well, seeing as how its amenities provide plenty of opportunities to have some fun for interested individuals. All while enjoying charming architecture of red brick, which make for a pleasing contrast with their surroundings.
9. Napa Valley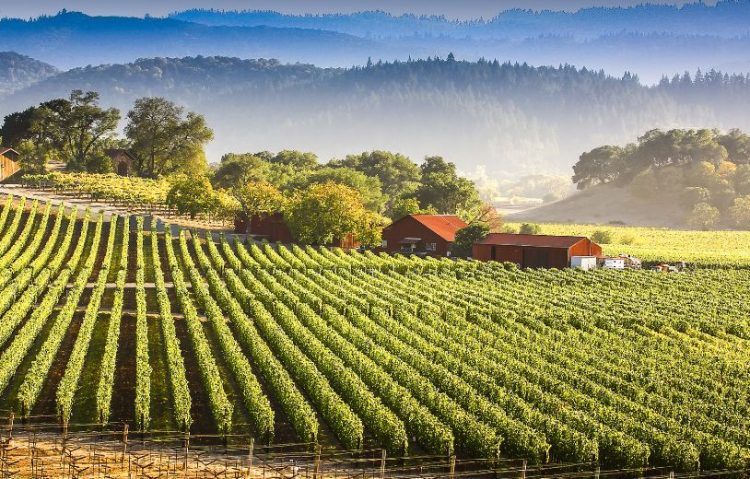 Situated to the north of San Francisco, Napa Valley is one of the finest wine-making regions in the United States, not least because of how it benefits from a drier climate than the coastal regions. While its landscape is pleasing to the senses, its main attractions are the vineyards, which provide wine lovers with plenty of chances to sample what is available as well as plenty of choices to pick up a bottle or two for their leisure-time enjoyment. As a result, visitors to Napa Valley should be prepared to spend, particularly if they are searching for new favorites.
10. Exploratorium
Technically, the Exploratorium is aimed at families with young children, but it is interesting to note that adults have been known to comment favorably about its exhibits as well. After all, learning more about science is something that anyone can enjoy in their spare time. General admission for adults is set at $29.95, while general admission for children between the ages of 4 and 12 is set at $19.95.
References:
1. http://goldengatetransit.org/
2. http://www.alcatrazcruises.com/
3. http://www.fishermanswharf.org/
4. http://www.sanfranciscochinatown.com/
5. http://www.calacademy.org/
6. http://www.famsf.org/
7. https://www.nps.gov/goga/index.htm
8. http://www.ghirardellisq.com/
9. http://www.napavalley.com/
10. http://www.exploratorium.edu/