Colorado Springs, Colorado sits at the bottom of the Rocky Mountains on the eastern side near Pikes Peak. The elevation there is 6,035 ft. and there are numerous nearby hiking trails leading up to the Pike National Forest and the summit above at 14,114 ft. The population of Colorado Springs was 439,886 at the time of the 2013 census.
Both locals and visitors alike love Colorado Springs for its beautiful weather and magnificent scenery. And, although it's only the second largest city in the state of Colorado, it has captured the hearts of all who have visited because of the sheer number of amazing attractions available there. The spectacular beauty and wealth of fascinating museums, family attractions and natural landmarks keep them coming back year after year. From zoos to balloon festivals, and hiking trails to the ever-popular Garden of the Gods, no one in the family will ever be bored or uninspired when visiting Colorado Springs.
And, there's no shortage of hotels in the area either. You'll find a number of local hotels like the beautiful Broadmoor, the cozy Homewood Suites by Hilton, and the low-priced Stagecoach, all waiting to welcome you to this picturesque town. Prices run from an average of $161 per night for a 3-star hotel to $1,210 for the amazing 5-star hotels. You'll also find an excellent selection of restaurants, from casual sidewalk cafes to high-end sophisticated dining. They all offer both great food and plenty of fun.
Here are a few of the amazing attractions in Colorado Springs to consider for your next visit:
1. Cheyenne Mountain Zoo
From peacocks to sloths and everything in-between, the Cheyenne Mountain Zoo is undoubtedly one of the best zoo experiences you could possibly find anywhere. The view from the zoo overlooking the town of Colorado Springs is as unforgettable as the wealth of animals in this zoo itself. This is an experience that's as fun for adults as it is for the kids. That makes this a can't-miss attraction on any trip to Colorado Springs. It's located at 4250 Cheyenne Mountain Zoo Rd., is open from 9:00 am to 5:00 pm and prices range from a low of $10.75 for kids to a high on peak days of $24.75 for adults. This is the only mountain zoo in the country and it houses more than 180 different species and a total of 950 animals. Many of them you can hand-feed, which is an amazing experience, especially for kids.
2. Garden of the Gods Foothills Jeep Tour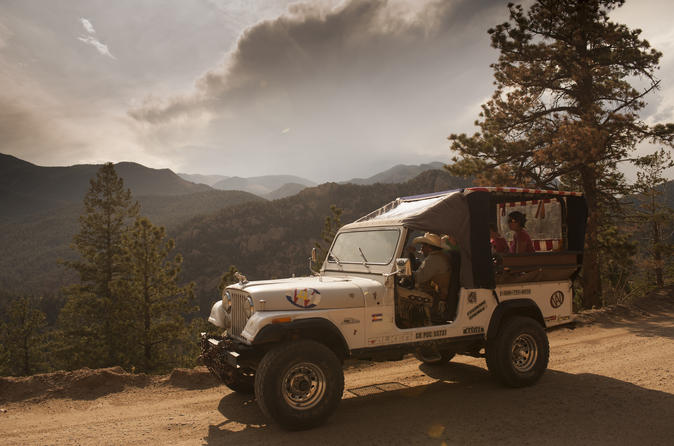 This ever-popular tour of the foothills is a great way for highlighting Colorado Springs' best-known landmarks. They include the Garden of the Gods and Pike's Peak. With knowledgeable guides, you won't miss a single bit of Colorado's gorgeous scenery and fascinating history. The tour stops at the Shortline Railroad and tunnels, Helen Hunt Falls, Manitou Springs, and Old Colorado City, just to name a few of the sights on the tour. The tour departs at 9am, includes bottled water and snacks, and the price is $80 per person.
3. Glen Eyrie Castle
If you're a fan of castles, this one's beauty will truly astound you. It includes authentic decor and rooms that are fit for royalty in their beauty. Breakfast is served on the spacious picturesque patio weather permitting. From the gorgeous manicured grounds to the interior and exterior opulence that is beyond compare, you'll be glad that you took the time to see this amazing castle that can only be described as awesome.
4. Western Museum of Mining and Industry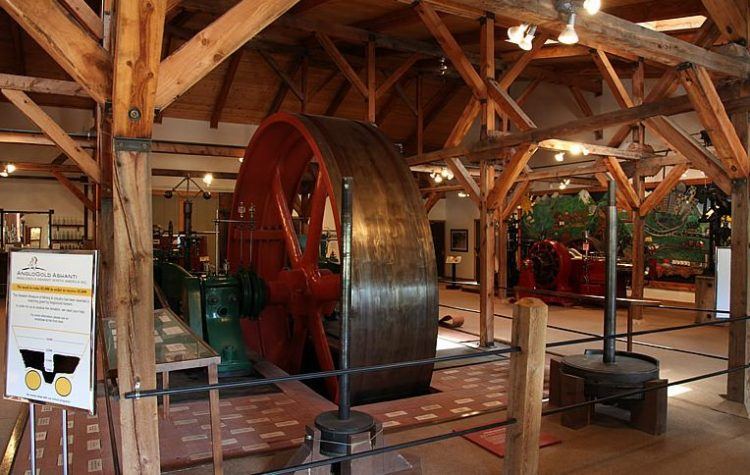 Founded in 1970, the Western Museum of Mining and Industry was designed for educating visitors regarding the history of mining in the American West and its continuing contributions to the area and the economy. It's located at 225 North Gate Boulevard and is a must-see destination for visitors who are fascinated by historical sites. This museum helps kids and adults alike to understand how exhausting and difficult the job of a miner was back in the day. It's inexpensive and well worth the visit.
5. Colorado Springs Philharmonic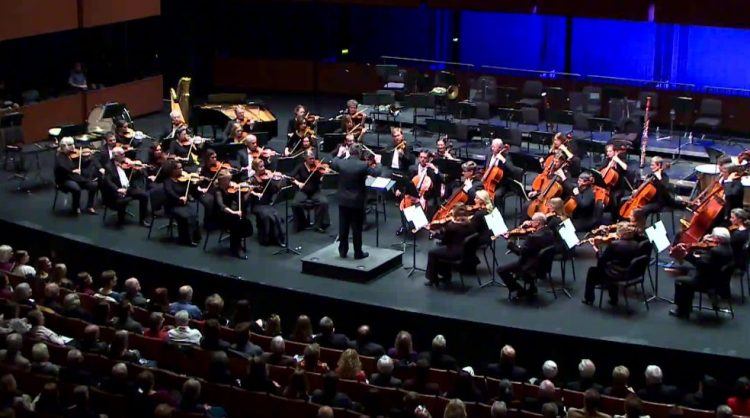 From Beethoven's 9th to "The Nutcracker Ballet" to "Jersey Boys", this is a musical experience to rival that of many bigger cities like Boston and the Boston Pops. Check the schedule while you're in Colorado Springs and take a break to enjoy some music that you can take with you in your heart after you have to head back home. Prices vary by performance.
6. Pro Rodeo Hall of Fame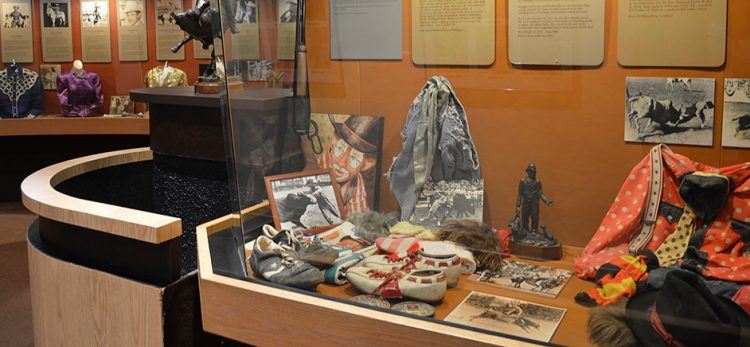 The Pro Rodeo Hall of Fame and Museum of the American Cowboy is a great way of educating visitors regarding rodeo's history, and how it has been impacting Western American culture for many years now. The Hall of Fame also offers an insight into well-known rodeo figures from the past, while also inspiring would-be cowboys and cowgirls of the future.
7. Broadmoor Soaring Adventure Zip-Line Tour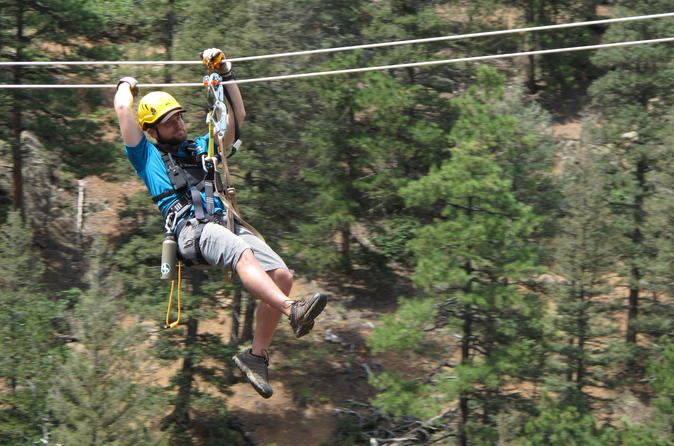 Nothing can compare to experiencing the beauty of nature and the rush of adrenaline on this three-hour zip line tour. You can enjoy feeling the wind in your hair while you're riding the unique woods course featuring five zip lines that range from 250 ft. to 1800 ft. Prices start at $135.00 and they even offer a low price guarantee. Choose departures in the a.m. or p.m.
8. Colorado Springs Sunrise Balloon Ride
This scenic balloon ride at sunrise is one of those once-in-a-lifetime experiences that you'll never forget. It includes a champagne breakfast and you can rest assured that your balloon will be piloted by a highly professional and qualified pilot. Prices start at $249 and you'll enjoy every minute of this experience.
9. Colorado Springs Rodeo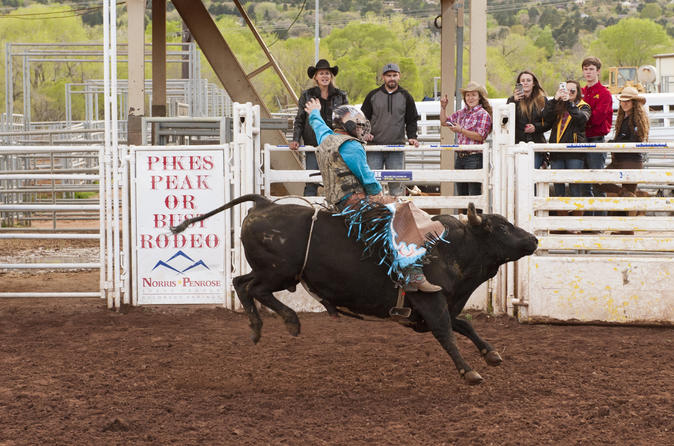 This is not only an excellent value but a great choice of venues for the entire family. It includes a buffet dinner and pricing starts at $34. Channel your inner cowboy and have some great All-American fun.
10. Red Rock Open Space Photo Tours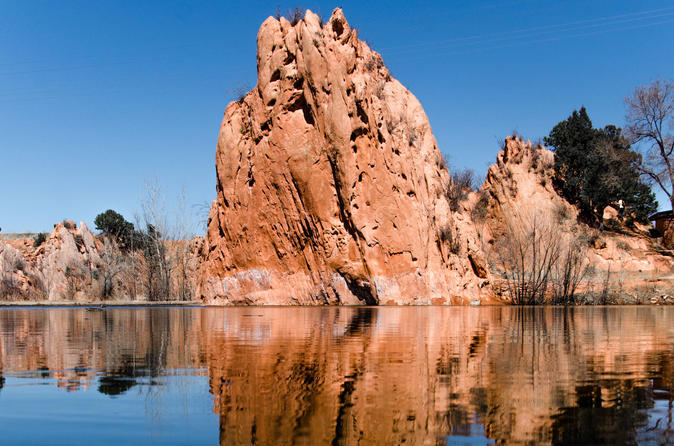 If you're a fan of taking amazing photos, this photo tour is for you. If it's time for enjoying a peaceful day away from crowds and over-stimulation, you'll love this tour and all of its close encounters with the local wildlife. Prices start at $69 and are well worth it to get memorable photos to take with you and enjoy for the rest of your life.
Links:
http://www.cmzoo.org/
http://www.gardenofgods.com/
https://www.gleneyrie.org/
http://www.wmmi.org/
http://csphilharmonic.org/
http://www.prorodeohalloffame.com/
http://www.sevenfalls.com/broadmoor-soaring-adventure/
http://www.coloradoballoonrides.com/_index.html
http://www.cosrodeo.com/
http://redrockcanyonopenspace.org/