New York is the city that never sleeps, and for good reason: there's just so much to do! There are the historic landmarks like the Statue of Liberty and Central Park. There are the lights of Times Square and the excitement of Broadway Theater. There are lots of great restaurants with all sorts of great food. There are bus tours and boat tours, subways and ferries, and if you're brave, you can hop in a taxi and feel like a local. And of course, there are museums — lots of museums.
Almost 100 museums in all can be found in New York's five boroughs, and every one has incredible things to see and an inspiring educational atmosphere. Even if you live in New York City, visiting every one of those museums would take a while; you'd spend almost a year if you went to two every weekend. Most visitors to the city want to spend their time visiting the best of what New York has to offer, and they're eager to know which museums are the most worthwhile.
It's a tough call, for sure, but we've narrowed it down for you. Here are the top ten museums in New York.
Solomon R. Guggenheim Museum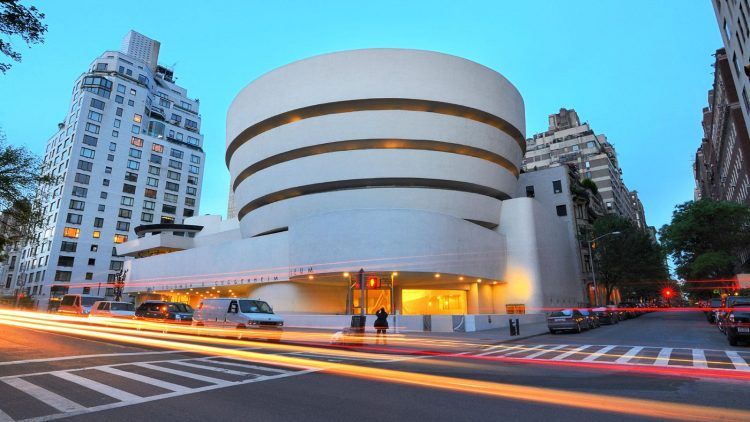 Featuring Impressionist, Post-Impressionist, Conceptual, Surrealist, early Modern, and contemporary art, the Guggenheim has a calendar of rotating exhibitions, so it's never the same show twice. But some say that the most incredible art is the building itself. Situated on Fifth Avenue across from Central Park, the spiraling Frank Lloyd Wright structure is positively iconic.
American Museum of Natural History
Located in the heart of the Upper West Side, the American Museum of Natural History has been featured in movies like Night at the Museum and in novels like The Catcher in the Rye, but it's most well known for its evergreen collection of fossils, skeletons, and all sorts of artifacts. The 45 exhibition halls are vast: you can easily spend a full day here and not see everything. Plus, the Hayden Planetarium is part of the museum, and it offers some of the most incredible star shows you'll find anywhere.
Metropolitan Museum of Art
The Met is the largest art museum in the world; its collections are enormous and comprehensive, and all media are represented. Whether you're interested in ancient Egyptian sculpture or Modernist painting, you'll find it here, along with art and cultural artifacts from around the world. The main building is in Central Park on the Upper East Side, but if you head up to Washington Heights, you can visit the Cloisters, a French monastery that houses its collection of medieval art.
Museum of Modern Art
The spacious Museum of Modern Art is home to one of the largest collections of Modern art in the world. Painting, sculpture, photography, illustrations, architecture, electronic media, film, and much more can be found under its roof. Selections from the museum's permanent collection are always on display, and new exhibitions are installed on a regular basis throughout the year. It's a must-see for fans of 20th Century art.
New York Historical Society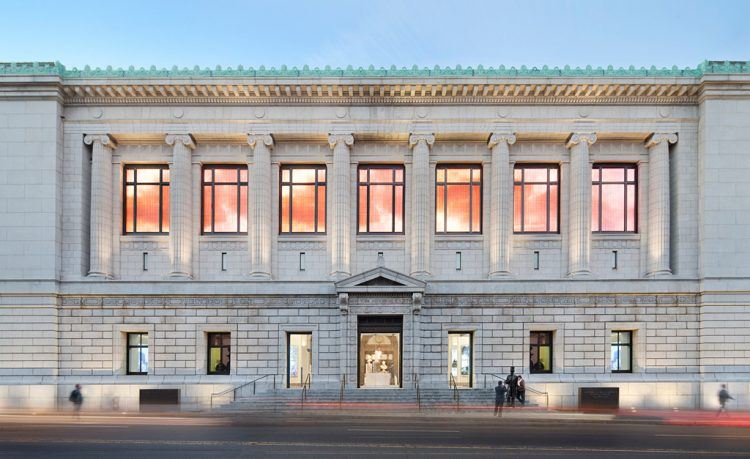 Of all the museums in New York City, the New York Historical Society was the first. Its collection includes an incredible array of paintings, plus Tiffany glass, artifacts from the city's history, decorative items, and much more. Rotating new exhibits keep the galleries fresh, and the lower level is especially for kids, with an interactive exhibit on the founding fathers and the history of America.
Museum of the Moving Image
Take the R, M, N, or Q train to Astoria, Queens and check out this lesser known gem. The Museum of the Moving Image traces the history of animation, television, film, and digital media. There are permanent and rotating exhibitions, a regular schedule of film screenings, frequent live events, and much more. Even if you're not a hardcore film buff, you'll find something new and inspiring in this gorgeous space.
New York Transit Museum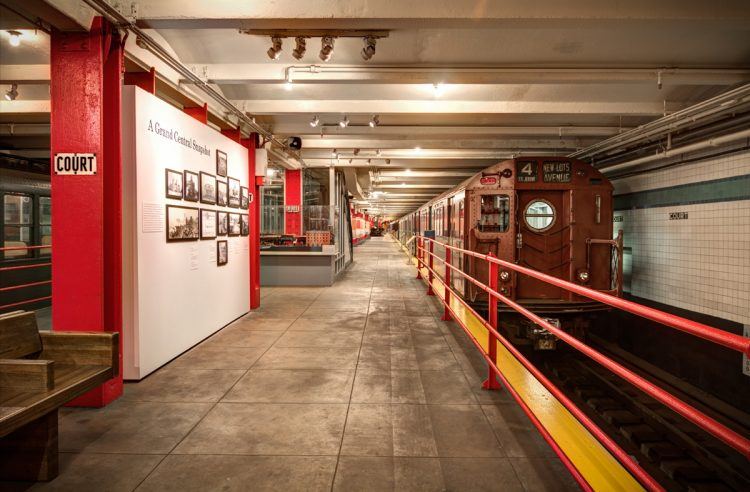 How did New York's legendary subway system get built? Why does it stop in some places and not others? Who determined the city's bus routes? You'll find answers to these questions and more at the New York Transit Museum. Located in Brooklyn in the no longer used Court Street subway station, the museum has vintage subway cars and turnstiles, all sorts of signage and equipment, and various other artifacts that tell the history of public transportation in the Big Apple.
Intrepid Sea, Air & Space Museum
Even if you're not a fan of military and maritime history and planes, you'll still be amazed at what you'll find aboard the USS Intrepid. In addition to the aircraft carrier in which the museum is housed, there's a supersonic recon plane, a Concorde, and even the Space Shuttle Enterprise, among other impressive planes and ships on display. While it's open year round, the mostly outdoor nature of the Intrepid makes it a perfect destination on a warm and sunny day.
Museum of the City of New York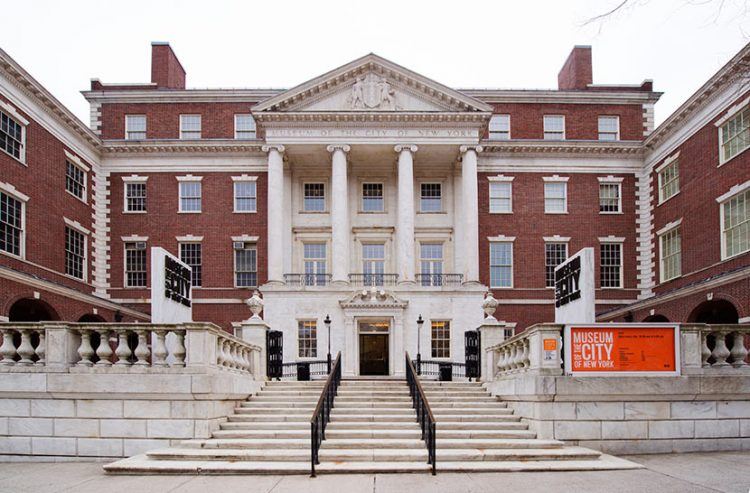 If you want to delve further into the nuances of New York City history, there's no better place to visit than the Museum of the City of New York. With exhibitions on everything from culture to infrastructure to the people who make the city great, the museum provides a unique look at what makes the Big Apple hum. The permanent collection includes paintings, photographs, furniture, and all manner of paraphernalia. Even if you love New York, a visit to the museum will leave you with a newfound understanding and appreciation for why it's such an extraordinary place.
National September 11 Memorial & Museum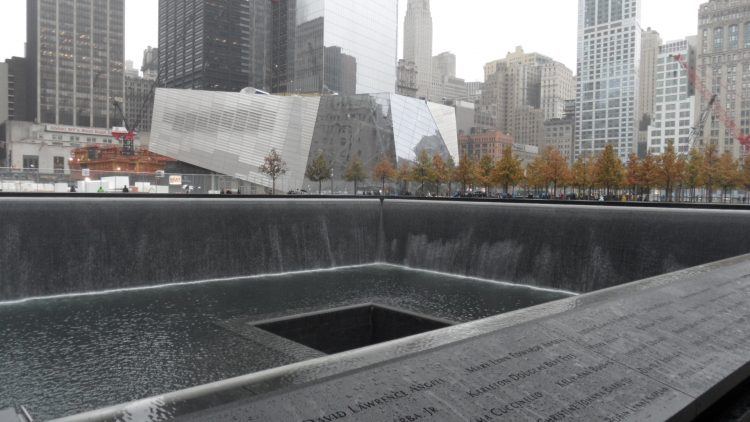 It's a solemn place, for sure, but a visit to the National September 11 Memorial & Museum will renew your pride in America and her ability to triumph in the face of adversity. The collection includes architectural artifacts, photographs and news clippings, memorabilia and personal effects, stories of survivors, and so much more. If you have the better part of a day to do so, spend some quiet time in the underground space; if you're short on time, visit the outdoor pools, which are located on the exact spots where the two towers once stood.