Museums tend to be on the 'to do lists' of all tourists no matter where they visit. All cities have great museums on offer and especially if you go to experience the culture of a place, visiting a museum is a good way of finding out more. Some places will want to show off their 'science' and museums are also a good way of discovering more about this as well. When you visit Miami, a tour of museums might not be at the forefront of your mind. Most people visit Miami for the sun, the beaches and perhaps the amazing food.
However, it does have a rich culture and there are some great museums on offer that you should really consider visiting. This list will hopefully encourage you to look into it more and to consider visiting some museums when you are out there. The list looks at ten of the best museums, no matter what your interests are. There should hopefully be something here that you might find of interest.
Wings Over Miami
Anybody who is interested in aviation or the history or mechanics of flying should visit this fantastic museum. It preserves and restores all sorts of vintage aircraft and staff are on hand to explain to visitors how restoration took place and how the machines themselves work. The aircraft include numerous military planes as well as civilian aircraft. Young and old alike are transfixed by the machinery and the best thing is that the exhibits change regularly over time and so you can visit multiple times and have a different experience each time.
The museum even holds special event days such as the Memorial Day Extravaganza and the RC Model Show. This is a particularly enjoyable time to visit although you should be aware that the museum will be much busier at these times for obvious reasoning. Once you have been through the museum you could take a souvenir home from the museum gift shop.
Patricia and Phillip Frost Museum of Science
This museum was formerly known as the Miami Museum of Science but was renamed in 2011, following a substantial donation from Miami based Phillip Frost. The museum is currently undergoing transformation works and will be reopened in 2017. It will be even more impressive than its predecessor building which had many hands-on and interactive exhibits for children and adults to grapple with.
The new museum will have a 500,000 gallon multi level Gulf Stream aquarium showing how the Atlantic Gulf Stream works and it will also have an amazing roof space which will be used for events and feature an 'exploration center'. Other great things to go and see will include a River of Grass, a special exhibition gallery and a new state of the art planetarium. It is sure to be an amazing place and somewhere that will hopefully inspire the future scientists in the country, just as the previous building did.
The Bass Museum of Art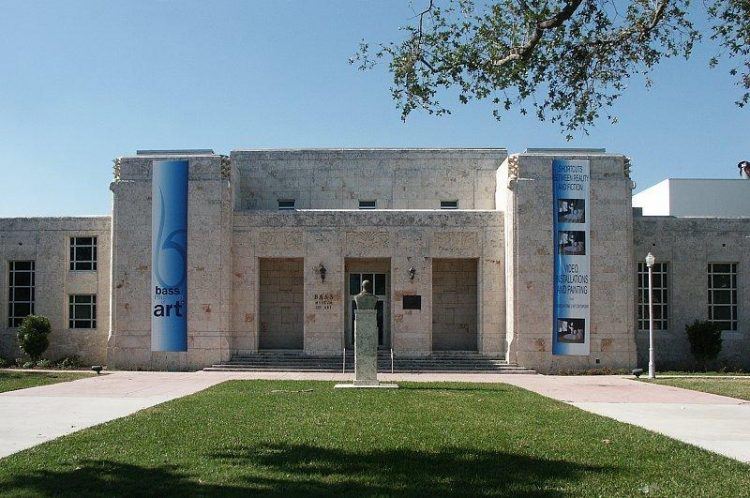 First opened in 2964 in South Beach, this museum has grown to be a staple popular attraction for both locals and tourists to Miami. It can be found right on the waterfront and boasts a fantastic collection of Baroque and Renaissance artwork, to rival many European galleries. It started with a significant collection from a single donor and has grown ever since. It now has a number of exhibitions which change through the seasons and feature mostly international contemporary artworks. The museum also makes a special effort to focus on and carry out community based projects that reach out to disadvantaged groups and members of the community. They carry out classes and workshops for people interested and 'art camps' for children. The museum is currently closed but will reopen in spring 2017.
Gold Coast Railroad Museum
Many people will have a basic knowledge of how important the railroad was for the United States as it pushed west across the continent. This special museum pays testimony to the people who built it and acts as a homage to rail. The museum houses more than 40 historical railroad cars, including those menat for passengers and freight, as well as steam and diesel based locomotives. The first Presidential car, the Ferdinand Magellan, built in 1928, is also in the museum. On the first Saturday of each month there is free entry to the museum which is very popular but it is worth going throughout the year. There are also lots of special events, many for children, which are worth looking out for, These include the Polar Express event in December each year.
Jewish Museum of Florida
Located in two buildings connected by a bistro, this unique museum shows the settlement of Jews in Florida wince 1763. It carries out a lot of public outreach work and offers a poignant look at the Jewish history of the United States, in a local context. There are guided tours available at the museum and they also organize for Jewish authors to come and give talks and readings of their books.
Museum of Contemporary Art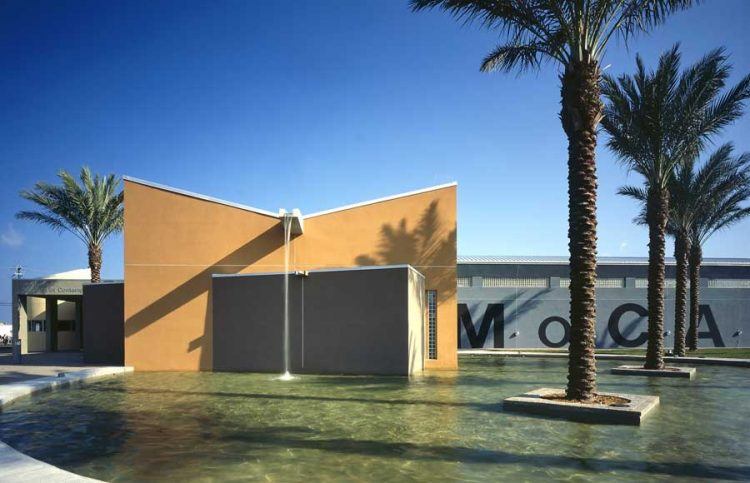 Located in the north of the city, the Museum of Contemporary Art was first opened in 1996. It is a huge space of 23,000 square feet and there is usually more than 400 permanent installations on display. There are also between eight and ten exhibits which change over time and a number of special programs, such as a jazz concert series which is held on the last Friday of each month.
The Frost Art Museum
This museum has grown from small beginning sand now attracts more than 40,000 visitors annually. It is a huge 46,000 square foot exhibition space and focuses on a range of different areas. Its exhibits include African art, photography, 1960s and 1970s printmaking and a growing number of objects from the Caribbean and Latin America. There is also a sculpture garden in the outdoors part of the museum, which is available at all hours.
The Lowe Art Museum
Part of the University of Miami, this museum houses works of art from the Italian Renaissance, Baroque and the Spanish old masters. It also has a lot of native American, African and Latin American art and objects. They hold a prestigious monthly lecture series which attracts many people.
History Miami (previously the Historical Museum of Southern Florida)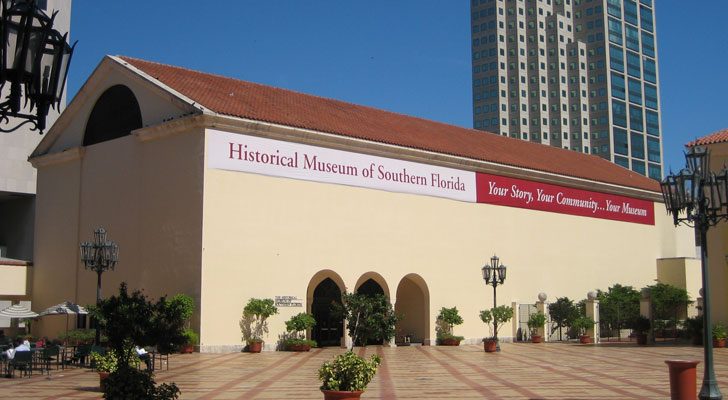 This is a Smithsonian Institution Affiliate and has roots stretching back to 1940. It includes a vast range of objects from the twentieth century. A new building is planned for downtown Miami. The museum offers tours that get out and about in the city, including on boat, bus and walking. As well as Miami they offer tours to far off places such as the Everglades and Calle Ocho, a core part of Florida's history.
The Perez Art Museum
The Perez is the new (since 2013) name and location for the Miami Art Museum which houses a large amount fo modern art. It is a gloriously extravagant museum and a must go to location. It displays a huge range of contemporary and modern works of the twentieth and twenty first centuries. It has both permanent and rotating exhibitions as well as daily tours, lectures, talks, workshops and performances.
From art to science and history, Miami offers a rich network of museums that the visitor can explore. Due to the changing nature of many of the exhibits, they are also fantastic places for local people to get to grips with the culture and science of their city and state. So, if you are visiting Miami or have been there for ages but fancy doing something new, check out one of these museums.