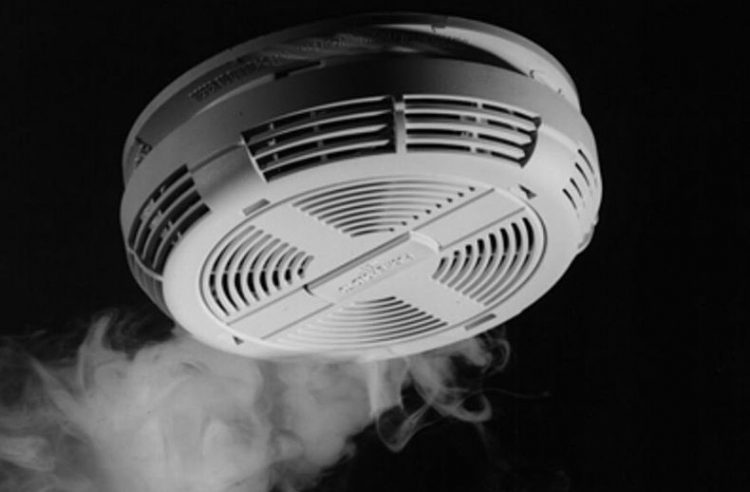 The importance of a smoke alarm in home safety cannot be overstated. By definition, a smoke alarm is a device that has the ability to detect fire and produce an alarm as a result. Smoke alarms are small and usually fitted on the ceiling. They can detect fires early enough to give you those precious minutes you need to leave the house safely. As such, they can go a long way towards ensuring the safety of you and your family in case of a fire outbreak. Unfortunately, with the numerous types of smoke alarms in the market today, it can be a bit challenging to pin down to the most suitable device. Modern smoke alarms can be grouped into four main categories – optical, ionization, heat and combined.
Optical
These smoke alarms are more expensive and ultimately more effective. They can detect larger smoke particles produced during fire incidents but are less sensitive to fires with fast flames. These alarms are installed near kitchens (not in) due to their ability to go off with the slightest provocation, like when a toast is burned.
Ionization
These smoke alarms are very cheap. They are extremely sensitive to small smoke particles produced by fast flaming fires from burning wood or paper. The alarm detects this kind of fire even before the smoke gets thick. Ionization smoke alarms are less sensitive to smoldering and slow burning fires that give off large smoke quantities before flaming occurs. They are extremely sensitive to be installed in kitchens.
Heat alarms
these alarms are insensitive to smoke but can detect a temperature increase caused by fire. They can be installed in a kitchen. They tend to cover a small space in a room, so a larger kitchen will potentially need several heat alarms. Combined heat and optical smoke alarms – this smoke alarm has a higher rate of detection and is ideal for reducing cases of false alarms.
Smoke alarms can be powered by electricity, a battery or both. Some are interlinked so if any smoke is detected in a room, the rest can raise the alarm as well. Here are the top 5 smoke alarms on the market today.
First Alert Dual Sensor Smoke and Fire Alarm (battery-powered) SA320CN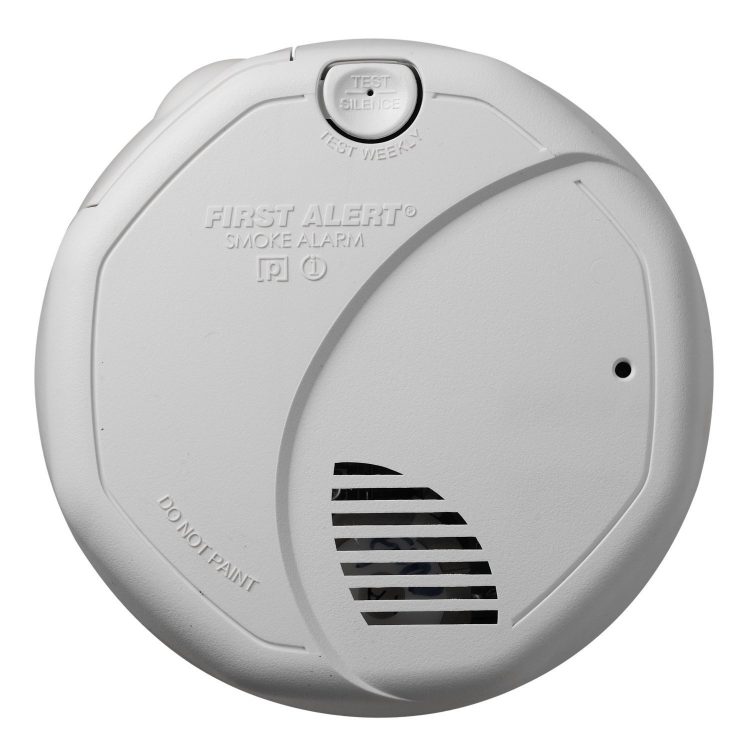 Although smoke alarms are designed to detect smoke, various sensing technologies react differently to certain fires. This alarm uses both photoelectric and ionization sensors to give the user the earliest warning possible – regardless of the cause of fire. In some cases, the fire may smolder for hours before it erupts into flames. The photoelectric sensing technology is more efficient at detecting smoldering fires than the ionization sensing technology. However, the latter is more productive at detecting fires that erupt rapidly into flames. Apart from utilizing photoelectric and ionization smoke sensors, this alarm operates on 2 AA batteries. It also emits an 85Db loud alarm to give ample warning. Its super sensing technology enables it to reduce nuisance and non-emergency alarms.
Kidde i9040 Ionisation sensor Compact Smoke Alarm (Battery-Operated)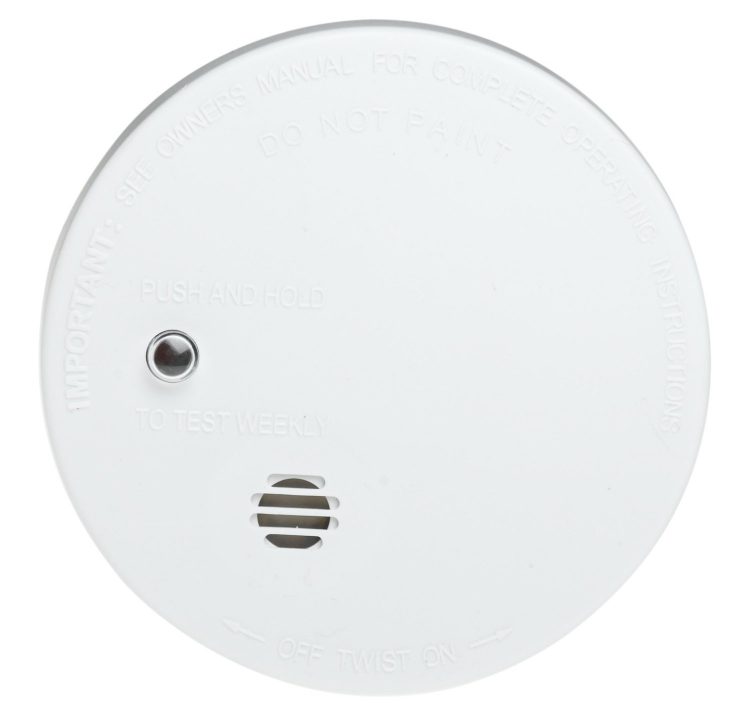 This compact unit provides protection even during a power outage. It features an ionization sensor technology to detect smoke and fires as soon as they start. As such, you can rest assured that you'll have enough time to escape in case of a fire outbreak. The Kidde i9040 smoke alarm comes with a wide range of user friendly features that makes it easy for operation and maintenance. The smoke alarm is small in size (4 inch diameter), making it ideal for smaller spaces. It also blends seamlessly with virtually any décor and does not require any wires for installation. It comes with a test button that allows you to check the horn, circuitry and battery function periodically. The chirping sound informs you when it's time to replace the batteries.
Kidde i4618 Hardwired Smoke Alarm (Firex) with Backup Battery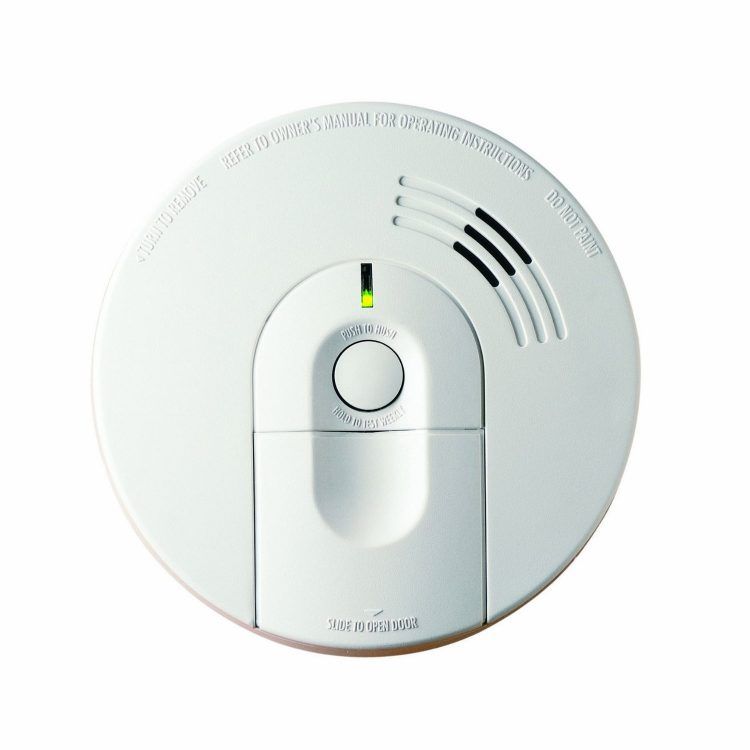 This smoke alarm is powered by a 120V AC and 9-volt back up battery source that offers additional protection in case of a drained battery or power failure. The front battery loading door makes it easy to change the battery. The device features a false alarm control that hushes unwanted alarms when activated. It can also be interconnected with about eleven Firex model AD, FADC and ADC alarms. Additionally, there are separate red and green LEDs that indicate when the alarm is working normally, receiving AC power, under false alarm control, or in alarm. An 85 decibels alarm is incorporated for alerting the user during an emergency.
First Alert BRK 9120B Smoke Alarm (with Backup Battery)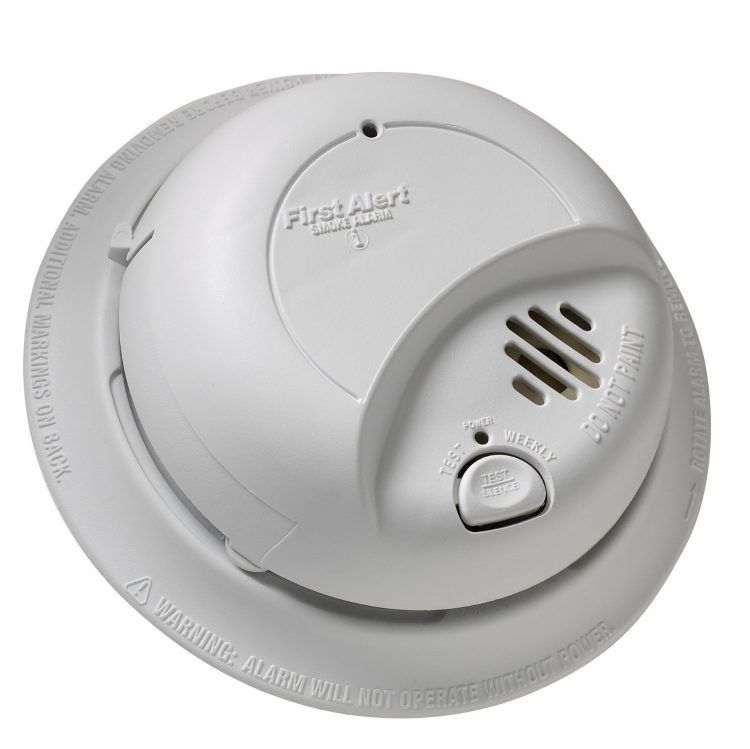 The revolutionary First Alert BRK 9120B smoke alarm has been redesigned from scratch. It installs faster, performs better, and is smarter than ever before. These improvements have helped reduce nuisance while saving the money and time simultaneously. The alarm uses the ionization sensor technology to detect fast flaming fires. It can also be interconnected with other smoke alarms as long as they are compatible. A 9- volt back-up battery has also been incorporated to help during a power malfunction. Its mounting system includes a gasketless base that helps in installation. This alarm comes with a 10 year limited warranty.
Kidde i12040 Smoke Alarm with Smart Hush and Battery Backup
Another excellent AC-powered smoke alarm designed to protect you from the effects of fire and smoke, the Kidde i12040 incorporates a trademarked hush feature that allows you to silence unnecessary alarms. Its test feature and LED indicator makes it easy to determine if the alarm is functioning properly or not. The ionization sensing technology detects any invisible fire particles while its battery backup provides continuous protection in the event of a power outage. This alarm comes with a tamper-resistant feature that deters theft or vandalism, as well as an interconnected system for linking to other Kidde devices.
There are numerous excellent devices out there today, but these are just our selection of the top five smoke alarms on the market. You can use it as a guide, but the most important thing to keep in mind is why and where you want to install your smoke alarm, and the features you are looking for.