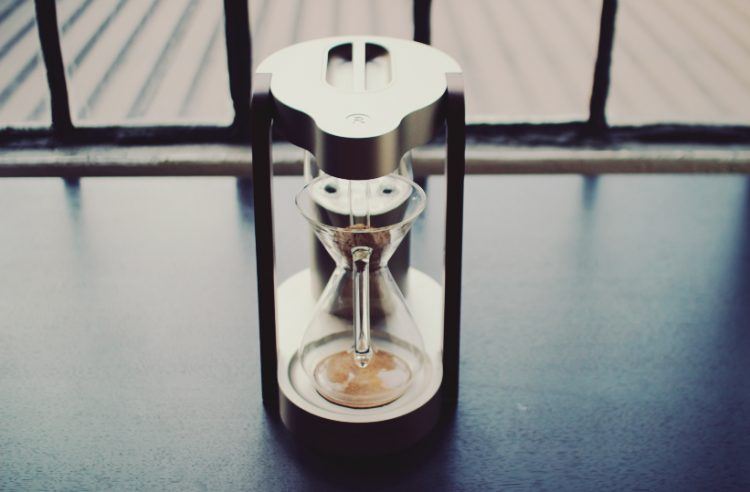 The entire world runs on coffee, and it's second only to water as the most frequently consumed drink on the planet. There's so much to love about a freshly brewed pot of coffee, from its aroma to the rich taste and warming feeling. Try anything with a cup of coffee in your hand, especially reading a book, and the experience will instantly be elevated. The one thing that can ruin a cup of java is if it's been made using subpar equipment, which tends to create coffee that's burned or bitter tasting. If you're not up for trying a French press or traditional pour over method, your next best bet is to invest in a high quality automatic brewer.
Here are our picks for the top five brewers on the market that make an excellent cup of coffee.
1. BUNN MCU – $160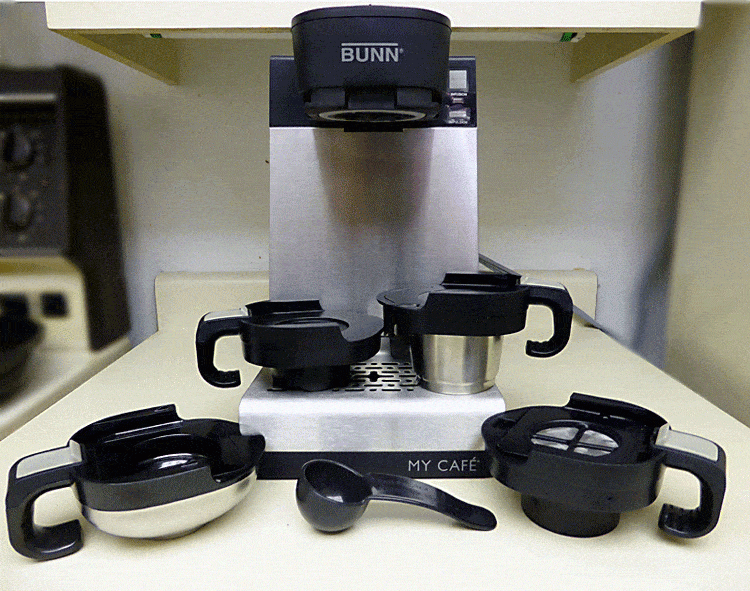 The BUNN MCU stands out as not only being easy to use and versatile, but an excellent way to brew a single cup of coffee. Unlike some models, you can use K Cups, pods, loose ground coffee, and even loose tea in this machine. If you're someone who likes a kitchen appliance that can multitask, this one will definitely be up your alley. The BUNN MCU's Pulse Brew option — which extracts more flavor to produce a stronger tasting cup of coffee — is another feature that makes it well worth considering. If you just want a machine to dispense hot water into your cup, the BUNN MCU can do that as well.
The brewer comes with a cup to hold your finished coffee, a pod container, hot water drawers, and a removable drip tray. The latter is a handy tool as it will allow you to use your travel mug of choice instead of a coffee cup. Up to four 14-ounce servings can be made at once with the BUNN MCU, which is great if you want to make coffee for company. As for its appearance, this brewer is attractive and would look great on any kitchen counter. The footprint of the machine is small as well, so if counter space is at a premium you won't have any trouble fitting it into your cabinets or in another part of the kitchen.
2. Bonavita BV1800 – $160
The first thing that stands out about the Bonavita BV1800 is its aesthetics — this is one great looking coffee maker. Anyone who is as equally concerned about appearance as they are function will appreciate the unique profile of the BV1800. Looks aside, this machine makes an excellent cup of coffee. It features a one touch button operation that makes the process fast and easy, which is ideal for those who have trouble opening their eyes in the morning let alone operating a coffee brewer.
Two things that make this Bonavita model work more efficiently than other coffee brewers are its showerhead, which saturates the coffee grounds evenly, and the fact that it gets hot enough to extract oils from coffee grounds to produce a rich and flavorful brew. This machine also has a warming feature that keeps coffee piping hot for an hour and a half and then automatically shuts off.
Inside of the package is the brewer, a glass carafe, filter basket, and easy instructions. The BV1800 is built to last, so it's a good investment for those who regularly brew coffee and need a machine that will stand up to frequent use.
3. Chemex Ottomatic – $350
The Chemex isn't new, and it has been around since 1941 when innovator Peter Schlumbohm created it. However, lately the machine has experienced a surge in popularity among coffee aficionados. It's artful in its design and the way that it makes coffee is rather simple, but still ingenious. Fans of smooth coffee with a rich taste often love the Chemex because it removes bitterness and is easy to use. However, those who prefer their coffee made without the added steps of boiling water typically shrug off the wonders of the Chemex and cling to their automatic drip brewers.
Now, the latter group can discover what makes the Chemex so great by opting for the Ottomatic. Yes, it's quite a bit more expensive than a traditional Chemex coffee brewers, but all you need to do to use it is press one button. It has a water reservoir and eliminates the need to boil water. The Ottomatic also has a hot plate to keep the coffee warmed without scorching it and creating burnt flavors. You can brew up to six cups of coffee at a time with the Ottomatic, and it comes with the brewer, a glass cover, Chemex filters, and a cleaning solution to keep the machine in top condition.
4. Behmor Brazen Plus – $192
The Behmor Brazen Plus doesn't look very unique on its surface, but if you want a top notch machine it's one of the best. It's temperature controlled and you can fully customize it to create a cup of coffee that perfectly suites your tastes. This brewer is so high tech that it can even be calibrated for use by those at high altitudes.
Pulsed water flow ensures optimal flavor extraction, and the pre-soak option basically mimics the blooming process. That one aspect makes this coffee brewer one that fans of the French press may want to try. Blooming helps develop the flavor of coffee by releasing its gasses, and it's a step taken by many who use the French press method. However, for those days when you don't have time to use your press, the Behmor Brazen Plus is a good substitute.
In addition, the Brazen Plus has digital controls, a programmable start timer, and a thermal carafe that keeps coffee hot for a long time. Its stainless steel reservoir is easy to clean, and the gold filter is reusable so you don't have to worry about the expense of stocking up on disposable filters like you would with other coffee brewers.
5. KitchenAid Siphon Brewer – $180
Siphon coffee brewers, also known as vacuum brewers, work by creating an actual vacuum inside of a chamber. In turn, water is filtered through the coffee grounds and produces a velvety brew. KitchenAid makes an excellent siphon model and it works via an automatic mechanism instead of a manual process. It quickly and easily produces one to eight cups of coffee, and the unit itself sports a very modern and attractive design. This unique KitchenAid coffeemaker comes with a siphon brewer, brew stand unit, removable base that can turn a full 360 degrees, cloth filter pack, and a reusable stainless steel filter.