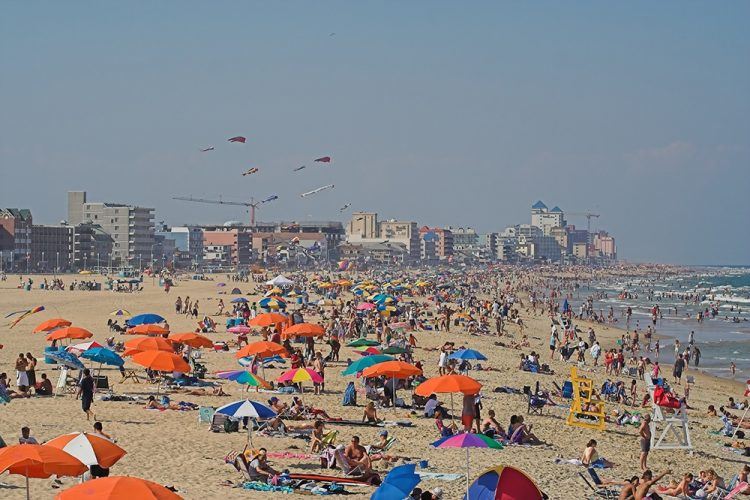 Given its name, it should come as no surprise to learn that Ocean City in the state of Maryland is situated close to the Atlantic Ocean. To be exact, it is one of the towns that can be found on Fenwick Island, which is not a real island but rather a small stretch of land extending into the sea called a spit. Such stretches of land have long been prized by a wide range of cultures for their convenient access to marine resources, with Ocean City being no exception to this rule.
However, it is important to note that while Ocean City has served as a center of commercial fishing from time to time, the marine resource that interests most of its visitors isn't fish but its beautiful landscape, which combines convenient beaches with the untamed waters of the Atlantic Ocean. In the present as in the past, the town is popular for people interested in somewhere to spend their summer vacations, so much so that it can be considered one of the leading choices in the Mid-Atlantic region of the United States.
Here are 20 things that you may or may not have known about Ocean City:
1. Home to a Small Population
The 2010 U.S. Census revealed that Ocean City was home to no more than 7,102 people on a full-time basis, which is unsurprising because the town encompasses no more than 4.41 square miles of land. As a result, Ocean City has a population density of 1,610.4 residents per square mile of land, surpassing the average population density of the state of Maryland by a significant margin, which is no more than 871.1 residents per square mile of land.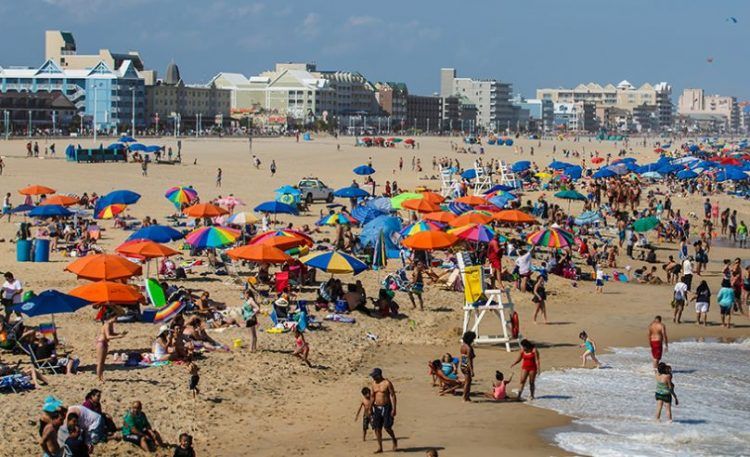 2. But Can Support a Huge Influx of Visitors
However, it is interesting to note that Ocean City has the facilities needed to support a much larger number of people. This is shown by the estimate of between 320,000 and 345,000 people who visit the town during summer weekends. In fact, Ocean City sees such a huge influx of visitors on such a regular basis that it is estimated to be visited by up to 8,000,000 people on an annual basis, which is an astonishing figure for such a small town.
3. Has Been Hosting Visitors Since 1869
In 1869, a businessman named Isaac Coffin built the first beach-front cottage in the town for the purpose of making a profit by catering to the needs and interests of visitors. In those times, people came to Ocean City by using ferries as well as stage coaches, which were much more inconvenient than their modern counterparts. However, it is interesting to note that they were just as fond of fishing, collecting seashells, and resting and relaxing on the town's beaches.
4. Tourism Began to Speed Up
Other business-people followed in Coffin's footsteps, but the most noticeable sign that Ocean City had made it was the opening of the Atlantic Hotel in 1875. Like its name suggests, the Atlantic Hotel was once owned and operated by the Atlantic Hotel Company before it was sold to Charles W. Purnell, whose successors continue to own and operate it in modern times. Now as then, it is a site of interest for visitors to Ocean City.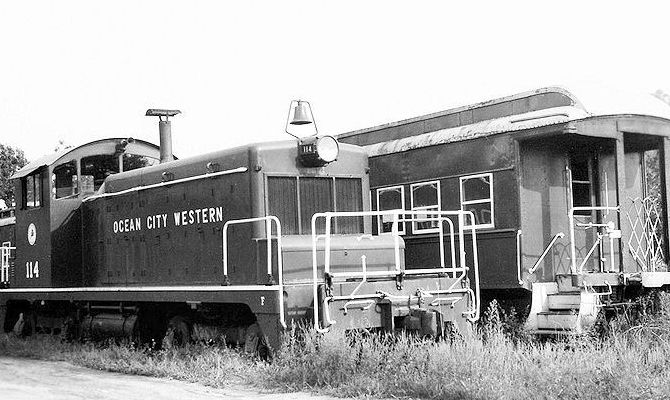 5. Was Once Connected to the Mainland By Railroad
By 1881, people could visit Ocean City by taking the Baltimore, Chesapeake, and Atlantic Railroad, which was an incredible boon to the town for a couple of reasons. First, the increased convenience of visiting meant an increase in the number of visitors. Second, the railroad could also be used to transport fish caught by Ocean City residents, thus providing them with increased economic opportunities.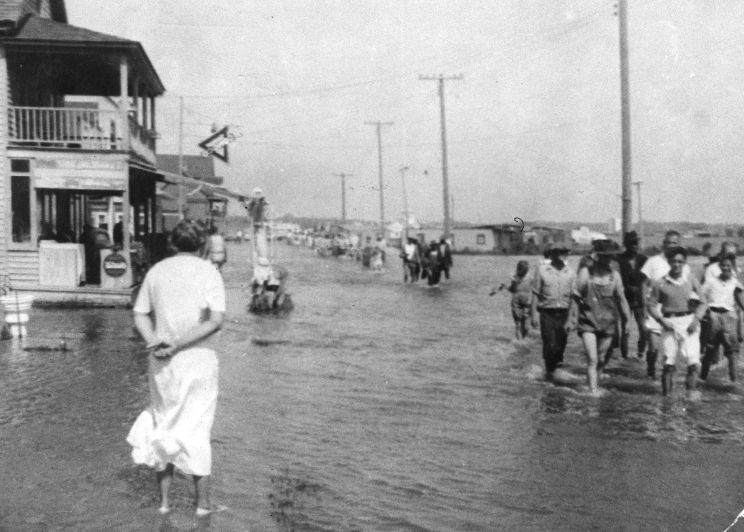 6. Was Cut Off By Hurricane in 1933
In 1933, a hurricane tore through the region, which had horrendous consequences for Ocean City. First, it destroyed the railroad that connected it to the mainland. Second, it was so severe that it actually managed to create an inlet that separated Ocean City from what is now Assateague Island. With that said, it is interesting to note that the inlet became more a blessing than a curse since it provided increased ease of movement for fishermen interested in the fishing stocks of the Atlantic Ocean, albeit after receiving some assistance from the Army Corps of Engineers.
7. Became Connected Once More in 1952
Interest in Ocean City remained strong, so much so that it was one of the reasons for the building of the Chesapeake Bay Bridge, which connects the rural Eastern Shore with the urban Western Shore of the titular bay. This made it accessible to people living in the Baltimore-Washington metropolitan area, which in turn, made Ocean City even more popular as a place to visit for people in the region.
8. Ocean City Is Fighting to Hold Onto Its Beaches
As strange as it sounds, Ocean City has launched more than one initiative intended to keep its beaches in existence, instead of letting them disappear to the sure detriment of its main source of revenue. In short, some of its beaches have been narrowing and some of its beaches have been flowing westward. As a result, Ocean City has had to import sand from other sources before dumping them onto the endangered beaches.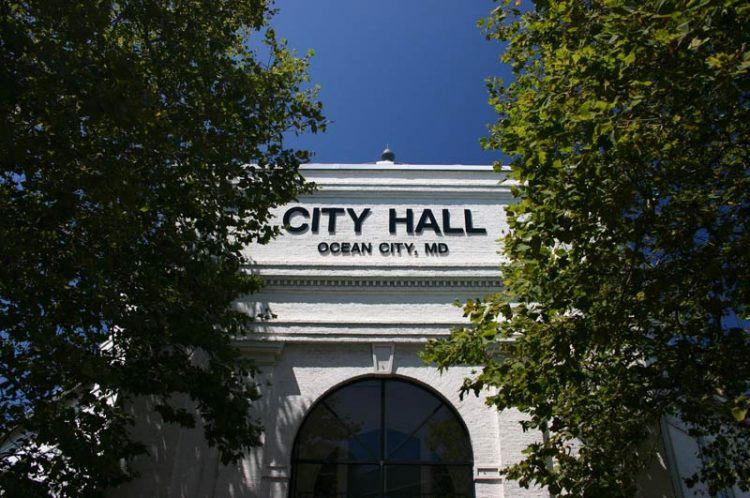 9. The Government Is a Huge Employer in the Region
Unsurprisingly, the municipal government of Ocean City is one of its largest employers. For example, its agencies are known to hire 100 police officers in addition to its normal police force during the summer, as well as additional firefighters and other personnel needed to keep it running in a functional state. Likewise, a lot of Ocean City workers are seasonal as well, with a significant portion of them consisting of college students who are visiting from foreign countries in the European Union.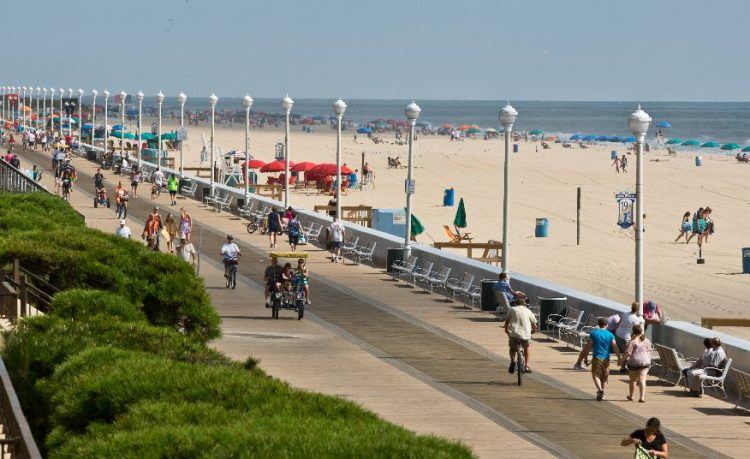 10. Summer Is the Most Popular Season
Warmer months such as June, July, and August see the most visitors in Ocean City because that is when its climate is at its most hospitable. However, it is interesting to note that more and more people have been visiting the town outside of those months because there are more and more events held in the rest of the year, which in turn, is increasing more and more of its businesses to stay open when they would have already shut down in previous years.
11. Has a City-Like Skyline
The beach-front in Ocean City is known for two kinds of buildings. First, there are hotels for people staying in the town for the short run. Second, there are condominiums for people staying in the town for the long run. Combined, these two kinds of buildings provide Ocean City with a skyline that would not be out-of-place in one of its bigger counterparts in the region.
12. The Ocean City Boardwalk Lies to the South
To the south is the Ocean City Boardwalk, which is the best-known part of the town. It is home to not just hotels and condominiums, which provide housing, but also retailers and restaurants, which provide entertainment. In fact, the district is home to not one but two amusement parks, which cement its reputation as the main place to find entertainment in Ocean City.
13. Home to Both Commercial and Recreational Fishing
As previously mentioned, Ocean City was once a center of commercial fishing because of its convenient geographical features. However, it is important to note that it is also a center of recreational fishing in the present as in the past. After all, it is situated close to the sea, meaning that its visitors can catch saltwater fish rather than freshwater fish, which can come in much more impressive sizes. Species of saltwater fish that can be found in the region include but are not limited to billfish, tuna, and wahoo.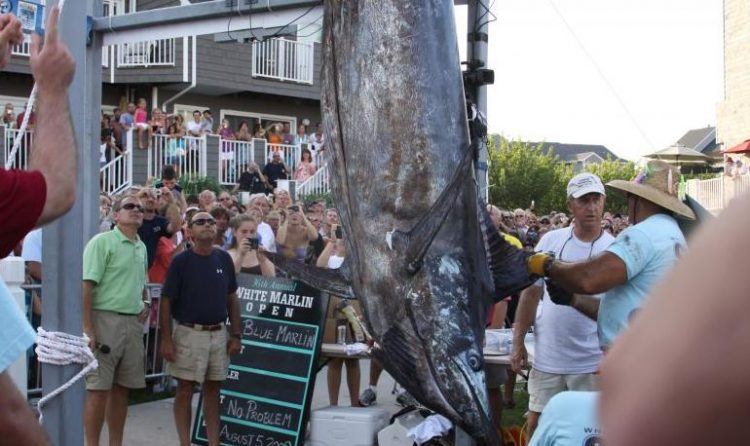 14. Calls Itself the White Marlin Capital of the World
Sometimes, Ocean City calls itself the White Marlin Capital of the World. For people who are unfamiliar with the white marlin, it is a species of billfish that can be found in both the tropical and the subtropical parts of the Atlantic Ocean, meaning that it can be recognized by a bill that looks a lot like a cross between a sword and a spear. Like their cousins in other parts of the world, they are a popular game-fish, as shown by the fact that Ocean City actually has a competition called the White Marlin Open. Said competition has been known to offer prizes of more than $1 million for the largest white marlin, blue marlin, and tuna caught by the competitors.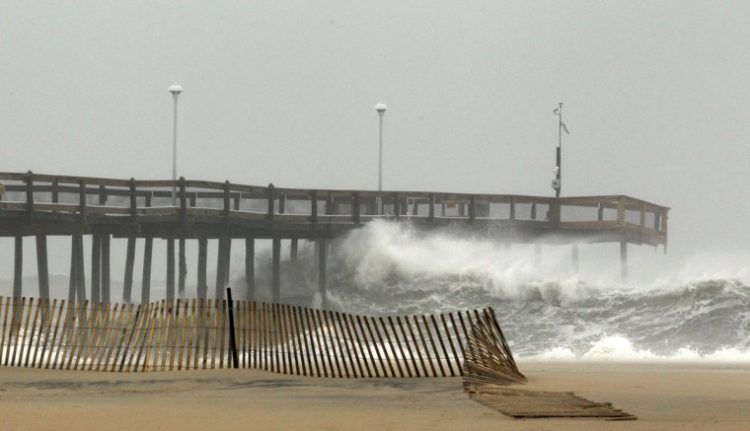 15. Hurricanes Are Rare But Not Unknown in the Region
Climate-wise, Ocean City benefits from a number of factors. For example, it has a humid subtropical climate, which provides it with moderate temperatures during the day even in the warmer seasons as well as sub-freezing temperatures on no more than a handful of days during the winter. Furthermore, it is interesting to note that while the region is sometimes brushed by hurricanes, it manages to avoid most of them most of the time because of the Outer Banks in the waters off of North Carolina.
16. Sharks Have Been Sighted
There have been a number of sharks spotted in the region in recent times. However, it is important to note that so far, there have been no fatalities because of a shark attack recorded in the region. Some scientists believe that sharks are being attracted to the waters off of Ocean City because of the bait that has been put in the Atlantic Ocean by fishermen, but so far, this remains unconfirmed speculation because of the inherent difficulties in examining whether it is true or not.
17. Main Attraction Reminds People that the Sea Used to Be Much More Dangerous
One of the best-known attractions in Ocean City is the anchor from the Sailboat Wreck, which is the local name for a ship that was wrecked off of its coast. Later, a clam vessel named Star Light managed to reclaim the 2 1/2-ton anchor from the shipwreck, which was given to the city so that it could be put on display. Even now, it is a sobering reminder of how dangerous the sea can be, particularly in past eras when none of our modern techniques and technologies were available to sailors and shipbuilders.
18. Museum Teaches People About Saving Lives Out on the Sea
Ocean City is home to the Ocean City Life-Saving Station, which was once one component in a coastal system that was meant to save ships as well as the sailors on those ships. When the coastal system became defunct, the station was scheduled for demolition, but local residents managed to save it in turn to turn it into a museum. Now, it continues its good work by teaching visitors about both the Atlantic Ocean and the life-saving services that it once offered to those willing to brave it.
19. Long Prized As a Place of Rest and Relaxation
Nowadays, Ocean City is famous as a place for people to have some fun and excitement, though it is important to note that rest and relaxation are also available to those who want them. However, before it became big, it was famous for the rest and relaxation that it offered its visitors, so much so that it was actually known as the Ladies' Resort to the Ocean before 1870, which reflected the prevailing attitudes of the time that leisure was something best-suited to women rather than both men and women.
20. Famous For Mini-Golfing
Curiously, Ocean City is known for its mini-golf courses, which started because of the passion of Herbert J. Schoellkopf, which is known to have designed hundreds and hundreds of them over the course of his lifetime. Even now, his golf courses are still available to visitors to Ocean City, thus providing them with one more source of entertainment in the beach town. One example is an outdoor dinosaur golf course at 6801 Coastal Highway, while another example is the indoor golf course at Old Pro Golf business.