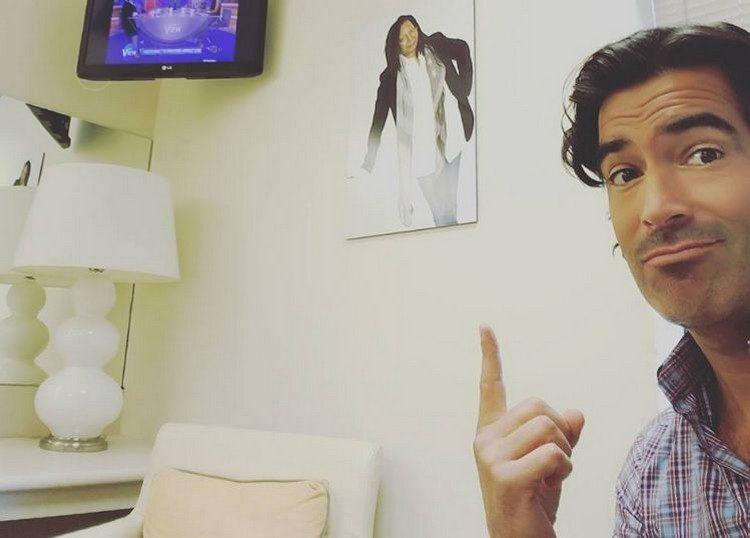 Carter Nicholas Oosterhouse became famous when he became the Trading Spaces carpenter. He's been the host for numerous how-to and home improvement show on TV since then. He's hosted HGTV network viewer favorites such as Red, Hot & Green, Carter Can, The Great Christmas Light Fight and Million Dollar Room. His mid-western charm has brought him success, and the opportunity to serve as a spokesman for children's charities. His natural athletic abilities earned him a college scholarship playing rugby, while his good looks brought him modeling opportunities. Most notable is his modeling as the face of Nautica fragrances.
His promotion of earth-friendly building materials and focus on community life has evolved into being regarded as a green living expert. He has been featured on The Oprah Winfrey Show, The Today Show, CNN, The CBS Early Show, Rachel Ray, The View, Extra and Entertainment Tonight. Oosterhouse is a Mid-West man, who has retained much of what Mid-Westerners view as solid values; respect for family, community, giving to others, and working hard.
Here are 20 things you might not know about Carter: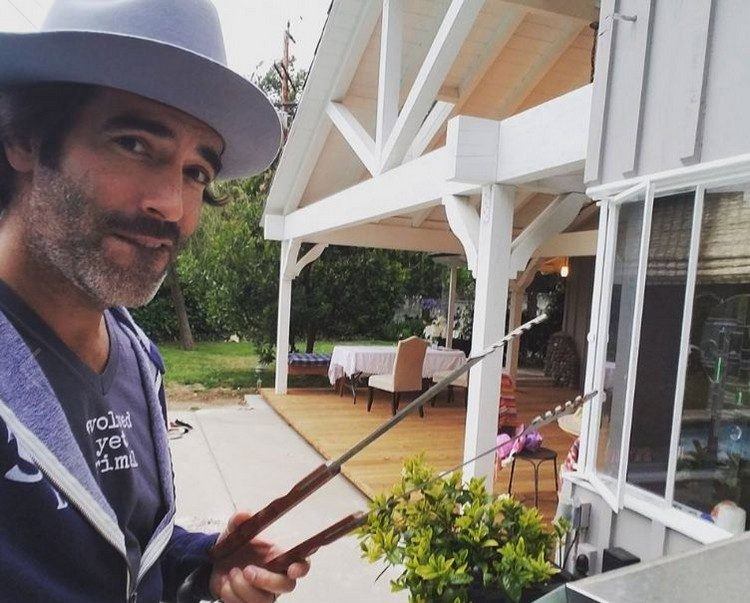 1. Concerning The Great Christmas Light Fight: He sometimes goes to the neighbors off camera to get their true opinions.
He says he likes to get the neighbor's opinions about the lights and traffic coming through the neighborhood. He does a little investigating to get their true opinions. He says most people don't seem to mind. He was actually "blown away" by the very first house on the show, and thought "Okay… you win!" Then, he said he thought the same thing about each and every house he saw. He said deciding who would win was very, very difficult. He says the neat thing about The Great Christmas Light Fight show is that it brings you back to that kid version of yourself.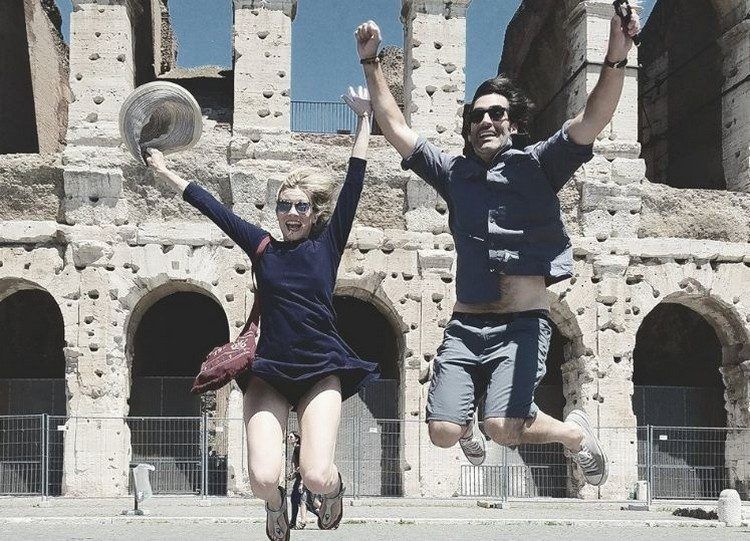 2. Carter was born and raised in Traverse City Michigan, and he couldn't wait to get out.
At first, he says he couldn't wait to leave. Then, he went to Central Michigan University and couldn't wait to get out of there. Then, he moved to California, and couldn't wait to get back to Northern Michigan. He finally realized that he loves Northern Michigan so much that in the summertime there is no other place he would rather be. He says it's a nice little slice of Americana.
3. His 100-year old house in Michigan sits on a former working cherry farm with 13 acres.
There are barns on the property, which used to house horses but now houses one horse and some motorcycles. He says it has a structural integrity to it which is also a 100 years old. He says the stone walls are 18 inches thick. He likes the history of the home and enjoys working on it and living there.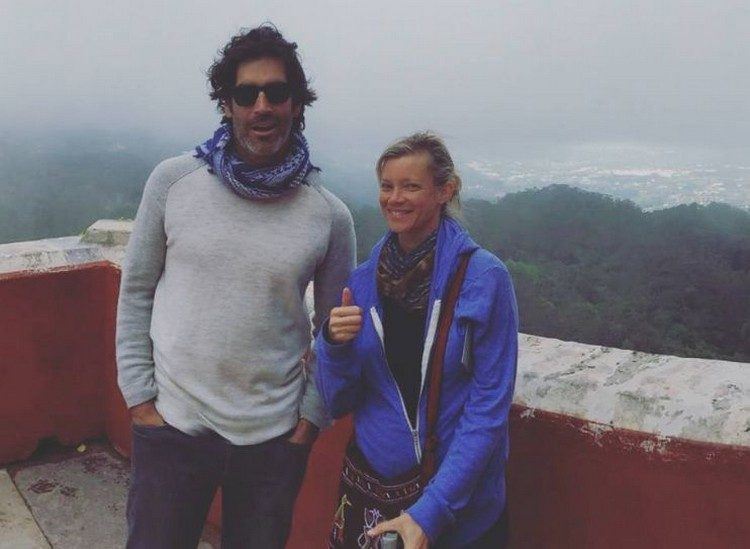 4. His work with Habitat for Humanity included building a home which is eco-friendly for people with asthma.
He built a home in Detroit which brought awareness to the need for building homes which are asthma friendly. He said you can use certain materials which are asthma friendly. He also said that you can create a good air filtering system and learn how to keep it clean.
He said that some things can be done to help people breathe easier. Cabinets made without adhesives, such as those without plywood are good. A sealant can be purchased to cover existing plywood cabinets to limit adhesive exposure. Carter says to use low or No VOC paints to reduce odors. Carter recommends buying tile or vinyl rather than hardwoods floors. He recommends that air filters in the home be changed out every three months, though most people change them only once a year. He recommends writing the date on each filter to keep track of how long each has been installed.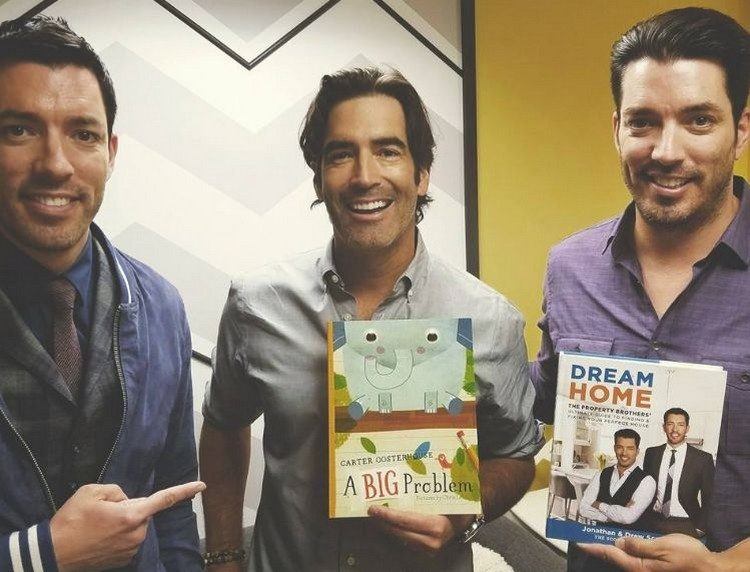 5. He loves Detroit.
He goes there at least once a year. He enjoys downtown Detroit for its Tigers baseball games, great restaurant and bar scene. He has fun enjoying the atmosphere, which is filled with bustling people and he likes that a lot.  As to whether or not Carter will decide to take his home skills to Detroit on HGTV remains to be seen.  He'll have to talk to the network about that one.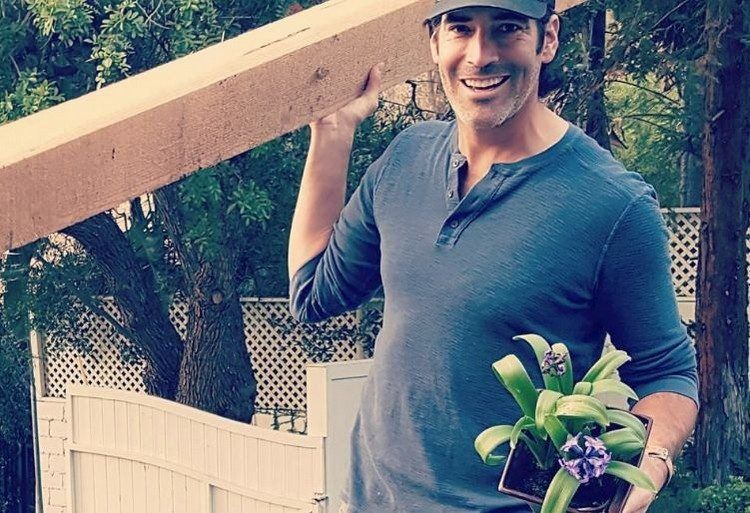 6. He describes his own design style as clean lined, a bit simple and slightly contemporary.
He likes the differences between his home in Traverse, which is Victorian, farm style, "home like" and his home in Los Angeles which is very contemporary, modern and entertainment oriented. He believes it is important to focus on personal preference and to keep in mind the purpose and location of the home. He works hard to make each home reflect the style of the people who will live there.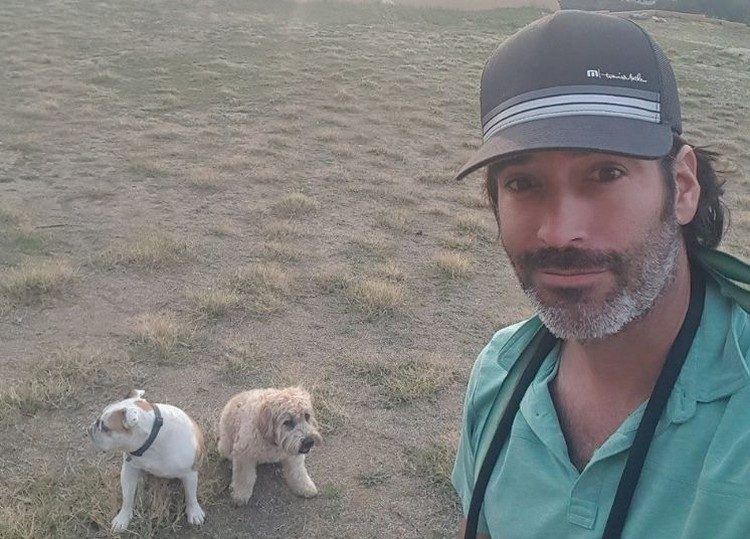 7. He studied nutrition in college, but paid his way building houses.
Carter has a B.A. degree in Nutrition and Communication from Central Michigan University. He started learning carpentry when he was 11 years old. After college, he moved to Los Angeles to work in the nutrition field. He ended up not taking the nutrition job, and worked in a TV production office instead. He started to fix things around the office. His co-workers noticed how good he was with fixing things. He was told that the show "Trading Spaces" was taking auditions. He was asked to "try out for it" and he got onto the TV show because of his building skills. He thought it was "unbelievable" and thought it "could never happen in a million years".
8. His Carter's Kids program builds playgrounds all over the country.
The program builds one each month, and as of 2014 had built 40 playgrounds. But one very special playground was built to keep the memory alive of a young man, Andy Fox, who died in rip currents while body surfing in Lake Michigan with his friend. Andy's mother Vicky created an educational program to teach young people how to survive in rip currents. So Steve Harvey joined up with Oosterhouse and Lake Michigan Credit Union to build a playground in memory of Andy and in honor of his mother's mission. The playground included a plaque inscribed with "Built in the Memory of Andy Fox".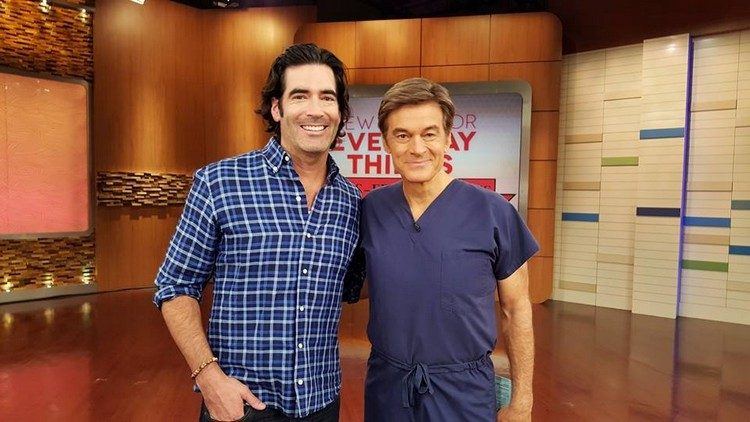 9. He used to have a tough time approaching women.
He had a tough time dating women in Los Angeles, but also said that he often discovered that once one was approached, "there wasn't much going on upstairs". He viewed himself as laid back when he was younger, but he would also "cringe a bit" if he was told that he should go and talk with a beautiful girl.  Nowadays it doesn't seem that Carter has too much of a problem in the lady department since he's happily married.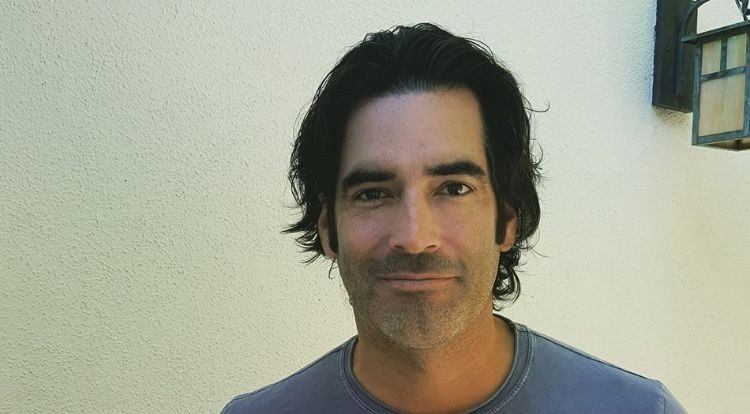 10. He uses organic soap, an eco-razer and moisturizer to groom.
He says he can grow a beard in "two minutes".   He shaves all the time, however, because he wants to look professional.  Though you can catch Carter often taking selfies with a little bit of stubble.  And despite Carter not being too old in age, he sports a mostly white beard.  Maybe he shaves so often to look younger?  We haven't asked him yet but I'm sure we'd get an honest answer.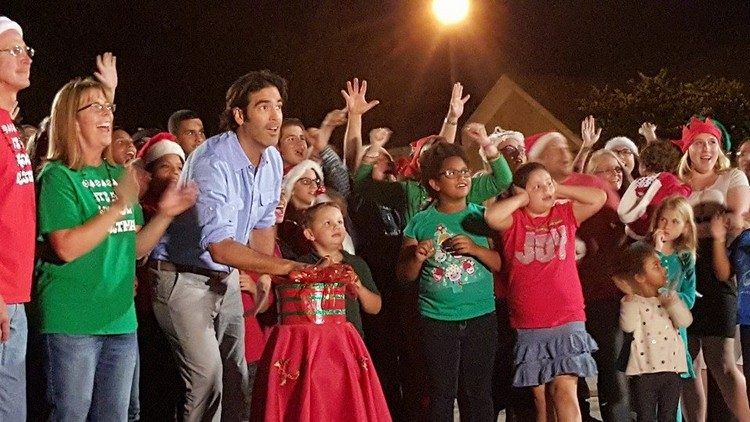 11. He had an eco-friendly green wedding.
Oosterhouse and his wife Amy Smart had 200 people at their wedding, but only one bag of trash. They got married at his farmhouse in Michigan. They recycled as much as they could. Then, they composted what could be. When all was said and done, only one bag of trash remained. They met through the Environmental Media Association and were paired up to work on building school gardens together. They stared dating, met each others' parents, and then got married. Part of what intrigued him was that Amy told him that her parents were from Traverse City, Michigan, his home town. He said it all happened very quickly.
12. Carter and his brother Todd founded Bonobo Winery: It's named after a chimpanzee.
Carter said that chimpanzees don't fight, beat up on each other, and live with each other; all qualities he likes. Since the winery was going to be the ninth in Old Michigan, they figured they would need to offer something different from their competitors. What they decided to offer was amazing wine and good experiences at their winery. His wife Amy named the winery, and the name embodies the attitudes most important to all of them.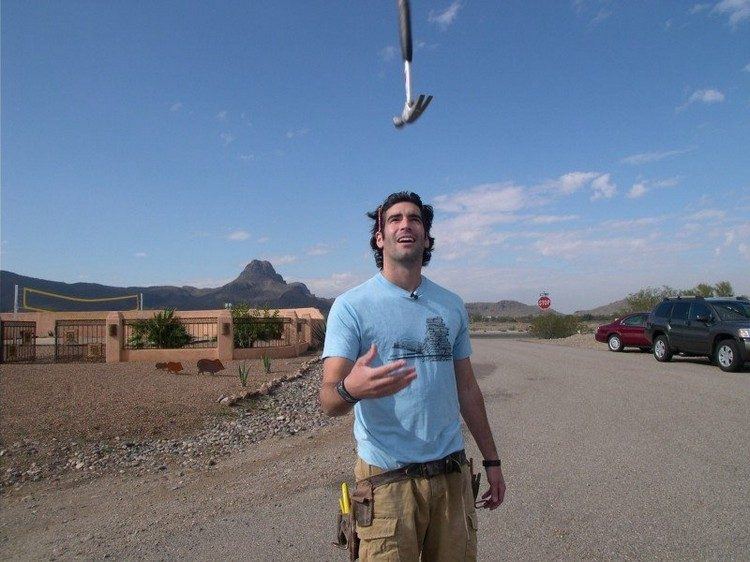 13. Carter wrote a book for children.
It's called A BIG Problem, and it teaches children how to solve problems. He writes that the process is one that works because it combines creative thinking with logical solutions. He's been using the same process from the time he was little and his imagination was full of possibilities. He included brainstorming, building and problem solving in his book to help children become strong individuals who live and work together in communities which are close knit.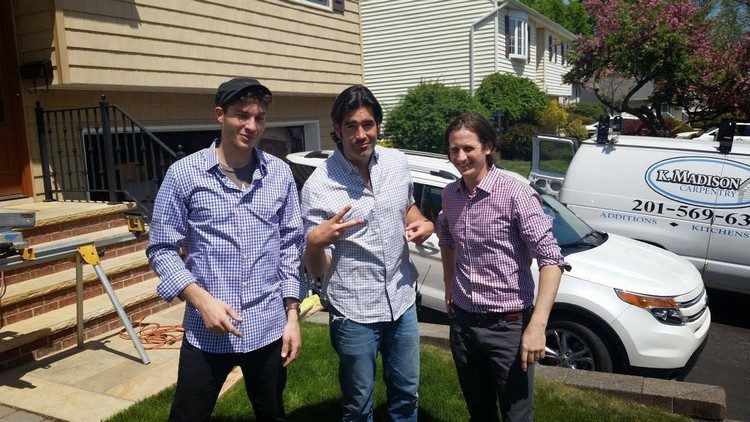 14. Carter's ancestry is Dutch and Mexican.
His father, Roland Oosterhouse of Dutch ancestry, married his mother, Mary Lopez of Mexican heritage. Together, they had four children. Carter is the youngest in his family. His older brothers are Todd and Tyler, and they are also carpenters.
He says that his father taught him to care for the environment. His father trained the family to wash the boat and car using biodegradable soap. He says his father was adamant about keeping the Michigan freshwater areas as clean as possible.
His mother allowed him to cover the walls in his room with sports memorabilia. She let him have his childhood identity, and he said he literally covered every spot with pictures. He said that the freedom to express his love for sports in this way also helped him to become an individual. His mother believed that he should be allowed to enjoy his childhood, which she said is "irreplaceable".
15. As host of Million Dollar Rooms, Carter's seen a lot, but one home sticks in his mind.
He says it is a home decorated with more than 800,000 seashells. The homeowners created a Rococo style using gathered shells. It took years to amass the collection. Carter says he didn't know where all the shells came from, but they were artfully used on sconces, trim work, chandeliers and the entryway.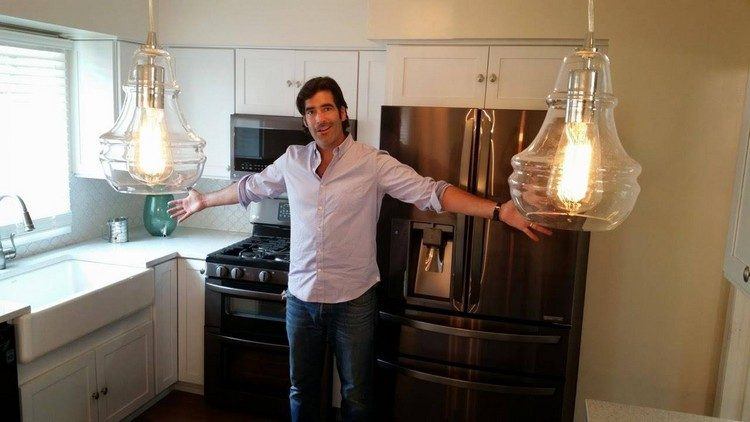 16. Carter can tie cherry stems into knots with his tongue.
Carter worked on a cherry farm when he was young. He says you get really bored when you are young and work on a cherry farm, so you learn how to tie cherry stems into knots very quickly. He says the fastest he has ever been able to tie one is 3 seconds. He said that Traverse City was the cherry capital of the world, so working on cherry farms was a typical job for young people.
17. Carter is known as a sustainability ambassador.
He was the keynote speaker at the Michigan State University Alumni Association's Kaleidoscope 2012 Day for Women. He said it was so much fun to be with the kind of people he grew up with. He enjoyed giving the attendees tips for home design and functional information about living green, plus a few fun facts about his life on TV. His goal is that everyone use only half of the energy they would normally use each day in order to conserve energy.
18. Carter helped to build a life-size gingerbread house for Great Wolf Lodge in his hometown Traverse City.
He helped to decorate the house with shingles from popcorn, icicles from sugar, and interior wallpaper made from colored frosting. He says the cool thing about the house was that everything inside was edible. There were even faux rocks made from gingerbread. Everything was handcrafted with the help of local artists. Everyone who dined inside the house would have a percentage of their check donated to Big Brothers, Big Sisters.
19. Carter loves to snowboard on winter weekends.
His family has enjoyed renting a Mammoth condo for ski weekends. He likes to stay active, and enjoys unwinding with sports of all kinds. In the summers, he has enjoyed going to Manhattan Beach, California. He has gone with family and friends early in the day to be sure they would secure a court to play volleyball. He has sailed, cycled on mountain bikes, and runs often. He has enjoyed biking in the Hollywood hills, but one favorite bike ride has been up to the top of Doheny, where he enjoyed the view and assorted paths he could take to reach the top. He noted that particular bike ride is fairly intense and he has tried to beat his own record time each time he has raced himself to the highest point.
20. Carter won $20,000 on Celebrity Poker.
He was playing on behalf of Coach for Kids, a charity based in Los Angeles. He donates much of his time to children's charities such as the Fulfillment Fund, New York's Books for Kids, and his own Carter's Kids to name a few. He supports the home improvement and furnishings industries by making promotional videos for those who use eco-friendly, sustainable materials in the products they manufacture. He's also contributed to the show Three Wishes, where he visited America's small towns with Amy Grant, making wishes in each place come true. All of these activities are part of his passion for helping children lead better lives.