Many visit San Francisco to see its noted historical buildings, famed architecture, and world renowned attractions, but it also has a wealth of natural beauty — it's the type of place that sticks in your memory long after your trip is over. Millions are drawn to the city each year, and it has an array of entertainment options diverse enough to satisfy just about any and every visitor. When it comes to food, San Francisco is also one of the most noted major cities in the country for having a great selection of upscale and innovative eateries.
One notable thing about San Francisco is that it's not the cheapest place to visit, and its hotels alone are some of the most expensive in the country. Sure, there are some affordable things to do, but to experience the best that the city has to offer it's necessary to pay up. The most exclusive experiences and sights there cost hundreds of dollars, but are worth every penny.
Here are ten things to do in San Francisco on an unlimited budget.
1. Learn how to sail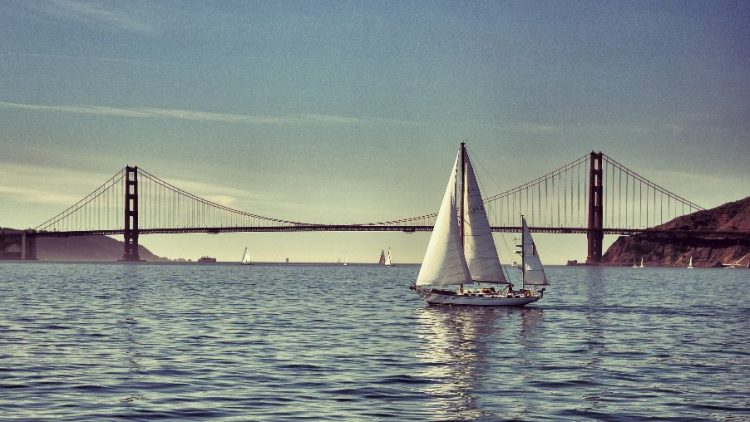 The water around San Francisco is ripe for water sports, and one thing that you can do there is go sailing. Don't know how? Grab a few friends and take a private sailing lesson from an expert instructor in a world class boat.
Cost: Sixteen hours of instruction over the course of two days, for two to four people, is $550.
http://www.cloud9living.com/san-francisco/sailing-fundamentals
2. Sip wine with Catherine Fallis
Catherine Fallis is a Master Sommelier, a wine expert that's the creme de la creme in the world of vino. There are only 219 certified Master Sommeliers on the planet, so if you like to sip and are looking for exclusive things to do in San Francisco, attending a private wine tasting with her may just be the perfect outing. She'll share her expertise and you'll get to sample some exquisite vintages in an elegant setting.
Cost: $1,500 for a wine tasting with up to four guests.
http://www.cloud9living.com/san-francisco/wine-tasting-w-master-sommelier
3. Flex your DJ skills
Let's say you're a music lover who's daydreamed a time or two about rocking out on stage in a DJ booth. If you want to give it a try in real life, take this DJ course, which will give you a performance opportunity at one of San Francisco's SOMA District nightclubs. Who knows, you may end up finding a new calling — at the very least, you'll have a ton of fun.
Cost: $1,500, which includes five one-hour lessons and a spot to perform 30 minutes to an hour at a San Francisco club.
http://www.cloud9living.com/san-francisco/ultimate-dj-dream-package
4. Have a private surf lesson
Surfing is one of the more exciting things to do in San Francisco, although it's not easy to master. Still, if you want to learn to ride waves with the best, head to the city's University of Surfing. A private lesson will get you prepared to head out into the water with confidence.
Cost: $550 for 4 hours of lessons.
http://universityofsurfing.com/private-surf-lessons-san-francisco-pacifica/
5. Dine at Saison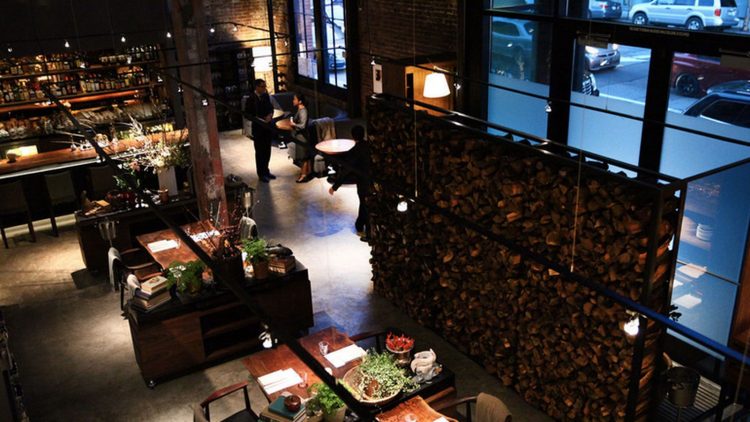 Eating out isn't always a remarkable experience, but when you go to Saison it definitely is. With the average bill at the restaurant for one person topping $500 — it costs an average of $1,039 for a party of two — the restaurant has to deliver on a level that matches its three Michelin star rating. Before wine, the tasting menu costs $398 per person, and the price goes up based on the ingredients each guest prefers. For a restaurant this pricey, the nice thing is there's no dress code.
Cost: Including drinks, the average tab per person at Saison is $519.
6. Sail through the Bay

If you only want to go cruising but you don't want to be at the helm, take a fabulous excursion out on the water. This private charter experience will take you aboard a world famous sailing yacht for the ride of a lifetime. All you'll have to do is get on the yacht, kick back, and enjoy the sights and sounds of the Bay.
Cost: $3,300 gets you a 2.5 hour sailing trip for 8 to 20 guests, complementary water and snacks included.
http://www.cloud9living.com/san-francisco/americas-cup-private-charter
7. Enjoy a caviar tea at the Palace Hotel with three of your closest friends
One of the things to do in San Francisco that many visitors enjoy is simply touring the gorgeous Palace Hotel. It's a magnificent sight, inside and out. If you have extra cash to spare, take it a step further and enjoy the hotel's fabulous Caviar Tea. In addition to being served Veuve Clicquot champagne and fine caviar, you'll get to enjoy a variety of sandwiches, scones, and pastries, all beautifully presented.
Cost: $650 for a group of four.
http://www.sfpalace.com/signature-tea-san-francisco/
8. Go on a tech tour
San Francisco is known for being a huge tech hub, and if science is your thing you can take an awesome tour of Silicon Valley. This isn't your standard, everyday tour — it's a customized trip that includes luxurious private transportation and your own knowledgeable guide.
Cost: A five hour private tour is $510.
https://www.viator.com/tours/San-Francisco/Silicon-Valley-Tour-from-San-Francisco/d651-10700P5
9. Go on a San Francisco scavenger hunt
One of the most unique things to do in San Francisco that will show you the city's unbeaten path in a whole new way is to go on a scavenger hunt. You and your group will be given clues and then travel around trying to solve your quest. It's fun, exciting, and will have you feeling like you've stepped into a mystery novel.
Cost: A customized group scavenger hunt starts at $2,410.
http://www.cloud9living.com/san-francisco/davincis-gold-scavenger-hunt
10. Tour the area by seaplane

Seeing the city by land and sea is great, but experiencing San Francisco by air is amazingly different. Whether you want to go with a pal, are flying solo, or you're looking to surprise your significant other with a romantic interlude, this seaplane tour is a great way to see the city in a new light.
Cost: A 40 minute flight for up to two guests, champagne included, is $551.25
https://www.tripadvisor.com/AttractionProductDetail?product=2740CHAMP&d=106745&aidSuffix=xsell&partner=Viator