San Diego is known as the place where California was born. It is within minutes of the border between the United States and Mexico. At one time, San Diego was part of Mexico, soon after that country became independent of Spain. In 1850, California was admitted to the United States at the conclusion of the Mexican-American war, and San Diego eventually developed into the main economic and social center of Southern California. In recent history, the United States Navy had a significant history in the city due to its large naval base, and military and defense activities combined with manufacturing, international trade, and tourism as primary economies in the area.
Major educational institutions have brought biotechnology, international students, and increased population. But, the climate and proximity to the sea continue to bring visitors annually who enjoy a wide range of water sports and beach goers. San Diego is home to many excellent restaurants, cafes and bars, with high end entertainment, luxury accommodations, and many cultural activities. Home to world class museums, performing arts, and recreational pursuits, it is a popular destination for Californians and the rest of the world.
San Diego is a wonderful mixture of Spanish, Mexican, American and international cultures, foods, and Southern California surfing and fresh air. It is said that the temperature is always 70 degrees. It's a great place to live and to visit, with something to see and do for just about everyone.
Here are just a few of the tantalizing things it's possible to do there if funds are unlimited.
Rent a Beachhouse
Staying for a week right on the beach is a California tradition, and it's one of the best ways to vacation in San Diego because so many activities are oriented to the ocean. The best houses with direct beach access are a step above those with a view of the beach, which often means traveling a distance to actually find the beach. These properties are usually available by the week, as demand is high. Beachhouses.com is a great site for finding the perfect property. Take a look at "Right On The Beach", 2861 Ocean Front Walk, San Diego, for a lovely home filled with tons of amenities. For low season, rates start at $8,750 and for high season, $12,750.
http://www.beachhouse.com/2861-ocean-front-walk-san-diego-california-92109-p332218.html
Buy One of a Kind Diamond Jewelry at Harold Stevens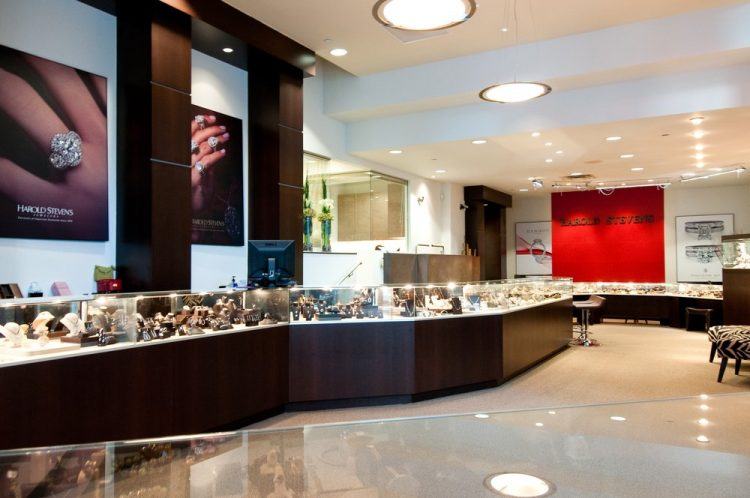 Harold and his wife, Joy, founded the downtown San Diego retail jewelry store in 1979. Kasner is a second generation jeweler who was born in South Africa and grew up there. He began as a diamond importer, and manufactured unique jewelry designs for local jewelers. Kasner hand selects each piece of jewelry in his showroom, chooses diamonds based on their unique importance and works with his team to create bespoke jewelry pieces. The store is a San Diego icon. Prices are available upon request.
https://www.haroldstevens.com/pages/about-harold-stevens
Attend the San Diego Symphony Opus Gala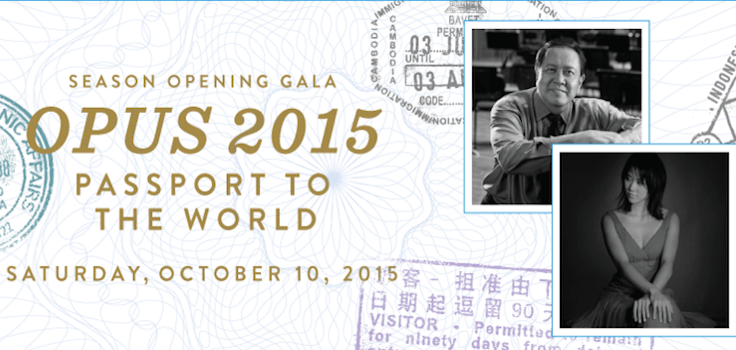 The Opus Gala is a wonderful way to hear the symphony and support it at the same time. The 2016 event will be held on Saturday, October 8, featuring the San Diego Symphony Orchestra conducted by Music Director Jahja Ling, and featured artists Michael Feinstein and Cheyenne Jackson. The Ultra-Premium Gala Ticket is offered with two ticket options. Select an individual ticket for $5,000 or bring along an entire group for Table of 10 at $50,000. Benefits include premium table location, VIP concert seating, a private reception following the concert to meet the star performers, tableside Champagne service, preferred wine selections, cocktail reception and gala dinner, and valet parking.
2016 Evening Festivities
Attire: Black Tie
5:00 PM – Cocktail Reception at Symphony Towers Lobby
6:00 PM – Gala Dinner at The University Club at the top of Symphony Towers
8:00 PM – Concert at Jacobs Music Center featuring Cheyenne Jackson and Michael Feinstein
9:30 PM – After-Party at The University Club
http://www.sandiegosymphony.org/opus/galadinner/
Buy a Custom Surfboard by Tim Bessel
Tim Bessell hand crafts his surfboards right in San Diego. He made a series of surfboards featuring the silkscreen prints of Andy Warhol. Bessell had seen a series of skateboards featuring Warhol's work and they inspired him to try out the idea on his custom surfboards. He was encouraged that the boards would be popular, as Warhol had made a surf film in San Diego in 1968, and though it was not well known it was a connection to Bessell's work in San Diego that couldn't be missed.
He got permission to create the surfboards by asking The Andy Warhol Foundation, and they were happy with the idea. There are five series of the surfboards available by commission or through galleries. Bessell's boards live with owners in New York, London, Forte dei Marmi, Italy, and of course, San Diego. They sell in art galleries for as much as $18,000.
http://www.bessellsurf.com/index.php
Charter a Week of Scuba Diving Trips on The Humboldt
San Diego is known as a World Class diving destination. Waterhorse Charters specializes in scuba trips for all levels. The Humboldt can be chartered by the day for full boat charter rates ranging from $1,150 weekdays up to $2,050 on weekends. Rental gear and instructors are also available at varied rates. Reserve the Humboldt for a week and take a diving vacation. For the avid scuba enthusiast, there are many fascinating San Diego dive sites.
Wreck Alley is a prime spot to see several shipwrecks just 1.8 miles off the coastline. The Yukon, The RubyE and the research platform NOSC Tower all have become colorful places to experience colorful anemones and sea life. The Point Loma Kelp Beds are also a great dive location for all levels. Beginners and technical divers alike are welcome at Waterhorse Charters.
http://waterhorsecharters.com/pricing.html
Buy Your Own Touring Bicycle
San Diego is a place where some of the best things to see can be done while riding a bicycle. It's no surprise that cycling is such a popular San Diego activity. It is actually a center for the sport. There are plenty of bike rental spots for those who want to pedal along the coast. Mission Bay is a great place for bike paths along the bay. But rather than rent, why not buy the best ride in comfort and high performance?
Black Mountain Bicycle has been a San Diego neighborhood store for 38 years, serving families and cycle enthusiasts. It's a first rate store for finding high quality bikes for all riding levels. The 2016 Specialized Diverge Pro is an excellent touring bicycle for all kinds of roads, along with some added comfort details for those times when the road isn't at its best.
Available in Satin Carbon, Gloss Carbon and Dream Silver, the bike features Zertz vibration damping, Roubaix Pro high volume tires, Shimano drivetrain for excellent shifting and Shimano disc brakes for smooth, secure hydraulic braking. A Ti-railed Phenom seat provides riding comfort. The price is approximately $5,500.
http://blackmountainbicycles.com/
Charter the Mega Yacht Isabella
Isabella provides 5,000 square feet of living space with 5 suites for her guests. Isabella's private chef prepares fine dining experiences for guests, with 5 star menus, and guests stay in beautiful staterooms equipment with fine amenities. She is a luxury floating hotel, and can be reserved for a dockside experience in San Diego or for a customized cruise around the harbor, or along San Diego's coastline. San Diego has a seafaring history, with the United State Navy in long association with the city. The natural harbor and beautiful off-shore views bring much enjoyment to the thousands who visit each year. The Isabella's minimum stay is one night, and averages approximately $10,000 per night.
Select a vintage Contreras Classical Guitar at Freedom Guitar
A Contreras Concert guitar made in 1969, all original, hand built and signed is available for $7950. That's the sale price. The regular price is $12,500, but Contreras offers works of art with amazing sound. Ask for Item #3725, but should that one no longer be available, there are several others of similar quality available. Contreras guitars are from the master luthiers, father and son, Manuel I and Manuel II, from Spain. Manuel II passed away at a very young age in 2011, but the guitars of both father and son are highly sought after. Southern California has a rich history of guitar artistry, with its proximity to Mexico, and due to San Diego's prominence as an international city. Freedom Guitars is the largest vintage music store in Southern California, opening in 1972.
Enjoy the San Diego Civic Youth Ballet En Pointe at the Prado Gala 2016
Leonard Simpson's Ninth Annual 10 Best Dressed Awards Gala 2016 will raise funds to support the San Diego Civic Youth Ballet. Since its Balboa Park founding in 1945, The Youth Ballet has been the resident classical ballet school at the comprehensive cultural location. This year's gala will be held on November 17.
A VIP Table for 10 is offered for $5,000 and includes:
5:30 PM Arrival
6:00 PM Red Carpet VIP Cocktail Party, Meet the Press and Glamorous Auction
6:30 PM Formal Dinner
8:00 PM Theatrical Show
9:30 PM Award Ceremony
Dress Code: Ladies, Formal Gowns; Gentlemen, Black Tie
https://sdcyb.secure.force.com/
Become a Private Pilot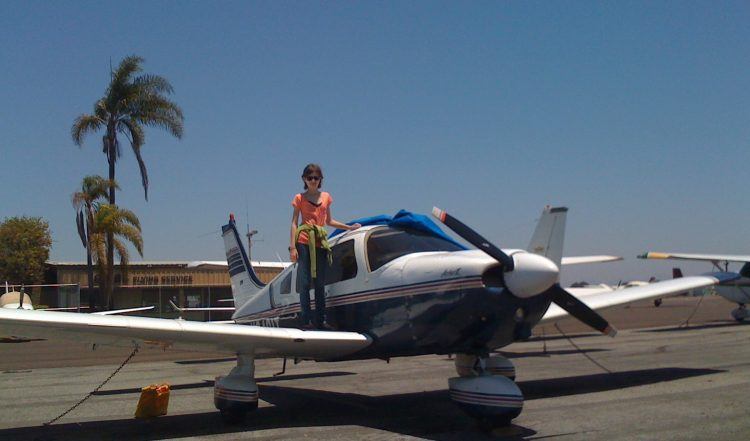 Learn To Fly San Diego provides flight training programs which begin with the initial Private Pilot Certificate. Students 17 years of age, will need to complete the FAA General Requirements, which including passing the FAA medical examination be capable in writing, speaking and reading the English language. The aircraft is maintained to FAA standards and more. Students begin with a Cessna 172 or Piper Archer to complete the FAA minimum 30 hours of dual instruction. Additional ground instruction is required for 10 hours. The basic cost is $6,720. Additional costs include:
Check ride examiner $550
Ground school DVDs $215
Pilot supplies: about $250 for headset, fuel tester, kneeboard and charts
Completing Private Pilot certification costs about $7,800 overall, but it is recommended to allow a total of about $9,000 which will give extra flying hours for additional practice. Within an extended vacation, earning a Private Pilot's certification could be a dream come true.