If you like shopping, fine dining, fun theme parks, and fine resorts, there are few better places to go than Orlando, Florida. It's a veritable playground with world class attractions, famous sights, and a never-ending list of things to do. If you have a big budget, you can really go to town and enjoy some exclusive excursions.  We're not talking about waiting on lines to have to ride the teacups here.  We're talking five star quality and extreme pampering here.
Here are ten things to do in Orlando with an unlimited budget:
Stay at Disney World's Four Seasons Resort in the Royal Suite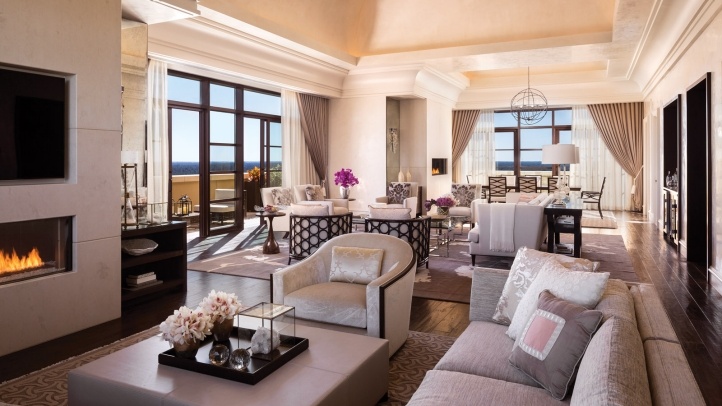 The most expensive room at any Disney World resort is the Royal Suite. Located on the 16th floor of the Four Seasons at WDW, it provides a magnificent view of Magic Kingdom and is a spacious 3,300 square feet in size. A large bathroom covered in marble tile, plush living area, private bar, and gourmet kitchen are just the beginning of what makes this deluxe accommodation so exclusive. It doesn't come cheap, but the suite is beautifully decorated and about as upscale as it gets.
Cost: Reserving the hotel's Royal Suite costs $12,000 per night. The other top level suites are nearly as expensive, and other rooms at the resort average $550 per night.
Link: http://www.fourseasons.com/orlando/accommodations/suites/royal_suite/
Dine with a few friends at Le Coq Au Vin
Many people think of French restaurants as being insanely expensive, but that's not universally true. However, one restaurant in Orlando named Le Coq Au Vin does fit that description perfectly. It's been called one of the best restaurants in America by Zagat, and is often noted as being the creme de la creme in Orlando as well. Truffled fries, Normandy-style duck, and crab and shrimp salad are included on the menu. The most expensive wine available at Le Coq Au Vin is a $4,795 bottle of '72 Petrus Pomerol.
Cost: You'll easily spend over $5,000 with a group of four if you order the restaurant's most expensive wine and opt for the priciest entrees on the menu.
Link: http://www.lecoqauvinrestaurant.com
Get a private guide and assistant when you visit Disney World
Anyone who has tried to plan a vacation to any Disney park on their own knows the massive number of details involved. If you have money in your trip budget, hire an assistant instead. Your assistant will create a personalized itinerary, guide you through the parks, tell your family interesting facts and history about the attractions you see, and help you get the most out of your Disney World Vacation.
Cost: With the cost of park admission and staying at one of the top tier Disney World resorts, you'll spend over $10,000 for a five day vacation with an assistant.
Link: https://www.viator.com/tours/Orlando/Private-Walt-Disney-World-Assistant/d663-21385P1
Take a private VIP tour of Universal Studios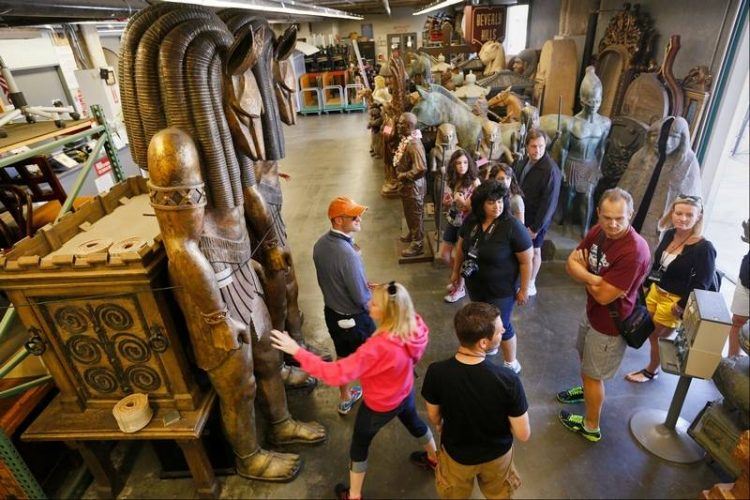 Universal Studios is a blast in and of itself, but for a more exclusive vacation become a VIP. The park's Private VIP Experience gives you access to reserved seating at shows, complimentary continental breakfast and valet parking, and awesome behind the scenes tours — you'll truly get the red carpet treatment. Best of all, you'll get priority line access to Universal Studios' most popular rides and attractions.
Cost: If you bring along 11 of your closest friends, you'll end up spending over $6,000 for this exclusive experience.
Link: https://www.universalorlando.com/Theme-Park-Tickets/Vip-Experience.aspx
Have a steak dinner at Christner's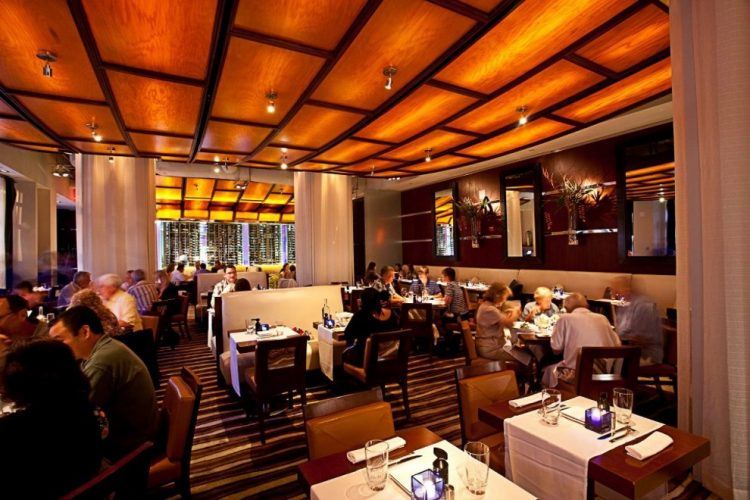 This is one of the top restaurants in Florida and is listed by Zagat as one of the best steakhouses in the country. The always fresh, never frozen lobster and cuts of meat are exquisite, and the wine list at Christner's contains 4,500 different selections. The succulent menu also includes shrimp remoulade, fried oysters, and beef Wellington. If you're looking for really pricey things to do in Orlando, order a bottle of the restaurant's rarest wine.
Cost: Eating with three other guests and ordering Christner's most expensive entrees and wine will bring your tab to just over $5,000.
Link: http://christnersprimesteakandlobster.com/
Enjoy a few private helicopter tours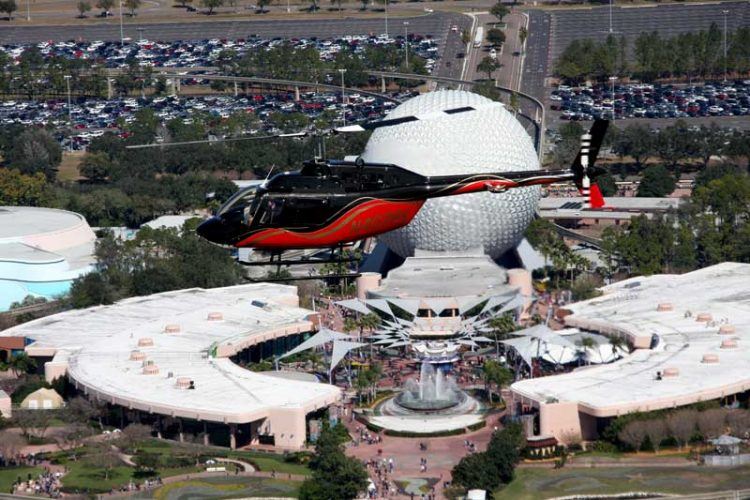 This is one of the most thrilling things to do in Orlando, and you'll get to see the Epcot fireworks show like never before. After getting an aerial view of Epcot, you'll also fly over Downtown Disney, the World Showcase, SeaWorld, and Universal Islands of Adventure, all from the comfort of a luxurious helicopter. Why four rides? Because once you do this once, you'll surely want to go again.
Cost: Four rides for four people on the Epcot Fireworks helicopter tour costs over $5,500.
Link: http://www.orlandohelitours.com/epcot-fireworks-tour.aspx
Go character dining-only at Disney World
There's a seemingly endless variety of food options at Disney World, but the most costly are the character dining experiences. These meals offer exclusive opportunities to meet some of Disney's most famous characters and take home special souvenirs. You can join the Perfectly Princess Tea Party at the Grand Floridian, see Mickey at his backyard barbecue at the Fort Wilderness Resort, or head to Akershus Royal Banquet Hall at the Epcot World Showcase to see Cinderella and her friends. It's fun for kids and adults alike and is the way to go if you have the money to splurge.
Cost: Opting to eat Disney World's most expensive character breakfasts, lunches, and dinners during a five day vacation will cost over $6,000.
Link: https://disneyworld.disney.go.com/dining/#/character-dining/
Hang out with monkeys and manatees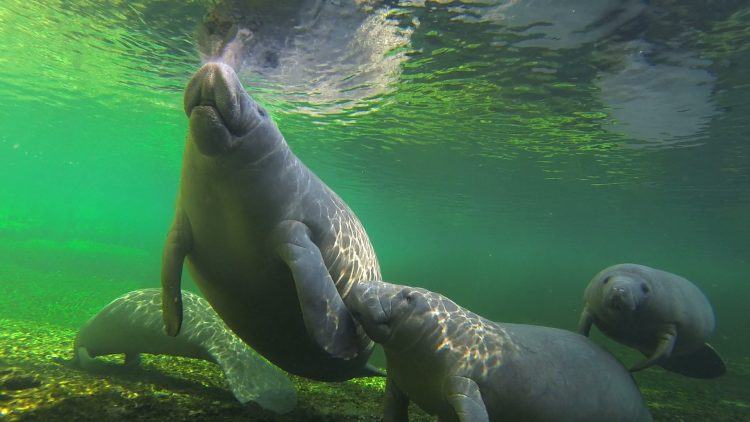 Many know about Florida's manatee population, which inspired legions of tales about mermaids, but few are aware that the state has a population of Rhesus monkeys. If you take this tour, you'll get to spend a week exploring the natural wonders in the area including the Withlacoochee River and State Forest, Ocala National Forest, and Silver Springs. Each night you'll rest in a cozy private lodge and dine on a specially prepared menu.
Cost: A trip for four people starts at $5,200
Link: http://www.adventuresinflorida.com/lodge-based-tours/manatees
Charter the Divas Del Mar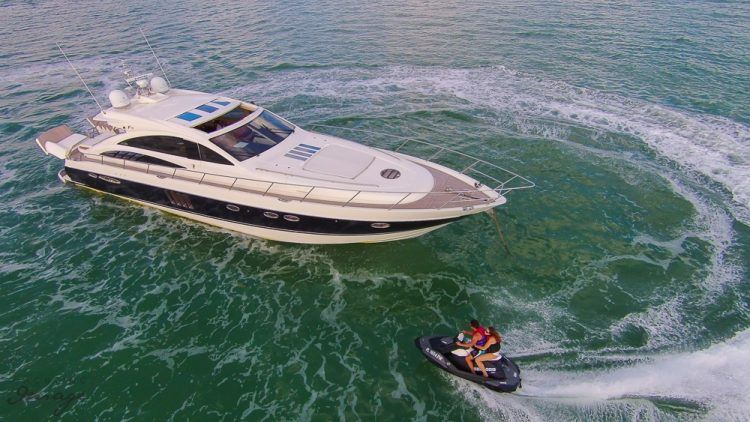 This is just one of many yachts that you can charter in Orlando, but it's certainly impressive inside and out. The beautiful vessel boasts a huge list of lavish amenities including a spacious sundeck, salon complete with entertainment, and a gourmet galley kitchen. To have the ultimate yachting experience, add on gourmet catering and a private bartender.
Cost: Chartering this yacht, with catering, costs over $6,000 per day.
Link: http://www.lotsofyachts.com/divas-del-mar
Choose an exclusive suite overlooking a savanna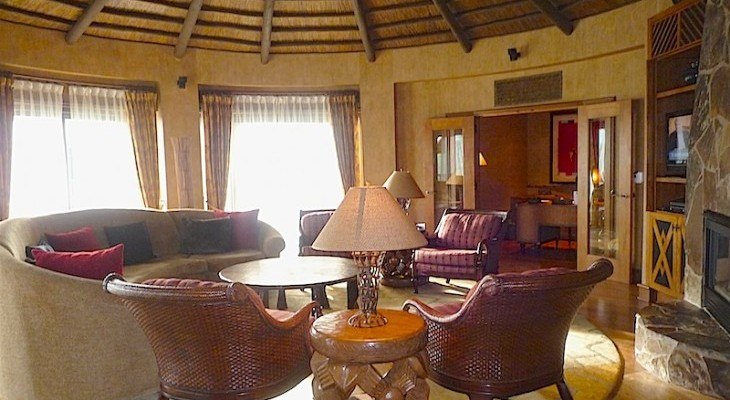 Disney World has managed to create some incredible resorts, including Animal Kingdom Lodge. It contains several areas with savannas where you can see African animals, such as giraffes and gazelles, walking around right outside your window. The most luxurious room there is the Royal Asante Presidential Suite, which sports exotic decor, gorgeous furnishings, and fine linens. It's so highly sought after that you need to not only reserve it well in advance, but call in your request — only Animal Kingdom Lodge's standard rooms can be booked online.
Cost: The opulent Royal Asante Presidential Suite at Animal Kingdom Lodge costs $2,400 per night, meaning you'll pay $7,200 for a three day stay.
Link: https://disneyworld.disney.go.com/resorts/animal-kingdom-lodge/