The best thing about traveling is that you get the opportunity to enjoy new and sometimes bizarre things. The quandary is that money restraints can prevent you from making the most of your vacation, but what if it wasn't this way? What if you didn't have to worry about money, everything was sorted, and all you have to do is pack your things and go? Where would you go? Don't fret, we've got you covered.  Today's location?  London.
Here are the top 10 things to do in London with an unlimited budget.
1. World's Most Expensive Haircut at Stuart Phillips
Once you get to London the best place to start is with a hairstyle makeover by one of the finest hair-cutters and dressers in the world: Stuart Phillip. Each session will cost you a jaw-dropping $26,000. A single luxury appointment can give you the Diamond Package that includes a number of luxury spoils, in addition to the honor of having your hair styled and cut by the one and only Stuart Phillips from the Bafta Awards. These treats include a year's supply of the best hair products, live music performances by famous musicians, luxury lunch by Mrs. Phillips, limousine, plane ticket, and of course, haircut and style.
http://www.stuartphillips.co.uk
2. Gieves and Hawkes Personal Tailor
In case you are traveling for business as opposed to leisure, you can organize a meeting with a bespoke tailor who can create a specially designed suit just for you. Gieves & Hawkes tailors are probably the finest luxury tailors in London. You can order a bespoke suit starting from $5,900, fitted to your exact measurements and made with the best materials. The price will depend on what you want to add on the suit, materials used, and any other custom ideas you want to incorporate.
http://www.gievesandhawkes.com
3. Executive Football Game Seats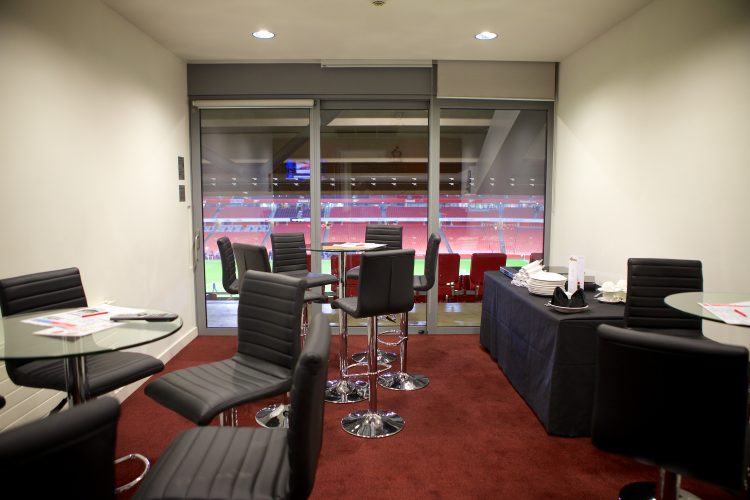 London possesses some of the finest football teams on the planet, and you can book a high standard booth to enjoy a nice weekend game. Arsenal's home ground, The Emirates Stadium, is one of the most luxurious places to be, where you are treated like a king throughout the match. A sit at the Executive Box of the Emirates Stadium will cost you about $20,000 for you and fifteen of your friends. This will give you access to your favorite menu, professional caterers, and a spectacular view of the game. You will also get the best seats in the entire stadium, betting facilities, Arsenal-branded merchandise, private parking, and a professionally-trained staff to cater for your needs throughout the game.
4. The world's most expensive Glamburger
Dine in style as you enjoy one of the finest foods in London: the Glamburger. Here, you will have access to unique ingredients for fast food meals, which are made from black truffle brie, Kobe beef, and Canadian lobster accompanied by a hickory smoked duck egg, Beluga caviar, and Iranian saffron – all soaked in golden edible leaf in a bun. This will cost you around $1,400.
5. Salvatore Calabrese Cocktail
London is synonymous to fine living, and is home to one of the most expensive cocktails in the world. This cocktail, which was created by the famous Salvatore Calabrese, costs a blinding $7,200. Known as Salvatore's Legacy, this drink can be ordered at a world class venue at Playboy, Salvatore. It has also been described as the world's oldest cocktail, containing some rare drinks such as a 20th century Angostura Bitters, a 1788 Clos de Griffier Vieux Cognac, a 1860 Dubb Orange Curacao, and a 1770 Kummel Liqueur.
http://salvatore-calabrese.co.uk
6. London Eye Champagne Tasting Capsule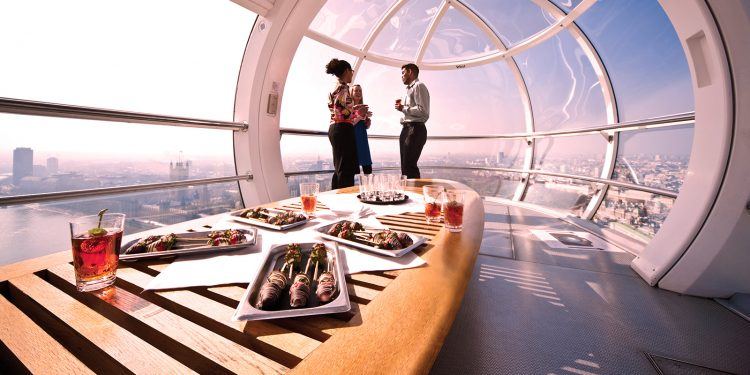 If you are looking to boost your adrenaline rush, then this is the best place to be. The London Eye capsule will give you a 360 degree view of London where you can enjoy unforgettable moments with your family or friends as the capsules lift you above the city. The London Eye is designed to give you the fanciest ride in the city, with private capsules featuring various prices and themes. Each ticket costs around $1,200, which will cover luxury tastes of the world's finest wines and champagnes, two 1-hour long rotations, mini guide of the town, and 4D movie in addition to access to a personal wine specialist that will serve and guide you through the details of the beverages.
https://www.londoneye.com/private-capsules/tasting-capsules/
7. Tickets to the Royal Opera House, London
Once you get to London, it is absolutely necessary to visit either a ballet, an opera house, or a theater show as this is home to some of the best performers in the world. Each ticket will give you an experience for about $262 per person. However, you can book the private boxes for you and three other friends which can run you into the higher 4 figures.
http://www.roh.org.uk/visit/tickets
8. Intercontinental Park Lane Royal Suite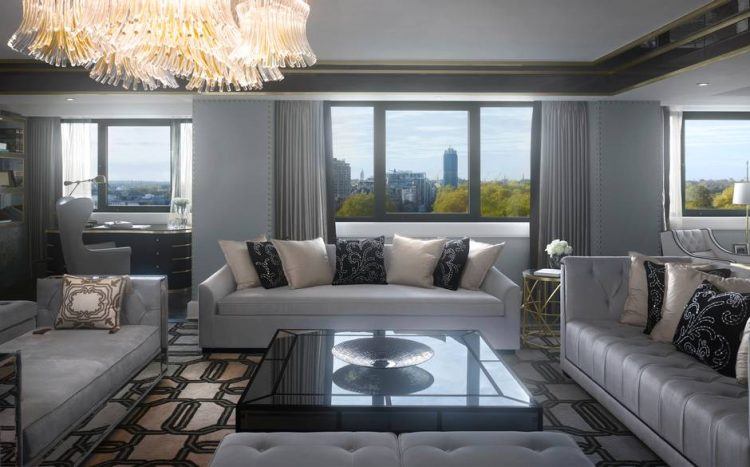 After a busy day, you can unwind in style at one of the finest hotels in London: the Intercontinental Park Lane Royal Suite. The place charges approximately $15,700 per night, which will give you access to royalty- worthy features and amenities. The place is modern and stylish, featuring enough space to accommodate up to 10 guests and chic interior designs. After a very expensive makeover, the place became one of the finest locations; ensuring guests enjoy an unforgettable experience in the city.
9. Drink Champagne at the Park Lane Club
Take a stroll down to the Park Lane Club, where you will find ancient champagnes worth $10,500 each. Since a single bottle consists of 15 liters, that basically translates to $700 per liter. Harrods, on the other hand, sells their picnic trinkets for around $45,000.
http://www.parklaneclublondon.com
10. Luxurious Cup of Tea at The Dorchester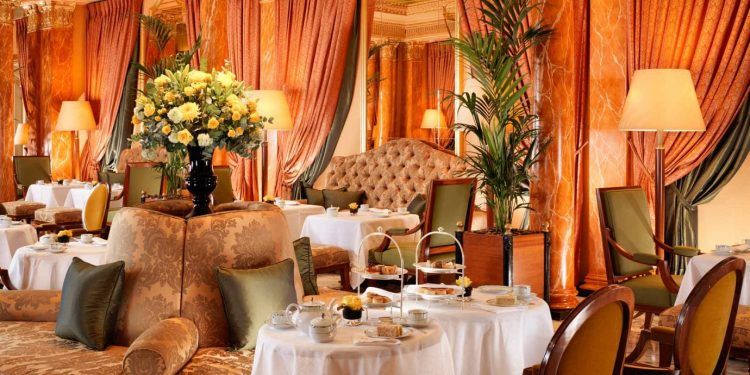 As expensive as it comes, you need to understand that these are not accompanied with hot water: you have to take it home and blend with your own lime-scaled kettle. The two unique tea items, however, are sure to wow the drinker.  The limited edition bag, on the other hand, comes with 280 diamonds tailored into it. This goes a long way towards bringing out the flavor, along with the two sugars and milk you will be adding.