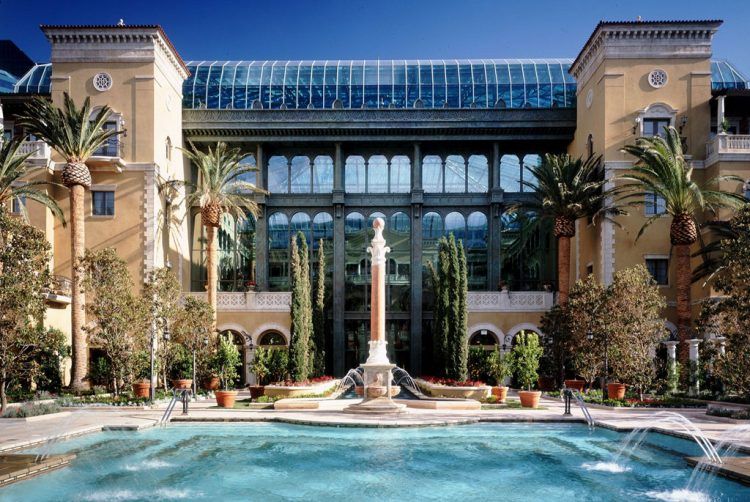 Las Vegas is well known for its "all you can eat buffets", complimentary services for casino visitors and inexpensive activities for the family. But the oasis in the desert also builds itself up as a place of luxury and glamor. Catering to the wealthy and famous, Las Vegas prides itself on providing expensive things to do as well as the run-of-the-mill activities.
Las Vegas, Nevada has a lot of hidden gems in and near the strip. Few people know the secrets of finding true luxury in and around Las Vegas. These are secrets places are something only the elite are aware of. There is more than private guest suites and private gambling rooms. These places include luxury private tours, invitation only guest suites and clubs with amenities most people would not even imagine.
Gambling in the casinos, watching shows and strolling the strip may not appeal to someone used to glamor and luxury. If you have money to spend and want a unique experience in Las Vegas, there are plenty of opportunities to enjoy your vacation.
Here are 10 things to do in Las Vegas on a limited budget.
1. Mandarin Oriental
The Mandarin Oriental is discrete and well appointed. Hidden in the City Center Complex in the heart of the Las Vegas strip, it is the only triple five star hotel recognized by Forbes Magazine in the "heart of the strip". There is no gaming and the entire hotel is smoke free. It offers peace and luxury in a quiet and sleek setting.
Guest rooms have floor to ceiling windows that offer magnificent views of Las Vegas. The Sky Bar, located on thee 23rd floor, has amazing panoramic views. The restaurant Twist, is the only United States restaurant run by internationally renown Chef Pierre Ganaire offers excellent food and service.
The large Penthouse suite offers many amenities. Little known, the Mandarin Suite is the most exclusive place to stay in Las Vegas. The suite is rumored to cost $15,000 a night. Located on the 22nd floor of the hotel, the 3100 square foot suite features personalized butler service, a personal fitness center and a large sunken bath overlooking the city.
http://www.mandarinoriental.com
Cost per night the private Penthouse Suite: $1499
2. Encore Beach Club "Mid Life Crisis" Package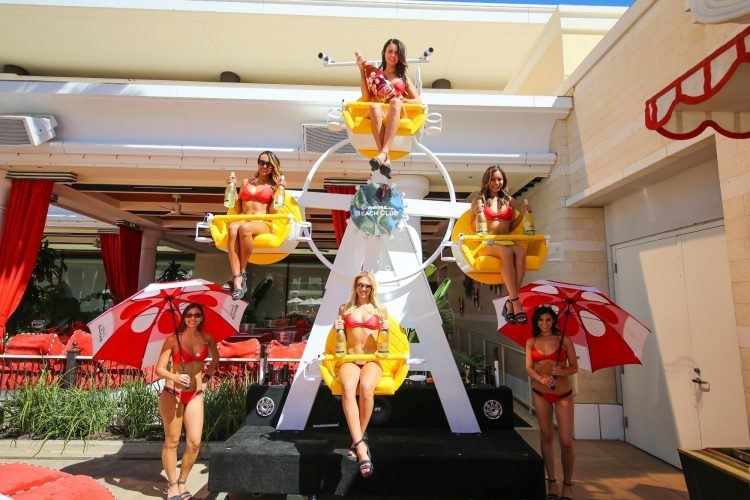 The Encore Beach Club is located at the Wynn Las Vegas. It was named Las Vegas Dayclub of the Year by Nightclub & Bar's Top 100. There are 26 cabanas surrounding the pool. Each has a day bed, refrigerator and flat screen TV. There are also 8 bungalows, each with a private bedroom, infinity dipping pool and a private balcony that overlooks the pool and the strip.
The Wynn Las Vegas features casinos and lavish guest rooms and suites with many amenities. The Encore Beach Club is, in itself, an amazing place to visit. Its VIP "Mid Life Crisis" package is an over-the-top exciting option if you have money to spend. The package includes a Harley Davidson motorcycle. The waitresses actually ride the hog to you to serve large bottles of champagne. Of course, they are scantily clad. You get to keep the Harley unless you decide to leave it as a tip.
http://www.wynnlasvegas.com/Nightlife/EncoreBeachClub
Package: $125,000
3. Private Grand Canyon Tour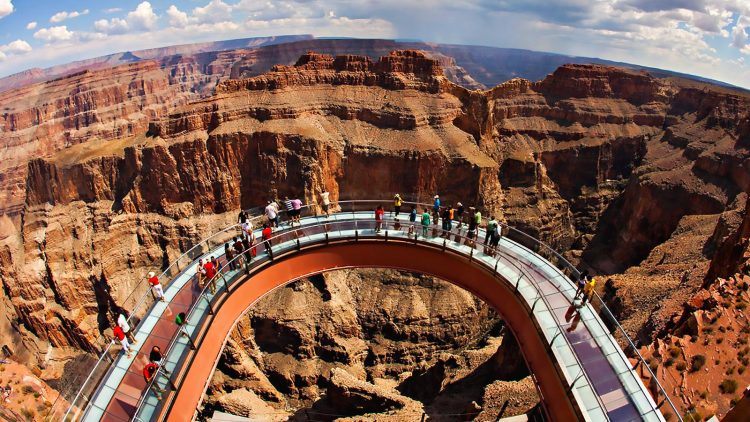 When visiting Las Vegas there is more to do than game. The Grand Canyon is close and one of the most amazing natural wonders in the world. Why not see it in style? A private tour may include a private limo from your Las Vegas hotel to the airport to board a small airplane and fly to the Grand Canyon. A one hour tour offers magnificent views of the Canyon. The tour also features a meal in a luxury restaurant or a private picnic at the Canyon with a custom made meal. The return ride to Las Vegas is in a luxury SUV and includes stops to hike and a private tour guide.
http://www.alux.com/luxury-things-to-do-in-las-vegas
Cost for party of 6: $5,300
4. The Mansion at MGM Grand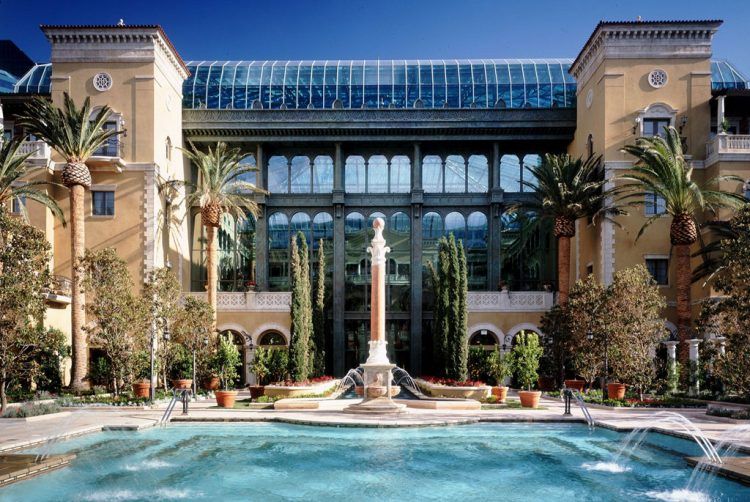 The Mansion at the MGM Grand is a little known luxurious place for exclusive guests. Promising complete privacy and grand amenities, The Mansion is only for invited guests. The 290,000 square foot mansion is decorated in 18th century Tuscan style and includes 21 atrium villas and 8 private garden villas. The villas range in size from 2400 to 12,000 square feet.
The amenities when staying in the villa include Rolls Royce transportation, access to a chef on demand, a full time butler, access to the private gardens, a board room, screening room and more. Guests have VIP status at all areas of the MGM Grand Hotel.
http://www.mgmgrand.com/en/hotel/the-mansion
Cost: $5,000 a night
5. Mustang Monument
Mustang Monument is not far from the Las Vegas strip and it is a respite from the busy activity of Las Vegas. Mustang Monument was founded by Madeline Pickens as an eco-resort where wild mustangs roam free over 900 square miles. Pickens has rescued 650 Mustangs. Guests at the eco-resort are treated to horseback riding excursions, roping lessons and guided hikes. They stay in rustic chic cottages decorated with custom furnishing and southwestern motifs.
Mustang Monument offers full amenities at the resort where guests stay in teepee like structures furnished with the finest bedding and seating. The resort offers a quiet retreat and a western experience amid luxurious surroundings. It is a great escape from the hustle of Las Vegas.
http://www.mustangmonument.com
Cost: $1,650 a night
6. Heli-ski in Ruby Mountains
If you have the money and enjoy adventure, you can escape from your Las Vegas trip to the nearby Ruby Mountains. Joe Royer has led Helicopter Skiing adventures in the snow covered mountains since 1977. The Ruby Mountains are a little known area of Nevada with 10 peaks above 10,000 feet. The secluded spot features powdered slopes and alpine lakes.
Royer offers a 3 day package. This includes helicopter lifts up the mountain for at least 20 ski runs. The package includes fine dining, luxury lodging and hiking tours. The company also offers private guide service.
Cost: $4650 for a 3 day package
7. Shopping
Shopping in Las Vegas is not limited to the mall or souvenir shops. There are plenty of luxury brands available for those with the money. Quality customers are treated to private VIP lounges, champagne and other amenities. Private shoppers and after-hours showings are common shopping experiences.
There are several places where luxury shoppers must visit. The Shops at Crystals, The Forum Shops at Caesar's Palace, the Grand Canal Shoppes at the Venetian, and the shops at Belagio are some spots to enjoy high end retail shopping. Shops include Chanel, Barneys New York, Louis Vuitton, Hermes, Givenchy, Armani and Celine are just some of the shops that welcome visitors.
http://vegasmagazine.com/luxury-shopping-in-las-vegas
Louis Vuitton Neverfull Tote: $1399
8. Caesars Palace
If you are not that into gaming, there is plenty to do at Caesars Palace. A luxury guest suite, a show, fine dining and drinks, shopping, and Qua Baths and Spa are all luxurious and relaxing things to enjoy at Caesars if your budget is unlimited. Guest suites at Caesars are filled with fine amenities. The Forum Shops offer high end retail shops and boutiques. Caesars features shows from singers like Elton John, Celine Dion, Lionel Richie and Mariah Carey. Well known comedians and fine dininng are also available at the resort.
Do not miss the chance to visit Qua Baths and Spa. The spa has won multiple awards for its above standard spa treatments including facials, floral foot baths and aromatherapy massage in a tranquil setting. The spa encompasses 50,000 square feet for peaceful serene therapy.
http://www.caesars.com/caesars-palace/things-to-do/qua
$1000+ including guest room, fine dining, drinks, a celebrity concert and a day at the Spa
9. L'Atelier De Joel Robuchon's at the MGM Grand
Celebrated Chef Joel Robuchon is considered by many to be the "Chef of the Century". His restaurant L'Atelier De Joal Robuchon features welcomes celebrity chefs such as Steve Benjamin who won on TV's "Chopped". The restaurant features counter service with the Chef preparing dinner right in front of you. There is also a Tapas menu and an international wine list. An extravagant 18 course meal is available for $475. Why not?
After dinner, enjoy a show at the MGM Grand like Gwen Stefani or David Copperfield. Relax with a night cap at Michael Mina Pub 1842. Then check into your guest suite for a good night's sleep.
http://www.lasvegasweekly.com/places/laltelier-inside-MGM/#/0
Cost: $1000+
10. Forever Resorts Houseboat
If you need a relaxing escape from the Las Vegas Strip, you could choose to spend a day and night at nearby Forever Resorts. This is a private retreat on the shores of Lake Mead. Forever Resorts offers a Houseboat tour. This is not just a houseboat, but a top of the line 75 foot "xTreme" vessel. The boat has 6 staterooms and 2 and 1/2 bathrooms. A full kitchen provides passengers with meals as they enjoy the beauty of Lake Mead. There is deck space and a 7 person hot tub on the upper deck.
http://www.foreverhouseboats.com
$1995 a night