For people who are curious, Lake Tahoe is classified as an alpine lake. Like the name suggests, an alpine lake is a lake situated at higher elevations, which tend to be clearer than their counterparts at lower elevations because of slower growth rates for both algae and moss. Furthermore, combined with the aspens, pine trees, and other plant life that can be found at higher elevations but nowhere else, this results in a beautiful landscape that should be both exotic and familiar at the same time, with Lake Tahoe being no exception to this rule.
As a result, it should come as no surprise to learn that Lake Tahoe is one of the most popular tourist destinations in the state of California as well as the state of Nevada, particularly since some of its attractions can be surprisingly affordable for interested individuals
Here are 10 amazing things to do in Lake Tahoe for under $10:
Emerald Bay State Park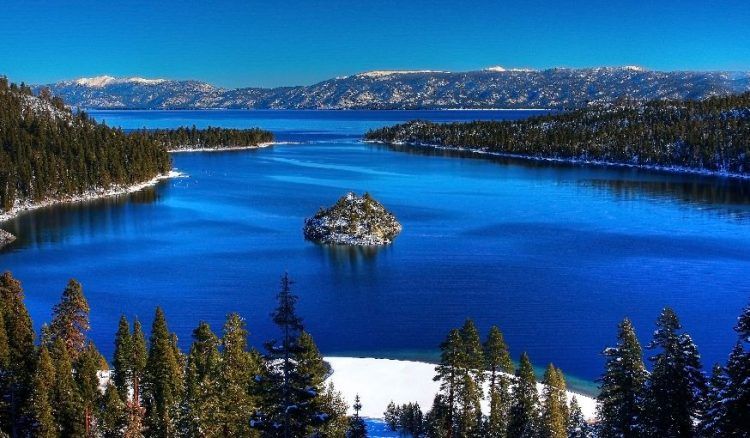 Emerald Bay is famous for its granite cliffs, which are complemented by lush forests as well as beautiful blue waters. Given the cliffs, it should come as no surprise to learn that the site is also famous for its spectacular views, which can also mean plenty of photo opportunities for photographers. There is no fee for either entering or parking on its grounds, but those who want to scuba dive as well as see one of the best examples of Scandinavian architecture in the United States should be prepared to pay a little more.
http://www.parks.ca.gov/?page_id=506
Kings Beach State Recreation Area
For people who like to have some fun and excitement while out on the water, there are few places that can match Kings Beach State Recreational Area, which encompasses 28 acres on Lake Tahoe's northern shoreline. Admission costs nothing, but the same cannot be said about parking at the available parking spaces. As a result, interested individuals might want to park further away before taking a short walk to the site.
http://www.parks.ca.gov/?page_id=511
D. L. Bliss State Park
Named for Duane Leroy Bliss, who was a lumber magnate in the 19th century, D. L. Bliss State Park is home to some of Lake Tahoe's deepest waters as well as some of its most interesting attractions, with the latter ranging from pristine beaches to a 250,000-pound boulder balanced on top of a single granite fist. Both admission and parking are free of charge.
http://www.parks.ca.gov/?page_id=505
Taylor Creek Visitor Center
Taylor Creek Visitor Center is for people who want to see more of the region's fauna and flora. Some of its trails are guided, while others are not, but all of them allow visitors to experience nature in a more up close and in person manner. Parking can cost somewhere between $5 and $25, but visiting the center itself comes with no charge whatsoever.
Fallen Leaf Lake
For a peaceful setting, there is Fallen Leaf Lake, which is enclosed by mountainous terrain to create a secluded shelter from the troubles of the world. Swimming, picnicking, and kayaking are all available because of a small beach while food and beverages can be found at a small cafe.
Lake Tahoe-Nevada State Park
Given its name, it is fitting that Lake Tahoe-Nevada State Park encompasses a wide range of landscapes for a wide range of visitors. In turn, this means that it supports a wide range of activities, which include but are not limited to boating and fishing as well as hiking and sightseeing. Naturally, entering the state park costs nothing, but using some of its amenities might not be.
Desolation Wilderness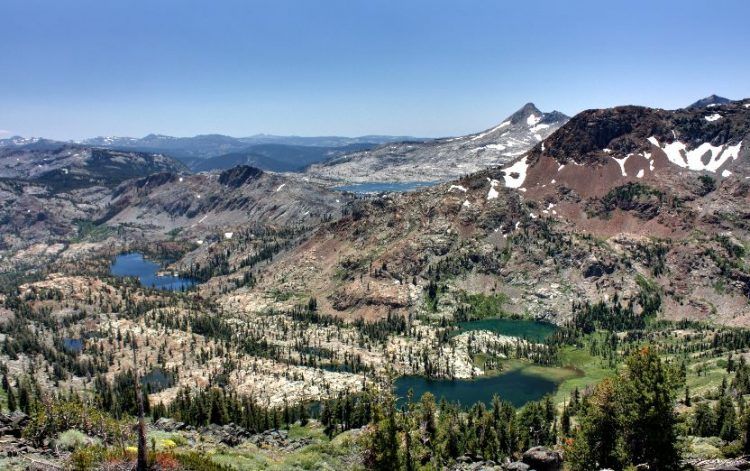 Curiously, Desolation Wilderness is a stretch of untamed land that also happens to be extremely accessible. As a result, it is one of the most visited pieces of wilderness that can be found in the United States, which is perfect for people who like a hike over terrain ranging from hills and forests to glacial lakes and valleys. Day hikers pay nothing, but overnight hikers will have to pay a fee when they register.
Commons Beach
Commons Beach is convenient because it can be found in the middle of Tahoe City, meaning that there is no need for visitors to head out into the wilderness. However, while it can support people who want to have a picnic while resting and relaxing, its other amenities are more limited. Still, it should be noted that Commons Beach is also a popular choice to host local events, meaning that it is well worth checking out by visitors who are interested in joining in on the local celebrations of various happenings.
Mount Rose
Mount Rose is no more than the third highest mountain in the region. However, it is nonetheless capable of providing its visitors with a challenging hike as well as a spectacular view of the entire region once they have managed to make it onto its summit. Initially, the hike takes the hiker through forests, scrub-land, and even mountain meadows filled with wildflowers, but as they climb higher and higher, they will see its terrain becoming sparser and sparser, which can be credited with an austere beauty of their own that should be more than capable of impressing. For people who love a challenge but are still concerned about their schedules, they should know that Mount Rose is extremely convenient to visit, even if the hike will take serious time and effort on their part.
Donner Memorial State Park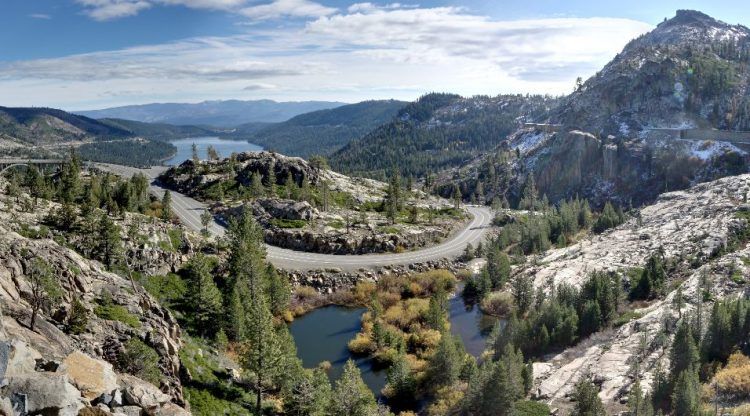 Unsurprisingly, Donner Memorial State Park is named for the ill-fated Donner Party, which experienced winter in the region and had to resort to cannibalism in order to survive. The museum that can be found in the state park provides information to people who are interested in learning more about its natural condition, while the memorial that can also be found in the state park provides information to people who are more interested in the Donner Party. Naturally, the state park is also capable of supporting a wide range of both cold-weather and warm-weather activities because of its intriguing mix of conditions and terrains, meaning that it has something for everyone.