Cincinnati is the third-largest city in Ohio and the 65th-largest city in the United States, so you can be assured that it is packed full of fun things that you can either do alone, with your spoud, your family, or your friends. It is home to a plethora of national historical sites as well as contemporary venues and natural locations and this amazing combination is what makes Cincinnati one of the most visited cities in the USA.
Enjoy this list of 10 things that you can do under $10 in this amazing city:
1. Take a tour of Mount Adams:
This neighborhood was named after President John Quincy Adams, who in 1843 delivered the dedication address for what was then known as the world's most powerful observatory (and is now the site of the Monastery). The Hill is popularly known for its tradition of fine wine, stunning art and all sorts of entertainment.
This Cincinnati neighborhood is full of bars and restaurants which include Blind Lemon (the most romantic bar in the area) and Quincy's (with a very large selection of wines and beers). It's a great place to spend a night out with your friends or loved ones. You can get a guided tour of Mount Adams for $10 so that you get a feel of what it is you would like to do here.
2. Check out the Cincinnati Music Hall:
This venue was built in 1878, it is certainly worth a visit! You get to see the Mighty Wurlitzer Organ which was put into storage for so many years and finally restored to its former glory in 2007. You can also get to see the Corbett Tower, the great chandelier and hear the story about how the Cincinnati Music Hall is haunted. It is a great way to immerse yourself in the culture of the city. You can set up a tour for $2.50 per person.
3. Explore Shawnee State Park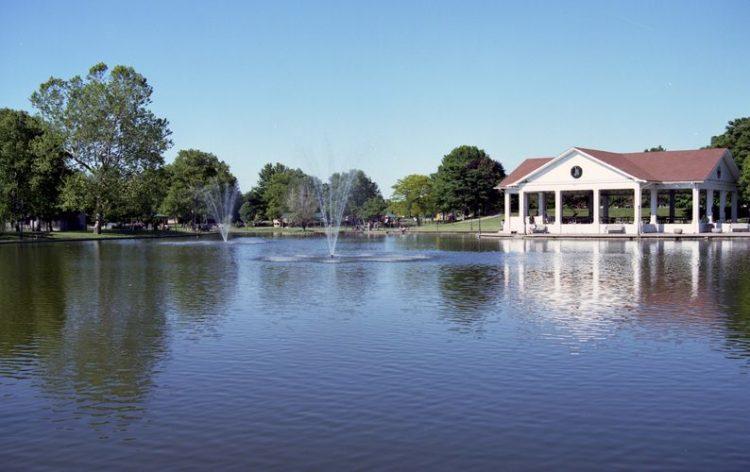 This park boasts numerous nature trails, great picnic spots and an absolutely stunning view of the Ohio River and Great Miami River valleys. There are a lot of other fun activities to do there also like canoeing or kayaking, golfing and visiting the old log cabin. It is absolutely free to visit so definitely consider this spot for a day out with your family.
4. Ride Carol Ann's Carousel:
This carousel can be found in the Smale Riverfront Park and is an absolute sight to see! The figures on the carousel will represent many areas of life, history and culture in the Greater Cincinnati area like sports, cuisine, river life and transportation. One ride costs $2 and six rides go for $10 so it is up to you to decide how many you can handle.
5. Tour Spring Grove Cemetery: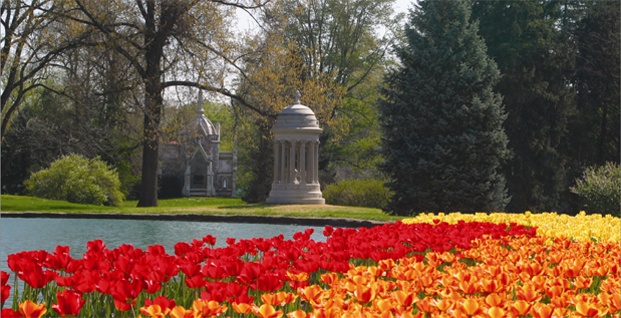 Spring Grove Cemetery is a National Historical Landmark and is a lovely garden cemetery that houses loved the passed on loved ones of Cincinnati locals as well as people from a lot of places all over America. Book a tour of the grounds under the full moon with their 'lanterned' guides for a special and enlightening perspective of one of the oldest cemetery in the United States of America. Admission is free for college students and a walking or van tour is $50 for groups of 10 or more.
6. Try Blue Ash Chili: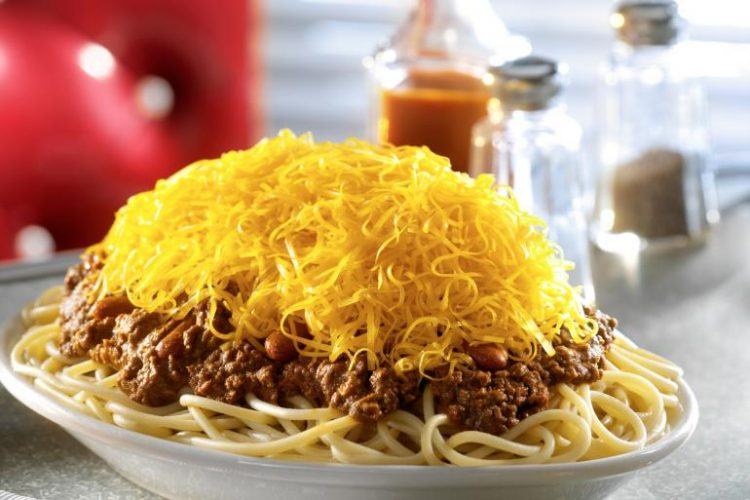 You cannot claim that you have visited Cincinnati without trying the Cincinnati-style chili from Blue Ash. It is a cozy local diner with three locations and a food truck that you can get this delicious classic from. Ever since 1969, the same amazing family recipe has been used to prepare the mouth- watering chili that people from near and far rush in to eat in the same exact wasy—chili-topped spaghetti buried under an avalanche of shredded cheese. Most of the items on the menu cost $5 or less so this is sure to be a nice, cheap place that you and your family can enjoy the delicious, home- style chili from Blue Ash.
7.Visit the Krohn Conservatory:
Wander through the natural trails and view more than 3,500 plant species at this beautiful location in Cincinnati. Founded in 1933, the Krohn Conservatory has been a monumental part of Cincinnati that you simply have to visit when you are around. If you happen to be there during the spring, you get to see the spectacular springtime butterfly show along with the thousands of other people that flock in for that purpose. You can also visit the rainforest waterfall and orchid house at any time of year. Note that this location is usually closed Mondays. Admission into the conservatory is $4/ adult and $2/ child.
8. Ride on the Loveland Bike Trail: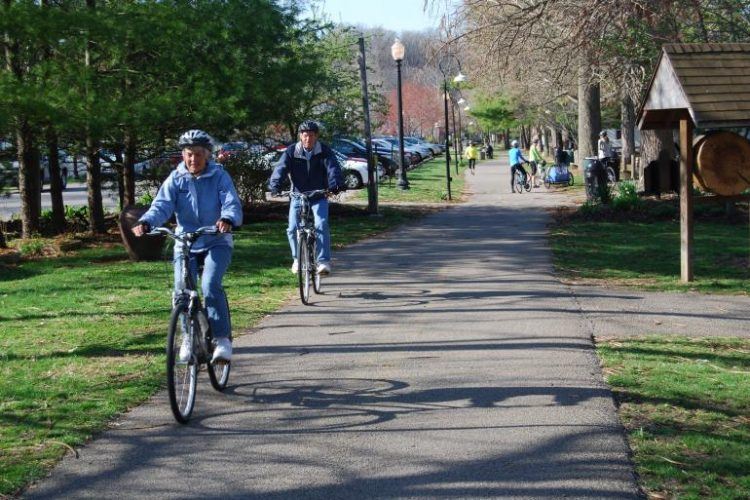 This is a free but definitely fun activity you can partake in with your family and friends. This bike trail consists of miles and miles of paved bicycle lanes that run along the Miami river, so you are assured of a stunning view as you take a ride in the warm sunshine and the crisp air. Parking and Picnic tables are free for all so you can take along a nice lunch to share with your family. If not, there are a lot of ice cream shops and restaurants along the trail that you can stop by to have a treat.
9. See an outdoor Shakespeare performance: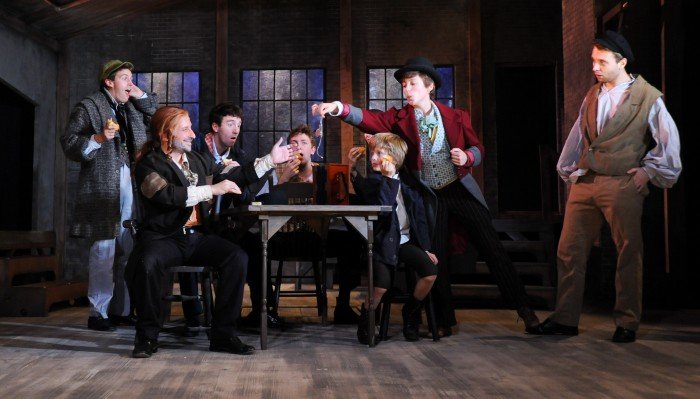 This event is also completely free of charge but definitely very worth your while. Pop up to see an enthralling rendition of Macbeth, Romeo and Juliet or another Shakespeare classic by the Cincinnati Shakespeare Company and be amazed by sheer talent while you walk around the park that it is usually held in. Be sure to check the dates, times and venues on their website because it varies.
10. Star gaze at the Cincinnati Observatory: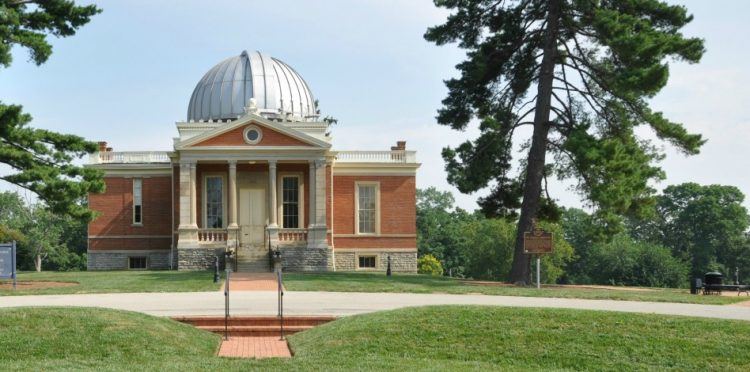 This is a very romantic event that you can do with a loved one or some friends. The observatory is open to the public on Thursday and Friday nights and admission is just $5. Have fun mapping out constellations with a crowd of star enthusiasts at this venue.
Links:
http://mtadamstoday.com/about-mt-adams/history/
http://www.spmhcincinnati.org/Music-Hall-Today/Features.php
http://www.greatparks.org/parks/shawnee-lookout
http://www.mysmaleriverfrontpark.org/carousel.htm
http://www.springgrove.org/events/tours.aspx
http://blueashchili.com/menu-2015/
http://www.cincinnatiobservatory.org/publicevents/general-information-1/
http://www.cincinnatiparks.com/krohn-conservatory/
http://www.lovelandbiketrail.com
http://cincyshakes.com/events/park/