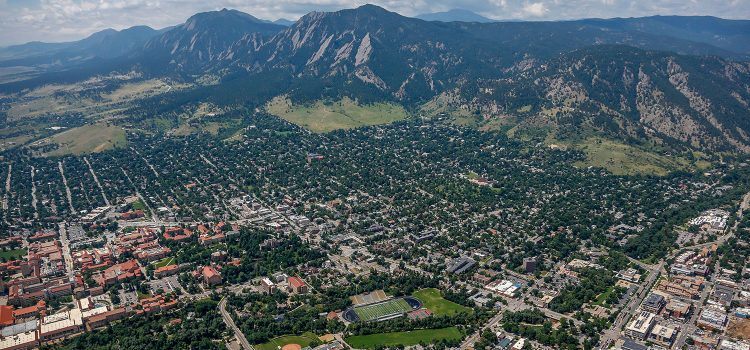 Situated at the base of the foothills of the Rockies, Boulder, CO is not just a city with all of the amenities associated with such placesm but also an excellent starting point for those who are planning to have some winter-themed fun high up in the mountains. As a result, it should come as no surprise to learn that said city is filled with a wide range of activities for a wide range of visitors, meaning that you are sure to be able to find something that is suited to your personal preferences.
Consider these 10 examples:
1. Flatirons Vista Trailhead
The Flatirons are some of the most picturesque formations that can be found in not just Colorado but also the rest of the United States, which is why their image can be found on the logos of numerous Boulder-based businesses. Unsurprisingly, this makes them popular choices for rock-climbing, though it should be noted that there are also hiking trails for those who are unwilling to risk themselves in said manner. There is no charge, but depending on what you want to do, you should make sure to bring the right equipment.
2. Chautauqua Trailhead
For people who love Boulder's natural landscape but want something more manageable as well, there is Chautauqua Trailhead, which is home to a number of trails that provide spectacular sights while remaining more accessible than most of their counterparts throughout the region. In fact, it is so close to Downtown Boulder that you should be able to make it to the site under your own power, but if you prefer other means of transportation, those are available as well at a cost. Otherwise, the Chautauqua Trailhead is also free of charge.
3. Pearl Street Mall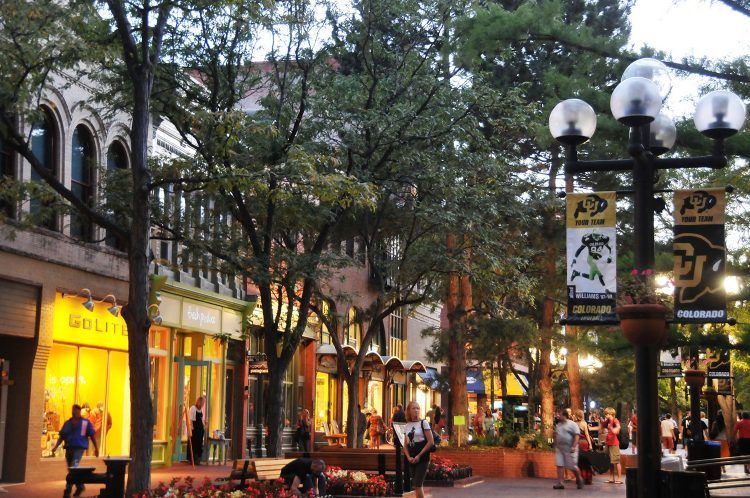 Like its name suggests, Pearl Street Mall offers one of the best shopping experiences that can be found throughout the city of Boulder, combining both familiar and unfamiliar names with a superb selection of retailers, restaurants, and other entertainment. Of course, there is no cost for entering the mall, but if you are not careful, you could end up breaking your budget by overindulging on all of the great buys that you are likely to encounter.
4. Eldorado Canyon State Park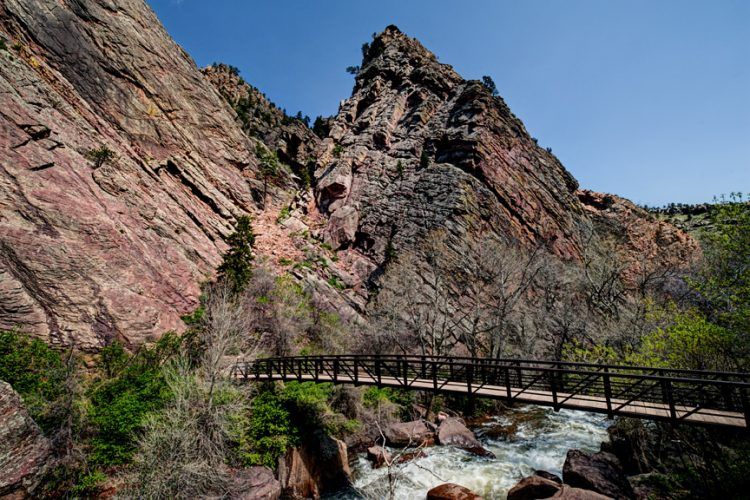 In exchange for an $8 fee, Eldorado Canyon State Park offers plenty of opportunities for kayaking, rock-climbing, and even horse-back-riding as well as more peaceful pursuits such as bird-watching and sight-seeing. Naturally, the sheer expanse of the state park means that there are a number of trails, each of which provides its own particular appeal, whether in the form of canyon walls or lush pine forests.
5. Boulder Creek Path
As stated by its name, Boulder Creek Path is a 5 and a half mile long trail that traces Boulder Creek from Downtown Boulder to the eastern fringes of the city. Its natural surroundings are charming, but its main appeal might be the fact that it is as convenient as it can be. Better still, it is one of the least challenging trails that can be found in the region, meaning that it is a perfect choice for those who have no interest in such challenges but still want to see something of the region's famous natural beauty. Unsurprisingly, there is no charge for using Boulder Creek Path.
6. Flagstaff Trailhead
Flagstaff strikes a neat balance between the ease of the climb and the rewards that await at the end of the experience. In short, it is a climb up the Flagstaff Mountain, which is not as simple as some of the trails that can be found in the region but should still be accessible for visitors of all ages. Once you have reached the top, you can gaze out for miles and miles around, which is a sight that should not be missed. Better still, you can even visit the Summit Nature Center, which offers both exhibits and entertainments. Please note the admission is free, though amenities might not be.
7. Boulder Beer Breweries
Boulder is one of the most famous places for beer in the state of Colorado, so it should come as no surprise to learn that there is a Beer Trail, which happens to include the best breweries for those who are interested in expanding their experiences with beers as well as other alcoholic beverages. Naturally, each brewery will charge a price for its products and services, meaning that you should plan ahead before you set out.
8. Leanin' Tree Museum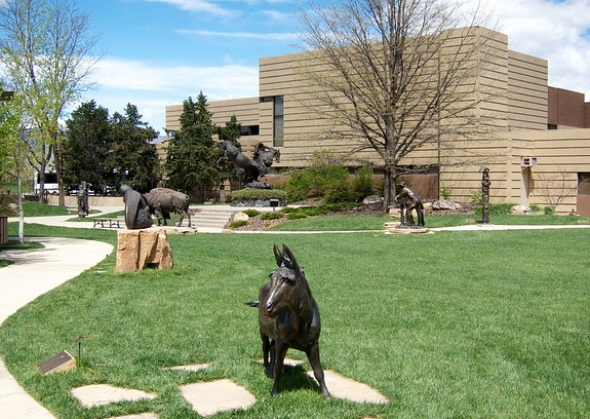 The Leanin' Tree Museum of Western Art lives up to its name by providing an excellent collection of artworks based on the natural beauty of the Rockies as well as life out in Colorado's magnificent landscape. Furthermore, the museum has a sculpture garden, which might interest those who are more interested in something with more of a solid feel than paintings. There is no price that has to be paid for visiting the Leanin' Tree Museum, though you might want to have some money on hand in case you want to buy something from its shop.
9. National Center for Atmospheric Research
Like its name suggests, the National Center for Atmospheric Research studies meteorology. However, it also offers a free look at the tools used for conducting weather experiments as well as hands-on exhibits in order to both educate and entertain interested individuals. Better still, it even has a trail of its own for teaching people about local wildlife, which can be just as interesting as the field of meteorology.
10. Celestial Seasonings Tea Factory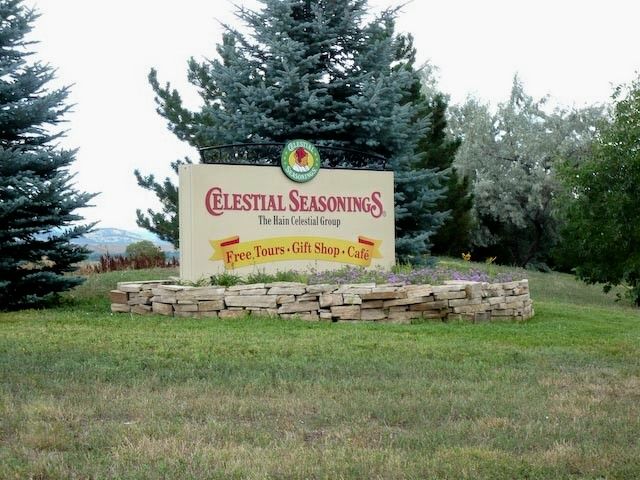 Curiously, Boulder is home to Celestial Seasonings, which is the single largest herbal tea producer that can be found in the whole of North America. By taking advantage of its free tour and tasting, you get to see the entire packaging process, visit interesting locations such as the Celestial Herb Garden, and then sample some of their products in person, which should make for a delightful if somewhat light-natured excursion.
Further Considerations
Summed up, you can count on being able to find something worthwhile in Boulder whether you are interested in fun and excitement or peace and relaxation, meaning that you should not hesitate to pay it a visit the next time that you head out on your vacation.