Beverly Hills earned its world-wide reputation as home to the glamorous beginning in the 1900s when the first movie stars built their homes there. The city is named after Beverly, Massachusetts. In its earliest days, Charlie Chaplin, Mary Pickford and Douglas Fairbanks built and bought many of the homes in the city, and the brightest stars of Hollywood came to join them.
Today, people come from all over the globe to shop in the exclusive stores along Rodeo Drive, to enjoy some of the most delicious cuisine available, and to catch a glimpse of a Hollywood star and the fabulously rich celebrities who live there. The city is small, encompassing only a few miles. It has no hospital, and all of its telephone and power wires are hidden. It is the richest zip code area in the entire United States.
It's police department can respond within one minute, its post office has valet parking available, and it has an old-time trolley that offers city tours daily. Thousands of visitors travel to Beverly Hills annually, to stay in its luxurious hotels and explore the surrounding Los Angeles area.
If you have the funds, here are 10 fun things to do in Beverly Hills with an unlimited budget
1. Take a private 4-hour tour with Glitterati Tours
Tours include any or all of the essential sights of Beverly Hills, and Los Angeles, including the Downtown area. Glitterati will pick up its guests at their hotel, local lodgings, shopping area, restaurant, of LAX and Burbank airports. The highly personal service allows guests to customize the private tour any way. There are a number of popular tours available, such as The Golden Age Classic Hollywood, Just the Hills (Celebrity Homes), and even a Scavenger Hunt for kids which can last 2, 3, or 4 hours. The tours are in luxury vehicles which contain extra amenities for comfortable rides. Only the guests are included, there are no additional strangers included, and no delays. The prices start at $149 per hour for 1 to 2 guests, with a 2-hour minimum. A 4-hour tour will highlight the iconic spots of the area, and costs approximately $596 per person.
2. Buy a Nice Piece of Jewelry at Neil Lane
Neil Lane is a Beverly Hills jewelry institution, known for fine vintage jewelry and for his own collection, Neil Lane Designs. Neil Lane spent $600 for his very first gold ring; a vintage piece he found in Paris. The piece inspired him to admire Edwardian jewelry and fine filigree craftsmanship. It was an experience which led him to become one of the most respected designer and collector of fine gold pieces. His collection of vintage pieces has been a part of exhibitions at institutions such as the Museum of Fine Arts Boston, and others.
Neil Lane has created hand crafted jewelry for the brightest stars in Hollywood. His jewelry designs are featured at major retail stores in the United State, the United Kingdom and Canada. He designs jewelry for Red Carpet Hollywood events. His clients have included Madonna, Charlize Theron, and Angelina Jolie, among others. A nice 3 ct tw diamond and 14K white gold bracelet will cost about $7,000.
http://www.neillanejewelry.com
3. Explore Beverly Hills, and more, with Celebrity Helicopters on "The Sky's the Limit Tour"
Experienced helicopter pilots take passengers on up close and personal tours of Beverly Hills, Hollywood, Malibu, the star's mansions and the entire Los Angeles Bay on a 75-minute tour. It's the stars' way to travel in the city, and taking a ride is an amazing way to see things that are impossible to see any other way. Prices start at $449,99 per person, but it's probably best to add mini-limo pick-up service for $54 and go Hollywood-Style with a bottle of Champagne, hors d'oeuvres, a souvenir t-shirt and a keepsake photograph for an additional $50.
http://www.celebheli.com/skythelimit/
4. Enjoy a caviar facial and massage at the Beverly Hills Hotel La Prairie Spa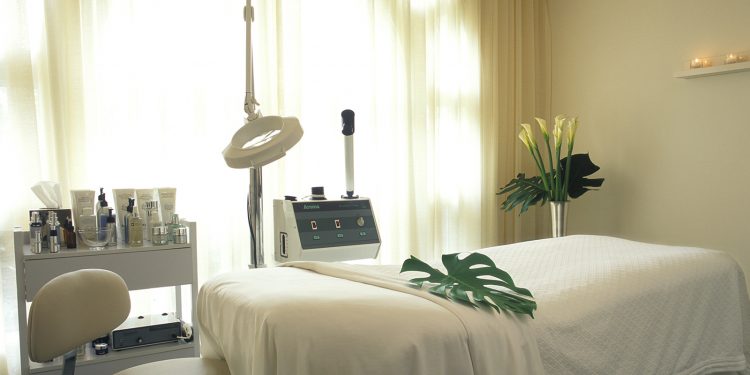 The Beverly Hills Hotel is synonymous with luxury accommodations, and the La Prairie Spa is famous for its caviar spa treatments. Checking in for a day at the spa is a must-do ritual on a regular basis for celebrities. Enjoy the pampering which makes La Prairie a favorite by reserving 90 minutes for the Ultimate Caviar Lift Facial at $370, have the La Prairie Caviar Luxe Manicure next, for 45 minutes at $100, and then check in for the 60 minute La Prairie Signature Caviar Massage at $215. The day will be spent in Hollywood style and bliss.
https://www.dorchestercollection.com/wp-content/uploads/bhh-spa-menu.pdf
5. Enjoy a performance at The Wallis, and post-theater cocktails at The Garden Bar
The Wallis Annenberg Center for the Performing Arts, "The Wallis", is situated right in Beverly Hill's heart. It features eclectic programming that is diverse, original and prestigious. The venue totals 70,000 square feet, and seeks to preserve the best of revered theater traditions, classic architecture and modern culture, literature and politics. The original 1933 post office of Beverly Hills serves as the theater's lobby. Performance events are world-class, with artists from all realms of the performing arts, guest conversations with leading thinkers, and musical contributions from the most talented. The most prized locations in the theater are the preferred orchestra seats, which are priced at $375 per person. Be sure to make arrangements for post-theater cocktails at The Garden Bar at Montage Beverly Hills. Geoffrey Zakarian, the famous Iron Chef, debuted his West Coast luxe cocktail retreat in June of 2016.
http://thewallis.org/shows.php
6. Reserve a chauffeur and stretch limo for a day visiting art galleries

Founded in 1997, A List Worldwide Transportation Services began in Beverly Hills, and has expanded through the years to service more than 480 cities around the world. The service is recommended by many for its top notch staff and familiarity with the city.
Start at Peter Lik's Gallery and purchase one of his world-famous photographs. His Open Edition landscape photographs, such as Dreamscape, begin at $1,800 plus shipping. The chauffeur and limo fees depend on the extent their services will be needed.
7. Spend an afternoon at Anastasia Salon for a signature eyebrow sculpting
The Anastasia Salon is where the famous and rich of Beverly Hills go for personalized eyebrow treatments. Anastasia's expert combination of dyeing, plucking and waxing have made her a favorite among celebrities, and her clientele include A list clientele. Her salon services also include makeup application and facials. Appointments are a must. Purchase an entire supply of brow maintenance products, such as her Brow Kit for $65 and an entire range of beauty supplies based on her expert salon tips. Prices vary from approximately $20 per beauty item to hundreds of dollars based on individual preferences.
http://www.anastasiabeverlyhills.com/
8. Visit Teuscher, Beverly Hills; the #1 Chocolatier in the World
National Geographic named Teuscher the #1 Chocolatier in the World based on the one and only Champagne Truffle. The truffle is a secret family recipe, and has been hand-made for the 50 years since it was first created. The center is of Dom Pérignon, which is surrounded by delicious ganache of dark chocolate, then the outer shell of milk chocolate is added, and dusted with confectioner's sugar. A two and a half-pound box of 72 truffles is priced at $246.50, but it's wise to add an assorted box of 72 truffles at an additional $246.50 just to be certain there's enough. The truffles should be consumed within 10 days, and must be kept cool…but, when did chocolate last that long, anyway?
http://teuscher-bh.com/shop/chocolates/truffles/champagne-truffles
9. Shop at House of Bijan, the world's most expensive department store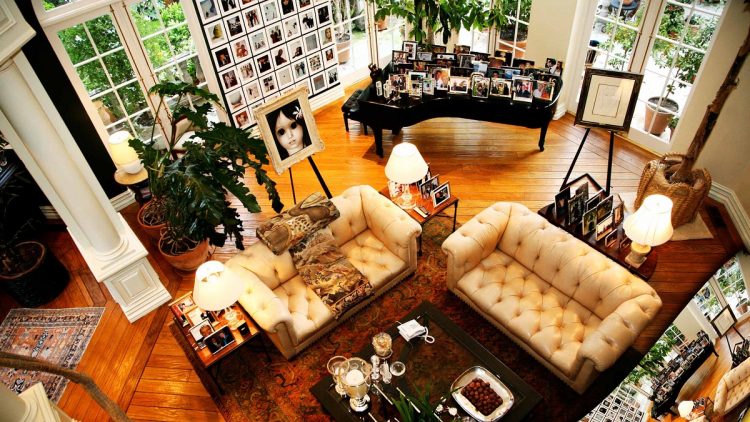 The store is situated on world famous Rodeo Drive, and reservations to shop are required. The average amount spent per customer visit is $10,000. Suits are priced beginning at $15,000 and the socks to match start at $50 per pair. Bijan's clients have included President Barack Obama, Jay Leno, Tom Ford, Arnold Schwarzenegger, Michael Jordan and a long list of others. The $12 million store has the names of its well-known customers engraved on the front window. It also has the iconic Bijan perfume bottle crystal chandelier in its entryway. More than 1,000 Bijan bottles were used to create it, and its amber colors truly sparkle. The House of Bijan is a legendary Beverly Hills landmark.
10. Experience the kaiseki feast at Urasawa
This is the Beverly Hills sushi destination. It is tiny, but exceedingly exclusive, and one of the most expensive restaurants in the entirety of Los Angeles. The reason that people insist on eating at Urasawa, even though it may take an entire vacation budget to eat there, is the fresh sushi shipped in from Japan and other pristine global waters daily. Some have spent as much as $1,000 for a dinner for two. The chef's choice menu, the kaiseki feast, which is not printed, starts at $425 per person. There are only eight seats available around the pristine, cypress sushi bar. Urasawa himself creates the morsels for each guest. In fact, he has personally selected each item of décor in the restaurant. The sushi experience here involves not only the most delicious food, but the presence of the sushi master who is serving it. He is supported by a staff of gracious servers. Sake', wine, beer and Champagne are available. Reservations are required, without exceptions, and must be made far in advance.
http://www.gayot.com/restaurants/urasawa-beverly-hills-ca-90210_2la031208.html