If you plan on visiting Asheville, North Carolina then you are in luck. There is plenty to do even if you are on a tight budget. This city has plenty to offer including art, culture, wildlife, tours, and food. There are tons of family-friendly activities as well as those that are geared towards adults. The lovely atmosphere is one that you won't soon forget. The scenic Appalachian backdrop is conducive to relaxation and leisurely activities.
The weather year round is pleasant, and the people are always happy to host guests. This is a list of the top attractions in the area. These fun activities have been reviewed highly by past visitors and are recommended as must do when you come to Asheville. With so much to do, you will be completely entertained for your entire visit. You will leave wanting to return again for more fun and adventure.
1. Brewery Tours
If you like beer, then you will love this fun activity. Taste the many craft brews that are found in this great city. Not only will you be able to sample the different beer the local breweries have to offer, but you'll learn about the history of beer and the process of making different types of beer. The tour takes a few hours and offers a fun and educational experience you won't forget. The tour guides are very knowledgeable and love to teach guests the fine points of beer making and of course will let you enjoy a taste of the final product. The tours start out a $20 and go up in price.
2. Zipline Adventure Park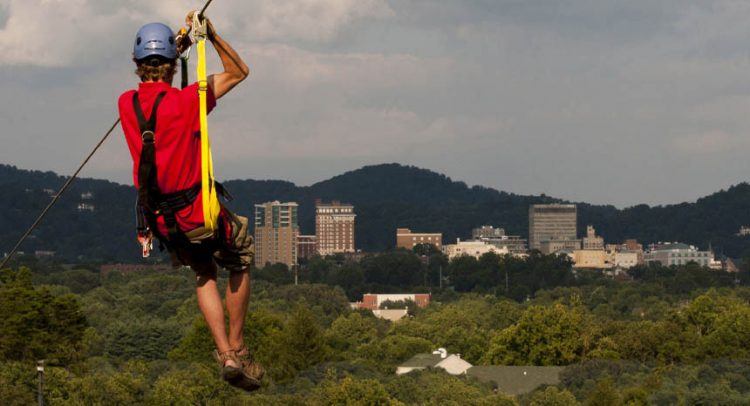 If you are looking for fun and excitement, then this is a must stop for you. You will be guided through several different zip lines located in the treetops. This is a fun family geared adventure that kids and adults will love. You are accompanied by skilled instructors that have safety as their top priority. You will glide through the trees and increase in distance and speed as the course progresses. The price for an adult is $89 and for youths, it is $79 per person.
http://www.ashevilletreetopsadventurepark.com/
3. Blue Ridge Parkway
Blue Ridge Parkway is the best way to experience the natural beauty of Asheville. There are a variety of things to do in this breathtaking park. You can hike to explore waterfalls, or you can go horseback riding with a guide. There are also guided standing paddle board adventures. There is something for everyone and adventures start at just $8 and go up to around $80.
http://www.blueridgeparkway.org/
4. Biltmore Estate
This sprawling eight thousand acre estate is the perfect getaway in Asheville, NC. This magnificent estate offers tours and wine tasting. There are several gift shops and a Christmas shop. Cafes are located throughout the mansion on the grounds. There is a hotel and various other highlights to choose from. Admission starts at $50 and goes up depending on the time of year and how far in advance you purchase your ticket.
5. Lexington Glassworks
This is a great outing for those that enjoy watching art being created and viewing their extensive collection of locally made art. Get in-house demonstrations of glassblowing and see pottery being created before your eyes. There is plenty of merchandise for sale that would make a lovely addition to your home or a special gift. This fun activity is great for the whole family to be able to enjoy. This is a free activity. The public is welcome to watch the artists work.
http://www.lexingtonglassworks.com/
6. Basilica Of Saint Lawrence
The magnificent church has a rich history and has spectacular architecture unique to this site. This Catholic church is decorated with the fine attention to detail. There are plenty of beautiful stained glass windows and life-like statues. Every part of this church was created to inspire and to be admired. There is no charge for coming to see this lovely church, but they will gladly accept donations.
http://www.saintlawrencebasilica.org
7. Southern Highland Craft Guild Folk Art Center
This is a great place to plan a family outing especially if you like art and culture. This wonderful facility offers plenty of art that will capture your imagination. There is plenty of handmade items for sale. Many of the artists will create their pieces while you watch. There is plenty of good shopping to be had at the center. Much of the items for sale are not going to be found anywhere else. The center is a free activity geared for the whole family.
http://www.southernhighlandguild.org/folk-art-center/
8. North Carolina Arboretum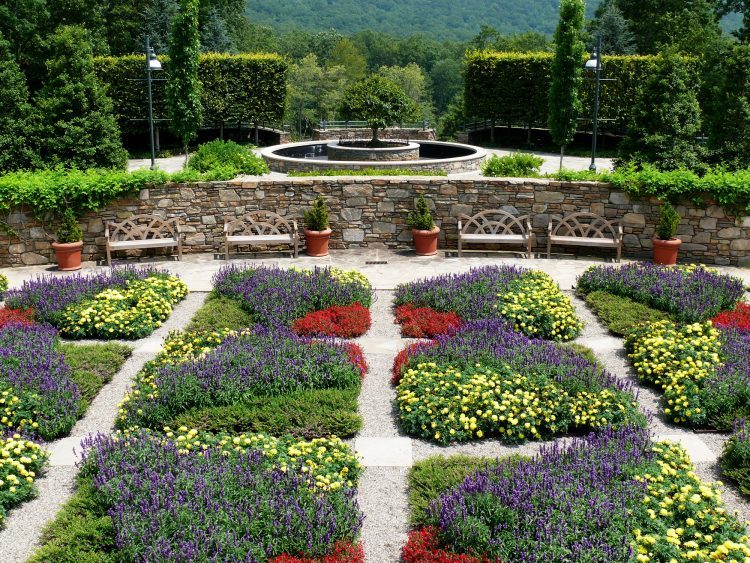 If you love beautiful flowers and plants, then you will be thrilled by this fantastic display of the local flora. Great pains have been taken to make this one of the best displays in the country. Every plant has been carefully placed to display its natural beauty and is showcased with all of the other plants that would naturally be growing around them. The property stretched for four hundred twenty-five acres and houses thousands of individual plants. There is no admission fee, but they do charge for parking which starts at $12 and goes up to $100 for buses.
9. Gray Line Trolley Tours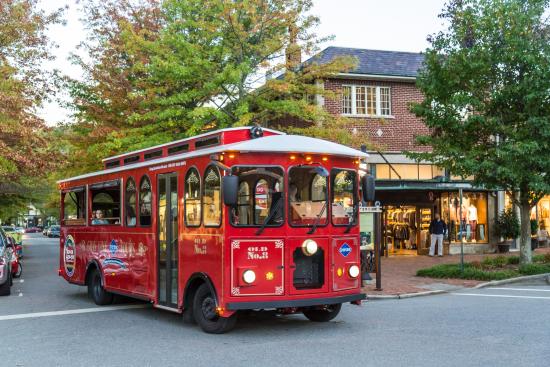 What better way to see the city and all of its highlights than with the hop on hop off trolley tour. Learn about all of the history and cultures of Asheville, NC. You will be shuttled around at a leisurely pace all while learning about the different stops along the way. They also offer a ghost tour for the adventurous. The price for adults is $26 and for children, the price is $12.
10. Western North Carolina Nature Center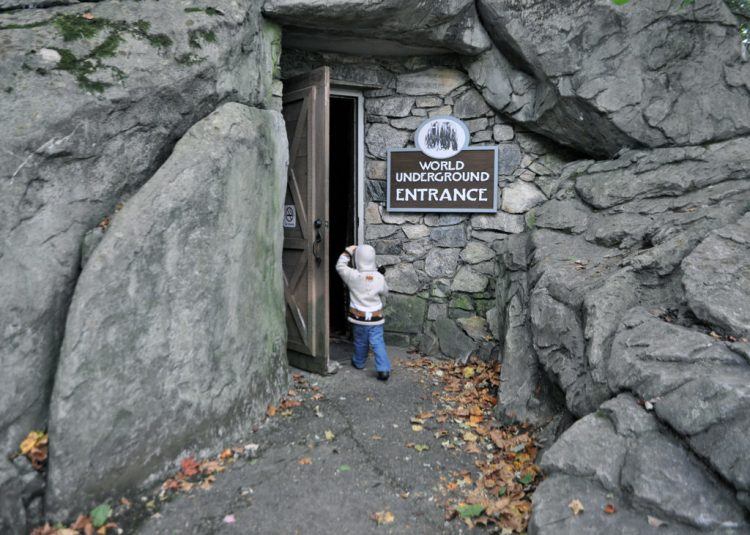 This facility is a zoo and a nature center combined into one great exhibit. The animals are cared for in a habitat that is like just like the setting they would normally be living in if in the wild. There is a large collection of over sixty indigenous species in a natural setting that gives you the opportunity to spent time in setting that is not like your typical zoo. Immerse yourself in the beautiful flora and fauna that is found in this area. This is a great family activity, and the prices are fair as well. Admission for adults is just $11.95. There is a discount for locals, senior citizens, and children.
http://www.wncnaturecenter.com/YourVisit/PlanningYourVisit.aspx