Alpharetta, Georgia has a rich, interesting history. Pioneers set out for Alpharetta to stake a claim for the rich farmland back in the 1830s. In 1858 it became the county seat of Milton, which later merged with Fulton County. The residents of Alpharetta have survived an 1863 smallpox epidemic, the Civil War, and the Great Depression. Through recent years, the city has evolved from a chiefly agrarian community to the 12th largest city in Georgia in terms of population.
The largest growth in town started in the 1980s and has risen rapidly since then. Much of the farmland has been replaced with hotels, upscale homes, and commercial enterprises. Being neighbors to Atlanta, the home of media outlets and telecom industries, this cultural and industrial spillover to Alpharetta was inevitable.
Alpharetta is now known for its great schools, sunny weather, historic charm and a booming population. For tourist and residents alike, there is plenty to see and do in Alpharetta. Whether you favor sports, the arts, or out of the way curiosity attractions, Alpharetta has something for virtually everyone.
Here are the top 10 activities you must experience in Alpharetta.
Verizon Wireless Amphitheatre at Encore Park
If you want to enjoy the great Georgian outdoors but also be thrilled by a unique entertainment experience, The Verizon Wireless Amphitheatre at Encore Park in Alpharetta is the place to be. With seating for 7,000 plus additional box suites, it's a popular attraction. You can get free tickets to some select children's show performances; however, tickets for lawn seats range from $19 to $50 up depending on performance.
Jekyll Brewing Tours
If you have a taste for beer and would like to know more about its production in a friendly, social atmosphere, taking a tour of the Jekyll Brewery is a must. From the old time signs about prohibition to the "full nose of white pine" you get from their HOP DANG DIGGITY brand, it's a beer lover's dream excursion. For the low price of $18, you get the facility tour, 32 oz Crowler to take home, 6 oz. samples and a souvenir mason jar! In case you are wondering what a beer Crowler is, it's a large can that fits neatly under a tap machine and can keep your beer fresh for up to 3 days.
Historic Venue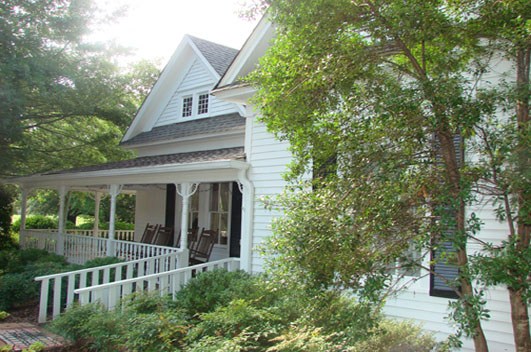 If you want to experience historic Alpharetta history, visit the Mansell House and Gardens. It has been refurbished by the Alpharetta and Old Milton County Historical Society to show what life was like in the early 1900s. You can arrange a tour by appointment; however, these historic grounds are for rent to distinguish your wedding, engagement party or any other important occasion as one to remember! To rent the mansion's interior rooms plus the and with gazebo and old time front porch for the day, it costs $1.030 plus a $500 refundable security deposit.
Free Castle Drive By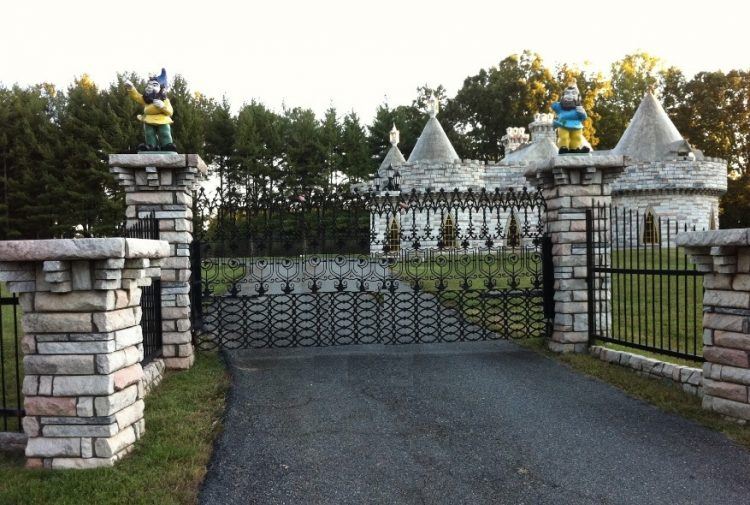 If you've ever wanted to see a Dwarf Castle, a couple in Alpharetta built one, complete with a pipe smoking gnome gracing the stone pillar in front. The story goes that a local man who was a truck driver, promised his wife he would build her a castle, and he did, albeit in miniature. You can't come in for tea, but you can view it from the road, according to Atlas Obscura. The site gives mapped driving directions so you can find this little Alpharetta local treasure.
The Big Creek Greenway
For outdoor lovers, the Big Creek Greenway provides views of local birds such as herons, and ducks as well as deer alongside an 8-mile concrete trail, perfect for walking or biking. The area is still under development, but tourists and residents are welcome to "use, not abuse" this man made area surrounded by natural beauty.
Wilbur and Rudy's Farm Table
This store has authentic Georgia Peach Jam and other organically grown local delights to impress any foodie. In addition to the local goods for sale, they host events and festivals, For more information, visit http://wilburandrudys.com/.
Doll Hair Salon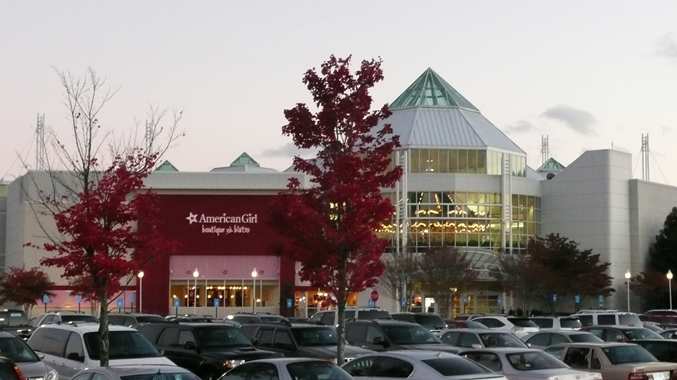 Young ladies and their parents love visiting Alpharetta's American Girl at North Point Mall in Alpharetta to have a full fairy tale style doll salon experience. It's for kids age 8 and older, accompanied by an adult. For $28 per person, girls can learn doll hair styling tips, get a photo in the princess chair, have popcorn and lemonade and find just the perfect accessories for their dolls. Find out more about this unique event and other American Girl activities at http://www.americangirl.com/retail/atlanta.php.
The Velvet Note
According to Trip Advisor, The Velvet Note Jazz club is the place to be for smooth music and great food in Alpharetta. Highly rated by reviewers for outstanding performances and laid back "living room" atmosphere, this club is only open from Sunday-Thursday. Their menu is upscale; however, you can get a meat and cheese tasting plate for only $10 to go with your glass of wine that ranges from $7 to $15. plus the cost of show tickets that average $25 and upwards, depending on performers. To make your reservation, visit http://thevelvetnote.com/.
Wild Hope Art Gallery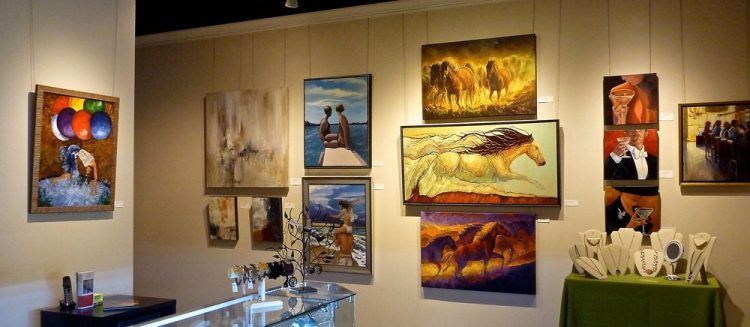 If fine art is your pleasure, enjoy some viewing some extraordinary works, many designed by local artists, at the Wild Hope Art Gallery. From traditional to Avante-Garde, this venue has interesting pieces, with some depicting historic scenes of Alpharetta, when it was a largely agrarian town. They also host art workshops for $100, supplies not included. You can visit the gallery by appointment. If you are a local resident, many of the available pieces can be taken home for a trial period to see if they go with your decor. More information can be found by visiting http://wildhopeartgallery.com.
Alpharetta Food Truck Alley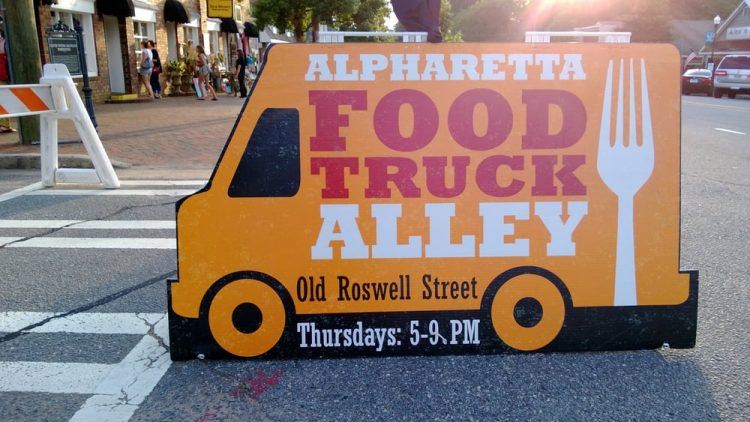 Alpharetta is a place for fresh, air, food, and fun, especially when visiting their Food Truck Alley, which features a "feast on the street" every Thursday from April through October from 5 to 9pm. Lines of food trucks containing local and some foreign cuisine can be tasted outdoors, while performers play live music. To find out the latest happenings on Food Truck night, visit this site.