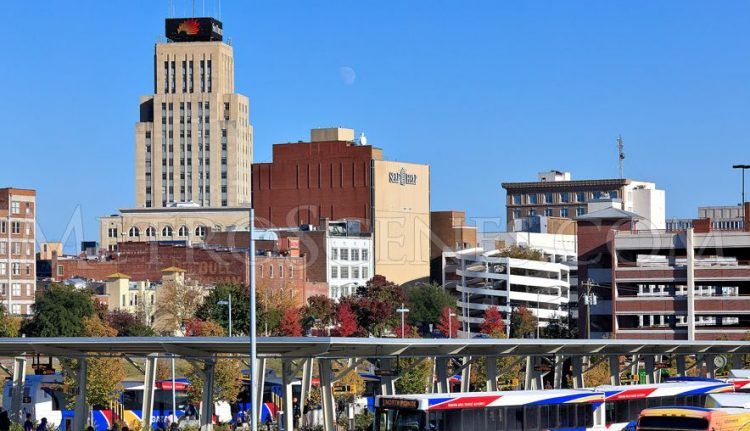 Stunning performing and visual arts, exciting nightlife, artisan boutiques, and scenic outdoor recreation draw over nine million visitors to Durham, North Carolina each year. Whether you want a gourmet tour or you'd like a unique family attraction, you'll find it all in Bull City.  There's always something new happening in Durham.  Here you can find out about all the unique, fascinating things to do.
Here are ten fun things to d0 in Durham, NC:
1. Durham Performing Arts Center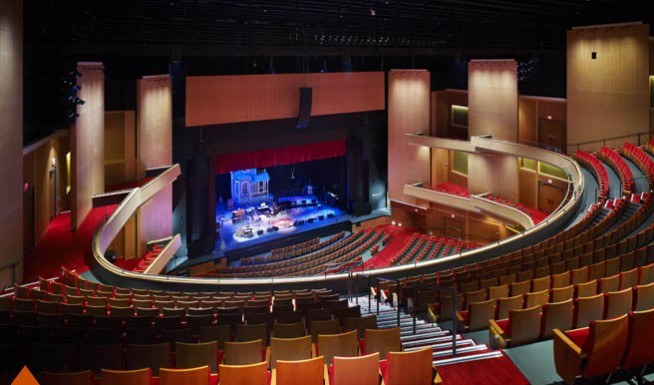 The Durham Performing Arts Center is the place to go if you want to see a Broadway, musical, dance, or theatrical performance. The building itself is an architectural gem, and inside you'll find a world class venue that's perfect for taking in a show. The Durham Performing Arts Center features a large variety of acts throughout the year, and they also offer Broadway season packages.
Cost: The cost of tickets varies by performance, and usually starts at around $30.
2. Sarah P. Duke Gardens
There are a ton of outdoor spaces that you can enjoy in the city, and one of the most gorgeous is Sarah P. Duke Gardens. There are landscaped walks and pathways that will take you through lush flower gardens, ponds, and impressive displays. It's common to see Mallards sitting at the edge of the ponds in Sarah P. Duke Gardens, and there are few better places to catch a moment of peace.
Cost: Free, if you choose to take public transport to the university and opt for a self-guided tour. Guided walking and trolley tours are $8 per person and last from 1 to 1.5 hours. Parking is $1 per half hour at Duke University Monday through Friday from 8am to 5pm, and Saturday through Sunday from 1pm to 5pm.
3. Museum of Life and Science
The Durham, NC Museum of Life and Science is located near the downtown area and is one of the most frequented places in the entire state. Children tend to love going there and adults will have a blast as well. It has 84 acres of interactive indoor and outdoor exhibits, a huge butterfly house, and you can even see animals there including species native to North Carolina.
Cost: Children age 2 and under get in free. Children age 3 to 12 are admitted for $13, seniors and military personnel pay $16, and general admission for everyone else is $18. The trampoline and train rides cost $5 and $4, respectively.
4. Duke Lemur Center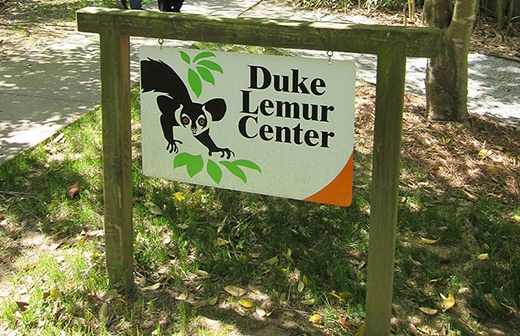 Duke University has a program that studies and aims to preserve populations of prosimian primates such as tarsiers, loris, and lemurs. These fascinating and super cute animals are endangered and rare, and the work that the university does to protect them is very important. If you want to see some of the animals they help yourself, go to the Duke Lemur Center. The 85 acre Durham, NC sanctuary has a number of tours that will allow you to get up close and personal with these remarkable creatures.
Cost: Lemurs Live! is the most affordable tour, and it's free for children age 2 and under. Admission for everyone else ranges from $8 to $12, depending on how many people are in your group. There are other experiences and tours available that cost between $95 and $350. You'll need to call in advance to schedule a tour, and all tours only take place by appointment.
5. Eno River State Park
For an afternoon of serenity surrounded by towering trees and a beautiful natural setting, visit Eno River State Park. The 4,200 acre area has a preserve and surrounds the Eno River. In the public parts of the park you'll find places to enjoy a picnic, view structures steeped in history, and go canoeing. Eno River State Park also has 24 miles of hiking trails and abundant opportunities to spot wildlife.
Cost: Entrance into the park is free.
6. Nasher Museum of Art at Duke University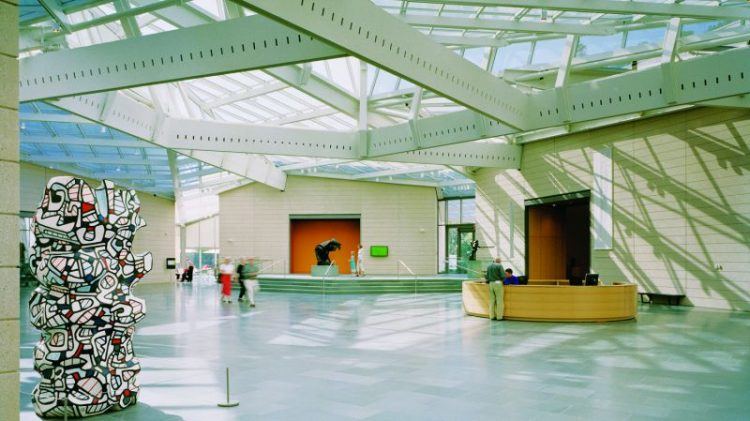 Duke University's Nasher Museum of Art has a wealth of interesting pieces that range from ancient art to modern works. The museum also has a fabulous Pre-Columbian art collection with an impressive 3,300 pieces — if you've ever wanted to see Mayan pottery or centuries-old Peruvian textiles, this is the place to go. The Nasher Museum of Art has rotating and permanent exhibits and also hosts informative programs throughout the year.
Cost: Children age 15 and under are admitted for free. Admission is $3 for non-Duke students with an ID, $4 for seniors, and $5 for adults.
7. Forest Hills Park
If you want a budget and family friendly place to head outside in Durham, NC try Forest Hills Park. It has a nice outdoor playground, water play area, plenty of places for picnicking and grilling, and sports courts. Forest Hills Park also hosts an indoor recreation center.
Cost: Free
8. Duke Basketball Museum & Sports Hall of Fame
Sports fans will thoroughly enjoy visiting the Duke Basketball Museum & Sports Hall of Fame. It's a great display of the school's basketball heritage and it not only highlights awards and championships won, but some of the key people and events that made the Blue Devils' program what it is today.
Cost: Free
9. Durham Central Park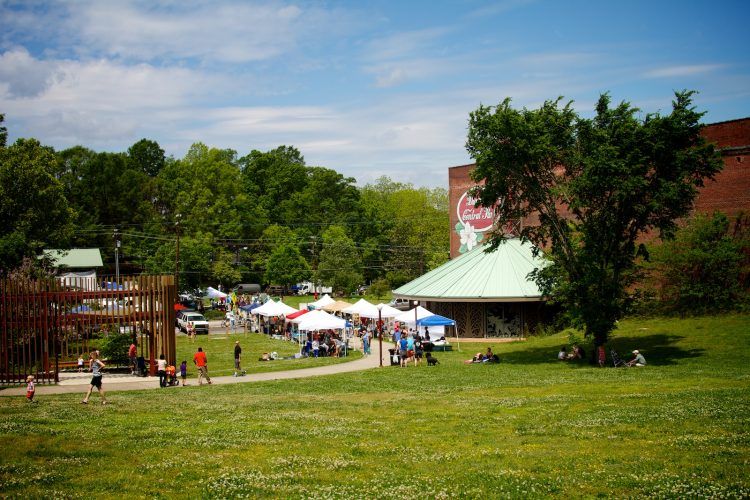 Durham Central Park is more than a park with places to lounge and enjoy the outdoors, it's actually an artsy venue where the community gathers throughout the year. You'll find music, performances, and more going on at any given time, and most of the events held there are free to the public. Durham Central Park is also the site of the Durham, NC Farmers' Market and the ever-popular Food Truck Rodeo.
Cost: It's free to go into the park, and many of the public events held there are free as well. The cost of paid events varies.
10. Bull City Burger and Brewery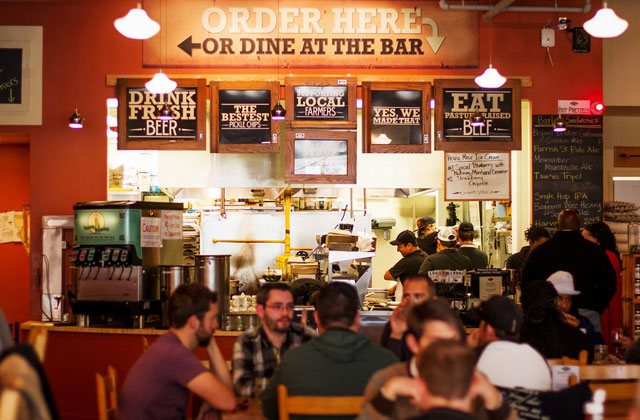 Bull City Burger and Brewery serves up excellent beer and great food, and if you want a sampling you can take their brewery tour. For just $5 you get to go behind the scenes of one of Durham's most loved craft beer creators and taste a few brews while gaining insightful information from a tour guide. If you're a foodie or a craft beer aficionado, Bull City Burger and Brewery's tour is a must-do.
Cost: Tours are $5, but you must be 21 or older and have a group of at least five people. A tasting of the beers on tap is included.