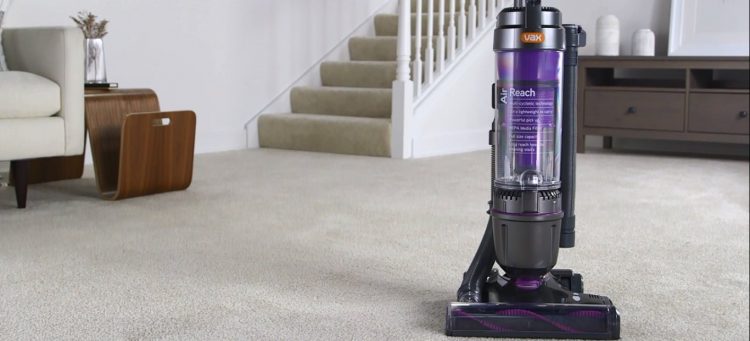 A vacuum cleaner is one of the most important tools you can have in your home. It works to eliminate stubborn debris on your carpet, as well as allergy causing particles in the air. The quandary is that purchasing one can be rather costly… or can it? With the increase in demand for these efficient machines, more manufacturers have decided to customize the cleaners to cater for a diverse demographic. The result is relatively cheaper vacuum cleaners under $200 with sufficient suction power and HEPA filtration for maximum productivity. But there are a few disadvantages that come with this affordability.
For instance, chances are you'll be limited in terms of accessories such as power brush head like, debris nozzle, and dusting brush. You may also have to content with a heavier model as compared to the more luxurious ones, as well as a shorter cord (basically between 20 and 30 feet), which may hinder you from accessing hard-to- reach spots. But, generally, it is a great purchase, and will do most of the work that can be done with any other vacuum cleaner. Here are the top five vacuum cleaners for under $200.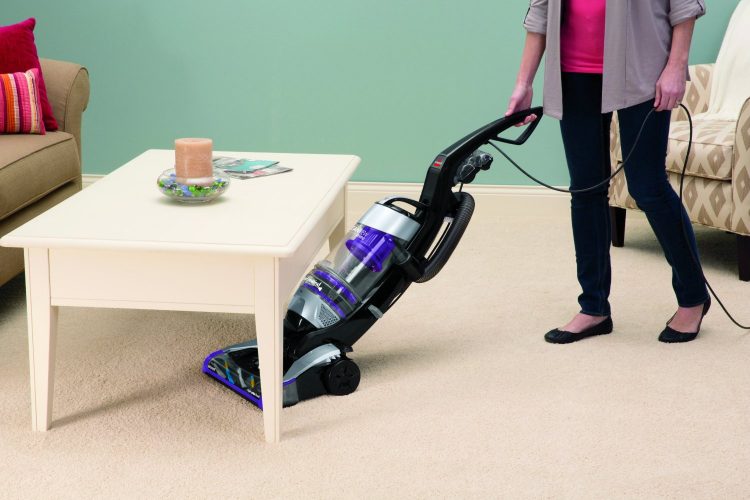 This vacuum cleaner comes with a Triple Action Brush Roll and features both long and short bristles. The former are used for getting rid of fine debris on hard floors while the latter help to lift and extract trapped hair and dirt. The handle is fitted with fingertip controls for turning the vacuum cleaner on and off effortlessly. The" Easy Empty dirt tank" at the bottom helps increase the machine's efficiency, while the multi-level filtration works to eliminate allergens. This combination will go a long way towards improving your productivity for the rest of your day. Once you are done with the job, you can simply push the
Automatic Cord Rewind button to fasten the cord instead of wrapping with your hands. The Bissell CleanView Vacuum cleaner also comes with a TurboBrush Tool, which is excellent for upholstery, furniture, stairs, and more.
4. SHARK PROFESSIONAL NAVIGATOR – $116

The Shark Professional Navigator is popular for many reasons. For starters, it is extremely efficient, with the ability to penetrate the deepest areas of your floors to eliminate even the smallest of dust particles. It is compatible with all types of carpets and comes with a dust-away bare floor tool, which is fitted with microfiber pads. All these features add up to ensure intense carpet cleaning.
What's more, the vacuum includes suction technology that ascertains every particle of dust or debris is removed from the floor/carpet. It is also relatively easy to use, primarily due to the swivel steering design that makes cleaning hard-to-reach places and turning corners relatively effortless. This can save plenty of time.
The Anti-Allergen Complete Seal technology helps prevent dust particles from rising when the vacuum cleaner is turned on by sucking them into its bag. This can prevent allergens or even hinder their development. In fact, research has proved that this feature is 99.9 percent effective at reducing allergens in your home. This should come as some good news for those struggling with asthma or allergies, and even everyday people.
3. Vax U90-MA-Re Air Reach – $115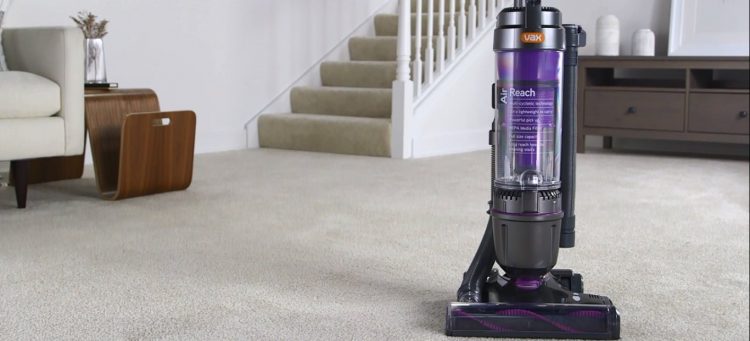 The most distinguishing feature of the Vax U90 is that it is incredibly light and comes with extra reach. It was designed in Britain and is a third lighter than a regular, full size upright cleaner, but with the same capacity and performance. The long power cord and reach hose facilitate cleaning in large rooms and high stairs. In a nutshell, the idea was to create a strong, high performance machine in a luxury, lightweight body.
The result was a powerful and efficient vacuum cleaner without the weight and bulkiness of a regularly sized cleaner. This adeptness makes it easy to clean the carpet and carry the machine upstairs, especially for those with back problems or older people. The slim and compact design also makes it perfect limited storage. The hose and power cord are stretchy enough to provide a total cleaning reach of 15m, meaning that you don't have to unplug the cleaner when moving from room to room. You can just leave it downstairs and move with the hose to the upstairs rooms.
2. Bosch BCH6PETGB – $200

Bosch's BCH6PETGB is cordless and offers 30 percent faster cleaning of pet hair. The bristles on its nozzle are specially designed for pet hair and ensure thorough cleaning on all floors. The machine is easily interchangeable and comes with an extra filter and brush bar for a clean set. Despite its size, the Bosch BCH6PETGB is as efficient as a regular vacuum cleaner. It uses grade-A 25V lithium-ion technology, ensuring an additional 60 minutes run time to avoid being disconnected when vacuuming the house.
It has a cleaning efficiency of 27L per second, utilizing aerodynamic design, huge diameters, and robust dust separation. The latter is accentuated by SensorBagless technology, which features sensors that consistently monitor performance to ensure maximum airflow. Most of the dust is suctioned in two steps: filtering out large dust particles, and then separating the finer particles. The all-floor power turbo brush and flexible vacuum end joint combine to provide versatility and excellent handling.
1. Morphy Richards 732005 – $90

Morphy Richards vacuum cleaners are excellent for those quick, everyday cleans around the house. They are also two-in-one, meaning that they can be used as a handheld cleaner (for getting rid of stubborn debris in hard-to-reach areas) and as a cordless upright cleaner (for the quick, everyday pickups). The fact that it is cordless makes cleaning extremely flexible. The collapsible handle is only there to help you keep your model discreetly and conveniently.
It is also lightweight and easy to maneuver over hard floors and carpets. A single charge can provide up to 35 minutes of powerful cleaning, which is probably enough time to do all the cleaning in the house quickly and effectively. The cleaner also comes with accessories such as an upholstery brush, dusting brush, and additional crevice tool. The manufacturer advices to clean the dust canister filter(s) every time you empty the dust canister in order to maintain suction.