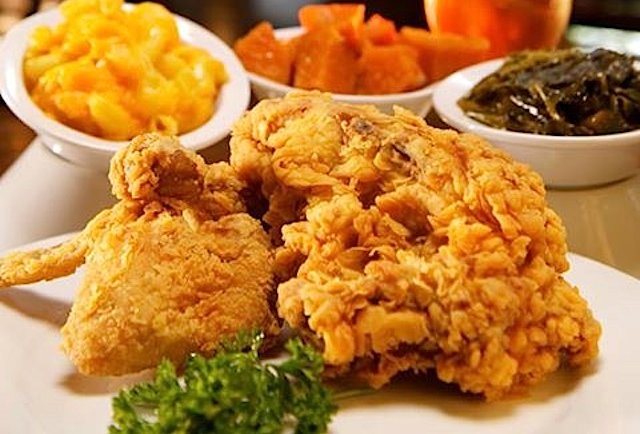 As the largest city in Florida, Jacksonville has become a popular place for people looking to visit or move to the Sunshine State. Known for its beautiful weather and beautiful beaches, it's easy to see why Jacksonville would be attractive to many people. But while it's popular for its somewhat tropical feel, its southern charm is also a big part of the city's identity, and nothing says southern hospitality like good food. From fried chicken to hearty sides, the south is known for its incredible comfort food, and Jacksonville has a few impressive restaurants of its own. Whether you're just visiting for a few days, or are a new resident to the area, there's no better way to celebrate than treating yourself to a great meal. Here are the top 5 soul food restaurants in Jacksonville FL.
Simply Sara's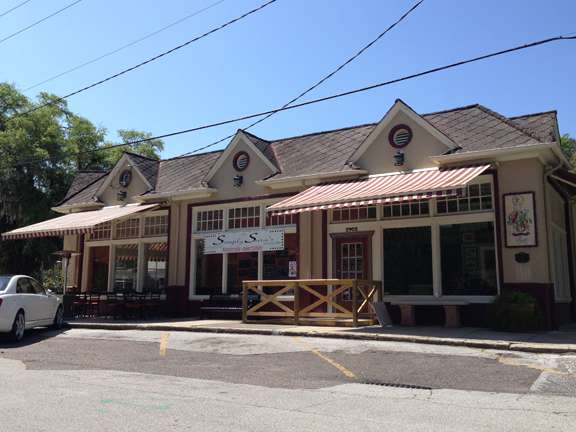 When it comes to southern cuisine, Simply Sara's is simply amazing. With a great family atmosphere, the restaurant offers a full menu of popular southern dishes that will have your mouth watering for more. From fried fish to seafood, this place as it all – including dessert. According to the restaurant's website, everything is cooked "from scratch – just like Grandma did, from cookies, cakes and pies to dressings, sauces, jams and breading.  If you buy it here, we make it here. In addition, if you eat anything that contains tomato products in it, it comes from our in-house oven roasted fresh tomatoes."
image via jacksonville.com
Austin's Soul Food Restaurant
As you can imagine, impressing southerners with southern food isn't always easy. So when residents give something a good review, it must be good. Located on Main Street, Austin's Soul Food Restaurant has become a local favorite for anyone looking to enjoy some delicious food. Countless visitors have left Austin's feeling satisfied, and one person even labeled the restaurant the best in the city. Of course; however, once every discovers just how good a spot is, you may find yourself having to deal with a packed house when you decide to stop by.
image via jacksonville.com
Hip Hop Fish & Chicken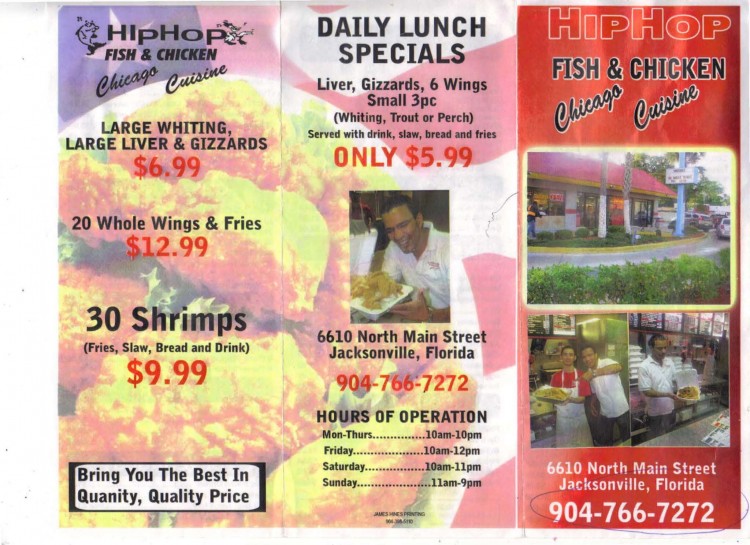 With great service and great food, Hip Hop Fish & Chicken is a great spot to enjoy a meal. According to the website, "People come from near and far to enjoy the eatery's wide variety of fresh seafood and chicken, which is hand-battered in a special blend of spices and cooked-to-order." The owner also prides himself on having a personal relationship with his guests and takes time to get to know the people who come in. If all that wasn't enough to get your taste buds excited, the affordable prices certainly will. After all, there's nothing better than being able to have food you love at prices that won't break the bank.
image via zomato.com
Shut Em Down Authentic Southern Restaurant
With a name like Shut Em Down, you already know this place has got to be good. With one of the highest ratings in the city, this spot is full of soul and has a menu that will satisfy all of your hunger needs. With heaping portions, you won't ever have to worry about walking out of the doors feeling like you want something else. Customers who have visited Shut Em Down have been impressed with not just the food, but the service, and many have declared that they will definitely be back.
image via yelp.com
The Potter's House Soul Food Bistro
Easily one of the most popular soul food restaurants in Jacksonville FL, The Potter's House is the place to go. With a beautiful space to enjoy your food, The Potter's House offers an experience that is great from start to finish. The menu is easy to read and full of options, and the meals are fresh and cooked to perfection. If you ever find yourself in Jacksonville, this place should definitely be on your list – just be sure to bring your appetite.
image via jacksonville.com
lead image via thrillist.com