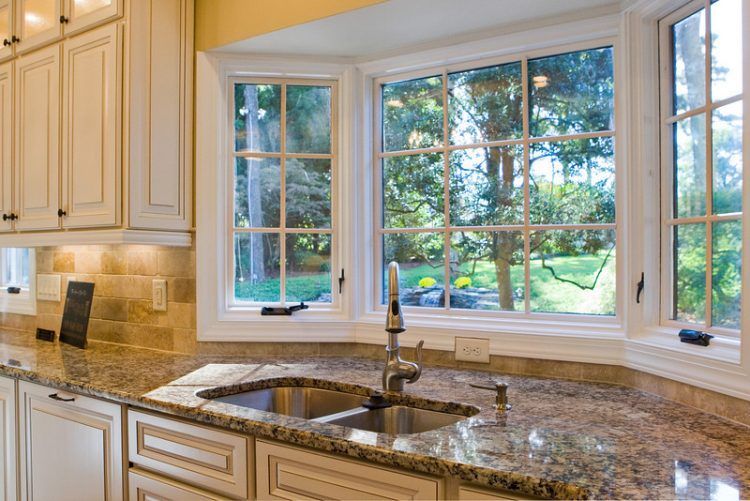 Nothing is more satisfying than the sight of a beautiful window in the kitchen. The right window can add beauty to your home while opening up the space.  It's also an excellent way to bring in natural light as well as potentially save money on your utility bill.  People often underestimate the importance of a good window when in comes to insulation as well as the potential to heat your home in the winter using less of your oil or electric.  The quandary is that finding the ideal fit for your specific needs can be a tiresome task.
To simplify your decision, we have rounded up 10 styling options for your kitchen windows.
1. Double Hung Windows
These types of windows can be lowered from the top or opened from the bottom. They can also be tilted in so you can clean them from the inside. Double hung windows are popular because: 1, you can raise the bottom or lower the top sash for airflow, and 2; since the sash can be tilted in, the cleaning process is very easy. These windows are great for homes with traditional architecture, as well as in tudor homes, farmhouses, cottages, ranches, craftsmen, Victorians, colonials, and cape cods.
2. Casement Windows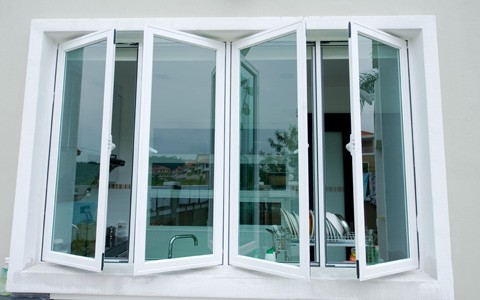 Casement windows are perfect for the hard to reach spaces of your house. They feature a crank operating system for easy operation and maximum airflow. The integrated crank operating system, which allows the windows to open effortlessly, makes them ideal for older adults who may have a hard time sliding or lifting a window. A casement window can be a great addition to a transitional or contemporary home. This style of window can work well for several different kinds of homes, including art deco, arts and crafts, tudor, and mid-century modern. The window itself facilitates maximum airflow, energy efficiency, and offers a wide- open view.
3. Slider Windows

Like their previous counterparts, slider windows are very easy to use. They glide open from the right or left side, providing a panorama view of your exterior landscape. Since the window can only slide horizontally, there is only one bar running down the middle, providing a large view of the landscape ahead. For large openings, go for a three-lite slider with a center picture window. Sliders are usually fitted in a horizontal opening and tend to bring a more contemporary atmosphere. The most common styles of homes associated with these windows include art deco, ranch, tudor, prairie, and mid-century modern.
4. Awning Windows
These types of windows are hinged at the top and meant to open outward. They facilitate additional airflow in a room, and come with a handle that makes it easy to open and shut. The ability to reach the crank and open the window effortlessly even when it is raining is probably the best attribute of awning windows. They work well in most rooms, particularly hard-to-reach areas such as above a tub. When combined with fixed styles, they can be a great source of ventilation. You can use them in basements where there are no outside intrusions.
5. Bay/Bow Windows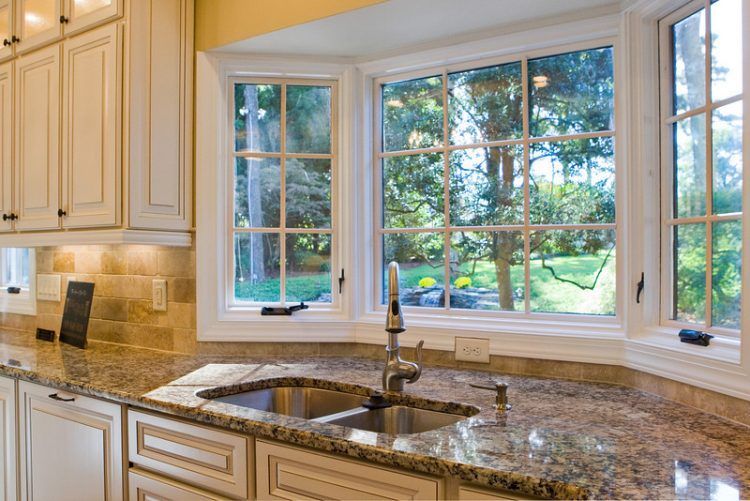 A bay or bow window can be a great way to add dimension to your house. These window styles project outward to create a breathtaking visual display. It can also serve as additional seating within your home. Bay & bow windows can enhance both the outside and inside of your home by adding style and elegant dimension, leaving the kitchen looking much larger than it actually is while incorporating the open sensation of a balcony or porch. They can be an excellent way to "show off" (in a good way of course).
6. Picture Windows
You won't find any better energy efficient windows than picture windows. These types of windows come in a wide range of sizes and shapes, meaning that they can fit virtually any space in your house. Since they can't open, they allow you to enjoy the view outside without letting in wind or rain. Apart from the kitchen, picture windows can blend well in any room.
7. Geometric Windows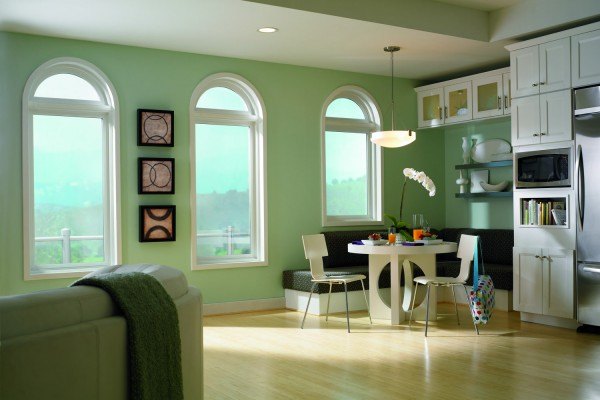 Geometric windows allow you to incorporate a unique design in your kitchen while introducing character at the same time. These are the best window styles for adding more light to an area or creating a focal point in the house. These types of windows are more about the exterior of your home than the inside of your kitchen.
8. Garden Windows
Enjoy plants and flowers throughout the year with a little help from garden windows. These window styles project outside and offer sufficient space for décor, photos, and foliage. Basically, it allows you to design your own private greenhouse. It can work for any type of kitchen, whether you are simply fascinated by the design or are more into gardening. Of course, it goes without saying that the kitchen is the ideal place for a garden window.
9. Bifold Windows
Bifold windows consist of numerous individual sashes (that is, framed, windowed panels), which have been hinged together. They are normally designed with two to four window sashes, but they can include more when needed. You can open up the window in a concertina design to create a wide, uninterrupted opening. This will help reduce the amount of clearance needed to open and shut the bifold window. Since they facilitate large, open apertures, these window styles are great for ventilation purposes. Their tremendous versatility makes them perfect for enabling controlled levels of airflow when it is needed in the house. They are also a brilliant way of utilizing a panoramic vista or a scenic outlook, and can go a long way towards blurring the lines between your outdoor and indoor living areas.
10. Clerestory Windows
Like bifold windows, clerestory windows are very versatile and can be used to make the most of day-lighting. In the past, clerestories were groups of narrow windows stretching across the tops of buildings, especially Gothic churches. Today, a "clerestory" window is used to refer to any window installed higher than normal. In any case, the idea is to integrate more windows to incorporate fresh air, outside light, or both. These windows are organized in rows to build a strong band of light within the kitchen. Although they are naturally fixed, they can be opened sometimes to allow cross ventilation. To open, you can link the windows to an automated lighting control system or do it manually.