There are certain things that all of us would like to be able to do in the kitchen but with less work.   It seems there's never an exact science to hard boiling an egg so that it peels well.  When it comes to measuring, we use our spoons and do the best we can.  By no means am I saying we're not adept in the kitchen, but there are definitely a handful of tasks that can be made much easier with technology.
Also, certain kitchen technologies make precision in cooking, measuring, heating, and even stirring that much sharper.  Why not be able to cut the perfect slice of bread or know the exact time it takes to microwave your popcorn?  While these may be conveniences to some, they can make or break particular dishes for those who are serious in the kitchen.
Here are 15 smart technology products that make life in the kitchen easier and more fun.
Anova's Precision One Cooker
It's an award winning sous vide device that enables you to cook just about anything perfectly.  With the use of this device and your phone your meat will come out better than you've ever seen.  According to Anova: Precision cooking enables you to produce results that are impossible to achieve through any other cooking method. No dry edges and no rare centers. Juices and flavors don't escape. Food comes out perfectly moist and tender.
Picobrew Zymatic
If you've ever been interested in brewing your own beer, the Zymatic is one of the finest products out there.    It's  world's first all-grain, fully-automatic, beer brewing appliance. Brew from a recipe library containing thousands of proven beers or create your own. Brew your favorite beer consistently each time, every time. Share your recipes with others or try and rate recipes from the PicoBrew community. Learn new brewing tricks or answer your questions with instructional videos from our in-house Master Brewer.  What's impressive is that all of this is done by simply touching a button.
Dacor's Discover IQ Wall Oven
While some may argue this can take some of the fun out of cooking, I personally find a "smart" oven to be refreshing.  If you're not a great cook to begin with, this oven is a life saver.  The Dacor line of ovens blends technology and performance to deliver a unique cooking experience. The integrated and intuitive Android™ interface provides home chefs with access to the proprietary Dacor iQ Cooking App. Even novice chefs can perform at expert levels with a simple swipe of a finger. Easy to use control features such as Guided Cooking, Quick Start and My Modes ensure that favorite dishes are conveniently cooked to perfection.
Quirky Egg Minder
I'm pretty sure that every single person that's ever bought eggs could use Quirky's Egg Minder.  Egg Minder wirelessly connects to your mobile device to track the number of eggs you have and tell you when they're going bad. In-tray LED lights indicate the oldest egg, while push notifications alert you when you're running low. 
GE Brillion App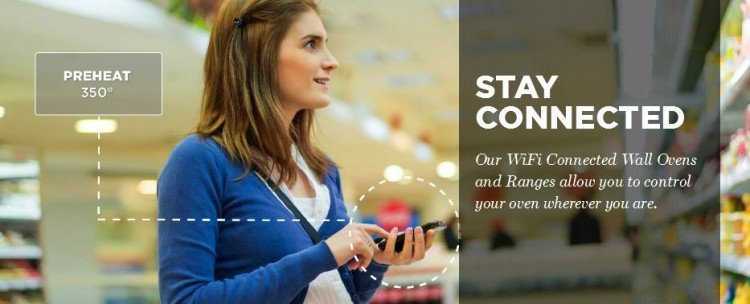 This is merely one example of an app that allows you to control your major kitchen appliances by phone.  You can turn your smart phone into a remote control for your WiFi Connect appliances using this and many other apps.   Examples would include pre heating your over from the grocery story.   You're able to set timer alerts for cooking and baking.  You can also change your oven's temperature from anywhere.
Simplehuman Sensor Can
Very easy concept and one that for some reason hasn't come to fruition in recent years.  Simplehuman's sensor cans open immediately and automatically from any angle with just a wave of your hand making throwing away the trash much easier (and much smarter)
Sony Xperia Tablet Z: Kitchen Edition
Unlike the regular version, this device comes with a book-style stand, pre-loaded recipes from Saveur magazine and an iGrill digital wireless meat thermometer.  Plus as you can see in the photo, feel free to run the water in your sink directly on it, because I'm sure that's exactly what you were thinking you'd do with it.
Miele 48-inch Dual Fuel Range
This is one of the premium fuel ranges on the market.  According to Miele's site it has the following:
M Touch controls and backlit precision knobs
M Pro dual stacked burner system with TrueSimmer
M Pro infrared griddle
Fully functional M Touch Speed Oven (Combination of Convection Oven and Microwave)
Fully functional Warming Drawer
For proper ventilation, pair with Miele Range Hood
Panasonic Genius Prestige
You may think microwaves are just microwaves.  Some heat things better than others.  Not the case with the genius prestige.   Here's the product description of this high powered machine.  1250-watt microwave oven by Panasonic makes a stylish and convenient addition to any contemporary kitchen. The 2.2-cubic-foot unit with its 16-1/2-inch turntable perfectly cooks and evenly heats anything from breakfast foods and after-school snacks to dinnertime meals and appetizers when entertaining. Ideal for busy professionals and on-the-go families, the microwave oven provides quick and easy meal preparation while nicely accommodating surrounding decor.
XYZPrinting 3D Food Printer
Basically this is a 3D printer but instead turning plastic into 3D objects, the Food Printer turns ingredients into uncooked food. The ingredients can be chocolate or dough or a combination of solid items and the results, for now, will be cookies, or decorations for cakes. You then do need to bake the printed items before you can consume them.  Sounds like fun to me!
Sereneti COOKI
Sereneti Kitchen's technology is simple to understand: You insert ingredients and the countertop device turns them into food. Home-cooked food, quickly and with roughly less work.  This is for the folks who simply don't want to cook at all.  Not that there's anything wrong with that.
Hiku Smart Device
You might have a magnet on your refrigerator but I can guarantee you don't have a magnet like the Hiku. It's a smart device that allows you to scan barcodes to create grocery lists. You also have the ability to speak into the device to add lists if the Hiku can't pick them up with the scanner.
DaysAgo Digital Tracker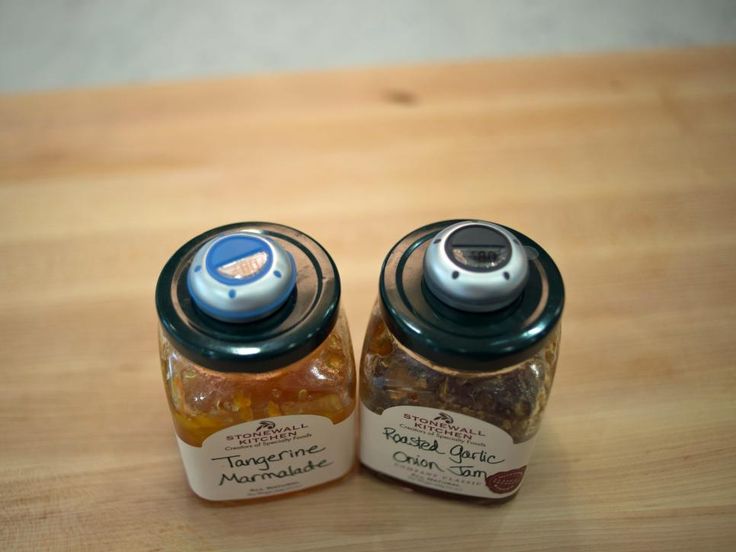 DaysAgo is a digital tracker with a suction cup; attach it to an item when you first open it, start the timer, and it will record how many days have passed. So just in case you forget when you opened that jar of mustard or bottle of ketchup, this device will tell you.
Cinnibird Pen
This is one of those devices that you 100% don't need but one that's super fun to use. This "spice pen" lets you write, cake frosting-style, using a thin line of ground spices. So now you can put all of your favorite messages on your Cappucino. Yay!
Smarter Kettle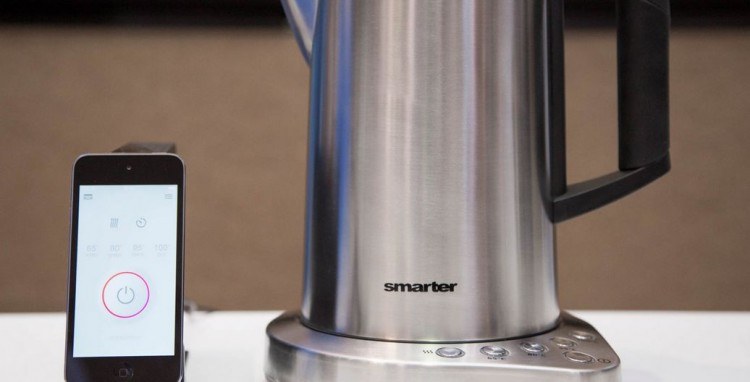 For some reason everyone always seems to be looking for the perfect way to boil water. The Smarter Kettle is about as close as you can get. This Wi-Fi-enabled kettle claims to be able to save you up to two days a year in boiling time by allowing you to pre-boil your kettle via app. Pick your temperature, then heat things up from wherever you are.