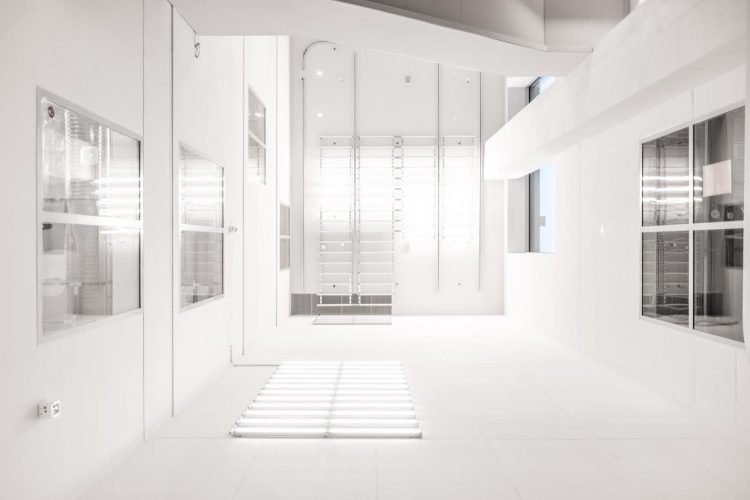 The real estate industry has struggled to implement the novelties in recent years and a rigid flow of transactions has remained a hurdle in the way of accelerated progress. In such a stale climate, we have still witnessed the rise of new startups. They integrate creative solutions into core business areas like funding, project management, data sharing, etc.  It seems there is no stopping technology from leveling the business playing field and making it more accessible. Hence, the industry is maturing quickly, and unconventional startups are shaping up to be a real game changing factor.
NoBroker
Today, you can search real estate nice and easy via the internet, and conduct a market research from the comfort of your home. This gives you much more information about the properties than the newspaper, giving you a chance to cut out the middleman.  Still, if you want expert insight and advice, there is no shortage of options. One of them is certainly NoBroker. As the name suggests, this startup connects sellers with buyers and renters, leaving out agents and brokers from the process. The clear advantage over the DIY approach is that you gain accurate, real-time info about the targeted property.
VTS
Headquartered in New York, VTS has managed to raise $84 million, and acts as one of the most well-funded companies in the field of commercial real estate technology. One of the main selling points is the streamlined process of leasing. Namely, property hunters receive video tours as well as analytics when purchasing or leasing a real estate. The buzz-injected vlogging practice, asset management and leasing platform have been merged, replacing traditional photo galleries with real-time video feeds. Thus, a file of information can be assembled without actually paying the psychical space a visit.
LiquidSpace
The founders of LiquidSpace have decided to cater to millennials, who highly value mobility and flexibility. The company helps other new startups in finding office space in an instant. For example, a young entrepreneur may set up a shop in just a few hours if need be. Companies that have space for leasing can take advantage of LiquidSpace's services as well. There are no long-term leases, and clients are free to go month-by-month. With the forward-thinking startups like this one gaining traction, on-the-ground commercial leasing agents will have trouble staying on top of their game.
AgentDesks
AgentDesks is a mobile workstation tailored to residential and commercial real estate agents. It features a versatile CRM and a networking space, providing a simplified digital environment for handling projects, information and prospects. Interacting with other agents has never been easier, and users can take the management of contacts and relationships to the whole new level.  It is possible to join existing local networks, monitor the live feed displaying activities of other agents in the network, build your own private network, and pre-market listings and buyer needs to an exclusive group.
FundRise
This startup has certainly made a big splash in the market. The FundRise is, in fact, a booming online crowdfunding platform for real estate. The model is built around new online technology, which enhances the efficiency and lowers the fees. Other companies can now pool the funds and allow smaller players with limited financial resources to get the ball rolling. An average entrepreneur can find best-performing assets, invest in them directly online, and diversify the portfolio with minimum costs. Indeed, users state that FundRise has helped them mitigate the risk involved with investments, and maximize the ROI.
A breath of fresh air
2015 has been a high water mark for real estate tech companies that have raised hefty sums. The landscape has shifted under the influence of real estate apps, cutting-edge tech solutions, growing innovations, and other emerging trends. There are also many more promising startups aspiring to secure the piece of the massive real estate pie. The upward trajectory and flurry of deals are expected to continue in 2016 and beyond, with innovative, high-momentum organizations riding on the crest of the wave. They are worth keeping an eye on, as they illuminate the path ahead into the exciting real estate world of tomorrow.