Sleep is one of the most important factors for ensuring human well-being. First, it enables a person's systems to perform at their peak, with an excellent example being how the immune system is most capable of protecting people from foreign substances when they are well-rested. Second, sleep prevents a curious phenomenon called micro-sleep, which is when people fall into slumber for short periods of time in their waking lives.
While this sounds harmless, this phenomenon can happen so fast that it has been known to cause people to miss important moments and even contribute to accidents with catastrophic consequences. Summed up, the effect of a good night's sleep is beneficial for all aspects of a person's well-being, so it should come as no surprise to learn that there is a wide range of products that exist out there for the sake of promoting it.
Here are five examples of excellent products that can help their users get a good night's sleep:
Sleep Genius
At $6.49, Sleep Genius is one of the numerous apps out there that claim to be able to help their users get a good night's sleep. However, it has a better claim than most of its counterparts, seeing as how it uses techniques and technologies developed by NASA for the sake of its astronauts. Something that was recognized in NASA's 2015 edition of Spinoff, which is a publication meant to showcase the products that have come into existence because of the United States's continuing investment in its programs.
Overall, Sleep Genius serves two important functions. First, it can use music to both soothe and wake its user according to their wishes, thus making for a smoother start and finish to the sleep cycle. Second, it can monitor its user's sleep to collect and compile useful statistics, which said individual can use to monitor their sleep cycles for the purpose of making improvements in the long run.
Nightwave

Nightwave is interesting in that it uses nothing but light to help its users fall asleep. In brief, it emits soft blue tones at longer and longer intervals, which serve to lull its user into a state of relaxation that makes it easier for them to fall asleep. As a result, it is an excellent choice for people who are either suffering from stress in their day-to-day routines or have some sort of problem such as pain, agitation, or jet lag that makes it difficult for them to rest and relax.
Better still, since the Nightwave is so simple, it needs nothing else for it to serve its intended purpose, meaning that it is neither expensive nor complicated nor time-consuming to use at a price of $49.95.
Sleep Number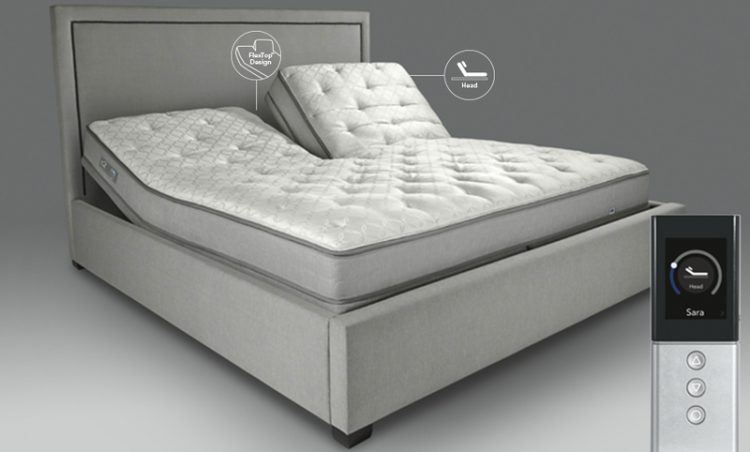 As new technologies continue to be introduced on a regular basis, it is unsurprising that more and more of them are being incorporated into old, tried-and-true products to make them that much better. One such example is the Sleep Number, which is a bed that can monitor its user's condition for the purpose of assisting them in achieving restful sleep in the most effective and efficient manner possible.
Better still, it can even sync with their mobile devices in order to get even more information, which in turn, makes it even better at serving its intended function. However, since the Sleep Number is a bed, it should be noted that it comes at $999.95, meaning that it is not something that people can purchase with the same ease as the other products listed here. However, if interested individuals were already thinking about getting a bed for some other reason, then it might be worth it for them to spend a little extra to get a lot more out of their latest purchase.
Philips Wake-Up Light
There are few people who can claim to be unfamiliar with the rather unpleasant sensation of being shocked out of their sleep by the blaring sound of their alarm clock or whatever is serving them as their alarm clock. While there can be no doubt about the fact that such devices work, the shock can cause a period of confusion, which can make for a bad start to a day. Something that happens because humans are meant to be woken in a more natural manner by the gradual dawning of the sun.
For people who are interested in a much gentler but no less effective and efficient solution, there is the Philips Wake-Up Light, which becomes brighter and brighter over the course of 30 minutes in order to replicate the full experience of being woken up by the rising sun. While it costs $99.99, it is more than worth its price for those consumers who hate their alarm clocks.
The Luna
In simplest and most straightforward terms, the Luna is a smart mattress cover that can not just monitor the occupants of a bed in order to help them achieve a state of restful sleep but also adjust its temperature in order to support them in that endeavor. Better still, it has dual-temperature settings, which is important because this means that it can accommodate not just one but two people at the same time.
Something that should come as welcome news to couples who are having difficulties sleeping in the same bed because of their different reactions to different temperatures. With that said, it should be noted that the Luna starts at $235, which is a reflection of its usefulness.
Final Thoughts

Of course, there are a lot more products for promoting sleep out there than those that have been listed here, with more and more coming out on a regular basis. However, considering the potential profits with the sheer number of potential customers out there, it should come as no surprise to learn that a fair number of said products are of dubious usefulness. As a result, while interested individuals should not hesitate to search for the sleep-related products that suit their personal needs and circumstances the best, they should make sure to exercise considerable care and caution while doing so.