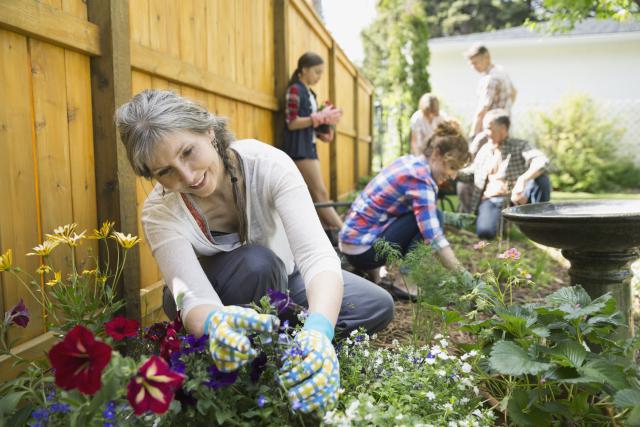 If you love to garden, chances are you want all of the latest gardening gadgets to help you along the way.   Some of you might be old school opting for a more "human" approach.  However, if you are like most people, you may not have the money in your budget to be spending on state of the art gardening equipment. There are several gardening gadgets that you can buy for under $50. Chances are you will have the money in your budget for at least one of these amazing tools.
GardenHome 7 Piece All-In-One Garden Tool Set
this is an amazing all-in-one toolkit, that every gardener should have. Everything is compact in one neat bag. The kit contains a sturdy steel frame fold-up chair, so you don't need to kneel down on the ground. This is a good idea for anyone with back or knee problems. The kit contains all of the tools that you will need, each made of stainless steel and wooden handles, ensuring a sturdy grip. The tool set has external pockets, so you can get them into the pockets very easily. There is also an extra pocket for you to hold your mobile devices. This is the perfect gift for anyone who loves gardening, and it costs just $21.99.
One of the biggest threats to your garden is bugs. There are several bugs that fly around just looking to take a bite out of your plants and flowers. If you want to keep your plants safe, you should consider buying the OneShot Bug Zapper. This bug zapper uses blue and green LED lights to attract many species of flying bugs. Unlike the bug zappers in the old days, this one kills the bugs without making too much noise.
The zapper is made of flat panels and has a weatherproof enclosure, that will keep children and pets from getting zapped if they touch it. One of the best things about this bug zapper is that it is very low maintenance. There are no bags or tanks to empty or lights to charge. It is the easiest ways to keep bugs and pests away from your garden. The best thing about this product is that it costs only $14.99. This is one of the cheapest ways to keep your garden safe.
Bird-X Yard Gard Electronic Animal Repeller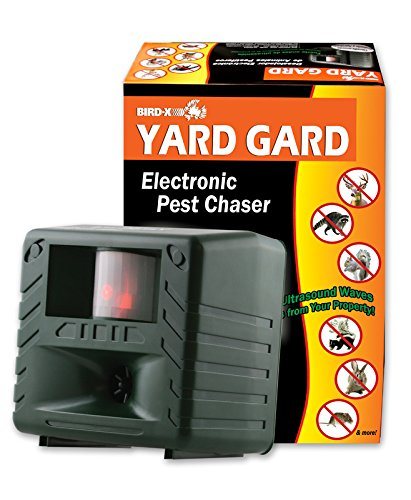 Bugs are not the only threat to your garden. Wildlife and birds can be a huge threat. There are several animals who love to eat the leaves off of vegetable plants. Once these leaves are gone, the plant will begin to die. If this happens too late in the season, you can kiss your crop goodbye for the year. Many gardeners will put fencing around their crop, however, there are plenty of crafty animals who can figure out a way to get past the fencing and wreak havoc on your plants. This is where the Bird-X Yard Gard Electronic Animal Repeller can help. This is the best selling residential ultrasonic pest repellent on the market. It is water and weather resistant, and it can protect up to 4,000 square feet of garden space.
It is completely safe for humans and is very humane to the animals that come around. It is battery operated and has an AC option. The unit comes with a 50-foot extension cord. This unit will repel just about any animal, including deer, raccoon, rabbits, skunks, rats, dogs, cats, mice, bears, foxes, squirrels, ground hogs, and most other large or small animals that will try to steal from your garden. You can purchase this unit for $31.99 which is an excellent price for the peace of mind that it will give you that your crop will be safe.
Orbit 58910 2 Outlet Programmable Hose Faucet Timer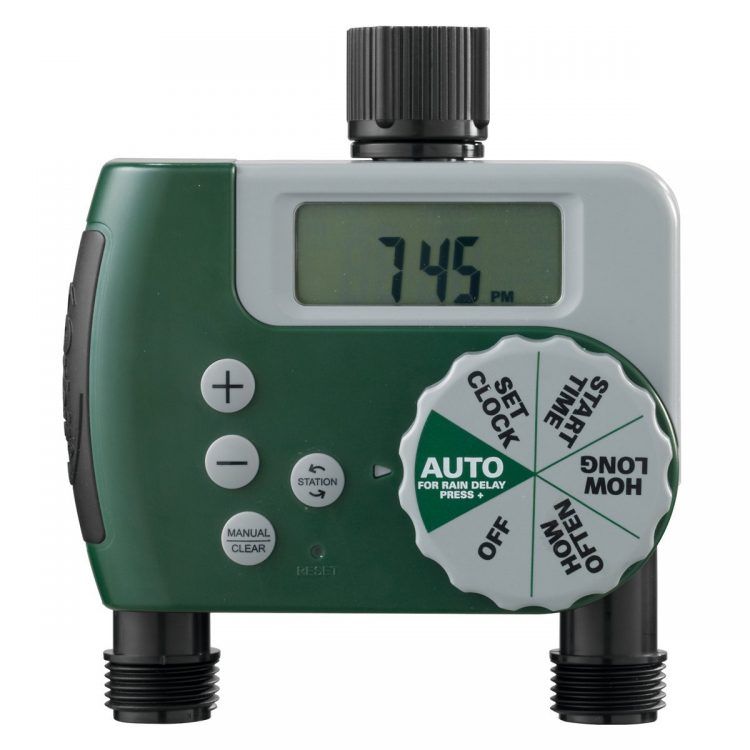 If you are going to have a garden that thrives, it needs to be watered regularly. Without water, your plants will die. The best time to water your plants is early in the morning before the sun comes up and late in the day when the sun goes down. This will allow the maximum amount of water to soak into the soil and the roots. Unfortunately, not everyone has the time or energy to get outdoors that early or that late. This is where this hose faucet time can come in handy.
It has two programmable valves that provide flexible control of the amount of time that your garden gets watered as well as the frequency. This model has a rain delay and manual watering function, which will help you conserve water, especially during the summer where there are often drought conditions. This is one of the best models on the market, and it costs just $41.16. You can expect to make this money back in just two months due to the money that you would save on your water bill.
Relaxdays Garden Weather Station XXL Thermometer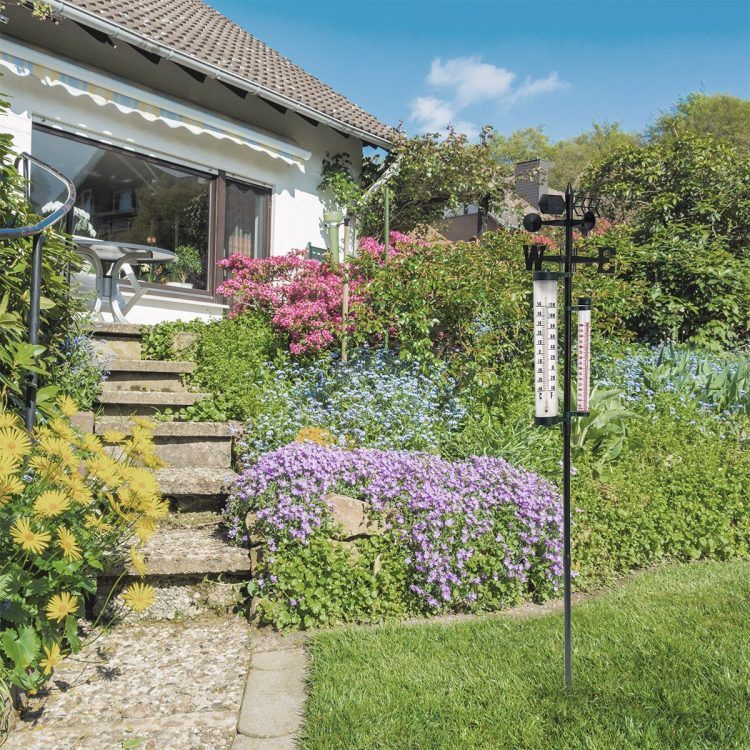 The weather has a great deal to do with what happens in your garden. While this weather station cannot exactly predict the weather, it is good to know the current temperature and how much it rained. The amount of rain can have a great deal to do with how much you will need to water your garden. This station has four functions. Not only does it have a rain gauge that measures in millimeters and inches and a thermometer, it also has a wind speed indicator and a weather vane. This device can give you all of the information that you need to know about the current weather. Not only is this device handy to have in the garden, it also looks great and will dress things up a bit. At the price of only $45.72, it is a must-have for any garden.
Final Thoughts
If you have a garden in your yard, it is likely your pride and joy. Most people who take the time to plant a garden want to do everything that they can to care for their garden. Unfortunately, there are many things in nature that pose a threat to your garden. If you purchase any of the above garden gadgets, you have an excellent chance of protecting your garden and keeping it safe, so that you can enjoy your crop at harvest time.