Over the last several years, people have been moving to Atlanta in high numbers. The once relatively sleepy southern city has becoming a booming hub for businesses and young professionals, and Atlanta's growing reputation is making it the new place to be. However, despite all of the great things that Atlanta has to offer, any time you're thinking of moving to a new city there are some things that you're going to want and need to know. No matter how many cities you've lived in, it's always nice to stay a step ahead. After all, with all of the things to get used to when moving to a new place, it's best to try to cut down on as many unexpected curveballs as possible. Here are 10 things you need to know about moving to Atlanta.
Cost of living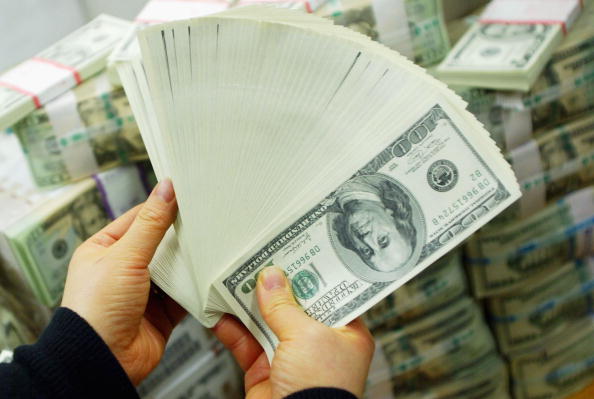 Before moving to Atlanta, or any other city for that matter, it is important to have an idea of the cost of living. After all, knowing what you can afford is important no matter where you go, and it's nice to have an idea of what your budget can handle when you're moving somewhere new. With that being said, Atlanta has a pretty low cost of living compared to other major cities. As with many others places in the south, Atlanta has some pretty affordable housing options, and you can get a pretty good bang for your buck.
(Photo by Chung Sung-Jun/Getty Images)
Great job opportunities
If you're moving to Atlanta because of a job, then you already know that the city has some great places to work. However, if you're moving for other reasons, you'll be excited to know that Atlanta has a lot to offer when it comes to employment. Atlanta has the fourth highest concentration of Fortune 500 companies in the entire country, which means that there are plenty of opportunities for you to land a great job with a great company. But if working for someone else isn't your thing, Atlanta is also a nice place for entrepreneurs. If you're looking to get things rolling with a start-up, Atlanta might be able to help you speed things up.
(Photo by Adam Berry/Getty Images)
The weather is usually pretty steady
When it comes to weather, things in Atlanta are usually pretty consistent. The weather is warm for most of the year, and while most residents enjoy the sunny weather, things can get a little uncomfortable during the summer months. However, while temperatures in Atlanta will usually have you sweating, there's also a chance that things will get pretty cold in the winter. While 'cold' is relative, and people in warmer places tend to have a different definition of cold – things can get REALLY cold in Atlanta. Although it's rare, snow has been known to fall in the city, and when it does- everything shuts down. So before moving to Atlanta, you might want to make sure that your cold weather wardrobe is ready to go.
 (Photo by Jessica McGowan/Getty Images)
Cheap flights
Atlanta's Hartsfield-Jackson International airport is the busiest in the country. With that being said, getting a cheap flight to-and-from your new home will be relatively easy. So if you're moving to Atlanta by plan, you'll probably be able to get there at a pretty low cost, and traveling will be a breeze. Even if you don't plan on going anywhere, cheap flights are also a good thing for friends and family who will definitely want to come visit you after your move to Atlanta.
(Photo by Justin Sullivan/Getty Images)
Traffic is crazy
When you think of any major city, traffic is probably one of the first things that comes to mind. Well, things in Atlanta aren't any different. Getting around in the city, especially during rush hour, can be a nightmare. With all of the people who now live in the city, and the people commuting in and out of Atlanta for work, things on the road can get pretty congested. So keep in mind that moving to Atlanta may mean that you'll be doing very little moving on the roads.
(Photo by Erik S. Lesser/Getty Images)
There are lots of local celebrities
If there's one thing Atlanta has become known for in recent years, it's local celebrities. Thanks to reality TV and other areas of the entertainment industry, Atlanta has produced some names that you may have become familiar with. Sure, every place has local celebrities, but the people in Atlanta have actually gained a decent amount of notoriety outside of the city. Plus, there's a good chance you'll run into them at local restaurants and bars.
 (Photo by Craig Barritt/Getty Images)
The are plenty of teams to cheer on
If you're a sports fan, you'll be happy to know that Atlanta has several professional sports teams. Whether you like baseball, basketball, or football – there's a local team for you to support. However, on the downside, the city hasn't had too much success with championships.
 (Photo by Mike Zarrilli/Getty Images)
There's plenty of good food
When moving to Atlanta it's very important that you pack your appetite. The city has lots of good restaurants and you'll be able to find a wide variety of food. However, while you're in the city, you can't forget to try some of its famous southern cuisine. With restaurants like Gladys Knight's Chicken and Waffles and Mary Mac's Tea Room, you'll definitely be able to find a plate of good ol' fashion comfort food.
(Photo by Imeh Akpanudosen/Getty Images)
Atlanta isn't your typical southern city
Despite the south having gained a reputation for being conservative, this city proves to be an extremely diverse and welcoming city. People moving to Atlanta will be happy to know that it's a little more liberal than some may think. Atlanta has become well-known for being very welcoming to the LGBT community, and over the years, the city's racial diversity has also increased greatly.
(Photo by Paras Griffin/Getty Images for ActuallySheCan)
You'll probably need a car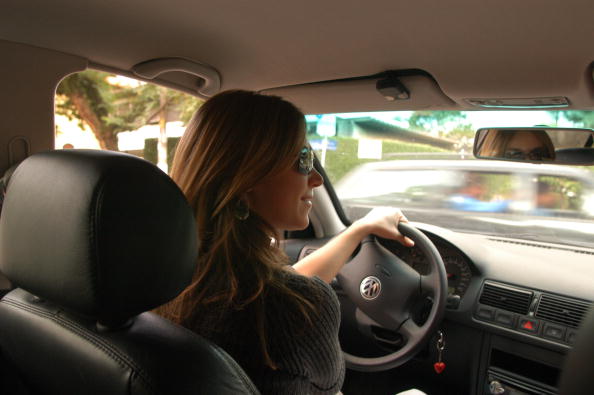 For most people, living in a city means that they'll have plenty of public transportation options. However, most people while find that moving to Atlanta still doesn't mean that you can ditch your car. While the city does offer some public transportation, including a system, Metropolitan Atlanta Rapid Transit Authority (MARTA) may not be enough to get you all of the places you need to go.
(Photo by Andre Vieira/Getty Images)
Lead (Photo by Scott Cunninghaml/Getty Images)