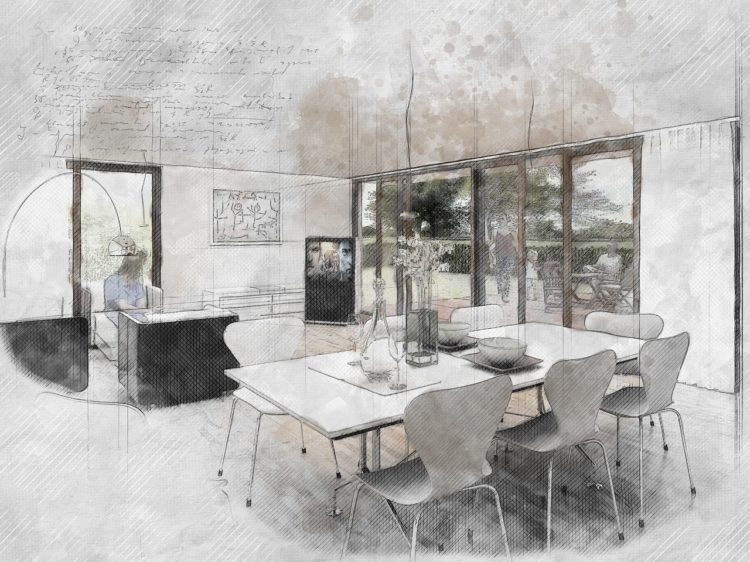 Moving is always an interesting process. While you put in a great deal of effort trying to get everything packed away efficiently, nothing seems to work out quite as you'd like when you actually get to your new place. If you want to improve the moving process and make your own life easier, you'll want to consider these three tips for making your new home look good.
Organize Off the Truck
One of the secrets to getting your home organized quickly is to start as you unload. While some movers just want to get things off the truck as quickly as possible, it's a good idea to start organizing as soon as you have access to the boxes. Before you leave, make sure that everything is labeled with both its contents and the room in which it should go. Once you arrive at the new house, you can get all of those boxes into the right rooms right away. This will keep you from letting boxes pile up in a central location and allow you to unpack more efficiently later.
One Room at a Time
The best way to get your home looking great is to dedicate yourself to unpacking one room at a time. Start with the major rooms that others will see, like your living room and your kitchen. This serves the double purpose of making your home look more like a real home and helping to motivate you to get the rest done. Once you have part of your house looking as you would like, you'll be able to see the fruits of your labor and feel like your efforts are not going to waste.
Dedicated Donations
While you probably went through the process of downsizing your possessions before you moved, it's a good idea to do it again as you unpack. If you have no idea how something's going to fit into your new home, you should put aside to be donated. This will not only help you unpack more efficiently, but it will help you to maximize the time you spend on the things you actually need in your home.
Hire Help
Packing and labeling everything in your home can be an arduous task and one that you'll almost always have to do whilst working and going about your daily business until you move. Put that together with hauling all of the furniture and boxes into the truck and you'll be wiped out well before it's time to unload. This goes double for parents. The easiest way to avoid the extra exhaustion is to hire a moving company to help you.
Know Before You Go
The best way to know what you're doing with your new house is to know how it's laid out beforehand. It can be hard to know what you need, and where you'll need it if you don't know the general layout of the house. Realty agencies like Sell 4 Free Real Estate Welsh Realty Corp can usually get you a floor plan to work from once you've closed on the home. Having this on hand will make planning each room much easier.
All it takes to get a new house looking its best is a lot of hard work. If you can work intelligently, though, you'll be able to see the fruits of your labor much more quickly. Make sure to be organized, thorough, and efficient in all you do. With a great deal of effort, you'll make your new place look better than the one you left.