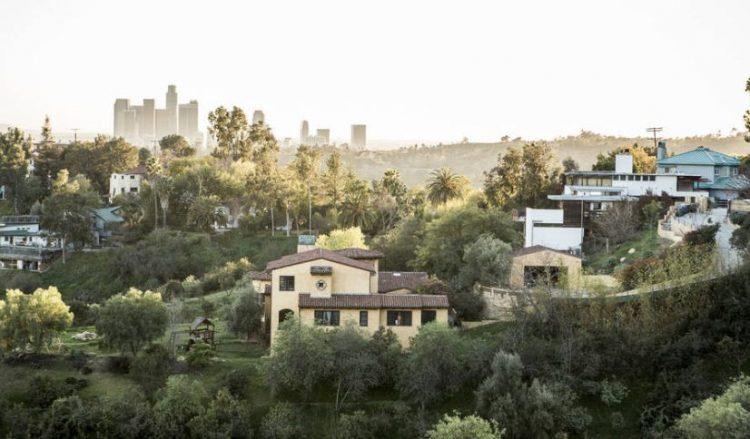 Mount Washington, California is a neighborhood in the Los Angeles area. It is quickly becoming one of the most up and coming communities in the United States. It has a lot to offer the current residents and anyone else who is looking for an area with a high livability rating. It's among the better options for people who want to live in the Los Angeles area but would rather be outside of the hustle and bustle of the city.
Here are the reasons why Mount Washington is a neighborhood to keep your eye on if you're considering a move.
High livability rate
The livability rate of an area takes several factors into consideration. These include the crime rate, quality of educational institutions, cost of living, employment opportunities, housing, climate and amenities. When compared with the overall State of California, Mount Washington ranks nine percentage points higher and also is four percentage points above the United States as a whole with a seventy four percent livability. That's not bad at all, especially when compared with some of the other nearby communities.
Education
Schools in the Mount Washington area show a three percent advantage over the national average with over sixty five percent of the people who have completed the eighth grade and nearly sixty five who have completed high school. Almost thirty one percent of the people who currently live in Mount Washington have earned their bachelor's degree which means that nearly a third of the population have shown academic success. The test scores are also higher than the statistics for Los Angeles and California as a whole. This makes the area suitable for parents who are either raising a family or considering having children as education is high on the list of priorities.
Crime rate
Mount Washington currently is safer than fifty six percent of all other cities in California with a crime rating that is twenty four percent lower than the national average statistics. Out of a population of one hundred thousand, only 6.14 people will become victims of a crime. The majority of these issues are related to property theft with violent crimes being reported far less often. In general, this community is a fairly safe place to live. In order to better protect your property from theft, a good security system is handy for warding off would be thieves.
Cost of Living
California is a state with a general sales tax that is nearly fifty percent higher than the rest of the nation, but in order to compensate, the state income tax is over fifty percent lower, evening it out somewhat. The cost of living in Mount Washington is just under ten points higher than Los Angeles, but this is compensated for with a higher overall livability ranking.
Employment
The poverty level in the area is no higher or lower than the nation as a whole, but the unemployment rate is higher. The median household income is also commensurate with the rest of the country. Residents of Mount Washington are in the ideal geographic location to either work in the local area or make the short commute to other parts of Los Angeles where there is no shortage of employment opportunities. Although it is worth noting that there is less unemployment per capita in Mount Washington than there is in L.A. and the median household income is several thousand dollars higher per year.
Housing
Statistics show that the majority of residents in the Mount Washington neighborhood are renters with forty two percent of the population actually owning their homes. This is a lower value than for the city. The average price of a home is a little higher in this mostly peaceful community, but the residents believe that paying a little more for a safer and more comfortable environment is well worth the extra expenditure. One of the greatest benefits for the housing market in Mount Washington is that the value of real estate shows a steady trend of appreciation versus the downward numbers that we're seeing with Los Angeles. Homes are retaining their values and even on the increase.
Climate
The environment in this region is temperate and warm. The summer temperatures are generally around seventy three degrees in the summer with lows of around fifty seven in the colder months. Air pollution is a problem that most communities near large metropolitan areas must deal with, and Mount Washington is no exception. The air quality is comparable to that of LA.
Amenities
There is no shortage of amenities and entertainment resources in Mount Washington. The area features sixteen grocery stores; twenty food and drink establishments; twenty shopping venues; three coffee shops; fifteen schools; thirteen parks; three venues for obtaining books including libraries; nine entertainment venues and twenty public transit lines. It also features several different historical attractions and landmarks with opportunities for sports and recreation. It isn't a long trip into the larger part of LA to catch a play, see a professional ball game or go to any one of the many concerts and events which are held regularly.
Final thoughts
Mount Washington (Los Angeles), California is a truly amazing neighborhood within the LA area that has been rated as being highly livable. There are several schools with above average test scores and a higher rate of college degrees per capita than most other areas nearby. It has a lot to offer for singles and families with safer neighborhoods, high quality housing offerings and plenty of things for people of all ages to do. This community is definitely one to watch if you're considering making a move.
It's highly suitable for anyone that would like to escape the largeness of the city and settle into a smaller yet vibrant neighborhood that is welcoming to new comers. Mount Washington, CA is among the most up and coming places in the United States and the trends are indicating that it is going to enjoy a positive movement and growth into the future.