If you have a media room in your home, or enjoy watching big games and movies in your living room, you probably have a need for some media storage space. Although the days of big entertainment centers and huge VHS and CD collections have become a thing of the past, media storage is still a must. Whether you need room for your video games, your DVDs, or simply for your game consoles or cable boxes, having a dedicated place to store your things can help keep your home organized and clutter free. Here are 10 media storage units for your entertainment space.
Simple and spacious, this media storage has a sleek black design that will easily blend in with your space.
This item has plenty of storage space for things like games and movies. Deep shelves also allow this media storage tower to be used as a book shelf.
If you're interested in a media cabinet that is a little more on the elegant side, you'll find that this item can work well in a formal space.
Do you have a stereo system that you'd like to show off? If so, this little media cabinet is the perfect place to house your set up.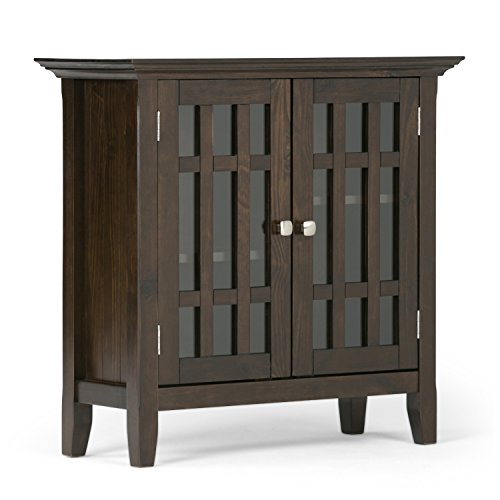 Sleek and elegant, this item has two adjustable shelves to provide you with some flexibility and two beautiful glass doors.
This modern media cabinet features tempered glass shelves for added durability. The back panel is also designed to allow for easy access to wires for plugging and unplugging your electronics.
Some people may think that flat screen TVs have eliminated the need for TV stands and media storage, but that isn't the case. Although you may choose to mount your TV on the wall, a TV stand can still come in handy for cable boxes, consoles, and DVD players.
Designed to accommodate small spaces, this media storage unit is great for holding things like Apple TVs, DVD players, and gaming systems.
An antique style finish gives this item an attractive classic look. With plenty of room for your belongings, this cabinet is capable of holding "371 CD's, 185 DVD's, or 100 VHS."
This item may not have lots of bells and whistles, but it's still got everything it needs to store your media items.