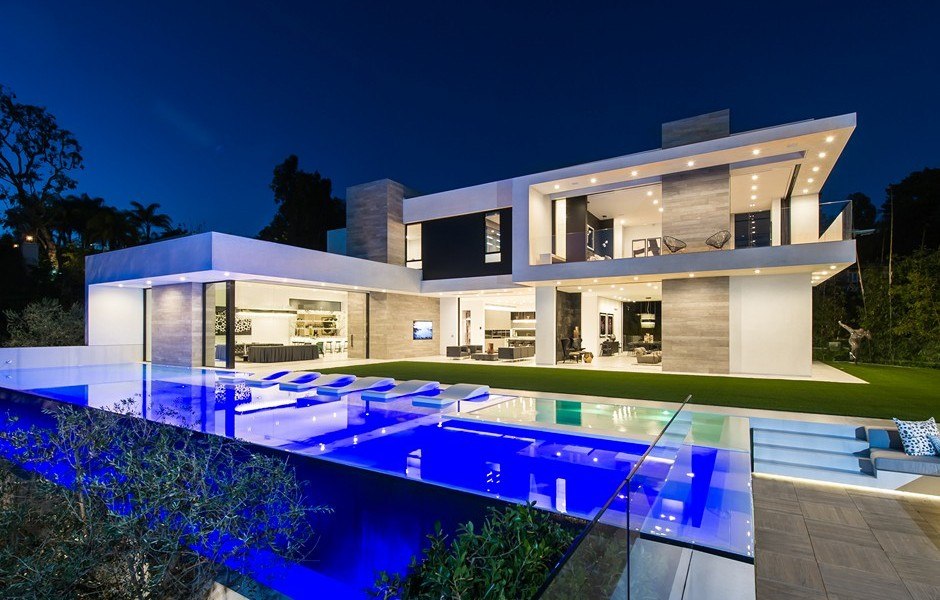 Beverly Hills is one of the most lavish areas in Los Angeles County. Known for being a great location for the rich and the famous, Beverly Hills is home to lots of prime real estate, and this lovely listing definitely lives up to the standards of the area. 9945 Grove Drive in Beverly Hills boasts a beautiful 11,255 square foot; three-story home with beautiful ocean views.  If the square footage alone isn't enough to make you fall in love, some of the other details will.
Designed by husband and wife duo, Shelly and Avi Osadon, the home features every amenity you could possible want or need – including an infinity pool, a master bedroom suite, and a spa – but it doesn't just stop there.  This amazing masterpiece has been is a "modern work of art" that is even blows some of the other homes in the area out of the water. As soon as people enter the home they will be in immediate awe of the beautiful design. According to the listing, "The main level living area flows to the outdoor living area, without one step or change in elevation. Engineered marble slabs measuring 5 x 10 feet are Italian-imported and create exquisitely seamless floors throughout…Guests are sure to stop in their tracks when they experience the living room powder with its angled mirror and floating sink design. The metallic black pearl wallpaper lining the master bathroom creates a mesmerizing, kaleidoscope effect, while the 150 feet of custom floating planters outside present privacy in a captivating way." Even the yard around the house are captivating and the property also boasts a beautiful outdoor entertainment area as well as a fireplace and sitting areas for plenty of guests.
Although the $23,800,000 price tag may seem ridiculous, these incredible photographs will prove exactly why the house is so sought after.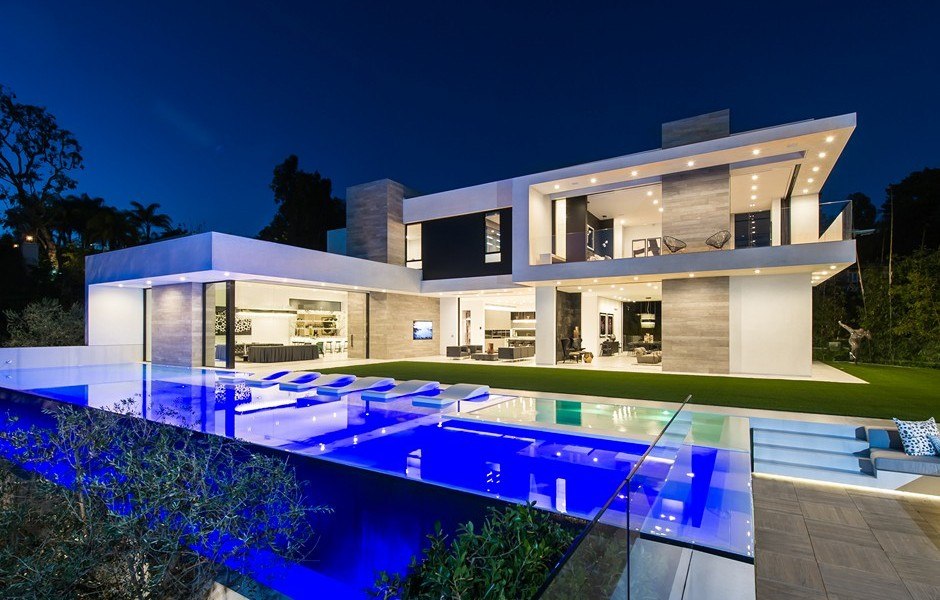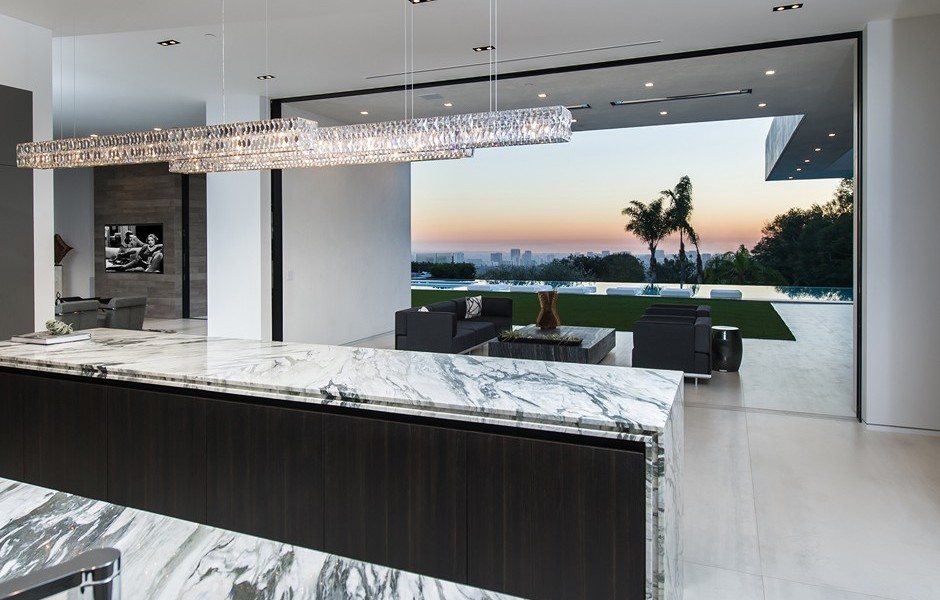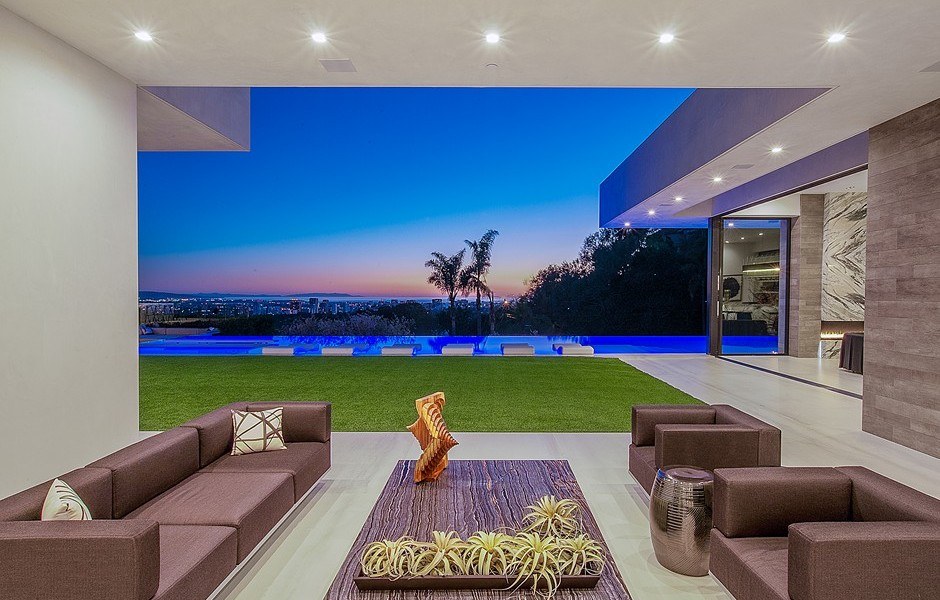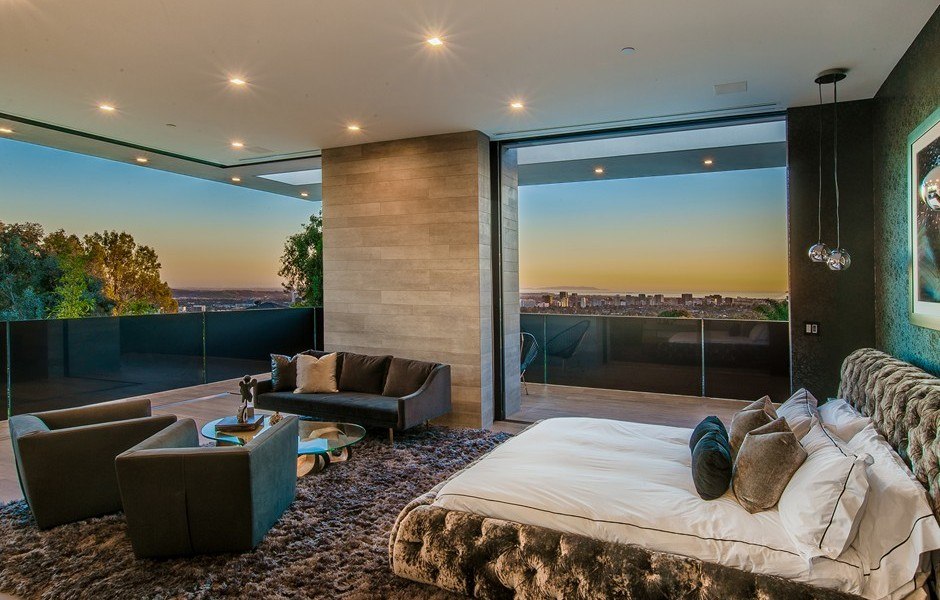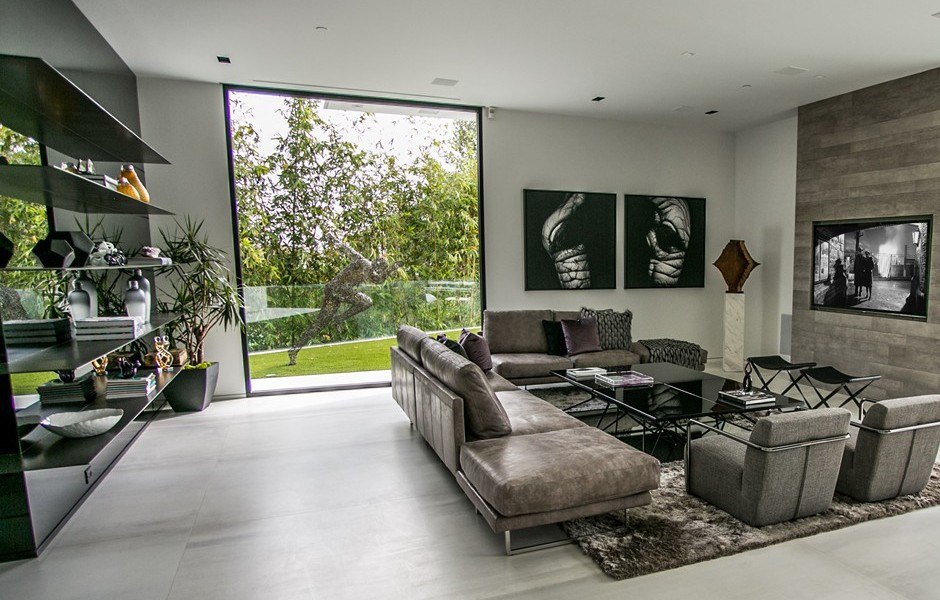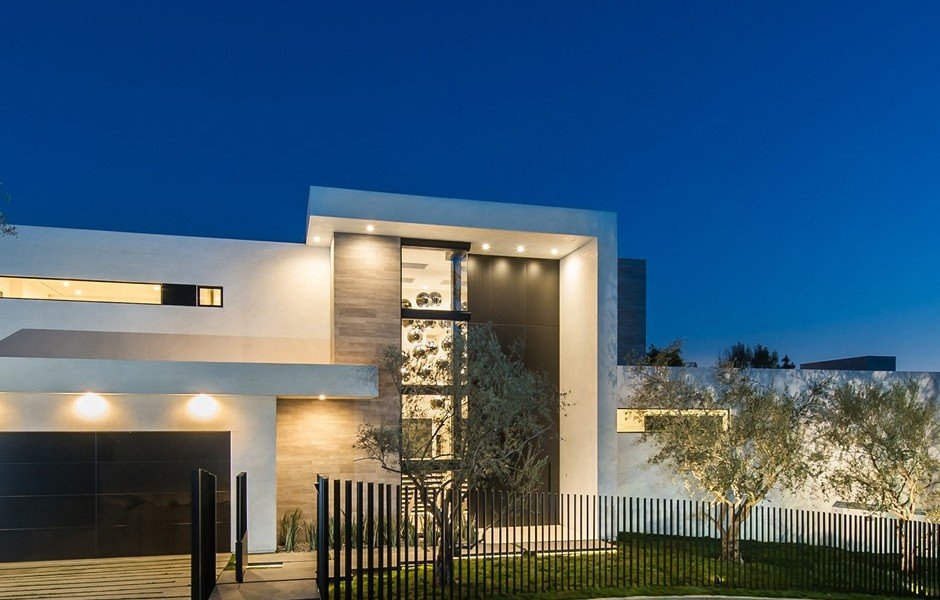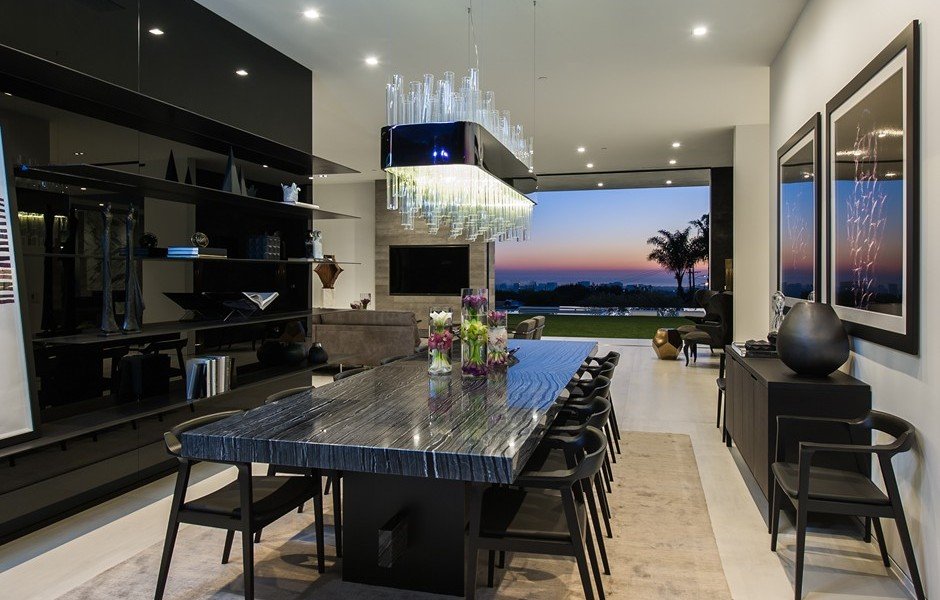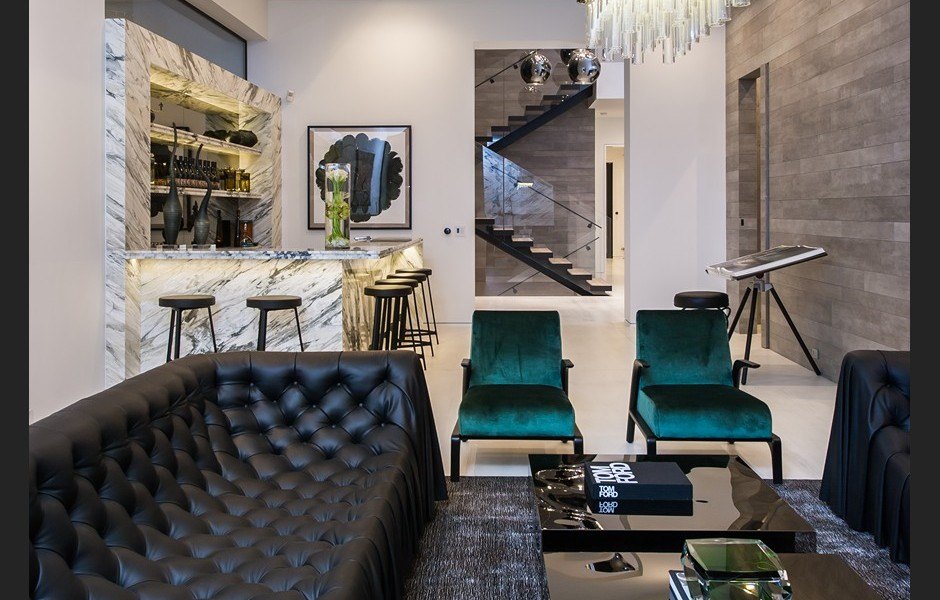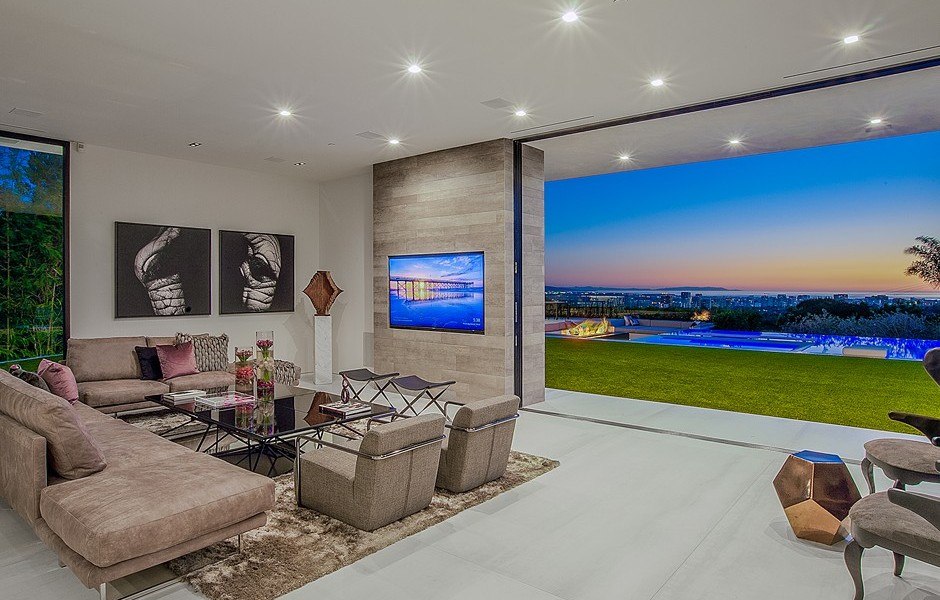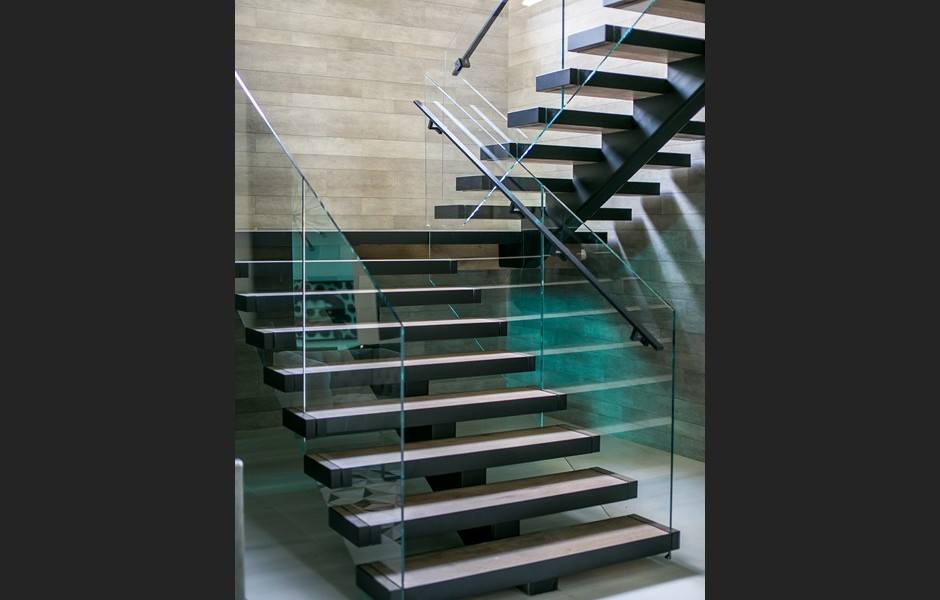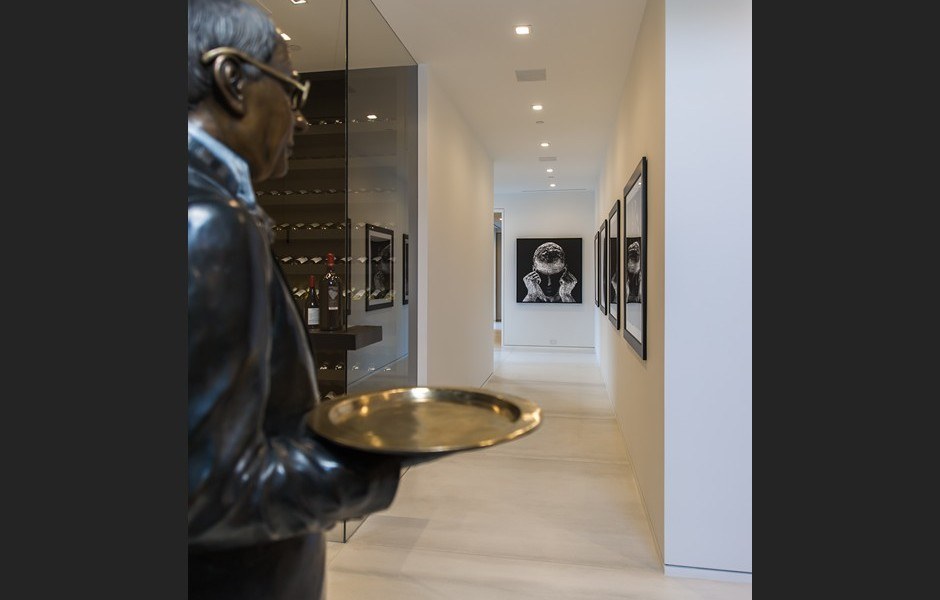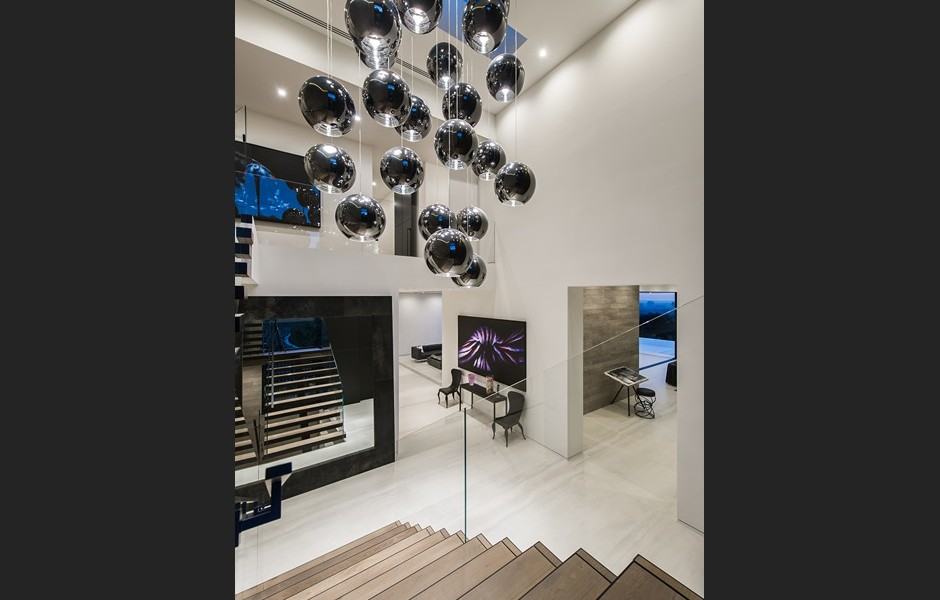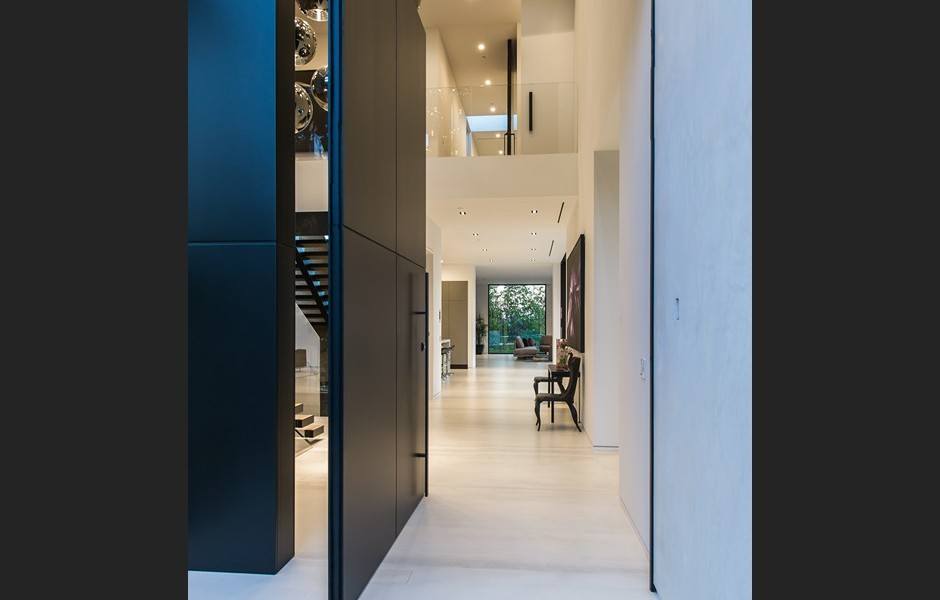 (images via theagencyre.com)