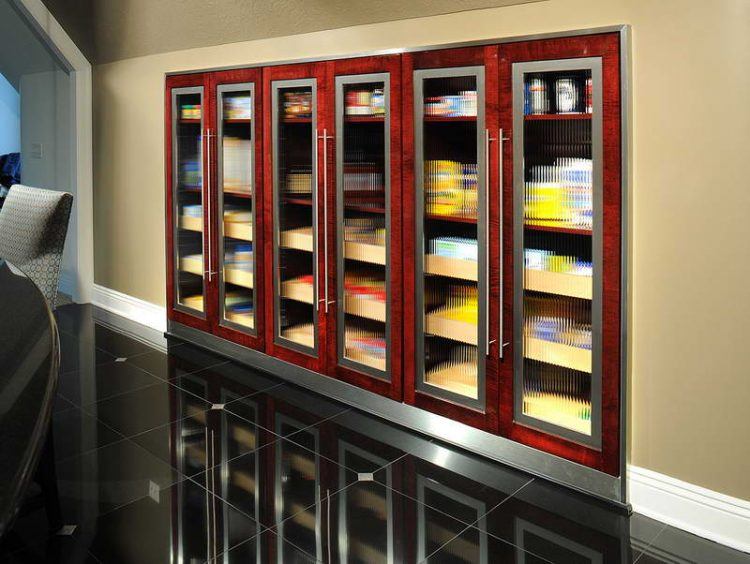 Kitchen pantry cabinets are often taken for granted, but are one of the most important aspects of any kitchen. A great one can keep your ingredients, tools, and dishes well organized and even serve as a decorative focal point for the space. However, the least efficient kitchen pantry cabinet models make being in the kitchen more of a chore and disrupt work flow. For those who rarely cook or don't store much food, having a fabulous cabinet may not seem very important. However, for those who view the kitchen as the center of their homes and enjoy cooking, it's well worth the investment.
Over the years kitchen pantries have undergone a remarkable shift. Whereas previous decades saw changes geared towards aesthetics and making cabinets look nice, today's high end cabinets are built to be efficient, convenient, and made of the best materials. The workmanship used to create these cabinets is unsurpassed and the styling is distinguished. You won't be able to simply go into your local home improvement store and walk out with these models, and each is made on demand. If you're looking for the best of the best, here are five of the top kitchen pantry cabinets on the market.
1. Aran Cucine Imperial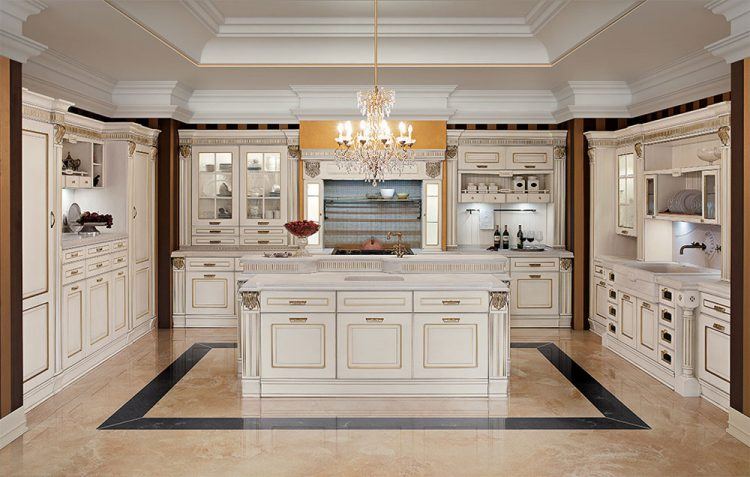 Aran Cucine has very few authorized retailers in the US — their showrooms are in Houston, Texas, Palo Alto, California, and Palm Coast, Florida — but the Italian company makes cabinets that are sized to fit into American homes. Plus, their collections can be delivered around the country and they offer a sumptuous variety of kitchen pantry cabinets. The Aran Cucine Imperial collection is remarkable for its style that is not typical of most European cabinet designers. Imperial cabinets are elegant, made of world class materials, and hand carved. If your kitchen is more contemporary than modern or has a traditional feel, this collection will fit right in.
Imperial kitchen pantry cabinets are custom made in Italy and offered in a wide variety of finishes. You can specify your desired size, which will ensure that the finished cabinets fit perfectly into your space. Some of the materials available include stone, lacquer, gold finished wood, and silver patina. Color choices like burgundy, carbon black, antique white, sky blue, and clean white ensure that your cabinets will be unique, stylish, attractive, and perfect for your kitchen's decor.
In addition, the Imperial collection comes with the option to add artisan ornaments including cymas, capitals, hoods, and cornices. Expect to spend $25,000 and up to outfit your kitchen with Aran Cucine Imperial pantry cabinets.
2. Pedini Esotika
Pedini is another Italian designer of luxury kitchen pantry cabinets that has been bringing artful beauty to homes since 1956. They're on the forefront of design trends and innovations, and it shows in the types of finishes and materials included in their collections. If you want cabinets that are stylish and the epitome of fashionable, Pedini is the brand to consider.
The company's Esotika line is best described as exotic. Fine and rare woods, gorgeous finishes, and matte and high gloss lacquers combine to create cabinets that are unlike any you'll find else where. Esotika kitchen pantry cabinets are made to order and will meet your exact specifications. They come with many convenient options to make storing your ingredients and gear easier, such as smartly designed drawers, hidden compartments, and more. Pedini aims their kitchen products at the discriminating customer who wants the best in terms of aesthetics and function. The high end cabinets in the Esotika collection cost $30,000 and up.
3. Smallbone of Devizes Brasserie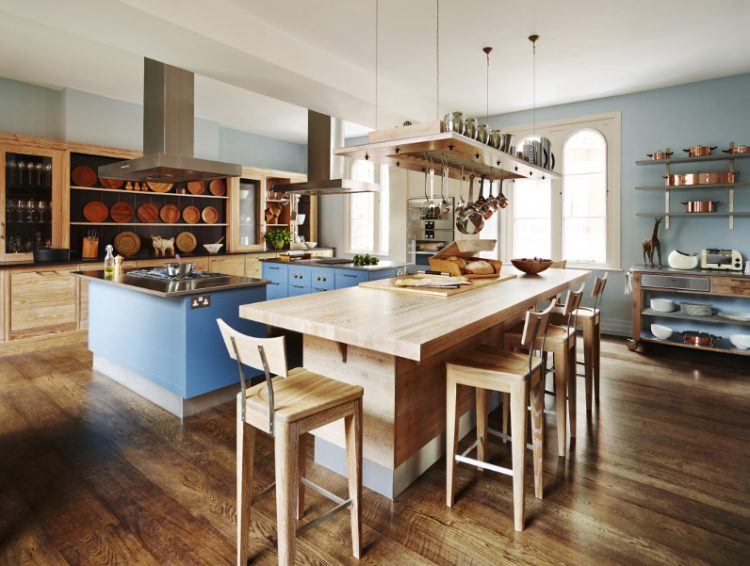 Few UK-based luxury kitchen design companies have received as much buzz over the last few years as Smallbone of Devizes. The company was founded in 1978 and is most well known for its farmhouse style and iconic designs. There is European aesthetic and then there's English aesthetic — the collections available from Smallbone of Devizes definitely reflect the latter.
One of the hottest current lines from the company is Brasserie. It includes kitchen pantry cabinets that are a fabulous meld of modern urban style and laid back, classic details — picture a charming cafe with industrial touches. These cabinets have character, and the Brasserie collection is meant to transform the kitchen into a scene perfect for relaxing, entertaining, and enjoying yourself.
Knotty timber, horizontal scaffold planks, rugged variations, and skillfully engineered hinges and handles make Brasserie cabinets luxurious and balanced. Few companies have been able to mix rustic and urban characteristics so well, which is why this collection is in high demand.
Smallbone of Devizes' Brasserie cabinets cost $30,000 and up, depending on your chosen finishes and the size cabinets that you need. The line includes enough elements, products, and fixtures to create an entire kitchen.
4. Porcelanosa Emotions
Porcelanosa is a high end cabinetry company in Spain that has a few select retailers in the US. Fortunately, their products can be shipped all over the lower 48, and if you want luxury, modernity, and impeccable style this brand will likely appeal to you. Each of Porcelanosa's kitchen pantry cabinets is custom made and will look beautiful in your kitchen for a lifetime.
Their Emotions collection features a finish called Nogal Seda that would be ideal if you want a kitchen that's luxurious, yet not overdone. These cabinets manage to combine minimalist lines with opulent finishes for a look that's uniquely modern. The cost for the cabinets in Porcelanosa's Emotions line starts at $20,000.
5. Next 125 NX 950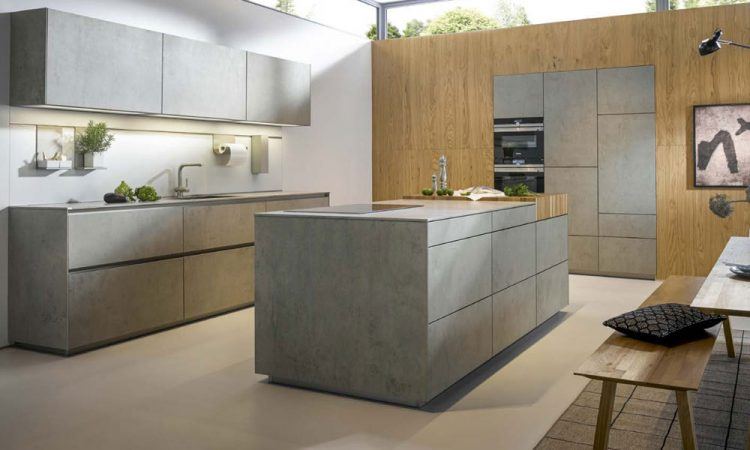 Many know German kitchen cabinetry specialist Schuller, and Next 125 is the company's high end off-shoot. All of the pieces from Next 125 are built to order and they have a much more modern aesthetic than Schuller's classic offerings. The NX 950 is a kitchen pantry cabinet that not only looks great, but can optionally come equipped with convenient features such as pull-outs, floating areas, super efficient drawers, and other fine details.
NX 950 kitchen pantry cabinets are available in many finishes, including the Ceramic Concrete Gray Imitation. This amazing style actually has the look of concrete and would work surprisingly well with a range of kitchen decor styles. The price for this cabinet collection starts at $25,000.